NEWS
JULIAN ANGEL'S BEAUTIFUL BEAST release new video clip "Bad Boys Never Dance"!
Dear press & radio,
below you find the press release for the video clip "Bad Boys Never Dance", taken from the upcoming album "Kick Down The Barricades" from JULIAN ANGEL'S BEAUTIFUL BEAST.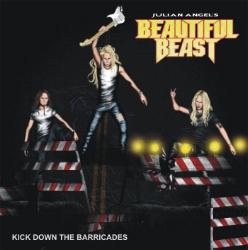 Once again Julian Angel and his Beautiful Beast are taking a ride on the time machine back to 1989. Their third album 'Kick Down The Barricades', which will see the light of day far in the future on January 24, 2014 on the Platinum Blonde label sounds as old fashioned as any hair metal fan would expect it to be. To fuel anticipation and curiosity – especially their own – the band has released a music video of the album's opening track 'Bad Boys Never Dance' which features a story that's absolutely stereotyped, clichéd and predictable – but just what the 80s rock fan will love. Oh, and the music rocks too…
The video clip is now available at Youtube at the link below and also feat. a guest performance from legendary UK writer Kelv Hellrazer.
Please share the link!
We will be in charge of the PR for this album world-wide and submit the album press & radio soon! Advance requests are welcome!
Line-Up: Julian Angel (lead vocals, lead and rhythm guitars), Frank Mc Douglas (bass, backing vocals) and Ramy Ali (drums, percussion, backing vocals)
Website: www.beautifulbeastrock.com
Facebook: www.facebook.com/beautifulbeastrock
DREAM THEATER chart in Germany at #1 with "Live At Luna Park"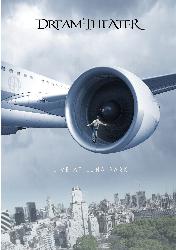 DREAM THEATER - "Live At Luna Park" (Eagle Vision/Edel) this week charts at #1 of the German DVD sales charts!
Here comes an overview about this week's chart entries (all Eagle Vision/Edel):
#01 Dream Theater - Live At Luna Park
#05 Bruce Springsteen - Springsteen And I
#07 Deep Purple - Perfect Strangers Live
#11 Queen - The Freddie Mercury Tribute Concert
#15 Peter Gabriel - Live In Athens
Thanks again to all press from Germany & Austria for the great support on these releases!

Additionally to these results, THE ROLLING STONES' "Sweet Summer Sun - Hyde Park" (out 08.11.2013 via Eagle/Edel) last weekend was at #1 of the special trend charts for the 100 media control longplay listing. More news on this will follow next week!
EAGLE ROCK Pressemitteilung: THE ROLLING STONES - 'SWEET SUMMER SUN – HYDE PARK LIVE'
Liebe Medienpartner,
am letzten Freitag ist das Eagle Vision-Schwerpunkt-Produkt THE ROLLING STONES "Sweet Summer Sun – Hyde Park Live" in verschiedenen Formaten erschienen. Im aktuellen Trend der deutschen Top 100 Longplay Charts vom Wochenende belegt dieses Produkt derzeit den sagenhaften #1!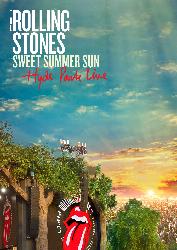 Hier kommt der Song "Miss You" als Videoclip bei Youtube, der gerne verlinkt und geteilt werden darf:
http://youtu.be/YI-OzM0dy30
Nachdem die Pressemuster bereits alle vergriffen waren, haben wir von Eagle Vision aufgrund der großen Nachfrage noch weitere Blu-rays und DVDs dieser Veröffentlichung für die Presse mit Sitz in Deutschland und Österreich bekommen.
Wir nehmen ab jetzt noch weitere Anfragen für Bemusterungen und Features wie z.B. Verlosungen entgegen!
Falls noch nicht geschehen, nochmal die Bitte an alle: wir brauchen Eure/Ihre Belege für unseren Pressespiegel und bitten um Zusendung!
THE DOORS - "R-Evolution" erscheint am 22.11.2013 bei Eagle Vision/Edel!
Liebe Musikfreunde,
das Jahr neigt sich dem Ende entgegen, und im Rahmen dieses Newsletters möchten wir die letzte Veröffentlichung für Eagle Vision/Edel ankündigen, bevor es dann im Januar 2014 mit neuen, spannenden Themen weitergeht.
Am 22.11.2013 erscheint auf dem in England ansässigen Label die neue DVD und Blu-ray von THE DOORS "R-Evolution". Wir beginnen in den nächsten Tagen mit der Bemusterung der Print-Presse aus Deutschland und Österreich und freuen uns auf zahlreiche Promo-Bestellungen. Weitere Informationen zum Produkt erhalten Sie weiter unten!
---
THE DOORS
R-EVOLUTION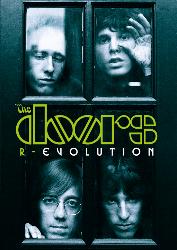 "R-Evolution" präsentiert eine Fülle bislang unveröffentlichter Filmaufnahmen der Doors. Die Mischung aus frühen Fernsehauftritten und eigenen Musikfilmen verdeutlicht den Weg der Band von den beschränkten Möglichkeiten des Fernsehens in den frühen Sechzigern bis zu dem Punkt, an dem sie die kreative Kraft und die Position hatte, um die Art ihrer Bildschirmportraits selbst bestimmen zu können. Hier werden das Charisma und das riesige Talent der Doors deutlich, egal ob im Rahmen einer seichten Pop-Show oder in einem Film, den die Musiker nach ihren eigenen Vorstellungen kreierten. Zudem sind einige der einflussreichsten Songs zu hören, die jemals geschrieben wurden, wie etwa "Light My Fire", "People Are Strange", "Hello, I Love You", "Crawling King Snake", "L.A. Woman", "Moonlight Drive" oder "Break On Through". Das Bonusmaterial umfasst unter anderem Kommentare der Doors-Mitglieder John Densmore, Robby Krieger und Ray Manzarek plus Bruce Botnick und Jac Holzman, zudem gibt es eine Aufnahme von "Break On Through (To The Other Side)" beim Isle Of Wight Festival 1970 sowie die 45minütige Dokumentation "The Doors – "Breaking Through The Lens". Veröffentlicht wird "R-Evolution" parallel auch auf DVD (EREDV989) sowie als Deluxe Editionen sowohl auf Blu-Ray (ERBRD5214) als auch auf DVD (EREDV1013).
TRACKS: 1) Break On Through (To The Other Side)   2) Break On Through (To The Other Side)   3) The Crystal Ship / Interview / Light My Fire   4) Light My Fire   5) People Are Strange   6) Moonlight Drive   7) Unknown Soldier   8) Hello, I Love You   9) Touch Me   10) Wild Child   11) Roadhouse Blues   12) Crawling King Snake   13) The Changeling   14) Gloria   15) People Are Strange   16) Strange Days   17) L.A. Woman   18) Ghost Song
VÖ: 22. November 2013
Künstler: The Doors
Titel: R-Evolution
Label/ Vertrieb: Eagle Vision/ Edel
Format: Blu-Ray-Musik
Katalognummer: ERBRD5192 (Blu-Ray Deluxe: ERBRD5214; DVD: EREDV989;
DVD Deluxe: EREDV1013)
Bildformat: 16:9
Sound-Format: DTS-HD Master Audio, LPCM Stereo
(DVD: DTS Surround Sound, Dolby Digital 5.1, Dolby Digital Stereo)
Spielzeit: ca. 154 Minuten
Untertitel (nur Bonusmaterial): Englisch, Französisch, Spanisch
Konzerthinweis HEMESATH & ABANDON HOPE
Konzert-Tipp für alle Metaller im Bereich: Münster/Warendorf/ Hamm: