NEWS
ROGER HODGSON – mit Best Of-Programm in Deutschland im Sommer auf Tour!
Der legendäre Sänger ROGER HODGSON kommt in den folgenden Monaten für mehrere Live-Termine auch nach Deutschland.
Fans in aller Welt kennen HODGSONs unvergessene Songs wie The Logical Song, Breakfast in America, Give a Little Bit, School, It's Raining Again, Take the Long Way Home, Dreamer und Fool's Overture. HODGSON und seine Band werden diese zeitlosen Songs live spielen und Euch/Sie auf eine magische, musikalische Reise mitnehmen. Über 60 Millionen verkaufte Alben sprechen für sich!
HODGSON gilt als einer der talentiertesten Komponisten und Songwriter unserer Zeit und war stilprägend an der Definition des Progressive Rock seiner Generation beteiligt.
Seit 1983 ist ROGER HODGSON als Solokünstler aktiv. Über Eagle Rock Entertainment ist seit 2007 die DVD Take the Long Way Home – Live in Montreal im Handel erhältlich. Hier kommen einige Links zu Songs aus dieser DVD: "Take the Long Way Home," "Breakfast in America" and "Give a Little Bit."
Roger kommentiert diese Shows und DVD: "Ich liebe es, diese Songs zu spielen, welche  für mich als Künstler als auch für die Fans immer noch großartig klingen. Meine Lieder kommen von einem sehr persönlichen Teil aus meinem Inneren, und sie übertragen meinen Glauben und meine Träume und meine Lebensphilosophien. Ich verstehe die tiefgehende Verbindung, welche Fans mit meinen Songs eingegangen und die zu einem Teil des Lebens von so vielen Leuten überall auf der Welt geworden sind."
Roger Hodgson live in Deutschland:
07.05. Frankfurt, Alte Oper
12.05. Bad Hersfeld, Festspiele
14.05. Berlin, Admiralspalast
16.05. Siegen, Kultur PUR
06.07. Stuttgart, Jazz Open
07.07. Tollwood Festival
11.07. Sommer Sound Festival
12.07. Losheim am See
18.07. Jena, Kulturarena
29.08. Bochum, Zeltfest
30.08. Sögel, Ludmillenhof
TRUCKER DIABLO & DESTROY SHE SAID - neu bei Bad Reputation im Mai 2013!
Liebe Medienpartner,
unten findet ihr die wichtigsten Informationen zu den beiden Mai-Veröffentlichungen des französischen Labels Bad Reputation:
Trucker Diablo – Songs Of Iron (VÖ: 15.05.2013)
Destroy She Said – Down To Dirty (VÖ: 25.05.2013)
Wir sind zuständig für die Promo für beide Themen in Deutschland und Österreich und bemustern ab morgen mit Promo-CDs.
Hier kommen vorab als Teaser Links zu den aktuellen Videoclips beider Bands bei Youtube:
Trucker Diablo "Drive": http://youtu.be/Df0u3O23EIM
Destroy She Said "Game Over": http://youtu.be/LDYItMCqxOo
---
Release: Trucker Diablo – Songs Of Iron
Label/ Vertrieb: Bad Reputation/ Bertus
VÖ: 15.05.2013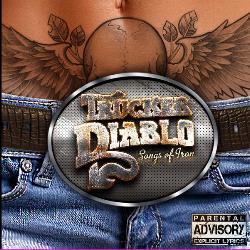 ...And the Big Truck keeps on rolling. As their catchphrase states, the Big Truck certainly does keep on rolling. Trucker Diablo are a band that have gone from strength to strength, through hard work and dedication to their craft. The band was born in 2008 and quickly gained a name for themselves picking up endorsements along the way from their peers such as Ricky Warwick, Ginger Wildheart, Joe Elliot, Damon Johnson and Cormac Neeson.  2011 saw the band hand picked by festival promoters to appear at Download Festival and supporting Black Stone Cherry on the Irish leg of their UK tour. Leading right into 2012 the band had their single "Drink Beer, Destroy" feature on Kerrang TV, MTV Australia and Xbox game Rock Band 3.
Following on the boys took 2012 by the throat and played a massive 40 shows, which included some key highlights. Playing Hammerfest with Anthrax, supporting Foo Fighters at Tennents Vital, supporting Terrorvision on their UK tour, rocking crowds on the main stage at Hard Rock Hell festival and topping it off by supporting Thin Lizzy in Belfast.
What does 2013 have in store for the Trucker boys? After the success of their debut album " The Devil Rhythm", the band will start 2013 with the release of the highly anticipated second album "Songs of Iron", which be released officially in May of 2013. There's a big open road in front of Trucker Diablo, jump on board, be a part of the convoy and catch the Big Truck on tour in the U.S, Europe and U.K in 2013.
---
Release: Destroy She Said – Down To Dirty
Label/ Vertrieb: Bad Reputation/ Bertus
VÖ: 25.05.2013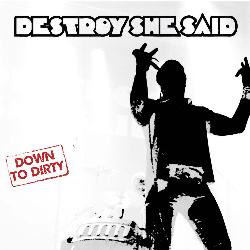 Destroy She Said, the hard rock band from Melbourne, Australia are a grinding, incessant machine fuelled by a heady diet of classic Aussie rock and filtered through a range of influences including Black Sabbath, QOTSA, AC/DC and Rose Tattoo. Their debut album Down to Dirty rolls right up to the listener, ready to pick a fight and buy you a beer after it's over. It's all swagger and dirty boogie: guitar-driven, dangerous, street-smart music that's tough, brutal and honest.
The five members of the band, singer Simon McCullough, guitarists Youngy and Dave Walker, bass player Scampers and drummer Greg Aldridge all came together towards the end of 2009. From the first rehearsal there was a feeling that they were building something special. From that moment, the band put into place the work ethic that continues to drive them into 2013.
It's a tried and true formula – work hard in rehearsal, make great records and build a fanbase on the back of killer live shows. According to the band, the reason it's tried and true is because it still remains the best way to become a great rock band.
And if you listen to the critics, Destroy She Said's Down to Dirty has thrust them, if not into the echelon of greatness, then definitely within its city limits.
Melbourne's Hard Rock Show, broadcast weekly on Channel 31 described the album as "…one of the loudest, most balls out rock releases of the last decade." They reckon that "Down to Dirty is a modern pub rock masterpiece."
AMAZE ME return with new studio album "Guilty As Sin" on May 24th, 2013!
Dear press & radio,
below you find the basic information about the upcoming May 24th, 2013 release from AOR Heaven: AMAZE ME – Guilty As Sin.
The PR for this release will as usually be promoted digital via Haulix - in the UK through Mike Exley at ME PR and for the rest of Europe through us.
In additional news, AOR Heaven have got their new Facebook page online – please 'like' at: www.facebook.com/aorheaven
---
Band: Amaze Me
Album: Guilty As Sin
Out: 24.05.2013
Label: AOR Heaven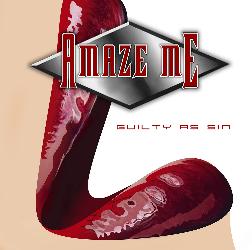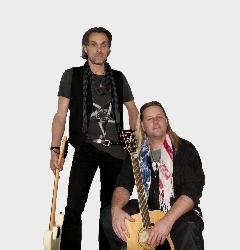 Amaze Me is Peter Broman handling the song-writing, instruments, production and Conny Lind doing the lead vocals. Lind has previously sung with Great King Rat, Raceway, Alex Masi, Lars Eric Mattson and his Vision project, Shock Tilt and State of Mind. He is still active in other projects. Aside of his work with Amaze Me, Broman is well known as a song-writer for different genres for artists all over the world which has led to chart positions world-wide like for instance on Billboard, Asian and European hitlists and music for radio/ TV commercials.
Amaze Me started out with the self-titled debut album on the Japanese based Alfa Brunette label in 1995. The way that it all happened gave the project it's name - Amaze Me. The Rumours of the Japanese release led to the boys landing a deal with the Now And Then label who released the second album "Dream On" in 1997. Album No.3 saw the light of day on Z Records in 1998, who also put out the "Amaze Me" album for the first time in Europe. A best of compilation including tracks from all three albums called "Ultimate Collection" was released on AOR Heaven Classix in 2012.
The new studioo album "Guilty As Sin" was recorded in Peter Broman's own studio. No time limits had been set for the release of the album, so the result could be able to live up to the phrase -  "straight from the heart . . .".
The mastering has been taken care off by Martin Kronlund.
Tracklist: 01. Everybody, 02. Lost In A Dream, 03. Can't Stop Loving You, 04. Save Me, 05. Endless Love, 06. With Or Without You, 07. The Pain, 08. Guilty As Sin, 09. On The Run, 10. Dying To Be Loved, 11. Love Is Blind, 12. On Fire
Discography: Amaze Me (1995), Dream On (1997), Wonderland (1998), Ultimate Collection (2012), Guilty As Sin (2013)
Soundfiles in advance:
AMAZE ME - Can't Stop Loving You (Edit)
AMAZE ME - Lost In A Dream (Edit)
www.metalheaven.net
RAINBOW - "Live In Munich '77" erscheint bei Eagle Vision am 26.04.2013!
Liebe Medienpartner,
mit der Veröffentlichung von RAINBOWs zeitlosem Livedokument "Live In Munich 77" steht bei Eagle Vision/Edel am 26.04.2013 das nächste Highlight an. Dieses Produkt erscheint zeitgleich auf DVD, 2-CD und 2-LP.
Wir bemustern ab morgen Presse aus Deutschland und Österreich mit der DVD-Version dieser Veröffentlichung. Bemusterungsanfragen nehmen wir gerne entgegen!
---
Rainbow
Live In Munich 77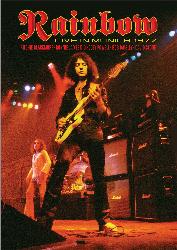 Nachdem Ritchie Blackmore Deep Purple auf dem Höhepunkt ihres Ruhmes verlassen hatte, gründete er 1975 Rainbow. Die Band war nicht minder erfolgreich und veröffentlichte in wechselnden Besetzungen zwischen 1975 und 1983 eine Reihe von Hit-Alben. Dann löste Blackmore die Gruppe wieder auf und reanimierte Deep Purple. Dieses Konzert von der Europatournee 1977 zeigt jenes Line-Up, das auch für die noch im gleichen Jahr veröffentlichte Scheibe Long Live Rock'n`Roll verantwortlich war. Unter den Rainbow-Musikern waren seinerzeit Sänger Ronnie James Dio und Schlagzeuger Cozy Powell. Blackmore musste nach Ärger mit der Polizei bei einem Gig zwei Nächte zuvor aus Österreich heraus geschmuggelt werden und kam erst sehr spät in München an. Dieses alles schien die Band jedoch nur noch zusätzlich zu motivieren, so dass das Publikum ein wahrhaft legendäres Konzert zu sehen bekam. Wiederveröffentlichung des im Jahre 2006 veröffentlichten Konzertes, nun aufgewertet mit schönem Bonusmaterial.

Bonusmaterial (nur auf der DVD-Version enthalten):
Das Bonusmaterial umfasst originale Promo-Videos zu den Songs ´Long Live Rock 'n' Roll`, ´Gates Of Babylon` und ´L.A. Connection`, darüber hinaus Interviews, eine Photogalerie, eine Slideshow mit Audiokommentaren und das "Rainbow Over Texas 76" - Feature, das zusätzliche Interviews und weiteres Livematerial enthält. Dieses ist das einzige Live-Konzert der klassischen Blackmore-Dio-Powell-Besetzung, das gefilmt wurde. "Live In Munich 1977" ist ein brillantes Livekonzert der brillanten Band Rainbow!
TRACKLISTING:
1) Introduction   2) Kill The King   3) Mistreated    4) Sixteenth Century Greensleeves   5) Catch The Rainbow   6) Long Live Rock 'n' Roll   7) Man On The Silver Mountain   8) Still I'm Sad   9) Do You Close Your Eyes
Release: Rainbow – Live In Munich 77
Label/Vertrieb: Eagle Vision/ Edel
Format: Music DVD
DVD Format: NTSC Region 0
Screen Format: 4:3
Sound Formats: DTS Surround Sound, Dolby Digital 5.1, Dolby Digital Stereo
Running Time: 211 mins approx.
Subtitles: (Interviews Only) English, French, German, Spanish
KORITNI - "Alive & Kicking" (German Press Release)
Liebe Hardrocker,
wir sind für die PR-Arbeit in Deutschland und Österreich für das Live-CD/-DVD Set der australischen Ausnahmerocker KORITNI zuständig. Es trägt den Namen "Alive & Kicking" und erscheint am 31.05.2013 über das französischen Label Verycords mit Vertrieb Soulfood.
Die DVD zeigt den Auftritt der Band beim französischen Festival "Hellfest" aus dem Jahr 2012. Hier kommt ein Youtube-Link zum Clip von "Red Light Joint", der gerne verbreitet werden darf:
http://www.youtube.com/watch?v=ZL_3jh2jkQA&feature=share&list=UUNAE6aK8J-XXhsHImYh_rIA
Bemusterungsmaterial ist bereits vorhanden. Wir nehmen gerne Anfragen aus den Bereichen Print, Online, TV & Radio entgegen.
Band: Koritni
Release: Alive & Kicking
Format: CD+DVD Set
VÖ: 31.05.2013
Label/Vertrieb: Verycords/ Soulfood
PR in D&A: This e-mail address is being protected from spambots. You need JavaScript enabled to view it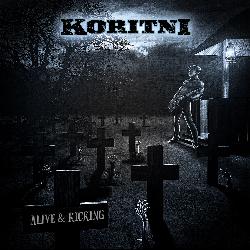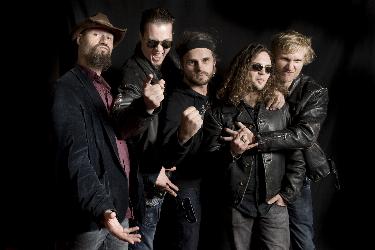 Koritni sind eine im Jahr 2006 gegründete australische Hardrock-Band, welche von dem charismatischen Frontmann Lex Koritni angeführt und von Luke Cuerden (Gitarre), Chris Brown (Drums), Matt Hunter (Bass) und Eddy Santacreu  (Gitarre), dem einzigen französischen Musiker in der Band, der vor langer Zeit nach Australien ausgewandert ist, komplettiert wird.
Mit ihrem Mix aus Hardrock der 70er Jahre mit amerikanischem Sleaze-Rock bewegen sich Koritni in ähnlichem Fahrwasser wie viele andere australische Rockbands wie u.a. AC/DC, Rose Tattoo oder Airbourne.
Veröffentlicht zu Beginn des Jahres 2007 erhielt "Lady Luck", das erste Album der Band, europaweit hervorragende Kritiken.
Zwei Jahre später, nachdem die Band intensiv – sowohl als Support, als auch als Headliner und auf Festivals -  auf Tour ging, veröffentlichten Koritni "Game Of Fools", infolgedessen dann im Frühjahr 2012 mit "Welcome To The Crossroads" das dritte und bislang stärkste Album der Australier erschien.
Koritni sind im Studio eine Macht, aber noch besser und attraktiver auf der Bühne. Zuletzt spielten sie im Le Zenith in Paris (als Support von Motley Crüe), im Le Trabendo in Paris, im Le Transbordeur in Lyon, im Le Splendid in Lille, im La Laiterie in Straßburg… und auf großen Festivals wie Freewheels, The24th du Mans und sogar dem Bol D'Or. Ebenso traten sie 2012 beim Hellfest auf – diese beeindruckende Show hören und sehen wir nun auf Alive and Kicking.
Album
Alive and Kicking ist Koritnis erstes Livealbum, eine pure Konzentration von Rockenergie von zwei Konzerten (Hellfest 2012 und im Rahmen des Divan Du Monde in Paris am 28.03.2012) und, als Bonus, mit einer Akustiksession aus den RTL2 Radio Studios und Francis Zeguts Sendung "Pop Rock Station".
Die DVD beinhaltet den Auftritt vom Hellfest, der komplett in HD und mit elf Kameras gefilmt wurde und einen Stereo- und 5.1 Surround Sound bietet – welche euch das Gefühl geben, mitten drin dabei zu sein!
DVD: Full live show at the Hellfest 2012, filmed in HD by 11 cameras, mixed in Stereo and 5.1Surround