NEWS
::: AOR Heaven Newsletter 27.07.2011 :::
Below, you find the basic information about the coming AOR Heaven releases for the month September. The PR for both albums will start in week 32.
::: WHITE WIDDOW – Serenade :::
Band: White Widdow
Album: Serenade
Label: AOR Heaven
Release date: 23.09.2011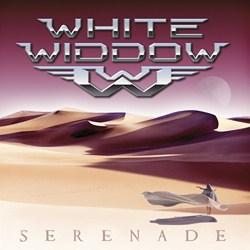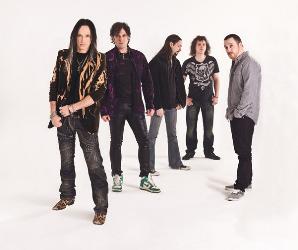 Founded in Melbourne Australia, White Widdow was formed in 2008 by front man Jules Millis , Bassist Trent Wilson and Guitarist Enzo Almanzi. Soon after, Jules brought in his brother Xavier Millis on the keyboards, a two time ARIA (Australian Record Industry Award) nominee. With Xavier onboard, the writing team was in place and the line-up was then completed with Jim Naish on drums. Raised on a healthy diet of 80's Arena Rock and influenced by artists such as White Sister, Giuffria, Aviator, Survivor , Danger Danger, Rick Springfield and Roxus, White Widdow started out playing live amongst the diverse Melbourne Rock scene, they quickly established themselves as a solid live unit throughout their native Australia. In mid 2009 White Widdow recorded and released their free digital only EP which was very well received in selected press.
In 2010 White Widdow stormed onto the Melodic Rock scene across the globe with the release of their self titled debut album  through AOR Heaven. With the release of the debut,  the full vision of White Widdow has become a reality. An album full of Melodic Rock and AOR anthems filled with swirling keyboards, blistering guitar playing and big choruses full of hooks.
Hot on the heels of their debut, White Widdow return with their follow up release "Serenade".  Proud of their 80's influences, the new album "Serenade" retains the urgency and energy of the White Widdow debut , while also showcasing more diversity in song style and structure. Recorded at Solid State Studios in Melbourne Australia and Mixed and Mastered by Pelle Saether (Grand Design) at Studio Underground in Sweden.
Track list: 1. Cry Wolf, 2. Strangers In The Night, 3. Do You Remember, 4. Reckless Nights, 5. How Far I Run, 6. Serenade, 7. Show Your Cards, 8. Mistake, 9. Patiently, 10. Love Won't Wait
Soundfiles in advance:
WHITE WIDDOW - Cry Wolf (edit)
WHITE WIDDOW - How Far I Run (edit)
WHITE WIDDOW - Strangers In The Night (edit)
Band on the web:
www.facebook.com/whitewiddowaor
---
::: NEWMAN – Under Southern Skies :::
Band: Newman
Album: Under Southern Skies
Label: AOR Heaven
Release date: 23.09.2011
Newman was formed in 1997 by Singer/Guitarist Steve Newman. He enlisted the help of Mark Mulholland (Drums) and William Marshall (Bass) for the first self titled album which was subsequently released in Germany that following year.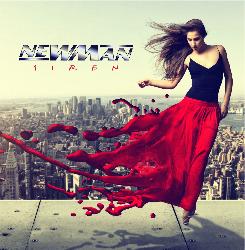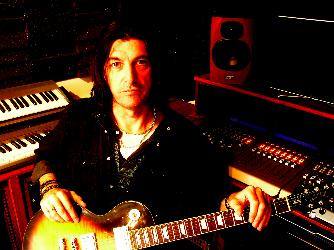 In 1999 Newman signed to a British label for a four album deal which spawned the albums "One Step Closer", "Dance In The Fire", "Sign Of The Modern Times" and "Heaven Knows". The first of which saw the title track "One Step Closer" chart in Japan. Those albums established Newman as one of the top UK rock bands with a reputation for producing well crafted melodic rock.
In 2006 Steve parted ways with his label and formed his own venture Chrome Dome Records. Later in 2007 "Primitive Soul" was released to great reviews around the globe and was followed in 2008 with the double CD "Decade". The first CD charting the bands career so far and adding a second CD of unreleased material. Steve then worked towards re-establishing the live band by recruiting Neil Richardson (Guitar), Paul Boyle (Keyboards), Nic Lipscombe (Drums), and Terry Horne (Bass). In 2009 the band played Z Rock Festival and supported John Waite on his UK Tour.
2010 saw the release of " The Art Of Balance", which not only raised the bar sonically it also proved again that Steve Newman has a talent for producing quality hook laden, melodic rock. This release went on to become one of the most successful albums of Steve's career receiving.
The band, with new bassist Dave Bartlett played various shows to support the new album including the Cambridge Rock Festival and after enlisting the talents of a new Guitarist in Shaun Bessant the band were asked to play at the prestigious Firefest Festival that year and a CD/DVD was recorded for future release. This brings us to 2011 and after the signing and release of the much acclaimed Big Life album featuring Steve Newman and Mark Thompson-Smith. The relationship between AOR Heaven and Steve Newman continues with the release of Newman's brand new studio album "Under Southern Skies"
This CD, recorded and produced once again at Steve's Blue Room Studios features 11 songs much in the style of Newman's earlier work but taking in modern influences present in the crisp up to date production. The album once again features Steve Newman on Vocals, Guitar, Keyboards, and Rob McEwen taking on Drum responsibilities. There is also an appearance by Shaun Bessant playing Lead Guitar on the track "If He Loves You"
Track list: 01  Killing Me, 02  If He Loves You, 03  Under Southern Skies, 04  Strength To Carry On, 05  Ghost In The Night, 06  Without Warning, 07  She's Gone, 08  Fire With Fire, 09  Save No Prisoners, 10  Wish You Were Here, 11  Montserrat
Soundfiles in advance:
NEWMAN - Ghost In The Night (Edit)
NEWMAN - Under Southern Skies (Edit)
Band on the web:
Brand new OUTLOUD album "LOVE CATASTROPHE" out today….win a FREE copy, and more!
--- please publish the news below on your sites! – Thanks! ---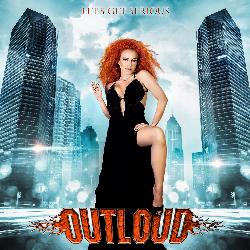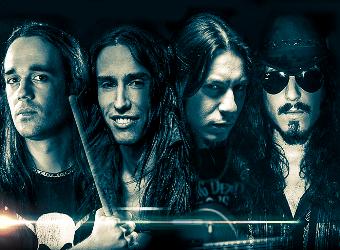 OUTLOUD's new album "Love Catastrophe" will hit the stores in Europe via AOR Heaven today! To celebrate this release, the band has set-up a raffle where the lucky winner can win an exclusive OUTLOUD merchandise package including the following items: a copy of the new CD "Love Catastrophe", a signed autograph card and signed album poster!
What you need to do to win this fantastic fan package? Just answer the following question:
What is the name of the current single and video clip by OUTLOUD?
Please, e-mail your answer to  This e-mail address is being protected from spambots. You need JavaScript enabled to view it until July 31st, 2011 at the latest. Please only one submission per person and e-mail address. One name will be drawn at random out of all of the correct answers. The winner will be contacted via e-mail on August 1st, 2011.
http://www.myspace.com/outloudtheband
PAVLOV'S DOG - 'Live And Unleashed' Tourdaten 2011
Pavlov's Dog
LIVE AND UNLEASHED Tour 2011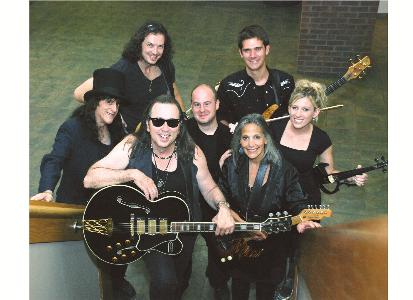 Wenn eine Band die Bezeichnung einzigartig verdient, dann sicherlich die US-ProgRock Band Pavlov's Dog. Gegründet 1973 von Chuck Berrys Drummer Mike Safron, prägt vor allem David Surkamps extreme Stimme den Sound der Band. Pavlov's Dog waren 1975 die am höchsten dotierte Newcomer-Band aller Zeiten! Das Debütalbum Pampered Menial ist ein Meilenstein der Rockgeschichte. Mit Julia und Song Dance enthält es zwei zeitlose Klassiker. Ein außergewöhnliches Line-Up (mit Violine und Mellotron) paart sich mit David Surkamps unglaublicher Falsettstimme – ein ergreifender Klang wie aus einer anderen Welt. Auf dem zweiten Album der Band gaben sich Mitglieder von Yes, King Crimson, Roxy Musik, u.a. die Klinke in die Hand. Das 2010er Studioalbum ECHO & BOO wurde von Eclipsed auf Platz 13 der bedeutendsten Veröffentlichungen des Jahres 2010 gewählt. Mit LIVE AND UNLEASHEDerschien 2011 das erste Livealbum in 36 Jahren Bandgeschichte: Die Legende lebt!
Im Herbst 2011 sind die Amerikaner auch wieder live in Europa unterwegs. Wir bitten um die Veröffentlichung folgender Tourdaten im Rahmen Eurer/ Ihrer Möglichkeiten:
PAVOLOV'S DOG
26.10. Nürnberg (GER), Hirsch
28.10. Worpswede (GER), Music Hall
30.10. Prag (CZ), Exit Chmelnice
02.11. Regensburg (GER), Alte Mälzerei
03.11. Memmingen (GER), Kaminwerk
05.11. Olching b. München (GER), Legends Of Rock
06.11. Paris (F), New Morning
08.11. Zoetermeer (NL), Boerderij
10.11. Bochum (GER), Zeche
11.11. Verviers (B), Spirit Of 66
12.11. Bruchsal (GER), Fabrik
(Tourveranstalter: Rockville Music – www.rockville-music.com)
Pressestimmen:
Pavlov's Dog Konzert-Review Festhalle Durlach (ROCK HARD 11/2009):
"Dass die Festhalle gut gefüllt ist, zeigt, dass Pavlov's Dog noch immer geschätzt werden. Die Truppe harmoniert perfekt und glänzt mit einer enormen Spielfreude, dazu seine einzigartige Stimme, die immer noch bewegt und den Songs das gewisse Extra gibt. Nach zwei Stunden verabschiedet sich David Solo an der Gitarre akustisch. Zurück bleibt ein Publikum, das immer noch Gänsehaut hat. Fazit: Ganz großes Kino!"
"Eine Band sollte ihr Comeback nur vollziehen, wenn sie sich größer und gereifter als vor ihrem Rückzug präsentieren kann. Pavlov's Dog ist dies grandios gelungen."
(Eclipsed zum 2010er Album ECHO & BOO; #13 der bedeutendsten Alben 2010)
"Ich musste 30 Jahre warten um Pavlov's Dog live zu sehen. Und es war besser als alles andere was ich in diesem Jahr gesehen habe. David Surkamps Stimme ist immer noch großartig. Das Publikum rastete völlig aus. 150 Minuten Gänsehaut & pure Spielfreude. Wer kann das noch übertreffen?"
(Break Out Magazin)
Neue DVD von ROBIN GIBB bei Eagle im Juli!
Liebe Kollegen,
über  Eagle Vision/ Edel erscheint am 15. Juli die neue DVD von ROBIN GIBB "In Concert With The Danish National Concert Orchestra". Wir betreuen dieses Thema für in Deutschland ansässige Print-Presse, nehmen gerne Anfragen entgegen und beginnen nun mit der Bemusterung.
ROBIN GIBB
IN CONCERT WITH THE DANISH NATIONAL CONCERT ORCHESTRA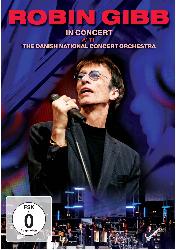 Dieses Konzert wurde im Sommer 2010 auf dem prächtigen Anwesen des Ledreborg Castle in Dänemark gefilmt und präsentiert Robin Gibb mit allen Klassikern seiner Karriere als Solomusiker und als Mitglied der Bee Gees. Begleitet wird seine eigene Band dabei vom grandiosen Danish National Concert Orchestra, zu hören sind Welterfolge wie "Saved By The Bell", "Juliet", "Night Fever", "Tragedy", "Massachusetts", "You Win Again", "Stayin' Alive", "More Than A Woman", "You Should Be Dancing" oder "How Deep Is Your Love". Die Bee Gees sind mit weltweiten Verkäufen von weit über 100 Millionen Tonträgern eine der erfolgreichsten Bands überhaupt, dennoch findet Robin Gibb auch für seine Solokarriere regelmäßig Zeit. Seit den späten Sechzigern bis in die Gegenwart hinein hat er immer wieder Singlehits und erfolgreiche Alben veröffentlicht.
TRACKS: 1) More Than A Woman 2) I've Gotta Get A Message To You 3) I Started A Joke 4) How Deep Is Your Love 5) Alan Freeman Days 6) Saved By The Bell7) Massachusetts 8) To Love Somebody 9) You Win Again 10) Islands In The Stream   11) New York Mining Disaster 1941 12) Night Fever 13) Juliet 14) You Should Be Dancing 15) Jive Talkin' 16) Tragedy 17) Stayin' Alive
VÖ: 15. Juli 2011
Künstler: Robin Gibb
Titel: In Concert With The Danish National Concert Orchestra
Label/ Vertrieb: Eagle Vision/ Edel
CHRIS LYNE (Soul Doctor) - in search of a new challenge!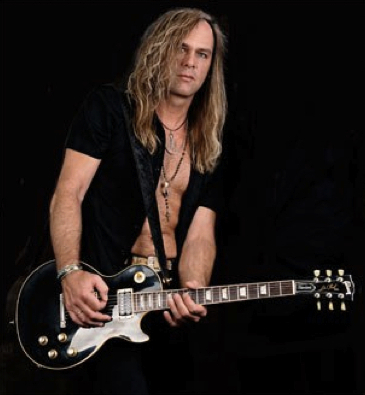 SOUL DOCTOR guitarist CHRIS LYNE is currently working on new songs for a side project. Musically mainly influenced by the bluesy classic Hard Rock of the 70's and early 80's, Chris is currently looking for a suitable singer. Interested vocalists may send their application incl. bio, picture and appropriate links to significant sound clips of his voice to the band's management at This e-mail address is being protected from spambots. You need JavaScript enabled to view it