NEWS
FATAL FORCE - new album "Unholy Rites" available on July 20th, 2012!
Dear press,
Danish Metal band FATAL FORCE will unleash their second album "Unholy Rites" on Metal Heaven on July 20th, 2012. More information about the product and some soundclips can be found below. Promo CD's will be available in ~ 14 days. Please contact your local publicist for your requests:
Germany: This e-mail address is being protected from spambots. You need JavaScript enabled to view it
UK: Mike Exley
France: Eric Coubard
Italy: Elio @ Frontiers Records
Switzerland: Non Stop Music
Everybody else located in Europe: This e-mail address is being protected from spambots. You need JavaScript enabled to view it
---
album: Fatal Force – Unholy Rites
out: 20.07.2012
label: Metal Heaven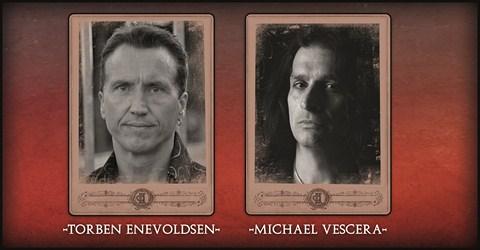 In the beginning of 2005, after completion of the second Section A album and his third all instrumental release, Danish guitarist Torben Enevoldsen, began writing some new material. The style came to be very melodic hard rock with a hard hitting edge – the idea of FATAL FORCE was born.
FATAL FORCE's album, which was released in the Spring of 2006 in  Europe and Japan, featured Mats Levén (Ex-At Vance, Ex-Yngwie Malmsteen) on vocals and Daniel Flores (XsavioR, Mind's Eye) on drums.
Enevoldsen kept busy with various projects and also joined Danish Rock legends Fate, but still found the time to work on new Fatal Force songs. All the new tracks were completed by the end of 2009, but schedules never aligned for the initial line-up, so Enevoldsen decided to make some changes.
Michael Vescera (Ex-Loudness, Ex-Yngwie Malmsteen) joined the band in early 2010. He wrote the lyrics and recorded the vocals in his own studio in Nashville. New drummer Dennis Hansen, recorded the drums at Enevoldsen's studio and the production was completed at the end of the year 2011.
Entitled "Unholy Rites", the second release from FATAL FORCE will be release on July 20th 2012 on Metal Heaven.
Track list: 01 Run For cover 02 Unholy Rites 03 Fight 04 Lessons In Evil 05 In Silence 06 No One Will Listen 07 Higher Ground 08 Listen To Reason 09 Enter The Night 10 House Of Pain
Soundclips in advance:
FATAL FORCE - Run For Cover (Edit)
FATAL FORCE -  Unholy Rites (Edit)
www.facebook.com/fatalforcetheband
www.torbenenevoldsen.com
Neues Promo-Thema: AMERICAN DOG - Poison Smile
Liebe Freunde des gepflegten Rocks,
das französische Label Bad Reputation veröffentlicht in Deutschland mit Vertrieb Cargo am 08.06.2012 das neue Album der amerikanischen Rocker AMERICAN DOG. Es trägt den Namen "Poison Smile" -  weitere Informationen zum Produkt findet Ihr weiter unten.
Die Print-Presse wurde bereits gestern bemustert. Da wir hier nur eine recht geringe Stückzahl an Promos bekommen haben, sollten sich Onliner, Radio- und Club-DJs bei Interesse an dieser CD bitte in den nächsten Tagen bei uns mit Bemusterungswünschen melden.
---
Album : American Dog – Poison Smile
VÖ : 08.06.2012
Label/ Vertrieb : Bad Reputation/ Cargo
Stil : Heavy Rock N' Roll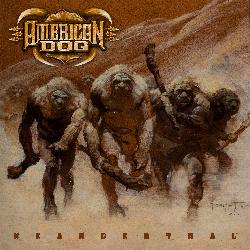 GIVE A SMILE TO AMERICAN DOG!
After 5 albums, Last Of Dying Breed, Red, White, Black and Blue, Scars' N' Bars, Hard and Mean, three live albums (If You Want Bud, Foamin ' at the mouth, Hard On The Road CD + DVD) and Six Pack, an EP of 6 titles celebrating the benefactions of the alcohol and the casualness, American Dog returns to us with a new explosion. We do not change a winning recipe: sex and rock 'n' roll.... The only drug which takes our doggies being the beer! POISON SMILE stinks of the carrion.  Its rock 'n' roll is obnoxious, furious and crushing. The predator is there! Steve Theado, his guitarist (the man knocked down by a little charitable motorist who left for dead him on the lane with two hoarse legs, a broken pond and an exploded kidney) and Michael Hannon (ex-Salty Dog, Dangerous Toys) produce of the rock testosterone in great quantities. This strong summary of Rock 'n' roll is also filled with sex and of humor as usual (Just Like Charlie Sheen, Bathroom romance). We do not change the temperament of a carnivore. Michael Harris, one of these wandering hyénidés, came to complete the line-up after Keith Pickens escapes from the savanna of Ohio. The pack continues to assume henceforth legendary sound ' Certified ass-kicking 100 % Rock 'n' roll ' for our biggest happiness. Poison Smile is the powerful work of three vultures! Not safe that Michael Hannon bends over the fact that females hyenas are bigger and more aggressive than males! Or what they are provided with an oversize clitoris! Ardent subjects to be approached in interview!
Tracklist : 1. Devil Dog 2. Just Like Charlie Sheen 3. Old Dog, New Tricks 4. The Real Nitty Gritty 5. 2012 A.D. 6. Poison Smile 7. Lust and Greed 8. Bathroom Romance 9. Splinterin' Sally 10. Off the Chain11. Can Your Pussy Do the Dog?
American Dog Discography: 2000 Last of a Dying Breed; 2001 Six Pack; 2003 Red, White, Black and Blue; 2005 Scars-n-Bars; 2005 Foamin' at the Mouth; 2006 If You Want Bud; 2007 Hard; 2008 Hard On The Road; 2010 Mean; 2012 Poison Smile
STAIND - Livealbum "Live From Mohegan Sun" erscheint am 08.06.2012 über Armoury Records!
Liebe Presse,
wie bereits angekündigt, veröffentlichen Armoury Records/ Edel am 08.06.2012 das neue Livealbum der amerikanischen Megaseller STAIND in Deutschland. Das Bemusterungsmaterial für "Live From Mohegan Sun" liegt nun vor; die CDs an den Hauptverteiler und die Vorbesteller sind gestern bereits in die Post gegangen. Wir nehmen hier gerne noch weitere Bemusterungswünsche entgegen!
---
STAIND
LIVE FROM MOHEGAN SUN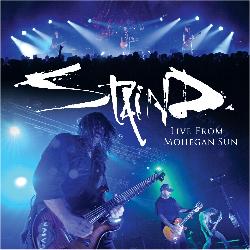 Dieses Konzert wurde am 25. November 2011 im Casino "Mohegan Sun" in Connecticut aufgenommen und dokumentiert die typisch raue und energetische Live-Show von Staind während ihrer Tour zu ihrem grandiosen neuen Album, das im September des vergangenen Jahres veröffentlicht wurde. Es war die erste Tour mit ihrem neuen Schlagzeuger Sal Giancarelli. Die Show umfasst Stücke des aktuellen Albums wie etwa "Not Again" und "Eyes Wide Open" plus Klassiker ihrer gesamten Karriere inklusive vieler Hitsingles wie "Right Here", "So Far Away", "Fade", "Falling", "For You", "Outside" oder "It's Been Awhile". Dies ist das erste offizielle Live-Album von Staind und der Vorbote einer DVD und einer Blu-Ray vom gleichen Konzert, die im Laufe dieses Jahres veröffentlicht werden.
BESETZUNG Aaron Lewis (Gesang, Gitarre); Mike Mushok (Leadgitarre); Johnny April (Bass, Gesang); Sal Giancarelli (Schlagzeug).
TRACKS 1) Eyes Wide Open  2) Falling  3) Right Here  4) Throw It All Away  5) Spleen 6) Fade  7) Failing  8) So Far Away  9) Crawl  10) For You  11) Paper Wings 12) Outside  13) Not Again  14) It's Been Awhile  15) Mudshovel  16) Something To Remind You
VÖ: 08. Juni 2012
Künstler: Staind
Titel: Live From Mohegan Sun
Label/ Vertrieb: Armoury Records/Edel
Format: CD
Katalognummer: 1075492AMY
::: HARTMANN live shows and release party! :::
HARTMANN will celebrate their new album "Balance" with a release party held at Aschaffenburg's "Colossaal" venue on May 19th. The band will play all songs from the forthcoming record at this event (along with classics from the HARTMANN back catalogue).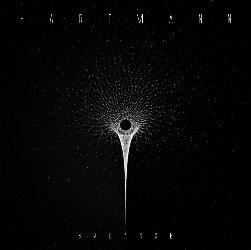 Tour dates:
18.05. D-Wiesbaden, Kranzplatz Open Air
19.05. D-Aschaffenburg, Colossaal (release party)
26.05. CH-Tennwil, Rocknacht Open Air
21.07. D-Bensheim, Fürstenlager (unplugged with "Handmade"-line up)
"Balance" will be released on Avenue Of Allies on June 1st, 2012. Please get in touch with us for your requests for guest lists and interviews (phone, e-mail or face-to-face at the shows). More live dates will be announced soon!
THE RACONTEURS - "Live At Montreux 2008"
Liebe Medienpartner,
wie bereits vor einigen Wochen angekündigt, veröffentlichen  THE RACONTEURS am 15.06.2012 über Eagle Vision/ Edel ihre DVD und Blu-ray "Live At Montreux 2008".
Nun liegen die Bemusterungsexemplare für die Band um JACK WHITE vor. Weitere Anfragen seitens der in Deutschland ansässigen Printpresse sind jederzeit willkommen!
---
THE RACONTEURS
LIVE AT MONTREUX 2008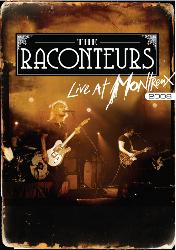 The Raconteurs wurden im Jahr 2005 durch Jack White von den White Stripes, durch den hoch gelobten Solokünstler Brendan Benson sowie Schlagzeuger Patrick Keeler und Bassist Jack Lawrence von den Greenhornes gegründet. Ihr Debütalbum "Broken Boy Soldiers" landete auf Platz zwei der britischen Charts, sein Nachfolger "Consolers Of The Lonely" auf Rang 8. Beide Alben schafften es auch in den USA  unter die Top 10. Dieser Auftritt in Montreux aus dem Jahr 2008 fand im Rahmen der Tournee zu ihrer zweiten Veröffentlichung statt. Die Setliste mit Songs wie "Steady As She Goes", "Many Shades Of Black", "Broken Boy Soldier" oder "Salute Your Solution" besteht aus Stücken beider Scheiben und wird durch die Coverversion von "Keep It Clean" komplettiert, einem alten Track von Charley Jordan. Dieses ist rauer, packender Rock´n`Roll mit tollen Songs und noch besseren Gitarren-Hooks, vorgetragen von einer überragenden Live-Band. "Live At Montreux 2008" erscheint parallel auch auf DVD.
TRACKS: 1) Consoler Of The Lonely   2) Hold Up   3) You Don't Understand Me   4) Top Yourself   5) Old Enough   6) Keep It Clean   7) Intimate Secretary   8) Level   9) Steady As She Goes   10) The Switch And The Spur   11) Rich Kid Blues   12) Blue Veins   13) Many Shades Of Black   14) Broken Boy Soldier   15) Salute Your Solution   16) Carolina Drama
VÖ: 15. Juni 2012
Künstler: The Raconteurs
Titel: Live At Montreux 2008
Label/Vertrieb: Eagle Vision/ Edel
Format: Blu-Ray-Musik, DVD-Musik
Katalognummer:1051424E14 (DVD: 1099344E11)
Bildformat: 16:9
Sound-Formate: DTS-HD Master Audio, Dolby Digital 5.1, LPCM Stereo
(DVD: DTS Surround Sound, Dolby Digital 5.1, Dolby Digital Stereo)
Spielzeit: ca. 100 Minuten
Untertitel: keine