NEWS
CLIFF RICHARD - "Still Reelin' And A-Rockin' – Live In Sydney" erscheint bei Eagle am 08.11.2013!
Liebe Medienpartner,
am 08.11.2013 erscheint bei Eagle Vision/Edel die neue DVD/ Blu-ray des englischen Popkünstlers CLIFF RICHARD. Der Konzertfilm trägt den Namen "Still Reelin' And A-Rockin' – Live In Sydney".
Wir bemustern ab heute Presse aus Deutschland und Österreich mit der DVD-Version. Die Blu-rays erhalten wir in den nächsten Tagen. Bitte fragen Sie dieses Thema bei Interesse bei uns an!
---
CLIFF RICHARD
STILL REELIN' AND A-ROCKIN' – LIVE IN SYDNEY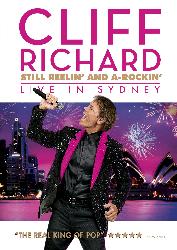 Cliff Richard ist einer der erfolgreichsten britischen Sänger aller Zeiten und konnte in seiner langen Karriere, die in den fünfziger Jahren begann und bis in die Gegenwart hinein reicht, zahllose Hits verbuchen. Bis heute hat er mehr als 250 Millionen Alben verkauft. Dieser brandaktuelle Konzertfilm wurde im Frühjahr 2013 im australischen Sydney auf seiner "Still Reelin' And A-Rockin"-Tournee aufgezeichnet. Er umfasst Klassiker und Hits aus seiner gesamten Karriere, mit einem Hauptaugenmerk auf älteres Material und einigen seiner Rock´n`Roll-Klassiker wie "Living Doll", "Summer Holiday", "The Next Time", "Move It", "The Young Ones", "Devil Woman", "Some People", " It'll Be Me", "We Don't Talk Anymore" oder "Wired For Sound". Auch heute noch ist Cliff Richard ein mitreißender Bühnenmusiker mit einer für sein Alter erstaunlichen Energie und einer Stimme, die frisch wie eh und je klingt. Diese Live-Show wird die riesige Fangemeinde garantiert begeistern. Das Bonusmaterial präsentiert eine Dokumentation mit Einblicken hinter die Kulissen. "Still Reelin' And A-Rockin' – Live In Sydney" wird parallel auch auf DVD (EREDV1006) veröffentlicht.
TRACKS: 1) Reelin' & Rockin' / My Kinda Life   2) Dreamin'   3) Living Doll   4) Poetry In Motion   5) Sealed With A Kiss   6) Dream Lover   7) 12th Of Never   8) "D" In Love   9) Miss You Nights   10) Summer Holiday   11) The Next Time   12) What Car?  13) Singing The Blues   14) Move It   15) Willie And The Hand Jive   16) I Don't Care If The Sun Don't Shine   17) Fabulous / Paralyzed   18) Ocean Deep   19) The Young Ones   20) Devil Woman   21) Some People   22) Suddenly   23) It'll Be Me   24) Rip It Up   25) We Don't Talk Anymore   26) Wired For Sound   27) I Could Easily Fall / In The Country   28) High Class Baby / Dynamite / Please Don't Tease / Forty Days / Do You Wanna Dance
VÖ: 8. November 2013
Künstler: Cliff Richard
Titel: Still Reelin' And A-Rockin' – Live In Sydney
Label/ Vertrieb: Eagle Vision/ Edel
Format: Blu-Ray-Musik
Katalognummer: ERBRD5205 (DVD: EREDV1006)
Bildformat: 16:9
Sound-Format: DTS-HD Master Audio, LPCM Stereo
(DVD: Dolby Digital 5.1, Dolby Digital Stereo)
Spielzeit: ca. 148 Minuten
Untertitel: keine
AOR Heaven Newsletter October 2013 - Dogface & AOR
German label AOR Heaven will release the new A.O.R album "The Secrets Of L.A" and the comeback album from Swedish Hard Rock band DOGFACE on November 29th.
As usual, we're in charge for the PR for this label's releases all over Europe except for the UK and will supply both press & radio with Haulix links tomorrow. Press & radio from the UK as always will be served by Mike Exley at ME PR!
Product: Dogface – Back on the streets
Release date: Nov. 29th, 2013
Label: AOR Heaven
PR: This e-mail address is being protected from spambots. You need JavaScript enabled to view it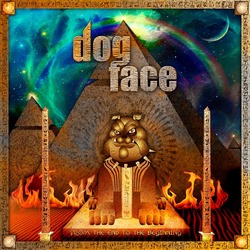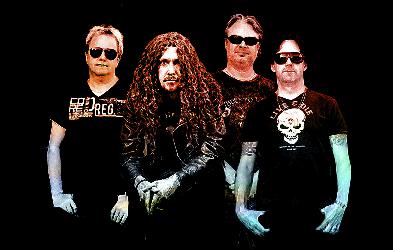 Mats Levén and Martin Kronlund released the first Dogface album "Unleashed" back in 2000, an album featuring a special guest appearance from former Thin Lizzy guitarist Brian Robertson. The massive success of 'Unleashed' was followed in 2002 with the album "In control".
Mats Levén has been a busy man and worked with bands such as Krux, At Vance, Therion, Swedish Erotica and Candlemass. Martin Kronlund has taken on the role of producer for artists like Joe Lynn Turner and Tom Galleys Phenomena, but also released albums with Gypsy Rose and more recently with Lover Under Cover.
Now it's 2013 and it's time to reveal the next chapter in the story of Dogface. Once again Mats and Martin have brought together a stunning collection of infectious songs with amazing choruses, strong melodies, screaming hammonds and blistering guitars. Songs like the heavy "Footsteps on the moon", the up-tempo rocker "Can´t face tomorrow" and the completely mad "Freaking out" are highlights on this record.
Joining them on this album is drummer are Perra Johansson (Coldspell, Phenomena) and Mikael Carlsson (Lover Under Cover, Rage of Angels) on bass.
Track list: Footsteps on the moon, Can't face tomorrow, Higher, The fall, Back on the streets, Fired, Get up, Start a fire, Crazy horses, Freaking out
Sound clips in advance:


DOGFACE - Back On The Streets (Edit)
DOGFACE - Can't Face Tomorrow (Edit)
DOGFACE - Footsteps On The Moon (Edit)
www.dogfacetheband.com
***********
Product: A.O.R – The Secrets Of L.A
Release date: Nov. 29th, 2013
Label: AOR Heaven
PR: This e-mail address is being protected from spambots. You need JavaScript enabled to view it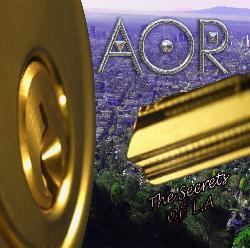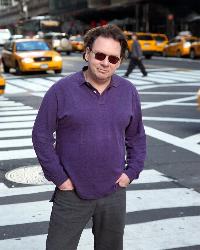 AOR was formed in 2000 by guitarist/ keyboardist Frédéric Slama always using the cream of U.S & European session players. In 2000, the first album « L.A Concession » was released and gave Frédéric a big respect in the Westcoast / AOR music scene.
During the following years, AOR released eleven albums with a similar concept feat. some of the greatest talents from the genre including all Toto members, Tommy Denander, Göran Edman, Michael Landau, Vinnie Colaiuta, Michael Ruff, Bruce Gaitsch, Bill Champlin (Chicago), Steve Overland (FM), Bruce Gaitsch, Brandon Fields, David Roberts, Dane Donohue, Fergie Frederiksen, Philip Bardowell, Jerry Hludzik (Dakota), Joe Pasquale, Steve Newman, David Foster, Randy Goodrum and many more.
Now in 2013 Frédéric Slama' s AOR project is back for round number 12 with a great album called « The Secrets Of L.A », featuring an impressive list of guests  such as Tommy Denander (Radioactive, Paul Stanley, Alice Cooper), Fergie Frederiksen (Toto), Jeff Scott Soto (Talisman), Bill Champlin (Chicago), Jim Jidhed & Ken Sandin (Alien), Mikael Erlandsson (Last Autumn's Dream), Bob Harris (Axe), Göran Edman (Yngwie Malmsteen), Robin Beck, Tamara Champlin, Dane Donohue, Alessandro Del Vecchio (Lionville, Hardline) & many more.
For this new AOR album, the sound is much heavier than ever before, far away from the Westcoast style of the 6 first AOR cd's. Fans of Survivor, Journey, Giant & Foreigner won't be disappointed by fantastic melodies, incredible vocals & fabulous guitar solos and a first class production by Frédéric Slama & Tommy Denander. « The Secrets Of L.A » is by far AOR's finest release so far.
www.slama101.fr
Songs & Singers:
1) Deep Whirlpool: Fergie Frederiksen
2) Stage Struck: Jeff Scott Soto
3) Secrets In The Shadows Jim Jidhed
4) Back To San Francisco: Bill Champlin
5) Out Of The Past: Bob Harris
6) The Name Of The Game: Robin Beck
7) Web Of Lies: Göran Edman
8) Hollow Triumph: Mikael Erlandsson
9) The Main Attraction: Bob Harris
10) Voices In The Wind: Tamara Champlin
Sound clips in advance:
AOR - Secrets in the Shadows (Edit)
Label: www.metalheaven.net