NEWS
AOR HEAVEN newsletter - October releases 2013
Dear press & radio,
below you find the key information about AOR Heaven's upcoming October label releases from DAVID REECE and SIDEBURN.
As always with this label, the PR will be done via Haulix. Download links will be provided at the end of this week!
Please note that the PR in the UK is handled by Mike Exley at Me PR but that the SIDEBURN release will not be available through AOR Heaven in Switzerland & France. All press from F & CH can request the Sideburn release from the band but will not receive it from us.
In advance, here comes Pt.1 of a track by track video from SIDEBURN:
http://www.youtube.com/watch?v=bGdDeGwGqBo
---
Band: David Reece
Album: Compromise
Label: AOR Heaven
Out: 25.10.2013
PR: This e-mail address is being protected from spambots. You need JavaScript enabled to view it (Germany & rest of Europe); UK: Mike Exley;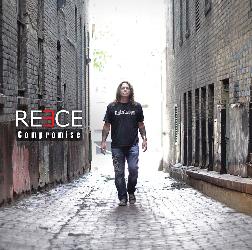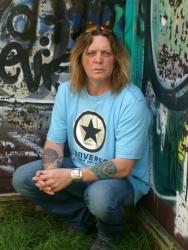 American singer David Reece, though brought up on a diet of Conway Twitty and Tammy Wynette, has been sharing his bluesy rock voice with the world since the late 1980s. His most notable early releases were Accept's 1989 album "Eat The Heat" and Bangalore Choir's 1992 classic "On Target", closely followed by LPs with Sircle Of Silence and Stream. Disillusioned with a floundering rock scene, David took a hiatus from music in the mid 1990s to follow other pursuits and dreams.
Returning in 2008 with the critically acclaimed Gypsy Rose album "Another World", David's debut solo album "Universal Language" surfaced in 2009. The culmination of many years writing and performing, the album featured musicians including Andy Susemihl (U.D.O.), and fine songs such as the bombastic 'Rescue Me', the huge 'We Were Alive', the soaring ballad 'Queen Of My Dreams' and the distinctly leftfield 'Yellow'; a definite song for fans of Colonel Mustard.
The album "Cadence" in 2010 saw the first brand new Bangalore Choir material in 18 years. 2011 marked David's return to working with Gypsy Rose founder Martin Kronlund, this time under the moniker "Reece Kronlund" releasing an album simply called "Solid". The album also marked David's first ventures with lyricist Jon Wilde, who has since co-written on the 3rd Bangalore Choir album "Metaphor" released in 2012 and now on this; David's second solo album "Compromise" – an apt title given the amount of compromise we all face in our lives, be it working in the music industry or going about our daily grind.
With vocals recorded at KMan studios in Blaine Minnesota and produced by Kelly Peterson, the album features a big name cast including bassist Ronnie Parkes (7 Witches), guitarist Jack Frost (7 Witches, Savatage, Metalium), keyboardist Paul Morris (Rainbow, Doro, Jurgen Blackmore), and special guests Christian Tolle and Andy Susemihl. The mix was handled by Joey Vera (Armoured Saint) and Martin Kronlund, with Martin also performing full mastering duties.
The result is a peach of an album with a wide range of songs from sublime ballads 'Someone Beautiful' (with music by renowned writers Tom and James Martin) to metal masterpieces 'End Of It All', stomping rockers 'Where My Heart Belongs' and more. David, with influences as diverse as Ian Gillan, Paul Rodgers and Chris Cornell, loves tackling a variety of styles and one listen will tell you he has the voice to pull it off.  And with musicians the calibre of those here, and lyrics boasting a darn sight more intelligence than your standard clichéd rock fair, he has the firepower to back him up all the way into classic album territory.
Line-Up: Vocals: David Reece, Bass: Ronnie Parkes, Guitars: Jack Frost, Guitars: Kelly Peterson, Keys: Paul Morris
Guests on guitars: Andy Susemihl & Christian Tolle
Track list: 1. Disaster, 2. End Of It All, 3. Fortunate Son, 4. Someone Beautiful, 5. Along For The Ride, 6. Coast To Coast, 7. All Roads Lead To War, 8. Where My Heart Belongs, 9. Everything To Everyone, 10. Evil Never Dies, 11. Treasure Hunter
Website: --
Sound clips in advance:
REECE - Where My Heart Belongs (Edit)
******************
Band: Sideburn
Album: Electrify
Label: AOR Heaven
Out: 25.10.2013
PR: This e-mail address is being protected from spambots. You need JavaScript enabled to view it (Germany, rest of Europe); UK: Mike Exley; France & Switzerland: Lionel Blanc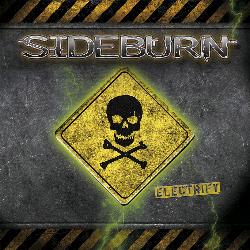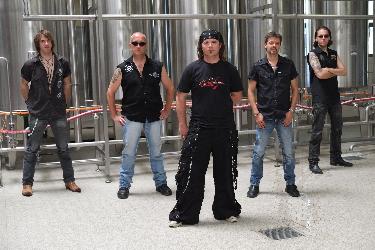 Swiss rockers Sideburn are back! With the arrival of three young and talented new members in January 2012 and the first shows played in February of the same year: Lawrence Lina & Mike Riffart on guitar & the imported Aussie bass player Nick Thornton, who left his luggage in the country while he was touring with the band Maeder (Nick Maeder's previous band), have gained energy and freshness to compose the new album: "Electrify".

August 2012 saw the band to be chosen by Adidas to be the band of the evening during the Adidas Rockstar event that happened on August 11, 2012 at the Porsche Arena in Stuttgart, Germany.
Sideburn performed during the whole final, playing over 150 minutes of rock'n'roll, and they even wrote and recorded a special theme song with climbing lyrics. The song "Rockstar" was mixed by Beau Hill and is featured as a bonus track on the CD version of "Electrify".

After having their song "Knockin' at the wrong door" used in 2012 on the Red band trailer of the movie "Hit & run", the song "Six feet under" (taken from the album "Cherry red") has been chosen by 20th Century Fox to be used on the sound track of the blockbuster of the summer: "The Wolverine".


The band says: "This new album has been composed in about two months, which is really quick, but the result is really fresh and punchy. The new members did an amazing job to keep the Sideburn spirit and you will certainly notice it while you'll be listening to « Electrify ». For the mix, we've decided to work again with Beau Hill, cause he knows exactly what we are looking for and we couldn't take the risk to have a album that didn't sound as good as « Jail ». Once that you have a certain level of production, it's really hard to pull backward ..."
The CD version of this release includes the bonus tracks "Lazy Daisy Live", "Never kill the chicken Live" &"Rockstar", the download version only features the 11 original songs and the vinyl version which is only available in Switzerland includes only "Lazy Daisy Live" as bonus track.
Line-up: Roland Pierrehumbert : Lead Vocal, Harmonica; Lawrence Lina : Rhythm & Lead Guitar; Mike Riffart : Rhythm & Lead Guitar; Nick Thornton : Bass; Lionel Blanc : Drums
Track list: Tracklist: 1. Bite the bullet, 2.   Devil may care, 3.   Bad boys, bad girls, rock'n'roll, 4.   Black Powder, 5.   Frontline, 6.   Never get down, 7.   Mr. Clean, 8.   Shady Katy, 9.   Travellin' man, 10. Bad reputation, 11. Destination nowhere / // Bonus Tracks (only available on the CD version): 12. Lazy Daisy Live, 13. Never kill the chicken Live, 14. Rockstar
Sound clips in advance:
SIDEBURN - Bite The Bullet(Edit)
SIDEBURN - Devil May Care (Edit)
RITCHIE BLACKMORE'S RAINBOW charting at #1 in German sales charts!
Incredible news today: Eagle Rock/ Eagle Vision's release from RITCHIE BLACKMORE'S RAINBOW "Black Masquerade" this week charts via Edel  in the official German DVD media control sales charts at #1 (!!!) and additionally to this, the 2-CD version of the show at #14 of the top 100 official CD sales charts!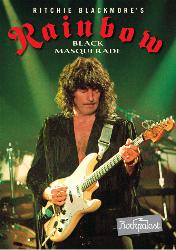 We're in charge for the PR for this release for printed press based in Germany & Austria and still are taking press requests for both formats! Here comes a youtube clip for the DVD:
http://www.youtube.com/watch?v=eWfw-XAEy-s (Spotlight Kid)
THE THEANDER EXPRESSION - new on AVENUE OF ALLIES on Sept. 20th, 2013!
Below you find the key information for AVENUE OF ALLIES' September 20th release THE THEANDER EXPRESSION – "Strange Nostalgia".
We're in charge for this release world-wide and will start the PR for this fine AOR/ Westcoast album during this week.
Band: The Theander Expression
Release: Strange Nostalgia
Label: Avenue Of Allies
Out: Sept 20th, 2013
PR: This e-mail address is being protected from spambots. You need JavaScript enabled to view it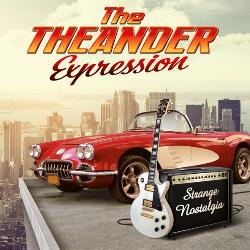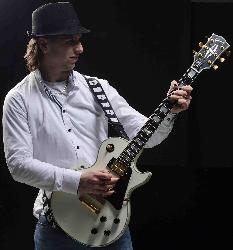 Music was Andrée Theander's constant companion since the age of ten when he first picked up a guitar. Soon after he also started writing music, took guitar lessons and joined the music program at the high school in his hometown Härnösand in Sweden. Later his musical studies led Andrée to the university in Piteå, Sweden, where he took classes to become a professional studio musician. To enhance his musical abilities he spent several months in the USA where he attended various courses at the Musicians Institute (GIT) in Los Angeles. During his stay in California Andrée met Fusion pioneer Jeff Lorber who invited him to lay down some guitar tracks for his "Galaxy" album (2012). Quite an honour for a young virtually unknown music student to be included in the album credits next to L.A. session cats like Michael Thompson, Vinnie Colaiuta or Jimmy Haslip.
Back in Sweden Andrée felt he was ready to make his dream come true and to start working on his own album. Andrée recruted a great line-up of Rock musicians from Sweden, he either knew personally or who had impressed him with their previous work. Over the course of the months the recording debut of "THE THEANDER EXPRESSION" began to take shape with Göran Edman (Street Talk, Glory, Y. Malmsteen), and the very promising newcomer Christian Hedgren sharing the lead vocals, Herman Furin (Work Of Art, Fergie Frederiksen) on drums, Linus Abrahamson on bass and Michael Ottosson on keyboards.
The result of the recording sessions, which were completed by the mix of Per Ryberg (Street Talk, Sven Larsson, Bloodbound) and the mastering of Sören von Malmborg (Dan Reed, The Rasmus) is nothing but spectacular, proving that Andrée Theander is a very talented songwriter and a strikingly skilled guitar player, who knows how to leave a lasting impression by combining his technical skills with a lot of feeling and an unmistakable sense for catchy melodies. Together with his band he delivers a pure AOR album, spiced up with energetic licks and furious solos and occasionally leaning towards the more powerful side of 80s Westcoast, all in all tailor-made for everyone who is into the high class AOR sounds of bands like Street Talk, Toto, Work Of Art, Mecca and Lionville.
THE THEANDER EXPRESSION :
Andrée Theander – Guitars and backing vocals
Christian Hedgren – Lead vocals on tracks 1-3 and 7-9
Göran Edman – Lead and backing vocals on tracks 4-6 and 10, backing vocals on tracks 3, 7 and 9
Michael Ottosson – Keyboards
Linus Abrahamson – Bass
Herman Furin – Drums and percussion
Peter Gardemar – Violin and viola on track 9
Ylva Nilsson – Cello on track 9
Philip Magnusson – Backing vocals on tracks 1, 2, 4, and 7
Elin Åkesson – Backing vocals on tracks 6 and 10
RORY GALLAGHER - "Live In Cork" erscheint am 30.08.2013 bei EAGLE VISION!
Liebe Medienpartner,
Eagle Vision/ Edel veröffentlichen am 30.08.2013 das Konzert "Live In Cork" der irischen Gitarrenlegende RORY GALLAGHER zum ersten Mal auf DVD.
Wie bei allen Eagle Vision-Produkten sind wir für die PR-Arbeit (Print) in Deutschland und Österreich zuständig und bemustern mit dieser DVD voraussichtlich ab morgen. Bitte fragen Sie diese VÖ bei Interesse bei uns an!
RORY GALLAGHER
LIVE IN CORK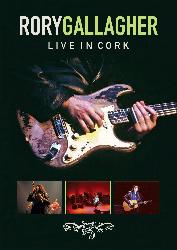 Nach einigen Jahren fern der Heimat kehrte Rory Gallagher 1987 erstmals in seinen Geburtsort Cork für einen Auftritt im Opernhaus der Stadt zurück. Natürlich positionierte die irische Fernsehstation RTE ihre Kameras, um dieses Heimkehr festzuhalten. Die DVD beinhaltet die ursprünglich als "Messin' With The Kid – Live At The Cork Opera House" auf VHS veröffentlichte Show inklusive der Klassiker "Messin' With The Kid", "Tattoo'd Lady", "Out On The Western Plain" oder "Shadow Play" mit verbesserter Ton- und Bildqualität. Als Abrundung des legendären Auftritts gibt es ein einzigartiges und sehr persönliches "Rough Guide To Rory's Cork" mit wichtigen Plätzen, Erinnerungen und selten Fotos aus Gallaghers Leben, allesamt mit spannenden Anekdoten versehen. Rory Gallagher war der ultimative Bühnenmusiker, er gab immer 100% und begeisterte sein Publikum in gleichem Maße wie er es verzauberte. "Live In Cork" ist eine weitere sehenswerte Folge der Eagle-Kollektion mit klassischen Auftritten von Rory Gallagher.
TRACKS: 1) Continental Op 2) Tattoo'd Lady 3) Don't Start Me To Talkin' 4) Ain't No Saint 5) Follow Me 6) When My Baby She Left Me 7) Off The Handle 8) Out On The Western Plain 9) Wanted Blues 10) The Loop 11) Shadow Play 12) Messin' With The Kid 13) Loanshark Blues
VÖ: 30.08.2013
Künstler: Rory Gallagher
Titel: Live In Cork
Label/ Vertrieb: Eagle Vision/ Edel
Format: Musik-DVD
Katalognummer: EREDV986
DVD Format: NTSC Region 0
Bildformat: 4:3
Sound-Formate: Dolby Digital 5.1, PCM Stereo
Spielzeit: ca. 78 Minuten
Untertitel: keine
SPARKLANDS "Tomocyclus" - new release on AVENUE OF ALLIES due Sept. 20th, 2013!
Dear press & radio,
below you find the key information for AVENUE OF ALLIES' September 20th release SPARKLANDS – "Tomocyclus".
We're in charge for this release world-wide and will start the PR for this fine AOR/ Westcoast album during the middle of this week.
---
Band: Sparklands
Release: Tomocyclus
Label: Avenue Of Allies
Out: Sept 20th, 2013
PR: This e-mail address is being protected from spambots. You need JavaScript enabled to view it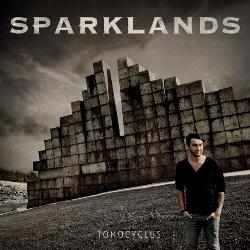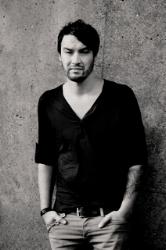 SPARKLANDS is a journey back to a first love – AOR.
Music was everything for Thomas Riekerk and his brother Robert Riekerk when they grew up in the Netherlands and AOR was Thomas' first love. Band posters of Bad English, Giant, Toto and Foreigner were all over the walls of their rooms and in every corner there were guitars and amps. Back then music was not available digitally so the record store became their second home, when they were in search of that one album that was only available through import.
AOR was the music the parents of the Riekerk brothers played at home. Not a day went by without banging drums or screaming guitar solos, Thomas remembers there was always a Giant or Toto track coming from his parents' stereo. These are the memories that both brothers cherish a lot after their father passed away a few years ago. Times were tough for the Riekerks and the sadness they all experienced could not have been channelled better than through a song. In remembrance of their father, Thomas and Robert wrote the song "Tomocyclus" together, named after the boat of their late father. This song could be described as the beginning of SPARKLANDS and it also became the album title.
Despite all the different musical directions they had both travelled since the AOR filled days of their youth, suddenly there was the urge to make a record together that could have been played on their dad's stereo. Their first love AOR, the remembrance of father Riekerk: it all comes together in SPARKLANDS.
The first noteable appearance of the Riekerk brothers in the music business dates back to the early 90s, when they started to work with the Dutch AOR artist Ralph Van Manen. Ralph's "Face The Feeling" record from 1992 is one of the best AOR records to come from the Netherlands, on this masterpiece Robert co-wrote several tracks and played guitar and Thomas sang backing vocals.
The Riekerk's continued to work with Ralph Van Manen on his next albums and Robert had the pleasure of co-writing "Testify To Love" with Ralph, Henk Pool and Paul Field. The song earned them several awards and it became a huge hit for the American band Avalon. Also Wynonna Judd's version was a big success, later the song was recorded by numerous other artists as well.
Over the years Thomas was part of many different Pop and Rock bands. One of them was the Dutch band Beam. Beam got signed by a major label and recorded an album at the Wisseloord Studios (famous for sessions of Def Leppard, Magnum, Scorpions, Sting). Soon Beam got nationwide attention on the radio and TV (Top Of The Pops / MTV) and they also toured in the Netherlands and various other countries. Thomas also did a lot of backing vocal sessions for different (international) artists.
Many years and projects later the time had come for Thomas to become the front man of his own band and to start telling his own story. Together with his brother Robert he gathered some befriended producers and musicians, like Simon Gitsels (Van Velzen), Minco Eggersman and Martijn Groeneveld (producer of Blaudzun) and they started the writing and recording sessions for SPARKLANDS.
The guys worked hard on getting that famous retro sound, by using a lot of vintage gear they layed down the ultimate AOR sound for their debut record "Tomocyclus". Songs filled with big guitar solos, huge  drums, powerful catchy hooklines and melodies and multi layered backing vocals delivering a tasteful collection of songs bringing back the days of bands like Boulevard, Saga, Mr. Mister, Bad English and Giant.
The band has signed a deal with a renowned booking agency and together with the befriended session musicians, Rolf Perdok (guitars), Rob Vermeulen (bass) and Colin Lee Vermeulen (drums) Thomas and Robert will start touring with SPARKLANDS in the fall of 2013.
Let the Sparks fly!
SPARKLANDS in the studio are :
Thomas Riekerk: Lead and backing vocals
Robert 'Ty' Riekerk: Acoustic, electric guitars and keyboards
Simon Gitsels: Synthesizers and keyboards
Minco Eggersman: Drums, percussion, synthesizers and keyboards
Martijn Groeneveld: Synthesizers and keyboards