NEWS
CHAMPLIN WILLIAMS FRIESTEDT - Live In Concert - neu auf DVD!
Liebe Medienpartner,
wir freuen uns, unser nächstes Promo-Thema ankündigen zu dürfen – der aktuelle TOTO-Sänger Joseph Williams veröffentlicht auf DVD (+CD) gemeinsam mit Peter Friestedt (LA Project) und Bill Champlin (ex CHICAGO):
CHAMPLIN WILLIAMS FRIESTEDT – Live In Concert
Diese Veröffentlichung ist in Deutschland, Österreich und der Schweiz bereits am 02.08.2013 über Kreera/ Rough Trade erschienen. Wir betreuen für dieses Produkt alle Promobereiche in Deutschland, Österreich und der Schweiz und nehmen Vorbestellungen für Pressemuster gerne entgegen. Die Ware erreicht uns leider erst voraussichtlich innerhalb der nächsten 5-7 Werktage, da dieses Thema kurzfristig bei uns gelandet ist.
In Schweden ist diese DVD bereits im Juni erschienen und erreichte dort #2 der nationalen Charts.
Auf Youtube sind unter diesem Link Auszüge aus dem Film zu sehen:
http://www.youtube.com/watch?v=wlwSdhDPqek
Champlin Williams Friestedt – Live In Concert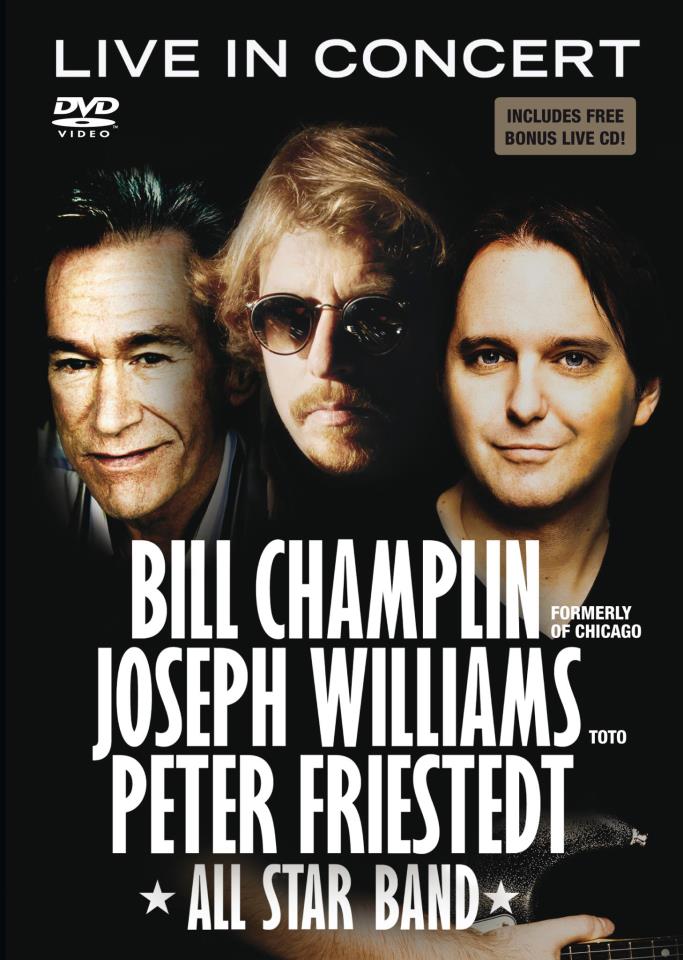 TOTO singer Joseph Williams and Bill Champlin formerly of the band Chicago joins forces with renowned guitarist and songwriter Peter Friestedt. Together they did a European Tour in 2012 with an all star band featuring Bill's wife Tamara Champlin and Herman Matthews – known for his work with Tower Of Power and Kenny Loggins. The tour was a huge success with sold out venues and great reviews. One of the concerts was filmed and recorded, and here we have the magic captured on stage.
Bill Champlin is a two time Grammy award winning Artist that is well known for his 28 years with the group Chicago. Bill has appeared on countless of records and is also a founding member of the group Sons Of Champlin. Bill has sung on many major hit songs such as the #1 Billboard song "Look Away"
Joseph Williams is the lead singer of Toto. He is featured on the hit albums "Fahrenheit" (1986) and "The Seventh One" (1988). He has also written extensively for films and been a session singer. He can also be heard on the blockbuster soundtrack to Disney's "The Lion King" where he is the singing voice of the adult Simba with songs like "Hakuna Matata" and "Can You Feel The Love Tonight".
Guitarist, composer, producer and major-label artist Peter Friestedt has released two own acclaimed albums "LA Project" (2002) and "LA Project II"(2008). The album received top reviews and was called 'best Westcoast
records in years. Peter has recently toured with Chicago singer Bill Champlin, Joseph Williams and Artist Michael Ruff. In 2011 Peter and Joseph Williams released the Top charting and critically acclaimed album Williams/Friestedt.
Tracklist: Goin' Home, Take It Uptown, Hard Habit To Break, Where To Touch You, When You Look In My Eyes, After The Love Is Gone, Turn Your Love Around, Band Presentation, Look Away, This Fall, Satisfaction
Release: Live In Concert
Band: Champlin Williams Friestedt All Star Band
Format: Musik DVD + CD
DVD Format / Region code: PAL/Region 1-6
Picture format:
Sound format: Stereo
Playing time: 54.31 (Concert 50.19, Interview/Soundcheck 4.12)
Extras: Interview/Soundcheck
QUEEN+ - "The Freddie Mercury Tribute Concert" - neu bei Eagle Vision ab 30.08.2013!
Liebe Medienpartner,
am 30.08.2013 erscheint bei Eagle Vision/ Edel "The Freddie Mercury Tribute Concert" auf 3-DVD und SD-Blu-ray von einer der größten Rockbands aller Zeiten: von den legendären QUEEN. Auf diesem Tonträger ist das komplette verfügbare Bildmaterial des 1992er Tribute Konzerts für ihren verstorbenen Sänger Freddie Mercury enthalten, bei dem neben den Original-QUEEN-Mitgliedern auch führende viele Rockmusiker und –bands dem charismatischen Mercury eindrucksvoll Tribut zollten, wie u.a. Metallica, Guns N' Roses, Robert Plant (Led Zeppelin), Tony Iommi (Black Sabbath), Def Leppard, Roger Daltrey (The Who), Elton John, David Bowie u.v.m.
Wir betreuen für dieses Produkt die Printpresse aus Deutschland und Österreich. Pressemuster können bei uns vorbestellt werden!
Der Versand beginnt voraussichtlich Ende nächster Woche.
---
QUEEN+
THE FREDDIE MERCURY TRIBUTE CONCERT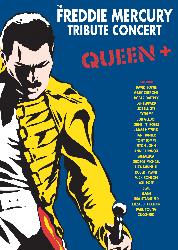 Die neue SD-Blu-Ray-Reihe von Eagle Vision präsentiert hochwertiges Originalmaterial in Standard-Definition-Qualität mit unkomprimiertem Stereo- und DTS-HD-Surround-Sound in der bestmöglichen Ausführung.
Am 20. April 1992 enterten mit Roger Taylor, Brian May und John Deacon die drei überlebenden Mitglieder von Queen die Bühne des Londoner Wembley Stadions für eines der spektakulärsten Ereignisse in der Geschichte der Rockmusik. Organisiert hatten Queen das Konzert als Hommage an ihren früheren Sänger, den unvergessenen Freddie Mercury. Begleitet wurde die Band von einigen der größten Musiker der Welt wie David Bowie, Roger Daltrey, Def Leppard, Extreme, Bob Geldof, Guns ´N Roses, Tony Iommi, Elton John, Annie Lennox, Metallica, George Michael, Liza Minnelli, Robert Plant, Seal, Lisa Stansfield, Elizabeth Taylor, Paul Young oder auch Zucchero. Sie alle würdigten Mercurys Leben und Werk und wiesen die Öffentlichkeit gleichzeitig auf die zunehmende Gefahr durch Aids hin, auf jene Krankheit, an der Mercury im Jahr zuvor verstorben war. Das Konzert mit Klassikern wie "Bohemian Rhapsody", "Hammer To Fall", "Crazy Little Thing Called Love", "Radio Ga Ga", "I Want To Break Free", "Under Pressure", "Somebody To Love", "We Will Rock You" oder "We Are The Champions" war nicht nur ein atemberaubendes Spektakel, sondern brachte auch eine riesige Geldsumme für die wohltätige Mercury Phoenix Stiftung, die sich zur Aufgabe gemacht hat, das Leiden durch Aids zu verringern. Jetzt sind beide Hälften des Konzerts erstmals auf SD-Blu-Ray (und 3-Disc-DVD-Set, EREDV988) zusammen mit zusätzlichem Bonusmaterial in einer speziellen Edition erhältlich.
VÖ: 30.08.2013
Künstler: Queen +
Titel: The Freddie Mercury Tribute Concert
Label/ Vertrieb: Eagle Vision/ Edel
Format: SD-Blu-Ray-Musik und 3-DVD
Katalognummer: ERSBD3007 (3-Disc-DVD-Set: EREDV988)
Bildformat: 4:3
Sound-Format: DTS-HD High Resolution Audio, LPCM Stereo
(DVD: DTS 5.1, PCM Stereo)
Spielzeit: ca. 270 Minuten
Untertitel: Englisch, Französisch, Spanisch, Deutsch, Italienisch, Holländisch,
Portugiesisch
TRACKS
OPENING ACTS
1) Intro   2) Brian May / Roger Taylor / John Deacon Introduction   3) Metallica – Enter Sandman   4) Metallica – Sad But True   5) Metallica – Nothing Else Matters   6) Freddie Montage (Insert)   7) Extreme – Queen Medley   8) Freddie Montage (Insert)   9) Def Leppard & Brian May – Now I'm Here   10) Queen – I'm Going Slightly Mad video (Insert)   11) Bob Geldof – Too Late God   12) Guns 'n' Roses – Paradise City   13) Guns 'n' Roses – Knocking On Heavens Door   14) Elizabeth Taylor Speech
QUEEN-SET
1) Joe Elliot, Slash & Queen – Tie Your Mother Down   2) Roger Daltrey, Tony Iommi & Queen – I Want It All   3) Zucchero & Queen – Las Palabras De Amor   4) Gary Cherone, Tony Iommi & Queen – Hammer To Fall   5) James Hetfield, Tony Iommi & Queen – Stone Cold Crazy   6) Robert Plant & Queen – Crazy Little Thing Called Love   7) Brian May – Too Much Love Will Kill You   8) Paul Young & Queen – Radio Ga Ga   9) Seal & Queen – Who Wants To Live Forever   10) Lisa Stansfield & Queen – I Want To Break Free   11) David Bowie, Annie Lennox & Queen – Under Pressure   12) Ian Hunter, David Bowie, Mick Ronson & Queen – All The Young Dudes   13) David Bowie, Mick Ronson & Queen – Heroes   14) George Michael & Queen – Year Of '39   15) George Michael, Lisa Stansfield & Queen – These Are The Days Of Our Lives   16) George Michael, London Gospel Choir & Queen – Somebody To Love   17) Elton John, Axl Rose & Queen – Bohemian Rhapsody   18) Elton John, Tony Iommi & Queen – The Show Must Go On   19) Axl Rose & Queen – We Will Rock You   20) Liza Minelli & Ensemble – We Are The Champions
BONUSMATERIAL
1) Rehearsal Footage   2) Documentary   3) Photo Galleries   4) Facts
HARTMANN will release "The Best Is Yet To Come" on Sonic11/Avenue Of Allies on Sept. 20th!
Dear press & radio,
below you find the key information for the forthcoming Sonic11/ Avenue Of Allies releases from our management artist HARTMANN: The Best Is Yet To Come (Best Of) and Hartmann – Out In The Cold +1 (Re-Issue). Both albums will be released on September 20th.
The PR will be handled by us world-wide. Haulix links will be send out Friday, August 9th and promo CD's for the best of album will be shipped end of next week.
Oliver Hartmann will also be available for telephone and e-mail interviews during the next weeks and for face-to-face interviews and other promotional activities at these two live dates:
19.09. D-Aschaffenburg, ColosSaal (record release party with special guests)
03.11. D-Ludwigsburg, Rockfabrik (H.e.a.t. Festival)
Please e-mail us at least one week in advance to these events at This e-mail address is being protected from spambots. You need JavaScript enabled to view it and we'll set-up your slot then!
****
Band: Hartmann
Album: The Best Is Yet To Come
Out: 20th Sept., 2013
Label: Sonic11/Avenue Of Allies
PR: This e-mail address is being protected from spambots. You need JavaScript enabled to view it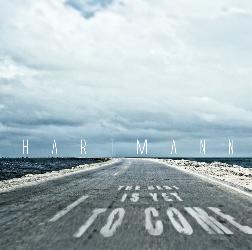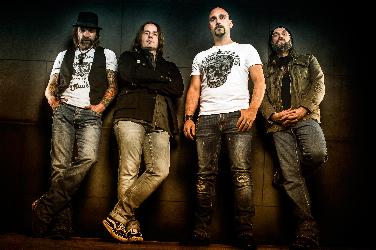 The history of HARTMANN began in summer 2004 when Oliver Hartmann recorded his first solo album. During this time he was already known as a highly respected singer on the international music scene since the late 90's due to four successful records with the power metal band At Vance, his participation in top sellers as Tobias Sammet's Avantasia and many other well known productions in the hard rock and metal scene. Co-produced and mixed by top producer Sascha Paeth at Gate Studios/Germany the debut album 'Out in the cold' was released in spring 2005 and reviewed as 'Album of the month' in a wide range of well known rock magazines all over the world. It was also elected by melodicrock.com as 'Song of the year' and 'Ballad of the year' with the songs 'What if I' and 'Into the light'. During the following months the band played their first single shows and festivals in Germany and luckily got the chance in summer 2006 to be touring over Europe for the first time as support for rock legend Toto. At the end of 2006 the four-piece went back to the studio to record the second album 'Home' with a slightly rougher and modernized band sound. Released in spring 2007 the album again received great feedback from the press.
This release was followed by two support tours for House Of Lords in early spring 2007 and for The Hooters in summer 2007. In autumn of the same year the band played two exclusive shows in the intimate atmosphere of the old German varieté theater 'Pegasus' in Bensheim/ Germany. Supported by the three amazing background singers Ina Morgan, Kolinda Brozovic and Tiffany Kirkland as special guests both shows were filmed and recorded for the live DVD & CD 'Handmade' which were released in spring 2008. It is outstanding material like real 'handmade' versions of the studio albums and previously unreleased tracks and a cover version of John Miles' 'Music'.
After Oliver's world-wide tour in summer 2008 as guitarist and singer for Tobias Sammet's Avantasia and several European shows with HARTMANN as special guest for Edguy in spring 2009, the third album '3' was released in late 2009 on the new founded and artist owned record label SONIC 11.
During the following two years the band played numerous shows and festivals and was asked to be special guest on tours of bands such as Mother's Finest, Uriah Heep and Y&T.
In mid of 2011 Oliver and the band started again to write songs for a new studio album of HARTMANN and a year later, right after Oliver had been touring with the successful live project 'Rock Meets Classic' (feat. Ian Gillan, Jimi Jamison, Steve Lukather, Chris Thompson and Robin Beck), the recordings for 'Balance' were completed. This fourth album, released by Avenue of Allies label in June 2012, was once again mixed by Sascha Paeth at Gate Studio and offered high-class melodic Rock music with a modern approach and international class.
In summer 2012 HARTMANN was again special guest on Toto's tour in Germany - the last concerts with the band for drummer and former member Dario Ciccioni who got married and decided to move to New York. After a few auditions Markus Kullmann (Voodoo Circle, Desperadoz, Glenn Hughes) joined the band as the new drummer in autumn to play his first gigs with HARTMANN on a double headliner tour in November and December 2012 with German hard rock act Jaded Heart. After Oliver's second tour with 'Rock meets Classic' in early spring 2013 featuring legends as Paul Rodgers, Bonnie Tyler and Hooters' vocalist Eric Bazilian plus his world tour with Avantasia during summer 2013 the band is already working on new songs for the next studio album of HARTMANN.
After seven years of HARTMANN and five albums the compilation 'The Best Is Yet To Come' is putting together the best and most popular tracks of the band's career. Other remarkable songs are the bonus tracks 'Brothers' (live – feat. Tobias Sammet) and the stunning cover of Tears for Fears' hit 'Shout' which now has been remixed again as a digital bonus track for this compilation. And of course it's just an intermediate result …because we're sure THE BEST IS YET TO COME…
The re-issue of "Out In The Cold" features the bonus track "Rescue In My Arms" which was previously only available on the Japanese pressing of this release.
www.oliverhartmann.com
Tracklist – The Best Is Yet to Come: 1) All My Life, 2) Alive Again, 3) Right Here Right Now, 4) Out In The Cold, 5) Crying, 6) After The Love Is Gone, 7) Like A River,  8) The Sun's Still Rising, 9) What If I, 10) Don't Give Up Your Dream, 11) Suddenly,  12) Save Me, 13) Coming Home To You, 14) Into The Light, 15) Brothers live (feat. Tobias Sammet & Sascha Paeth), (16) Music live, (17) Shout Remix
*track 17 is only available on the digital version of this release as bonus track
Produced by Oliver Hartmann
Mixed by Oliver Hartmann/Sascha Paeth and remastered by Miro Rodenberg at Gate Studio
HARTMANN 2013 are :
Oliver Hartmann – Vocals, Guitars, Mario Reck – Guitars, Armin Donderer - Bass, Markus Kullmann - Drums
Special Guests on this release: Tobias Sammet – Lead Vocals on 'Brothers live', Sascha Paeth – Guitars on 'Brothers live'
PORTNOY SHEEHAN MACALPINE SHERINIAN - DVD der Supergroup erscheint am 30.08.2013 bei Eagle Vision!
Liebe Medienpartner,
bei Eagle Vision/Edel erscheint am 30.08.2013 ein besonderes Highlight für alle Freunde des Progressive Metal auf 2-CD, DVD & Blu-ray: "Live In Tokyo" von der Supergroup PORTNOY SHEEHAN MACALPINE SHERINIAN, welche bei ihrer Tour in Japan letztes Jahr u.a. Material von DREAM THEATER, TALAS und LIQUID TENSION EXPERIMENT darboten.
Wir sind für die Print-PR in Deutschland und Österreich zuständig und bemustern ab Anfang kommender Woche hauptsächlich mit der DVD-Version dieses Produkts. Anfragen sind jederzeit willkommen!
PORTNOY SHEEHAN MACALPINE SHERINIAN
LIVE IN TOKYO
"Live In Tokyo" zeigt ein Konzert der Supergroup PSMS vom 14. November 2012 im Zepp Tokyo mit Schlagzeuger Mike Portnoy (Dream Theater, The Winery Dogs, Transatlantic), Bassist Billy Sheehan (Talas, Mr. Big, David Lee Roth), Gitarrist Tony MacAlpine & Keyboarder Derek Sherinian (Black Country Communion, Dream Theater, Billy Idol). Die 95minütige Show umfasst eine große Bandbreite an Instrumentalnummern aus den unterschiedlichen Karrieren und Kooperationen der einzelnen Gruppenmitglieder inklusive "Shy Boy" von Sheehans Band Talas, MacAlpines "The Stranger", Sherinians "Apocalypse 1470 B.C." und Dream Theaters "A Change Of Seasons: The Crimson Sunrise". Als Bonusmaterial gibt es Einblicke hinter die Kulissen. "Live in Tokyo" wird parallel auch als DVD (EREDV992) und Doppel-CD (ADMCD553) veröffentlicht.
TRACKS: 1) A Change Of Seasons: I. The Crimson Sunrise   2) Acid Rain   3) The Stranger   4) Stratus   5) Apocalypse 1470 B.C.   6) Tony MacAlpine Guitar Solo   7) Been Here Before   8) Birds Of Prey (Billy's Boogie) / Billy Sheehan Bass Solo   9) The Farandole   10) The Pump   11) Mike Portnoy Drum Intro   12) Nightmare City   13) Hell's Kitchen   14) Derek Sherinian Keyboard Solo   15) Lines In The Sand   16) Shy Boy
VÖ: 30. August 2013
Künstler: Portnoy Sheehan MacAlpine Sherinian
Titel: Live In Tokyo
Label/ Vertrieb: Eagle Vision/ Edel
Format: Blu-Ray-Musik
Katalognummer: ERBRD5199 (DVD: EREDV992; CD: ADMCD553)
Bildformat: 16:9
Sound-Formate: DTS-HD Master Audio, LPCM Stereo
(DVD: Sound Formats: DTS Surround Sound, Dolby Digital 5.1,
Dolby Digital Stereo)
Spielzeit: ca. 106 Minuten
Untertitel (nur Bonusmaterial): Englisch, Französisch, Spanisch
JESSE DAMON solo album to be released on Sept. 27th via AOR Heaven!
Dear press & radio,
below you find the announcement for AOR Heaven's September 27th solo release from SILENT RAGE's singer and guitar player JESSE DAMON. The album is called "Temptation In The Garden Of Eve" and will as usual be promoted through us all over Europe (except for the UK) via Haulix. Download links will be available at the end of next week.
Jesse Damon will be available for interviews as well!
---

Band: Jesse Damon
Album: Temptation In The Garden Of Eve
Out: Sept. 27th, 2013
Label: AOR Heaven
PR: This e-mail address is being protected from spambots. You need JavaScript enabled to view it (Europe, without UK)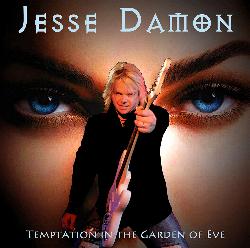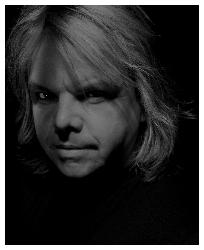 Southern California based rock musician Jesse Damon is rocking fans around the globe! The world renowned artist is a singer, songwriter, guitarist and is the front man for the popular melodic hard rock band Silent Rage. Silent Rage has released four critically acclaimed albums including the Simmons Records/ RCA Records release "Don't Touch Me There."
Jesse Damon's story starts back in the glory days of the eighties. With his band Silent Rage, he's best known for his extraordinary lead vocals and stellar guitar work on the MTV hit video "Rebel with a Cause." During this time in his career, he formed a lifelong friendship with Gene Simmons of Kiss, even co-writing the song "Thou Shalt Not" from the Kiss album "Revenge" for which Jesse was presented a gold album award. The strength of the album and video led to the band opening for Black Sabbath on their North American tour.

Vocals and songwriting are his main strengths, along with his hard rocking guitar performances. Jesse's first three solo albums are a mix of well crafted melodic rock songs and intense ballads.The musical pathway of Jesse Damon's life has been influenced by some of the biggest artists in rock music including Led Zeppelin, The Beatles, Foreigner, Y&T and Whitesnake, just to name a few.
Jesse returns in 2013 to deliver a brand new album called "Temptation in the Garden of Eve."  The CD will feature 11 brand new tracks laden with huge hooks and unforgettable choruses, all co-written by Jesse and acclaimed AOR melodic rocker Paul Sabu who also produced the album. The studio band features backing vocals by Paul Sabu, who also doubles as bass player on the release, along with musicians Eric Ragno on keyboards, and Pete Newdeck of Eden's Curse on drums and backing vocals. Jesse has once again delivered big on all the new songs, adding to the legacy of his works.
To this day, Jesse is still on fire for his music and has a large and ever growing fan base,  making "Temptation in The Garden of Eve" a highly anticipated release all around the world…
Tracklist: 01.Garden Of Eve 02.Black Widow 03.Save The World 04.I Need You Forever 05.Save Me 06.A Chance For Us 07.Let It Rock 08.Angel In The Starlight 09.Hold On 10.Little Angel 11.Wishing Well
Sound clips in advance:
JESSE DAMON - Black Widow (Edit)
JESSE DAMON - Garden Of Eve (Edit)
JESSE DAMON - I Need You Forever (Edit)
Line-up: Jesse Damon – Vocals, Guitars, Paul Sabu – Bass, Eric Ragno – Keyboards, Pete Newdeck - Drums