PROMOTION
JULIAN ANGEL'S BEAUTIFUL BEAST - Kick Down The Barricades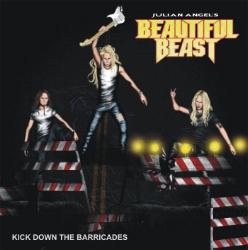 release: Julian Angel's Beautiful Beast - Kick Down The Barricades
label: Platinum Blonde
out: 24.01.2014
PR territory: world
PR contact: This e-mail address is being protected from spambots. You need JavaScript enabled to view it
Once again Julian Angel's Beautiful Beast has taken a ride on the time machine back to 1989. Their third album 'Kick Down The Barricades' sounds as old fashioned as any hair metal fan would expect it to be. Just the way they did on predecessors 'Adult Oriented Candy' (2011) and 'California Suntan' (2012) Beautiful Beast have refused to add any modern elements to their songs and thereby manifest their reputation of being Hair Metal traditionalists – or retards as other people may have it.
'Kick Down The Barricades' sounds rawer and edgier than the band's previous records and left room for spontaneity and improvisation even in an all so sterile studio environment. The album was recorded at Julian Angel's studio The Vegas Room and mastered by Rolf Munkes (Tony Martin Band, Empire, Razorback) at Empire Studios, Germany.
Two months prior to the official album release Beautiful Beast have published the music video for the album's opening track 'Bad Boys Never Dance' for which they could win legendary glam journalist Kelv Hellrazer to starr as the VJ.
The sound, the style, the same old stories – you have heard it all before and you will hear it again. Julian Angel and Beautiful Beast don't reinvent the wheel. They simply keep it turning when others have run out of gasoline.
Beautiful Beast mastermind Julian Angel is a German rock musician with, by now, five albums to his record as well as a German Rock Award nomination for 'Best Guitarist' in 2000. Julian has scored a #8 chart album in Austria as songwriter for rockabilly group The Monroes in 2013. He is also the sole producer of MusicBiz Madness, a music business conference for unsigned musicians, which regularly features renowned keynote speakers from the German music industry.
SUNS OF STONE - s/t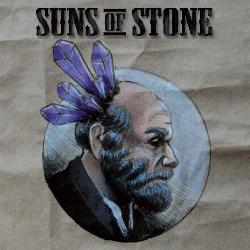 release: Suns Of Stone - s/t
out: 24.01.2013
label: Bad Reputation
PR territory: Germany & Austria
PR contact: This e-mail address is being protected from spambots. You need JavaScript enabled to view it
Blues inspired guitar riffs, powerful vocals and a heavy rhythm. Rock n' roll with a modern sound and throwback edge. Influenced by the rock giants of the 70's and groove rock from the new generation. Compared to bands such as: Lynyrd Skynyrd, The Black Crowes, Queens of the Stone Age, Led Zeppelin and Rival Sons.
Music has always been a subject of inspiration, the outlet for our sometimes suppressed creativity. Some have studied from as young as the age of three, while others have yearned for something they didn't know was music. Alan and Jimmy attended high school together; Jimmy and Alex grew up in the same neighbourhood. Not unlike most bands, this was not their first outfit. Jimmy and Alex had formed a band prior to Suns of Stone, but realized they didn't have a singer. In walks Alan. Upon his first audition, he chose to sing "Space Trucking" by Deep Purple. He stopped the band in their tracks. It was then they knew they had something. As most young bands do, they gradually fell apart over the years, but as time passed, there was a noticeable angst for music newfound among them. Jimmy, putting together a catalogue of music, decided to form a new band and recruited Alan and Alex. The band quickly began working on material and later found bassist Andrew to complete the lineup.
Starting off playing small bars in Ottawa in early 2012, the band quickly expanded to nearby cities and larger venues. Jimmy went to college at a recording studio and upon graduation was hired on part time. The band recorded their first EP by themselves and financed it completely independently. With great reaction they buckled down and recorded their first full length album over the second half of 2012. The album was recorded in Ottawa at Audio Valley Studios and was produced by both Steve Foley and Jimmy King. Suns of Stone's self-titled album captures the band in their essence, bringing both their hard rocking sound and southern/blues influences together.
Biding their time playing shows out of town and scraping together all the money they could; they got an opportunity in early 2013 to open for UK band The Zombies at the Sound Academy in Toronto. Suns of Stone delivered an outstanding performance, garnering the attention and admiration from the audience. Later that summer the band opened for emerging Canadian blues-rock act Head of the Herd in Ottawa following the release of their new album.
Suns of Stone look forward to a bright future and career touring and recording in the music scene. True to their attitude, they will remain the same guys they've always been. Down-to-earth rock n' rollers that can't wait to get on stage every opportunity they get. They are a bunch of hard working guys with full time jobs and bills to pay. They'll see you soon world. REAL soon.
BERGGREN KERSLAKE BAND - The Sun Has Gone Hazy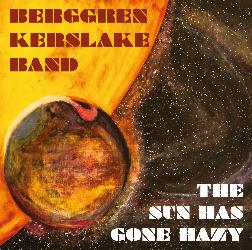 Album: Berggren Kerslake Band - The Sun Has Gone Hazy
Label: AOR Heaven
Out: 24.01.2014
PR territory: Europe (without UK)
PR contact: This e-mail address is being protected from spambots. You need JavaScript enabled to view it
Press download (pics, cover): www.metalheaven.net/press

Swedish singer, guitarist & keyboard player STEFAN BERGGREN (M3-Classic Whitesnake, The Company of Snakes, Razorback,  Snakes In Paradise & Revolution Road) met legendary UK drummer LEE KERSLAKE (OZZY, Uriah Heep) for the first time 2005 in Friedrichshafen in Southern Germany when Berggren performed with M3 and Kerslake with Uriah Heep. A couple of years later they ended up in Zürich (Switzerland) and did some more shows. This time together in the same band, but not under the flag BKB yet.
In 2011 Kerslake phoned Berggren up and asked if he could do to do an acoustic show with him in Helsinki (Finland). Both musicians at the time were looking for a new challenge and BERGGREN KERSLAKE BAND was born. Tomas Thorberg, a Snakes In Paradise/Michael Schenker/John Norum gunslinger, was asked to take over the bass guitar. Berggren also brought in another long time friend called Joakim Svalberg (Opeth,Yngwie Malmsteen) as guest who played some fantastic organ & Moog solos.
Drums, bass, some guitars and rough vocals were recorded live at Boo studio. The rest of the recordings took place at  Berggren's studios Stockholm. Lennart Östlund (ABBA, Led Zeppelin) handled the final mixes and mastering of the album at the PolarStudio except the song "Walk Tall" which was mixed by Berggren and mastered by Pete Lyman (Rival Sons)
PRETTY WILD - Pretty Wild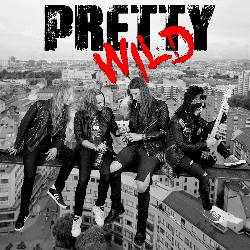 album: Pretty Wild - Pretty Wild
label: Dead End Exit Records
out: 10.01.2014
PR territory: world
PR contact: This e-mail address is being protected from spambots. You need JavaScript enabled to view it
Pretty Wild was founded in 2006 in Malmoe, the line-up at that time was Krizzy Fields, Kim Chevelle, Johnny Benson and Tim Pretty. The guys wanted to play 80′s metal and recorded a three song demo. Tim Petty later left the band and new frontman Ivan Höglund joined the band.
The guys did a lot of shows in both Europe and USA and shortly after released their first EP "All the way" on an American label. That didn't work out very well and they even renamed Johnny Benson in the booklet to Jimmy.
Now, the Swedes are releasing their second full-lenght album. Their debut album "All The Way" in 2008 went straight away up on the Swedish billboard list as no#1, sold out all copies and made a long tour with approximately 100 live shows worldwide. After a year in the studio and cooperation with the elite of the rock music industry, Pretty Wild are now offering the new album "Pretty Wild" with 14 new Hard Rock hits, a music video in the making and a brand new record label in their back: Dead End Exit Records.
The band continued touring and started to work on new material for a second album. In 2010 Krizzy Fields parted with the band and Axl Ludwig joined. Pretty Wild did another tour with Axl and then began the long road towards the next album.
Some setbacks along the way delayed the process but now the new album is ready and the guys are back stronger than ever with a 14 song album with big choruses and that arena rock feel we all love!
What defines Pretty Wild is their heavy melodic sound and well crafted songs. All with a great vibe that just makes you feel good. And combined with their energy and "IN YOUR FACE" attitude makes them undefeatable!
CULLOODEN - Silent Scream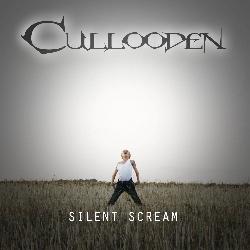 album: Cullooden - Silent Scream
label: Dead End Exit Records
release date: 10.01.2014

format: CD
PR territoriy: world
PR contact: This e-mail address is being protected from spambots. You need JavaScript enabled to view it
Very modern and fantastically melodic, Cullooden is here to blend a brilliant musical experience with a progressive flair built upon a strong foundation!
Indeed, their unique style and energy sprung from deep roots. Fredrik Joakimsson initially imagined Cullooden as a solo/duo project more than a decade ago after discussing the idea with bassist Micke Södergren, and started to lay the foundations on which the more technical, modern and more mature style of melodic metal they would soon build.
In their quest for greatness, Cullooden started off as a five man band a couple of years later. With the addition of Jonas Ekestubbe in 2005, the band took their first step towards becoming what they are today. Their search for constant improvement led them to different paths in 2009 before they could finish their debut album. As with all the good things in life, Cullooden and their album, Silent Scream, needed to organically come to maturity.
Sure enough, 2011 heralded the time when Silent Scream would finally be revisited now with Fredrik on vocals and rhythm guitars, Jonas on the lead guitars and Micke on the bass guitars, who's together with Fredrik the original member to include in this project from the very first beginning. Having found the perfect formula for their expectations and understanding of music, Cullooden completed the album at RoastingHouse in Malmö, Sweden with Anders "Theo" Theander and signed with the RoastingHouse Records brand, Dead End Exit by the A&R and producer Micko Twedberg.
Cullooden invite brilliant musicians to their live shows to meet their fans and constantly improve their style and synergy as the three like-minded musicians they are now.


PAVIC - Is War The Answer?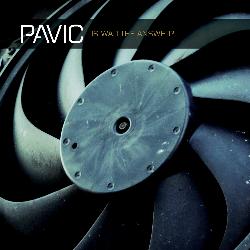 release: Pavic - Is War The Answer?
label: Anteo Records
release date: 24.01.2014
format: CD
PR territory: world
PR contact: This e-mail address is being protected from spambots. You need JavaScript enabled to view it
Founded by guitarist Marko Pavic, together with Aleks Ferrara on bass and Lorenzo Antonelli on keyboards, PAVIC released their debut record "Taste Some Liberty" in late 2005. The album, was distributed throughout Europe and achieved critical acclaim in their home country Italy as well as in Germany and various other European countries. The reviewers spoke in high terms of the artist's songwriting and Marko's skills to play the guitar in an exciting way awaking the listeners interest in the band's songs, while staying away from boring technical gimmickry.
The debut was enriched by the guest appearances of outstanding musicians such as Kee Marcello (Europe, guitar), Tony Franklin (Blue Murder, Whitesnake, bass), Vitalij Kuprij (Ring Of Fire, keyboards) and Daniel Flores (Mind's Eye, drums).
In 2008, PAVIC returned with "Unconditioned", the band's second release. The record was mixed by producer Tobias Lindell at Bohus Sound Studio, Sweden (Abba, Status Quo, Europe) and mastered by Dragan Tanaskovic (Evergrey, Meshuggah, In Flames, Göran Edman). Guitarist Kee Marcello was invited once again to play on the track "Just Go On". PAVIC explored new musical directions with this album as it offered a mix between Classic and Modern Rock and Metal.
When the band parted ways with vocalist Chris Catena in 2010, the search for a new singer led to a temporary break during which the band members got involved in different studio and live projects. Still the band continued to develop their sound further, moving into a more contemporary direction.
In late 2012 the line-up of PAVIC was eventually revived by the arrival of new lead singer Joe Calabro, the perfect fit for the songs the band was recently working on and Antonio Aronne on drums.
The fresh and modern sound of the brand new album "Is War The Answer?" required a different sonic approach, so the renowned American producer Rick Beato (Shinedown, Fozzy, Ingram Hill) was brought in to mix the songs. Rick's work on the ten tracks, which include a cover version of the Duran Duran hit single "Notorious", lived up to his reputation as a whiz behind the mixing desk. By bringing in writer and comic book author Roberto Recchioni (Dylan Dog) to write the story for the video of the song "In Your Eyes", the bands is underlining its professional way of working. The video is one of three professionally shot clips, that will be presented to the public in the coming months.
Meanwhile PAVIC, who have opened for acts such as Reb Beach (Whitesnake, Winger, Dokken) and John Corabi (Mötley Crüe) during the last year, are preparing a series of concerts for 2014 to introduce their latest effort "Is War The Answer?" to the audience.


BOYSVOICE - s/t
product: Boysvoice - s/t
label: Yesterrock/ Universal
release date: 10.01.2014
PR territory: world
PR contact: This e-mail address is being protected from spambots. You need JavaScript enabled to view it
BOYSVOICE are a German Hard Rock band of the late 80's/ early 90's who in total have released three successful rock albums: 'Boysvoice' (1990), 'Dirty Talks' (1993) and 'Serenity' (2005). Especially the self-titled debut album from 1990 (EMI/ Electrola) today is regarded as a classic in German Metal history. The four-piece from the South of Germany at the time has offered an up-to-date sound and also released two successful video clips for the songs 'Love Stealer' and 'City Of Your Dreams" which both received good airplay on MTV. The band unfortunately split up in the year of 1993 after the release of their second album 'Dirty Talks' and returned in 2005 with one more album titled 'Serenity' in 2005.
'Boysvoice' today is regarded as one of the commercially most successful albums from the early days of German Hard Rock and a rare collector's item. The album now will be re-released on YESTTERROCK in co-operation with Universal Music Germany and the band. The record also was remastered by singer/ guitar player Mani Gruber.