AOR Heaven's March 23rd, 2018 release will be the first solo album of former Michael Schenker Group and current Stargazery singer Jari Tiura. "Kings Of Lions" will be available on CD and digital.
The PR via Haulix will start on Wednesday! Jari also will be available for interviews.
Product: Jari Tiura – King Of Lions
Release date: 23.03.2018
Label: AOR Heaven
PR: Diese E-Mail-Adresse ist vor Spambots geschützt! Zur Anzeige muss JavaScript eingeschaltet sein!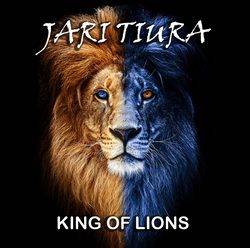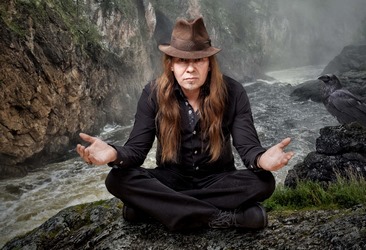 Jari Tiura, former Michael Schenker Group and current Stargazery and Century Lost singer, will release his debut solo album on 23rd March 2018. 'King Of Lions' is a bit different than his previous outputs. The solo debut album has a mark of AOR to it, but also offers genuine hard rock feeling at times.
Jari Tiura was born 1968 in Tampere, Finland. He began to sing around the age of 17 when he also formed his first real band Crommer. Two years later the band changed their name to Bourbon and started to play gigs in their hometown.
A big change in Jari Tiura's musical career happened in the end of the 90´s, when he joined Snakegod, a Finnish power metal band. With Snakegod he released an album called "Invitation" in 2001.
In 2004 Michael Schenker contacted Jari Tiura and asked him if he would like to fly over to London for an audition gig. Everything went well and Jari even recorded most of his lead vocals for the upcoming MSG release "Tales Of Rock N Roll" during his stay in London. The first MSG concert featuring Jari Tiura on vocals took place in 2006. The show was broadcasted live from Underground, Cologne and aired on the show "Rockpalast" on German TV.
Between 2006 and 2007 Jari toured with MSG in Europe, Asia, the USA and Japan, and played big festivals like Wacken Open Air and Sweden Rock to name a few.
After leaving MSG, the singer joined Finnish band Stargazery. With Stargazery, he so far has released two albums, "Eye On The Sky" (2011) and "Stars Aligned" (2015). He is also a member of a new group called Century Lost which is currently working on a debut album to be released in 2018.


A few years ago Jari Tiura and his good friend and producer Sami Ala-lahti hooked up and started to write music together for his first solo album. "King Of Lions" is a release that, from the beginning, was meant to sound different from anything he had done in the past. Sami Ala-lahti handled the production and also played rhythm guitars, sang backing vocals and did some programming.
This release also features Yrjö Ella on lead guitars, Jaan Wessman on bass and drums. On keyboards you will find Jussi Kulomaa, Jani Kemppinen and Mikko Kangasjärvi. Jari Tiura is the executive producer. "King Of Lions" was mixed by Antto Tuomainen and mastered by Esa Orjatsalo.
Soundclips in advance:
JARI TIURA - Away From All The Magic And Wonder (Edit)
JARI TIURA - Friends And Foes (Edit)
On the web:
www.facebook.com/jaritiuraofficial
Label: www.metalheaven.net