Swedish Hard Rock band FREE FROM SIN have extended their collaboration with PRIDE & JOY MUSIC and will release their second album entitled "II" on the German Metal label on July 20th, 2018!
The key information about this release is found below.
The album will be submitted to all contacts via Haulix on May 30th, 2018. Please make sure that you'll have followed the Haulix instructions for the one-off opt-in process until then as we'll be only able to send promo material from May 25th, 2018 to all media who officially will have had opted-in until then.
************
Product: Free From Sin – II
Release date: July 20th, 2018
Label: Pride & Joy Music
PR: Diese E-Mail-Adresse ist vor Spambots geschützt! Zur Anzeige muss JavaScript eingeschaltet sein!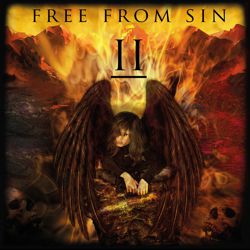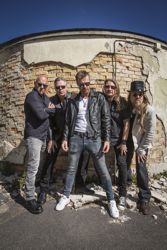 Free From Sin's self-titled debut album was released in mid 2015. After good sales, reviews and press feedback, the Swedish based group is now back with a vengeance and with a new record called "Free From Sin II"!
The band has added new band members to the line-up which resulted in a much darker & heavier sounding release in comparison to the first one. Free From Sin is again going back to basics, with a classical 5 piece line-up, with hammond organ, guitar, bass & drums together with aggressively vivid vocals and now is featuring Per Englund (ex-Blacksmith, vocals), Patrik Lämborg (guitars), Fredrik Strömberg (keyboards), Ulf Kronsell (bass) and Paul Ekdahl (drums).
There is a clear message and thought throughout the lyrics, this in combination with massive guitar riffs will for sure capture the listener's attention and mind...….cast the second stone!
With strong influences from Deep Purple, Judas Priest, Rainbow, Iron Maiden etc., Free From Sin is again merging these ingredients in riff- based songs together with a modern sound. "II" was again produced by Mankan Sedenberg with Free From Sin at Pama Studios, Sweden.
Line-up: Per Englund (vocals), Patrik Lämborg (guitars), Fredrik Strömberg (keyboards), Ulf Kronsell (bass), Paul Ekdahl (drums)
Web: www.freefromsin.net
Label: www.prideandjoy.de