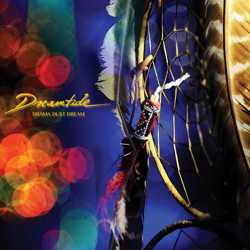 product: Dreamtide - Drama Dust Dream
release date: 22.07.2022
label: Pride & Joy Music
territory: world -JP, MEX, -South America
PR contact: Diese E-Mail-Adresse ist vor Spambots geschützt! Zur Anzeige muss JavaScript eingeschaltet sein!
Dreamtide is a German band formed in Hannover in 2000 by long time Fair Warning guitarist, songwriter and maid of all work Helge Engelke.
From 2000 to 2006 Dreamtide consisted of singer Olaf Senkbeil (ex Jacks Hammer and countless recordings from pop to German metal bands like Helloween and Blind Guardian), CC Behrens (original drummer of Fair Warning and Silent Circle), Torsten Luederwaldt (keys, known for studio and live work alike with Fair Warning and many more) and Ole Hempelmann (ex Thunderhead, currently Running Wild) on bass. This line-up recorded "Here Comes The Flood" in 2000/2001 and "Dreams For The Daring" in 2005. In 2007 bass responsibilities were shifted from Ole to Francis Buchholz (ex Scorpions). The same year saw the recordings for "Dream and Deliver" which was released in 2008.
Credited with "best album in a decade", "newcomer of the year", "songwriter of the year" "memorable and solid songs", "excellent crunchy, guitar playing, catchy choruses and vibrant production", "ueber records", "It won't get much better than this", " top notch" etc. the band obviously gained some appreciation from fans as well as critics.
The current line-up includes long time members Senkbeil, Luederwaldt and Engelke alongside newbies Lars Lehmann (known from works with UFO to Uli Roth, everything in between and beyond) plus drummer Horst Guntram Schlag (who somehow managed to lead a hidden life up to now).
"Drama Dust Dream", the fourth studio album, to be released on July 22nd, 2022 is a 12 track effort of nothing less than saving rock music's hide from programmed instruments, careless production, micro genres, quantised beats and oblivion.
Dreamtide's goal did not change over the years. Music committed to songs in a tradition of rock music which has its roots in the early seventies or late sixties.
The bands and records Helge was part of, among others Zeno and Fair Warning, helped shaping what became commonly known as "melodic rock" throughout the 80s and 90s. For a very short period of time that was an appropriate name, but it soon became a term often misused for cheesy, shallow, candy sweet crap and musical mischief. In contemporary politics you'd say: "We dissociate ourselves unambiguously from these actions." Or in less complicated words: Dreamtide are here to set things straight, you get the real McCoy, which in German is the real Jacob, curious what that will be in Japanese.