NEWS
HEAVEN & HELL - "Radio City Music Hall - Live!" erscheint am 31.01.2014 bei Eagle Vision/Edel!
Liebe Medienpartner,
bei Eagle Vision/ Edel kündigt sich Ende Januar bereits das erste Highlight des Jahres an: am 31.01.2014 erscheint die DVD/ Blu-ray "Radio City Music Hall – Live!" der Ausnahmeband HEAVEN & HELL, bei der die Formation um Ronnie James Dio, Tony Iommi, Geezer Butler und Vinny Appice gleich zahlreiche BLACK SABBATH-Klassiker aus der Dio-Ära wie "Mob Rules", "Children of The Sea" und "Heaven & Hell" in beeindruckender Weise darbot!
Wir bemustern mit diesem Produkt noch vor Weihnachten und erhalten beide Formate in den nächsten Tagen und nehmen Anfragen seitens der Print-Presse aus Deutschland und Österreich gerne vorab entgegen.
HEAVEN & HELL
RADIO CITY MUSIC HALL – LIVE!
"Radio City Music Hall – Live!" wurde am 30. März 2007 im gleichnamigen legendären New Yorker Club gefilmt. Es war das erste US-Konzert in der Besetzung Dio / Iommi / Butler / Appice seit mehr als 15 Jahren und Teil der 2007er Heaven & Hell-Welttournee. Aufgrund des riesigen Erfolges dieser Konzerte setzten Heaven & Hell anschließend ihre Aktivitäten fort, veröffentlichten ein neues Studioalbum und spielten weitere Konzerte. Darüber hinausgehende Pläne der Band wurden leider durch den viel zu frühen Tod von Ronnie James Dio vereitelt. Die in High Definition gefilmten Aufnahmen wurden über SPV als DVD nur in Europa veröffentlicht, jetzt wird das Konzert erstmals sowohl auf DVD als auch parallel dazu auf Blu-Ray inklusive spannendem Bonusmaterial (Road Movie / Hail The Gods Of Metal / Meet The Mob / Radio City / The Wisdom Of Dio) über Eagle Vision wiederveröffentlicht.
TRACKS: 1) E5150 / After All 2) Mob Rules  3) Children Of The Sea  4) Lady Evil  5) I  6) Sign Of The Southern Cross 7) Voodoo 8) The Devil Cried / Vinny Drum Solo  9) Computer God  10) Fallin Off The Edge Of the World  11) Shadow Of The Wind  12) Die Young   13) Heaven And Hell  14) Lonely Is The Word  15) Neon Knights
VÖ: 31.01.2014
Künstler: Heaven & Hell
Label/Vertrieb: Eagle Vision/Edel
Titel: Radio City Music Hall – Live!
Format: Musik-DVD + Blu-Ray
Katalognummer: 1098814E11 (Blu-Ray: 1050814E14)
DVD Format: NTSC Region 0
Bildformat: 16:9
Sound-Formate: DTS Surround Sound, Dolby Digital 5.1, Dolby Digital Stereo
(Blu-Ray: DTS-HD Master Audio, Dolby Digital 5.1, LPCM Stereo)
Spielzeit: ca. 159 Minuten
Untertitel (nur Interviews): Französisch, Deutsch, Spanisch
Holiday update from Rock vocalist CHANDLER MOGEL!
Happy Holidays! Chandler's new band KHAØS who have released the EP "Rising" last year to critical acclaim have just finished putting the final touches on their debut album which is slated to be released early next year.  In the meantime they are in the running to play Sweden Rock next summer!  But they need your help to make it!  Please click on the link below and scroll down the page to vote for KHAØS….and you can cast up to two votes per day from each computer or mobile device so please feel free to vote as much as you can!
http://www.swedenrock.com/index.cfm?pg=82
Additionally, Chandler has a special holiday surprise for you…..a new Christmas rock song/ video entitled "She Wants the D for Christmas"!  Chandler provided the vocals for this catchy new novelty song, which has been described as Motley Crue meets Sesame Street, and was written and produced by NITRAM STUDIOS in conjunction with Room 368 Productions.  A few laughs for the holiday season….and the "D" is not what you think…..so feel free to let your kids watch too!  Click below to watch the video and enjoy!
http://www.youtube.com/watch?v=CZ8dqgpv0qM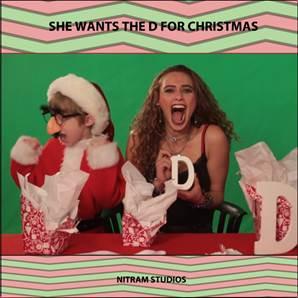 EAGLE VISION chart update!
This week's chart positions for EAGLE VISION in Germany at the official DVD charts are: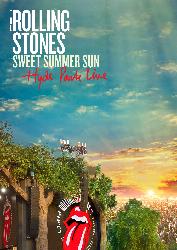 #03 The Rolling Stones - Sweet Summer Sun
#11 Bruce Springsteen - Springsteen And I
#13 Dream Theater - Live At Luna Park
#14 Deep Purple - Perfect Strangers Live
BERGGREN KERSLAKE BAND - "The Sun Has Gone Hazy" will be released on January 24th, 2014!
Dear press & radio,
please find below the press release for the upcoming AOR Heaven January 24th, 2014 release from BERGGREN KERSLAKE BAND (BKB) – The Sun Has Gone Hazy.
The video clip for the track "Walk Tall" can already be found at Youtube here: http://youtu.be/6FvC9Qaorck
As usual, we'll be in charge for the PR in Europe except for the UK where Mike Exley @ ME PR will take of this release.
This is a digital PR campaign and Haulix download links to press & radio will be send later this week.
---
Album: Berggren Kerslake Band (BKB) – The Sun Has Gone Hazy
Label: AOR Heaven
Out: 24.01.2014
PR: This e-mail address is being protected from spambots. You need JavaScript enabled to view it (Europe), This e-mail address is being protected from spambots. You need JavaScript enabled to view it (UK)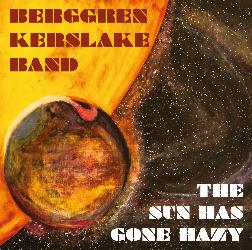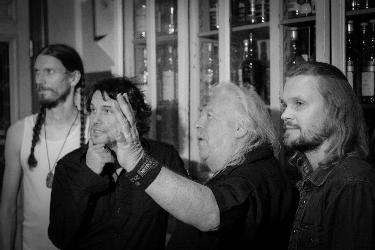 Swedish singer, guitarist & keyboard player STEFAN BERGGREN (M3-Classic Whitesnake, The Company of Snakes, Razorback,  Snakes In Paradise & Revolution Road) met legendary UK drummer LEE KERSLAKE (OZZY, Uriah Heep) for the first time 2005 in Friedrichshafen in Southern Germany when Berggren performed with M3 and Kerslake with Uriah Heep. A couple of years later they ended up in Zürich (Switzerland) and did some more shows. This time together in the same band, but not under the flag BKB yet.
In 2011 Kerslake phoned Berggren up and asked if he could do to do an acoustic show with him in Helsinki (Finland). Both musicians at the time were looking for a new challenge and BERGGREN KERSLAKE BAND was born. Tomas Thorberg, a Snakes In Paradise/Michael Schenker/John Norum gunslinger, was asked to take over the bass guitar. Berggren also brought in another long time friend called Joakim Svalberg (Opeth,Yngwie Malmsteen) as guest who played some fantastic organ & Moog solos.
Drums, bass, some guitars and rough vocals were recorded live at Boo studio. The rest of the recordings took place at  Berggren's studios Stockholm. Lennart Östlund (ABBA, Led Zeppelin) handled the final mixes and mastering of the album at the PolarStudio except the song "Walk Tall" which was mixed by Berggren and mastered by Pete Lyman (Rival Sons)
Tracklist: 1.Walk Tall 2.Super Sonic Dream 3.MY MY 4.The Sun Has Gone Hazy 5.Free 6.Fools Asleep 7.As Time Goes By 8. Rock´n´Roll Gangsta 9.Back On The Road Again 10.Born Again
Soundfiles in advance:
BKB - Super Sonic Dream (Edit)
BKB - Sun Has Gone Hazy (Edit)
One the web:
https://www.facebook.com/pages/BKB-Berggren-Kerslake-Band/172767819542504?fref=ts
CULLOODEN release "Silent Scream" via Dead End Exit Records on January 10th, 2014°!
Dear press & radio,
please find below the key information about DEAD END EXIT's next release from Swedish Prog Metal band CULLOODEN. Their debut album "Silent Scream" is scheduled for a release on January 10th, 2014.
The PR for this release will start during this week. Here comes a trailer with snippets for all songs from this fine album in advance: http://youtu.be/fPgOOVsgBWM
---
Band: Cullooden
Release: Silent Scream
Out: 10.01.2014
Label: Dead End Exit Records
Distributor: Sound Pollution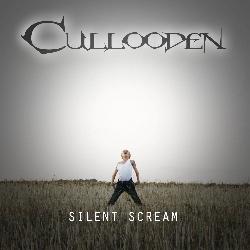 Very modern and fantastically melodic, Cullooden is here to blend a brilliant musical experience with a progressive flair built upon a strong foundation!
Indeed, their unique style and energy sprung from deep roots. Fredrik Joakimsson initially imagined Cullooden as a solo/duo project more than a decade ago after discussing the idea with bassist Micke Södergren, and started to lay the foundations on which the more technical, modern and more mature style of melodic metal they would soon build.
In their quest for greatness, Cullooden started off as a five man band a couple of years later. With the addition of Jonas Ekestubbe in 2005, the band took their first step towards becoming what they are today. Their search for constant improvement led them to different paths in 2009 before they could finish their debut album. As with all the good things in life, Cullooden and their album, Silent Scream, needed to organically come to maturity.
Sure enough, 2011 heralded the time when Silent Scream would finally be revisited now with Fredrik on vocals and rhythm guitars, Jonas on the lead guitars and Micke on the bass guitars, who's together with Fredrik the original member to include in this project from the very first beginning. Having found the perfect formula for their expectations and understanding of music, Cullooden completed the album at RoastingHouse in Malmö, Sweden with Anders "Theo" Theander and signed with the RoastingHouse Records brand, Dead End Exit by the A&R and producer Micko Twedberg.
Cullooden invite brilliant musicians to their live shows to meet their fans and constantly improve their style and synergy as the three like-minded musicians they are now.

CULLOODEN IS:
FREDRIK JOAKIMSSON : Lead Vocals / Rythm Guitars; JONAS EKESTUBBE : Lead Guitar; MICHAEL SÖDERGREN: Bass
ADDITIONAL MUSICIANS: DANIEL BEIJBOM : Drums; DAVID KASTLUND : Keyboards

www.facebook.com/cullooden
www.cullooden.com
www.facebook.com/deadendexit
www.deadendexit.com