NEWS
Italian rockers MARKONEE return with their new album "Club Of Broken Hearts" on June 14th, 2013!
Dear media partners,
below you find the key information about NEW VENTURE MUSIC's second June 14th, 2013 release: MARKONEE – Club Of Broken Hearts.
The PR for this release start during the next days. Guitar players Stefano Peresson and Carlo Bevilacqua will both be available for interviews to promote this record!
Release: MARKONEE – Club Of Broken Hearts
Out: June 14th, 2013
PR: This e-mail address is being protected from spambots. You need JavaScript enabled to view it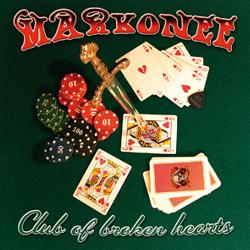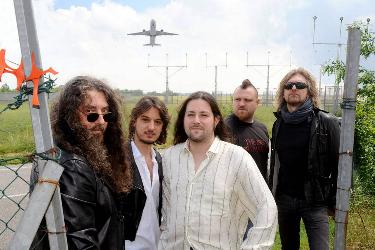 MARKONEE originate from the lively Rock scene of Bologna, Italy, where the band was founded by guitar player Stefano Peresson (ex-Danger Zone) back in 1999 together with guitar player Carlo Bevilacqua. Adapting their band name from the Italian radio pioneer Guglielmo Marconi the band's  sound carries on the Classic Hard Rock in the tradition of genre favorites such as Winger, Ratt, Warrant, Skid Row, Pink Cream 69, Firehouse and Gotthard.
So far the band has released two records, "The Spirit Of Radio" (2006), a concept album about the invention of the radio, and "See The Thunder" (2009), which was mixed and mastered by Beau Hill (Alice Cooper, Europe, Ratt, Winger). MARKONEE toured mainland Europe and the United Kingdom extensively in support of their second album, performing dozens of shows with the likes of Winger, Gotthard, White Lion, The Sweet, Molly Hatchet, Tyketto, Soul Doctor, Y&T, L.A. Guns and House Of Shakira.
"Club Of Broken Hearts", their brand new, third release, marks the recording debut of singer Alessio Trapella, who joined the band in 2011. For their latest effort the Italian five-piece recorded 12 original tunes and delivers their strongest set of songs up to today.
This time the album was mixed & mastered by Roberto Priori (Danger Zone, Wheels Of Fire), "Club Of Broken Hearts" also features a guest performance by Michele Luppi (Los Angeles, Secret Sphere, ex-Vision Divine). The album sees the band rocking a little harder than on their previous record, offering driving guitars, majestic vocals and a driving big time groove. Highlights include the rock anthem "I Say No", the catchy title track, the cleverly arranged "Shaken & Stirred" and the musical tribute to their hometown, "Rock City".
MARKONEE are :
Alessio Trapella - Vocals
Stefano Peresson – Lead, Rhythm & Acoustic Guitars, Keyboards
Carlo Bevilacqua - Guitars
Luigi "JJ" Frati - Bass
Ivano Zanotti - Drums
Special Guests :
Michele Luppi – Piano on "Never Ever Loved Me"
Germano Giusti - Horn solo on "Never Ever Loved Me"
Alessandro Cosentino – Violins on "Never Ever Loved Me"
Produced by SonicRobots
in association with Oderso Rubini & Roberto Priori
Mixed & mastered by Roberto Priori
www.markonee.com
www.new-venture-music.com (soon to come)
Spanish Melodic Rock band INDICCO will release "Karmalion" on June 14th, 2013!
Dear press & radio,
below you find the key information about the first release available from new company NEW VENTURE MUSIC: INDICCO – "Karmalion" (out: June 14th, 2013).
INDICCO is a new blistering Melodic Rock/ AOR band from Spain founded by singer Indigo Balboa and guitar player Paco Cerezo (ex 91 Suite). This album also features performances and songwriting contributions by the great Melodic Rock/ AOR musicians Jimi Jamison, Mark Spiro and Tim Pierce.
NEW VENTURE MUSIC is a new cooperation between the AVENUE OF ALLIES label and GERMUSICA PR and will be distributed, promoted and marketed in a similar way as all label releases.
The PR for the INDICCO album will start during the next days. Indigo Balboa will also be available for interviews in English and Spanish language. Please contact This e-mail address is being protected from spambots. You need JavaScript enabled to view it with your promo requests!
---
Release: INDICCO – Karmalion
Out: June 14th, 2013
PR: This e-mail address is being protected from spambots. You need JavaScript enabled to view it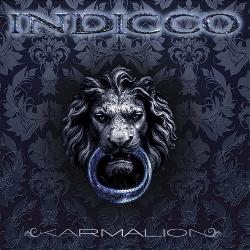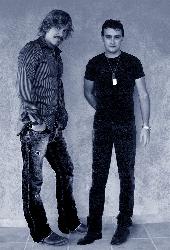 When Indigo Balboa and Paco Cerezo started to work together in 2008 they felt that their musical talents are a perfect match. At the time the Spanish duo started to compose songs together and founded the band INDICCO, Indigo Balboa had just returned from California where he was working on his second solo album with the well known musician/song writer/producer Mark Spiro and Paco Cerezo had just left the internationally renowned Spanish Melodic Rock band 91 Suite of which he was the co-founder and guitar player.
Three years in the making, "Karmalion" marks INDICCO's debut album, a pure Melodic Rock affair of international quality, combining fresh new ideas with the classic AOR trademarks of the bands that inspired INDICCO's sound, like Survivor, Giant, John Waite, Toto and Bad English.
"Karmalion" unites the Spanish Melodic Rock elite with three iconic AOR heavyweights, underlining the high musical standard the band is aiming for :
Jimi Jamison (Survivor), one of the best vocalists of the AOR genre, is sharing lead vocals with Indigo Balboa on three tracks, did backing vocals and co-wrote a song as well.
Mark Spiro (Bad English, Giant, John Waite, Mr. Big) co-wrote and recorded vocals for three songs of the album. He also played piano and keyboards and took care of parts of the production at his studio in Carlsbad, California.
Tim Pierce (Rick Springfield, John Waite, Eric Martin), one of the most in demand session guitar players on the globe is featured on additional guitars.
The album was produced by Indigo Balboa, Paco Cerezo and Mark Spiro and the band INDICCO is completed by Antonio Muñoz (ex-91 Suite) on bass, Lean Martinez (ex-91 Suite) on drums and Angel Valdegrama on keys.
In their home country where they toured with Jimi Jamison and several other international acts the band already won praise for their powerful live sound.
This year INDICCO will be on tour again to promote their album "Karmalion", on some dates they will be sharing the stage with Jimi Jamison.
www.new-venture-music.com (soon to come)
DOOBIE BROTHERS - "Live At Wolf Trap" erscheint am 31.05.2013 bei Eagle Vision/Edel!
Liebe Medienpartner,
bei Eagle Vision/ Edel erscheint am 31.05.2013 mit "Live At Wolftrap" die neue DVD/ Blu-ray der DOOBIE BROTHERS. DVDs und Blu-rays sind nun vorhanden und werden ab heute bemustert.
Wir nehmen gerne Anfragen seitens der Printpresse aus Deutschland & Österreich entgegen!
---
THE DOOBIE BROTHERS
LIVE AT WOLF TRAP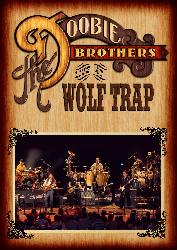 Auf "Live At Wolf Trap" haben die Doobie Brothers ihre Show vom 25. Juli 2004 im Wolf Trap Nationalpark in Virginia in HD-Qualität eingefangen und präsentieren eine packende Mischung aus Klassikern wie "Rockin' Down The Highway", "Takin' It To The Streets", "Listen To The Music", "Long Train Runnin'", "Nobody", "China Grove" oder auch "Black Water" sowie einige seltener gespielte Nummern aus dem umfangreichen Repertoire ihrer Karriere. Gleichzeitig sind dies die letzten Aufnahmen der Band mit ihrem langjährigen Schlagzeuger Keith Knudsen, der leider im Februar 2005 an Krebs starb. Ursprünglich war das Konzert im Herbst 2004 veröffentlicht worden, jetzt erscheint es erstmals auf Blu-Ray und wird auch als DVD (EREDV964) und CD (EAGCD500) neu aufgelegt. Das Bonusmaterial umfasst die drei Live-Tracks "Dangerous", "Takin' It To The Streets" und "Without You" plus einen Backstage-Pass und weitere Überraschungen.
TRACKS (Blu-Ray & DVD; CD mit gekürztem Tracklisting)
1) Rockin' Down The Highway   2) Jesus Is Just Alright   3) Dangerous   4) Another Park, Another Sunday   5) People Gotta Love Again   6) Spirit   7) Steamer Lane (instrumental)  8) South City Midnight Lady   9) Snake Man   10) Nobody   11) Five Corners   12) Rainy Day Crossroad Blues   13) Clear As The Driven Snow   14) Neal's Fandango   15) Takin' It To the Streets   16) Don't Start Me Talkin'   17) Take Me In Your Arms   18) Little Bitty Pretty One   19) Black Water   20) Long Train Runnin'   21) China Grove   22) Without You   23) Listen To the Music
VÖ: 31. Mai 2013
Künstler: The Doobie Brothers
Titel: Live At Wolf Trap
Label/Vertrieb: Eagle Vision/ Edel
Format: Blu-Ray-Musik
Katalognummer: 1051797EBD (DVD: 1099647ERD; CD: 1015002EAG)
Bildformat: 16:9
Sound-Formate: DTS-HD Master Audio, LPCM Stereo
(DVD: DTS Surround Sound, Dolby Digital 5.1, Dolby Digital Stereo)
Spielzeit: ca. 166 Minuten
Untertitel: Englisch, Französisch, Spanisch
FRANK ZAPPA - "A Token Of His Extreme" erscheint am 31.05.2013 über Eagle Vision/Edel!
Liebe Medienpartner,
wie bereits vorab angekündigt, erscheint bei Eagle Vision/Edel am 31.05.2013 die neue DVD von FRANK ZAPPA. Weitere Details zum Produkt finden Sie weiter unten.
Wir sind zuständig für Printpresse aus Deutschland und Österreich. Bereits bei uns angefragte Muster, sind heute versandt worden. Wir nehmen gerne noch weitere Promobestellungen entgegen!
FRANK ZAPPA
A TOKEN OF HIS EXTREME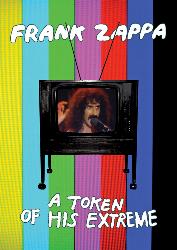 Eagle Rock Entertainment und die Familie von Frank Zappa freuen sich, die erste offizielle Veröffentlichung von "A Token Of His Extreme" bekanntgeben zu können. Es handelt sich um jenes Originalprogramm, das Frank Zappa in den frühen Siebzigern fürs Fernsehen hergestellt hat.
Aufgenommen wurde "A Token Of His Extreme" am 27. August 1974 im KCET in Hollywood, es zeigt Frank Zappa mit fünf unglaublich talentierten Bandmitgliedern und einer ganz außergewöhnlichen Live-Show. Die Besetzung bestand aus:
Frank Zappa – Gitarre, Percussion, Gesang; George Duke – Keyboards, Finger-Cymbals, Tambourine, Gesang; Napoleon Murphy Brock – Saxophon, Gesang; Ruth Underwood – Percussion; Tom Fowler – Bass; Chester Thompson – Schlagzeug.
Das Programm, das von Zappa für "Honker Home Video" eigenhändig geschnitten, sorgfältig seziert und produziert wurde, umfasst folgende Klassiker: The Dog Breath Variations / Uncle Meat, Montana, Earl Of Duke (George Duke), Florentine Pogen, Stink-Foot, Pygmy Twylyte, Room Service, Inca Roads, Oh No, Son Of Orange County, More Trouble Every Day, A Token Of My Extreme.
Die Stereomixe wurden 1974 von Frank Zappa und Kerry McNabb in den "Paramount Studios" produziert, gemastert hat das Material Bob Ludwig 2009 im "Gateway Mastering Studio".
Frank Zappa während der Mike Douglas Show im Jahr 1976: "Dieses alles wurde mit meinem eigenen Geld und meiner eigenen Zeit zusammengestellt und dem Fernsehen sowie mehreren Geldgebern angeboten, von der amerikanischen Fernsehindustrie jedoch beharrlich abgelehnt. In Frankreich und der Schweiz dagegen wurde es mit großem Erfolg und zur besten Fernsehzeit gezeigt. Es gehört vermutlich zu den stärksten Videoarbeiten, die je von Menschenhand erschaffen wurden, und es stammt allein von mir. Die Animationen, die man zu sehen bekommt, wurden von einem Typen namens Bruce Bickford kreiert. Ich hoffe, dass er sich die Show anschaut, denn es ist vermutlich das erste Mal, dass viele Amerikaner die Chance bekommen, dies zu sehen."
Da "Token" nie kommerziell verwertet wurde, gehört es zu den meistgesuchten Programmen von Frank Zappa.
TRACKS: 1/2)  The Dog Breath Variations / Uncle Meat   3)  Montana   4)  Earl Of Duke (George Duke)   5)  Florentine Pogen   6)  Stink-Foot   7)  Pygmy Twylyte   8)  Room Service   9)  Inca Roads   10/11)  Oh No/ Son Of Orange County   12)  More Trouble Every Day   13) A Token Of My Extreme
VÖ: 31. Mai 2013
Künstler: Frank Zappa
Titel: A Token Of His Extreme
Label/ Vertrieb: Eagle Vision/ Edel
Format: Musik-DVD
Katalognummer: EREDV976
DVD Format: NTSC Region 0
Bildformat: 4:3
Sound-Formate: PCM Stereo
Spielzeit: ca. 90 Minuten
Untertitel: keine
BONFIRE - "Live In Wacken" to be released on May 31st 2013 via LZ Records/ Sony!
Dear press & radio,
the new BONFIRE live album "Live In Wacken" will be released on LZ Records/ Sony on CD and LP on May31st, 2013. Details about this product can be found below.
We're in charge for the PR of this release and will send out promotional download links via Haulix later today. The band will be available for interviews as well. Please get in touch with us for your requests!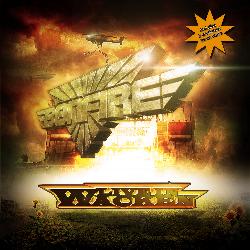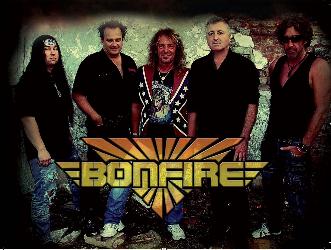 Out: 31.05.2013
Label/ Distributor: LZ Records/ Sony
Format: CD, LP
PR: This e-mail address is being protected from spambots. You need JavaScript enabled to view it
Style: Hard Rock
Sometimes you just need a little bit of luck. Because of a funny coincidence the long lost original recordings from BONFIRE's appearance at the Wacken Open Air have been discovered. This almost historical piece of music has been sonically updated and will now be released officially.
The German rock legend is releasing the album as a teaser before it's new studio record ‐ planned for the end of the year. Of course, there have been some BONFIRE‐live records in the past, but on "Live In Wacken" you can really find different versions of the band's anthems like "SDI", "Champion" or "Ready 4 Reaction" as well as the song "Wake Up". An anthem the band hasn't performed live for quite a long time.
Besides that "Live In Wacken" offers exclusive bonus tracks. Live versions of the songs "Bells Of Freedom", "Let Me Be Your Water" and "Black Night" from the acclaimed rock opera "The Räuber" (previously unreleased on CD), the exclusive studio track "Thank You" and an exciting new version of the ballad "Hold Me Now" from the last BONFIRE‐studio album "Branded".
"Live In Wacken" has been mastered by Maor Appelbaum (Yngwie Malmsteen, Rob Halford, Queensryche) and will be released on the 31st of May 2013 on LZ Records/Sony Music.
Track list: 1. Intro/Wake Up (Live), 2. Never Mind (Live), 3. Sweet Obsession (Live), 4. In Zaire (Live), 5. The Stroke (Live), 6. Sword And Stone (Live), 7. SDI (Live), 8. Drum Solo (Live), 9. American Nights (Live), 10. Ready 4 Reaction (Live), 11. Obsessive Prelude (Live), 12. Champion (Live), 13. The Räuber/Bells Of Freedom (Live), 14. Let Me Be Your Water (Live), 15. Black Night (Live), 16. Thank You (Previously Unreleased), 17. Hold Me Now (Extended Mix 2013)
Bonfire are:
Claus Lessmann – vocals, guitar; Hans Ziller – lead guitars; Chris Limburg – rhythm guitars; Uwe Köhler – bass; Harry Reischmann – drums
(Rhythm guitars (tracks 1‐7, 9, 10, 12): Chris Lausmann; Drums (tracks 1‐10, 12‐16): Jürgen Wiehler)
The Live Tracks recorded @ Wacken (1‐11) @ Ingolstadt (12‐14)
Mixed by Hans Ziller for LZ Records (tracks 1‐12)
Mastered by Maor Appelbaum Mastering, California/USA, www.maorappelbaum.com
Produced by Lessmann/Ziller for LZ Records
Internet:
www.bonfire.de
www.facebook.com/BONFIREofficial
www.youtube.com/user/Bonfireofficial
www.youtube.com/user/Oberloewe
www.twitter.com/BonfireBand
www.reverbnation.com/hansziller
BONFIRE – Live 2013 (more to come):
18.05.2013 CZ-Dobrany – 24 Hours Offroad Maraton
07.06.2013 AT-Telfs – Rathaussaal (with Skid Row, The Quireboys)
30.06.2013 UK-Nottingham – Rock City (with Snakecharmer)
12.07.2013 D-Ingolstadt, Stadtfest
10.08.2013 D-Berlin – Expocenter Airport (with Die Apokalyptischen Reiter, Firewind)
24.08.2013 CZ-Mnichovice/Praha – Rockování
27.09.2013 FL-Triesen – Triesner Saal (with Pretty Maids)