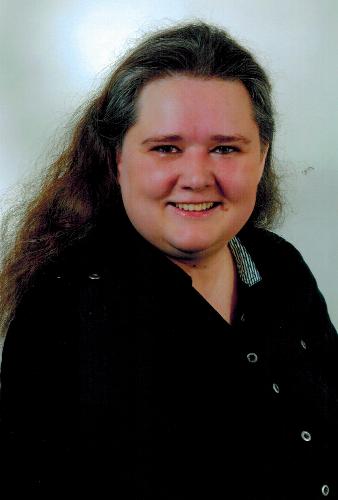 These days the always changing and sometimes crowded market requires a high amount of flexibility, individual product planning, fast communication and quick, spontaneousinteractions which finally will help to guarantee your product the proper presentation to the public you're looking for. There isn't any standard recipe around to create THE perfect promotional campaign of today!
Our aim is to offer the best possible custom-made service with a focus on the needs of all products, labels and the market in conjunction with each others. Promotion and marketing campaigns are based on personalized product plans. Therefore, you won't find any standard price lists for our services on this website.
Being different will make the difference in the end!
Musically, GerMusica mainly concentrates on the rock & metal genres - on everything from AOR music through Rock over Hard Rock up to Death Metal.
Besides the promotional activities on CD's, DVD's, downloads, vinyl releases and CD-Singles, the company offers the scheduling and realization of various other solutions for both labels and bands including management, label representation, marketing & consulting.
Founded on June 1st, 2002 GerMusica PR by owner Birgitt Schwanke quickly has succeeded to establish a great working relationshipwith some renowned labels and distributors of today.
---
During the past years, we've handled press campaigns for releases from the following bands amongst others:
Alice Cooper, Bachman & Turner, Bad Company, Barclay James Harvest, Jimmy Barnes, Black Label Society, Jeff Beck, The B-52's, Bonfire, Cactus, Candlemass, Chickenfoot, Phil Collins, Christopher Cross, Sheryl Crow, Dare, Deep Purple, Dio, The Doors, Dream Theater, Caro Emerald, Fate, FM, Willy DeVille, Driver, Duran Duran, Peter Frampton, Herman Frank, Frontline, Peter Gabriel, Rory Gallagher, Garbage, Ian Gillan, Godsmack, Herbert Grönemeyer, Jeff Healey Band, Heart, Heaven & Hell, Hellacopters, Glenn Hughes, Elton John, Impellitteri, INXS, Kasabian, Lady Antebellum, Last Autumn's Dream, Lionville, Matt Bianco, Duff McKagan's Loaded, Paul McCartney, Freddie Mercury, Pat Metheny, Gary Moore, Alanis Morissette, Ted Nugent, Ozzy Osbourne, Pavlov's Dog, Phenomena, Pink Floyd, Placebo, Portnoy Sheehan MacAlpine Sherinian, Queen, Rainbow, Dan Reed, REO Speedwagon, Riot, Paul Rodgers, Rush, Primal Scream, The Rolling Stones, Santana, Simply Red, Slash, Bruce Springsteen, Stage Dolls, Staind, Status Quo, Stone Temple Pilots, Styx, Talking Heads, Testament, The Doors, Thunder, Toto, Trouble, Twisted Sister, Joe Lynn Turner, Tina Turner, Usher, Velvet Revolver, Vengeance, Voices Of Rock, Ronnie Wood, Yes, ZZ Top and many more
Press Promotion/ Labels & Distributors:
7Hard, A2 Records, Anteo Records, AOR Heaven, Avenue Of Allies, Bad Reputation, CIC, DCA Recordings, Dead End Exit Records, Eagle Rock, Edel Records, Escape Music, Escapi Music, Fastlane Records, FC Metal, Generation Records, Lion Music, Metal Axe, Metal Heaven, NL Distribution, Point Music, Prime Entertainment, Rivel Records, RMB, Roastinghouse Music, Rockville Music, Sony Music, Soulfood Music, Sound Pollution, Swedmetal, Twilight, Ulterium Records, Verycords, Woodcut Records, Yesterrock, Zyx Music and more
Band & Artist Management:
Altaria, BoysVoice, Hartmann, Tommy Heart, Hemesath, Chris Lyne, Keith Slack, Lichtgestalt, Midnite Club, Misery Inc., Mother Road, Sandalinas, Soul Doctor, The Shadowland, Voodoo Vegas