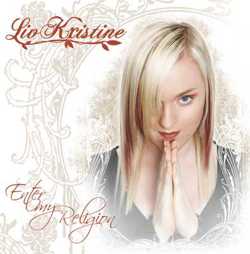 product: Live Kristine - Enter My Religion
release date: 19.08.2022
label: Allegro Talent Media
PR territory: Europe
PR contact: Diese E-Mail-Adresse ist vor Spambots geschützt! Zur Anzeige muss JavaScript eingeschaltet sein!
ALLEGRO TALENT MEDIA/ PLASTIC HEAD/ ZYX MUSIC will release Liv Kristine's "Enter My Religion" first time as a vinyl with an extra single, cassette with two bonus tracks and as a double CD with unreleased tracks and demo recordings on August 19th, 2022!
Remastered by Andy Classen at Stage One Studio, this release will be available as Limited Double DigiPak (500 copies), Limited LP (300 copies, in two colours (gold & white) and Heavy Weight Vinyl 180g, Limited Tape 100 in Gold (100 copies).
In 2021 LIV KRISTINE's EP "Have Courage Dear Heart" was released and now we present the re-release "Enter My Religion" of the charismatic and nature-loving Norwegian. The album will be released for the first time as a vinyl with an extra single, as a cassette with two bonus tracks and as a double CD with unreleased tracks and demo recordings.
The album was remastered at ANDY CLASSEN's Stage One Studio. Not only the sound has been refined; also the cover and the photos, which were taken during a special photo session in the studio of KAI R JOACHIM from that time. The photo material shows a special depth and authenticity of the experienced artist, moreover, she hows herself in a very personal light - sometimes delicate and up close, or completely different - as a woman - absolutely self-confident in the whole large cosmos.
The songs were also adorned with universal influences. Sitar sounds introduce the title track, which comfortably gets under your skin with its insinuating melody arcs and LIV KRISTINE's delicate voice. The opener "Over the Moon" (PETER TÄGTGREN) hints at powerful metal, but then develops into a driving pop song. "Fake a Smile" is an airy ballad, with LIV KRISTINE's voice charmingly taking center stage and setting the tone for most of the songs on the album. The title track "Enter my Religion" is a mid-tempo anthem with a wise appeal to your inner self, your self-esteem, happiness and creativity. The pace continues with "All the Time in the World". Straighter and more guitar-driven is "My Revelation". Pleasing harmonies are in the foreground in the warm and soothing composition "Coming Home".
'Streets of Philadelphia' - BRUCE SPRINGSTEEN's theme song to the Oscar-winning movie was interpreted as a tribute. The arrangements being technically based on the original, LIV KRISTINE adds new and softer accents to the track. "You Take Me Higher" is extraordinarily different and more dance-oriented, with a subtle drum'n'bass overlay.
With "Trapped in Your Labyrinth" and "Fake a Smile" LIV KRISTINE spoils her listeners with profoundly sensual ballads and rock songs. The fairy-like singing, accentuated by piano sounds, envelops music lovers in a web of security, melancholy and longing.
"Enter My Religion" convinces as a spicy and varied album. The blond Norwegian succeeds in creating a fine album with romantic touches, which never slips into kitsch. Simply authentic, profoundly philosophical, surprising and absolutely LIV KRISTINE - luminous and enlightening.
Track list:
LP, Tape, CD:
1 Over the Moon, 2 Fake a Smile, 3 All the Time in the World, 4 My Revelation, 5 Coming Home, 6 Trapped in your Labyrinth, 7 Blue Emptiness, 8 You Are the Night, 9 Enter my Religion, 10 Streets of Philadelphia, 11 You Take Me Higher, 12 For a Moment
Demotracks CD: 1 Over the Moon, 2 Trapped in your Labyrinth, 3 You Are the Night, 4 Streets of Philadelphia, 5 You Take Me Higher, 6 Stjernenacht (unreleased), 7 Woman in Me, 8 One Thought Closer (unreleased)
Demotracks Tape: 1. Enter my Religion, 2. For a Moment
Bonus single Vinyl: 1. Trapped in your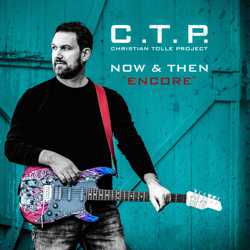 product: C.T.P. - Now & Then "Encores"
release date: 29.07.2022
label: ChrisTones Music
PR territory: Europe
PR contact: Diese E-Mail-Adresse ist vor Spambots geschützt! Zur Anzeige muss JavaScript eingeschaltet sein!
Born 1970 in Leverkusen, Germany, Christian Tolle was raised in a family where music had, and still has, its place. With a father who is an enthusiastic singer and a grandmother who played great piano, he discovered music quite early. At the age of 12, he got a guitar and took classical lessons. Soon after that, he got a Stratocaster copy and rocked the neighborhood with power chords and Heavy Rock. His first definitive statement was in 1987, when he released a song on a compilation of the German musician magazine "Musiker" at the age of 17. Many wonderful band efforts followed. He played with the Cologne-based bands Underdog and Black Rose. Also Christian started freelancing for WDR radio and the largest German musician magazine FACHBLATT. Inspired by Los Angeles big players, with whom he became acquainted during his time as a music-journalist, he decided to start his own project with the friends and musicians he had met and played with over the years.
In the years 2000 and 2005, the first two longplayers, Better Than Dreams and The Real Thing, were released and an illustrious crowd of international guests, such as Steve Lukather of Toto or Doug Aldrich make their appearance on the studio recordings. The Christian Tolle Project received excellent reactions from the audience and the press.
On the second release The Real Thing, the Dutch frontman and vocalist John "Jaycee" Cuijpers was significantly responsible for the lead vocals. As a result, Christian and John established a very creative chemistry. Christian and John merged their talents into the Dutch band of John Cuijpers, COOPER INC. Christian toured and played through Germany, the Netherlands and Belgium as well as COOPER INC. being the support act for the California super group TOTO for three years in a row on their German summer dates. COOPER INC. released their debut-longplayer Pulling The Trigger by COOPER INC. produced by Michael Voss in 2009.
2012 was the year of C.T.P. again: The third release The Higher They Climb got released on Fastball Music in March 2012. Christian and Michael Voss co-produced 12 tracks between summer and winter 2011. The result is nothing short of stunning meldodic rock. Performed with an incredible amount of energy the album contains a powerful mixture of hard hitting Heavy Rock tracks and catchy hooklines, great guitar work and some of the best voices in the genre: David Reece (Ex-Accept, Bangalore Choir), Leon Goewie (Vengeance), Paul Shortino (King Kobra, Ex-Quiet Riot, Rough Cutt) and Michael Voss (Michael Schenker, Casanova, Mad Max). Christian also invited a few of his friends to join as guests: L.A. guitar wizard Michael Landau, Ben Granfelt (BGB, Ex-Wishbone Ash), Andy Susemihl and Morris Adriaens perform a guitar solo on one track each and give the record a special flavour.
The fourth C.T.P. Release Now & Then from 2016 is a special one: Christian revisited some of his best tunes from the past and re-recorded them, added a bunch of great new tracks and wrapped everything in a very organic production. A wide variety of classic rock tunes, from hard pushing uptempo tracks to catchy AOR anthems. Christian is joined by John Parr, Philip Bardowell, Rick Riso, David Reece, Michael Voss, John Cuijpers, who deliver the vocal goods. Drummer Raymond Herveille sets the beat, Chuck Wright, Lauren Scheff and Christian himself rock on bass. Add Steve Lukather, Michael Landau, Tim Pierce and Doug Aldrich guesting as guitar players and the menu is set.
The 5th record came out in 2018. Over a period of 10 month 10 rockers had been recorded, reaching from the uplifting opener and title track Point Blank to the driving grooves on Too Late or the hook-ladden bangers Black Friday or Borderland as well as two covers: the legendary Since You've Been Gone and Classic Rock treasure Lonely Is The Night by Billy Squier. The production pounds with punch and transparency, so that Point Blank has become a real listening pleasure. The cast contains of David Reece (Ex Accept, Ex-Bonfire, Sainted Sinners, Bangalore Choir) and John Cuijpers (Cooper Inc., Praying Mantis, Ayreon) on vocals and Morris Adriaens on keyboards and backing vocals. Mathias Dieth (ex-UDO, Gravestone) and Doug Aldrich (Dio, ex-Whitesnake, The Dead Daisies) refine the album as guests with extraordinary lead guitars.
Fast forward to 2022: After the pandemic had slowed things down in an unfortunate matter for almost every artist, it is now time to release album number 6. Again, Christian decided to revisit some of the earlier tracks and combine a fresh and new sound with some brandew tunes for another very special release: Now & Then "Encore". Some of Christian's strongest tunes can be found here, such as the epic Ain't Gonna Let It slide, the cracker Fire Away or the great energetic power play in Never Had It So Good. The cast of musicians contains again the long year partners John Cuijpers (Cooper Inc., Praying Mantis, Ayreon), David Reece and for the first time David Frazee (Burning Water, Michael Landau Liquid Quartet) on vocals. Guitar wizard Mathias Dieth (ex-U.D.O., Gravestone) guests on two tracks, long time companion Morris Adriaens is on keyboards, Hammond organ and backings. Also Randy van der Elsen (Vandenberg) added backing vocals as well as Mendy Sneijers and Theo Talboom. Christian is responsible for guitars, bass, drums, production and mixing. It is fair to say that Now & Then "Encore" delivers a wide range of handmade Rock: pure variety, excellent songs and a modern, rich sound - Classic Rock with a modern edge.
Now & Then "Encore" will be released on the 29th of July on CTM ChrisTones Music on all relevant digital plattforms as well as a limited CD edition through selected shops and Christian's website.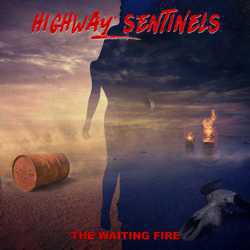 product: Highway Sentinels - The Waiting Fire
release date: 22.07.2022
label: Louder Than Loud
PR territory: world
PR: Diese E-Mail-Adresse ist vor Spambots geschützt! Zur Anzeige muss JavaScript eingeschaltet sein!
Highway Sentinels is a project created by Steven Rosen and Jimmy Waldo.
Steven, himself a legendary author, journalist and guitar enthusiast going back to the 1970s, be it traveling on a plane with Led Zeppelin or as a close friend of Eddie Van Halen, he has always been at the forefront of rock journalism and its surrounding culture.

Jimmy Waldo, founding member of Alcatrazz and New England, as well as having performed and recorded with the likes of Quiet Riot, Vinnie Vincent, Blackthorne, Pretty Maids, WASP, Skull, The Scream and many more, Jimmy has an astounding resume and a catalog of recorded music few can rival.

During the lockdowns of 2021 the two men set about recording a batch of songs that they had been working on for a number of years, some dating back even decades were brought into the mix.
The right vocalist had to be found as the guys wanted one consistent singer throughout to tie it all together, too many records these days are made up of singer 1 plus singer 2, 3, and 4…
And while there are a number of highly skilled guest guitarists on this record, the guys felt it important to also present this as a band-union so it not come across as yet another "chuck all these guys together and see what happens" type of project.
Each guest soloist was chosen for the song, rather than "name value" alone.

David Reece was this vocalist, his work with Accept, Bangalore Choir, Bonfire and as a solo artist speaks for itself… he was given complete freedom to write lyrics and vocal melodies.
A couple of songs come from the past, "Afterlife" and "We Won't Be Forgotten" come from Jimmy's past with Blackthorne, and "Victim Of The Night" a song David had recorded with Bangalore Choir which never found it's way onto the classic debut of that band.

Mark Zonder on drums brings an enormous pedigree to the record, known worldwide as the longtime drummer of Fates Warning and Warlord as well as the newly launched A-Z band with Fates Warning vocalist Ray Alder it all made sense to have Mark Zonder be the featured drummer on this record.

On bass we have Donnie Van Stavern, from the much loved metal legends Riot, Donnie's involvement means that no one has to worry about the bottom end falling out of a song, or having to have the guitarist re-cut the bass parts in a backroom somewhere… Donnie only plays one way… and that is go for the throat full on metal!

All together this is "Highway Sentinels" a record rooted very much in the traditions classic rock.The album is titled 'The Waiting Fire'….. but now you will wait no longer.

David Reece – Vocals; Steven Rosen – Guitars; Jimmy Waldo – Keys; Donnie Van Stavern – Bass; Mark Zonder – Drums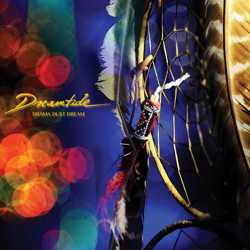 product: Dreamtide - Drama Dust Dream
release date: 22.07.2022
label: Pride & Joy Music
territory: world -JP, MEX, -South America
PR contact: Diese E-Mail-Adresse ist vor Spambots geschützt! Zur Anzeige muss JavaScript eingeschaltet sein!
Dreamtide is a German band formed in Hannover in 2000 by long time Fair Warning guitarist, songwriter and maid of all work Helge Engelke.
From 2000 to 2006 Dreamtide consisted of singer Olaf Senkbeil (ex Jacks Hammer and countless recordings from pop to German metal bands like Helloween and Blind Guardian), CC Behrens (original drummer of Fair Warning and Silent Circle), Torsten Luederwaldt (keys, known for studio and live work alike with Fair Warning and many more) and Ole Hempelmann (ex Thunderhead, currently Running Wild) on bass. This line-up recorded "Here Comes The Flood" in 2000/2001 and "Dreams For The Daring" in 2005. In 2007 bass responsibilities were shifted from Ole to Francis Buchholz (ex Scorpions). The same year saw the recordings for "Dream and Deliver" which was released in 2008.
Credited with "best album in a decade", "newcomer of the year", "songwriter of the year" "memorable and solid songs", "excellent crunchy, guitar playing, catchy choruses and vibrant production", "ueber records", "It won't get much better than this", " top notch" etc. the band obviously gained some appreciation from fans as well as critics.
The current line-up includes long time members Senkbeil, Luederwaldt and Engelke alongside newbies Lars Lehmann (known from works with UFO to Uli Roth, everything in between and beyond) plus drummer Horst Guntram Schlag (who somehow managed to lead a hidden life up to now).
"Drama Dust Dream", the fourth studio album, to be released on July 22nd, 2022 is a 12 track effort of nothing less than saving rock music's hide from programmed instruments, careless production, micro genres, quantised beats and oblivion.
Dreamtide's goal did not change over the years. Music committed to songs in a tradition of rock music which has its roots in the early seventies or late sixties.
The bands and records Helge was part of, among others Zeno and Fair Warning, helped shaping what became commonly known as "melodic rock" throughout the 80s and 90s. For a very short period of time that was an appropriate name, but it soon became a term often misused for cheesy, shallow, candy sweet crap and musical mischief. In contemporary politics you'd say: "We dissociate ourselves unambiguously from these actions." Or in less complicated words: Dreamtide are here to set things straight, you get the real McCoy, which in German is the real Jacob, curious what that will be in Japanese.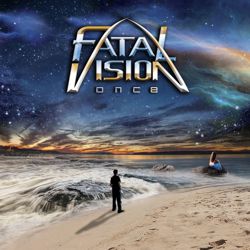 product: Fatal Vision - Once
release date: 22.07.2022
label: Pride & Joy Music
territory: world
PR contact: Diese E-Mail-Adresse ist vor Spambots geschützt! Zur Anzeige muss JavaScript eingeschaltet sein!
Fatal Vision may be a new name in the rock scene today, however the band was born back when hard rock ruled MTV and every arena from coast to coast. Hailing from Ottawa, Canada, Simon Marwood and fellow founding members Chris Hirsekorn and Howie Manderson combined their love for bands like Asia, Journey, Europe, Survivor and Van Halen to bring a refreshing sound to melodic rock. But life can bring unexpected changes, and Fatal Vision was put into park.
Fast forward to 2019, and Marwood received an unexpected birthday gift to record at a local studio. Instead of following the well-trodden path of recording a cover song, he dusted off his numerous notebooks of songs from decades past. With the blessing of the original members, these sessions saw the Fatal Vision machine roar suddenly back to life. With exceptional band members Andrew Burns (bass), a veteran who specializes in the sub-frequencies; Juan Miguel Gomez Montant (guitars), a producer, audio engineer and guitarist for numerous award-winning bands; Scottie Irving (keyboards) a composer of theatre, jazz, pop, and rock acts; and Alex Wickham (drums), a performer at numerous festivals with a lengthy list of A-list studio clients, Fatal Vision is a band with both the skills and the knowledge to realize a powerful musical vision.
The debut single, "Turn Around", has recently charted globally; #10 on the UK and New Zealand iTunes Rock Charts, #88 in New Zealand and #89 on the UK overall charts, #63 on the US iTunes Rock Chart, and #40 on the Spotify Local Pulse: Manchester chart. Turn Around has also surpassed 100,000 streams on Spotify. The hits keep coming with standout tracks like "Heartbreaker," "Open Your Eyes," "Against the Wall" and "Time Keeps Slipping Away," the influence of melodic rock royalty shining through with every hook and stadium-size chorus. The debut album features contributions from hard rock heavyweights including Lenny Castro (Toto), Alessandro Del Vecchio (Hardline, Sunstorm), Mark Holden (Boulevard), JK Northrup (King Kobra, XYZ), Marc Lafrance (Loverboy, Mötley Crüe), Paul Laine (Danger Danger, The Defiants) and Jeff Scott Soto (Journey, Talisman, Trans-Siberian Orchestra), with production assistance from Del Vecchio, Northrup and Ron Nevison (Bad English, Europe, Heart, KISS, Led Zeppelin, Survivor).
Over 30 years after its inception, the band brings back the epic style of music that has withstood every trend thrown in its path, while incorporating modern production techniques to provide a fresh sound. The band is ready to once again fire up its engines, giving audiences a taste of what was once standard: great songs, catchy choruses, virtuoso musicianship, a wall of backing vocals, captivating videos, and a live band that sets the tone for what has been missing in music for so long.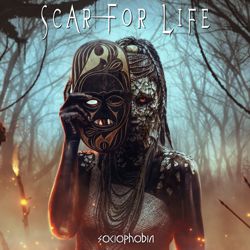 product: Scar For Life - Sociophobia
release date: 22.07.2022
label: Pride & Joy Music
territory: world
PR contact: Diese E-Mail-Adresse ist vor Spambots geschützt! Zur Anzeige muss JavaScript eingeschaltet sein!
SCAR FOR LIFE is back with their 5th album SOCIOPHOBIA, bearing 12 new tracks and some additions to Alex Santos' and Rob Mancini's past adventure, the 2014 album "World's Entwined".
Joining the line-up for the new album to reinforce SCAR FOR LIFE's ambitions are Marc Lynn (GOTTHARD) on bass, and guest musicians Tobbe Jonsson (THE LIGHTBRINGER OF SWEDEN) on drums and Darrel Treece-Birch (TEN) on keyboards.
After an almost six years break, the time was given to work on SOCIOPHOBIA reflecting the controversy of the actual world situation in their energy, songs and especially in their lyrics.

SO FAR:
Guitarist Alexandre Santos founded the Portuguese heavy rock band SCAR FOR LIFE in 2008. Creating songs from the most vitriolic, groovy assaults to soft acoustic pieces, and with a penchant for memorable hooks and vocal melodies, SCAR FOR LIFE embraced all the influences that make it emotional and powerful.
The debut album, "Scar For Life", was released in July 2008, recorded at Ultra SoundSystem studio facilities, with Daniel Cardoso (Anathema) as mixer and drummer. The reception for the debut album was very positive, called passionate and 'honest [with] a clear vision of their sound and identity' (Metal Invader) and filled with 'ace musicianship, and infectious energy' (Metal Imperium).
"It All Fades Away" recorded in May 2010 was the band's second release and the media reaction surpassed the first album. Considered Album of the Year by Brazilian Collector's Room webzine, one of the top ten Portuguese metal albums of the year by several webzines and 'deserving of any praise they get because their music speaks for itself' by My Global Mind.
The third "3 Minute Silence" was by far the most ambitious work to date. It was released in September 2012 and was exploring a heavier and more melodic side, the album features guests such as violinist Anne Vitorino d'Almeida, Finnish singer Kari Vahakuopus (Catamenia) and British keyboardist Ged Ryland.
2014 was one of some major changes in the line-up. Singer Rob Mancini (BONEYARD DOG) and Teen Asty (guitar, bass) joined the band to record the new album titled "Worlds Entwined". The epic work, mixed by Swedish producer Martin Kronlund, featured special guests such as Vinny Appice (Black Sabbath/Dio), Mikael Carlsson and Neil Fraser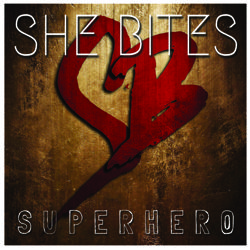 product: She Bites - Super Hero
release date: 22.07.2022
label: Pride & Joy Music
PR territory: world
PR contact: Diese E-Mail-Adresse ist vor Spambots geschützt! Zur Anzeige muss JavaScript eingeschaltet sein!
SHE BITES, the German Rock sensation, who released its debut "Joyride" in the year 2020, now returns with the sophomore melodious and rocking release "Super Hero"!
Lars König (g, LIONCAGE, ex SKYLINE) wrote 12 new songs and arranged them together with Carsten Kohl (dr. THREE WISHES). For "Super Hero", SHE BITES was joined by Hamburg based new singer Marion Welch who shines with her soulful but nevertheless rocky voice. Welch in the past has worked with rock heavy-weights such as Bobby Kimball (ex TOTO) and Bill Champlin (CHICAGO) amongst others and is the perfect fit for SHE BITES' sound of today!
The album "Super Hero" features Carsten Kohl on drums and Arvid Lucas (LIONCAGE) on bass guitar. The band filmed a video for the opening track "Eye Of The Storm" which impressively showcases the group's live presence. Dan Reed of DAN REED NETWORK supplied some stellar vocals for the duet on the ballad "True Love".
SHE BITES with "Super Hero" offers the right Summer soundtrack album for any fan of Journey, Survivor and FM – 12 songs with big choirs, lots of guitars and pounding drums!
To be released on Pride & Joy Music on July 22nd, 2022!