AOR Heaven are happy to announce two additions to their roster! After a successful performance at Sweden Rock Festival two weeks ago, 80's UK Melodic Rock/ NWOBHM band LIONHEART will release their second album "Second Nature" in Europe via the German label on August 25th, 2017; Norwegian 80's Melodic Rock legends DA VINCI will unleash their comeback release "Ambition Rocks" on the same day world-wide on AOR Heaven except for Norway & Japan.
The PR via Haulix for both releases will start on Tuesday next week. Please send us your requests!
---
Product: Da Vinci – Ambition Rocks
Release date: August 25th, 2017
Label: AOR Heaven
PR: world-wide (except JP, NO)
Contact: Diese E-Mail-Adresse ist vor Spambots geschützt! Zur Anzeige muss JavaScript eingeschaltet sein!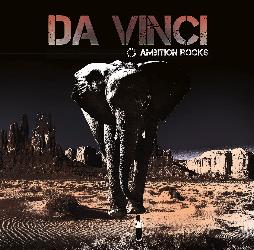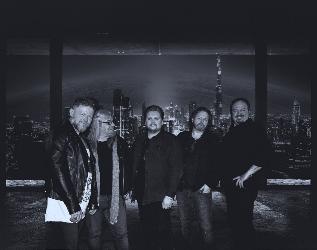 With the release of "Ambition Rocks", their first album in 25 years, and with a new lineup, AOR & Classic Rock band Da Vinci returns with brand new songs.
The group was formed in Norway back in 1986, and after a short round with demos, the band got a record deal with Polygram Norway and released their debut album the following year.
Looking back on the Norwegian melodic rock of the 80's, one of the bands to leave a major impression were undoubtedly Oslo's Da Vinci. Enjoying as much radio play and charting nationally in the same league as Return, Stage Dolls and TNT, Da Vinci released two albums, "Da Vinci" and "Back in the Business" and a single in 91 "Ain't No Goodbyes/ Blame it on the radio".
Their greatest hits were "Forever in My Heart" and "Tarquinia" from the first album; and "Call Me a Liar" and "9&10" from "Back in Business". DaVinci was touring constantly from late 86 to 92 and did over 600 performances in Norway. They also played as support for Status Quo on their Christmas Remedy tour in 1989 in Great Britain together with Ole Evenrude. The last concerts were two gigs at Wembley Arena. They split up in 93, but Selboskar, Westlie and Aass continued to write songs together for a few years. Some of these demo songs were illegally released in Europe.
Jarle Måløy moved to the north of Norway. Bjørn Boge started Street Legal together with Bjørn Olav Lauvdal and Selboskar was in the band on keys several years. Gunnar Westlie formed his own band called Tjugods and Lars Aass started working as a songwriter at Waterfall Productions. In 2004 Selboskar and Westlie started to write AOR songs together again and formed Eidsivating with the drummer from Son of Angels, Geir Digernes, and after some years with a lot of songs and different members, this project ended up in today's Da Vinci.
"Ambition Rocks" was produced by Sverre E Henriksen and DaVinci; drums recorded in Oslo at Klang Studios with Johnny Skalleberg. The album was mixed by Sverre E Henriksen in hangar 7 and mastered by Nick Terry. Artwork & videos by Dag Selboskar.
www.facebook.com/davincitheband
Band: Gunnar Westlie – guitar, Dag Selboskar – keys, Erling Ellingsen – vocal, Roy Funner – bass, Bjørn Olav Lauvdal - drums
Sound clips in advance:
DA VINCI - I've Come All This Way (Edit)
DA VINCI - Vicious Circle (Edit)
---
Product: Lionheart – Second Nature
Release date: August 25th, 2017
Label: AOR Heaven
PR: Europe
Contact: Diese E-Mail-Adresse ist vor Spambots geschützt! Zur Anzeige muss JavaScript eingeschaltet sein!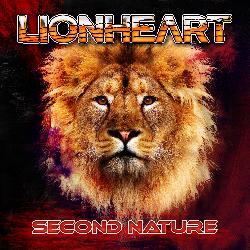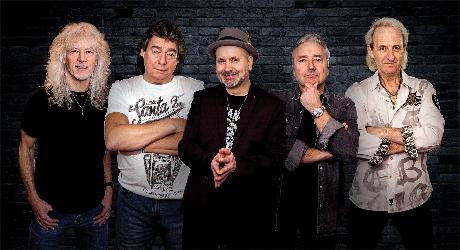 LIONHEART was formed in late 1980 by Dennis Stratton (lead guitar/backing vocals, ex-Iron Maiden), Jess Cox (lead vocals, ex-Tygers of Pan Tang), Steve Mann (lead guitar/backing vocals, ex-Liar), Rocky Newton (bass guitar/backing vocals, ex-Wildfire) and Frank Noon (drums, ex-Def Leppard). The band began playing gigs including regular shows at London's Marquee Club but had problems maintaining a consistent line-up. The core personnel of Dennis, Steve and Rocky remained but various singers passed through the band including Rueben Archer, John Farlham and Bob Hawthorn. They eventually settled as a 4-piece with Dennis and Rocky sharing lead vocal duties. The drummer's stool was variously occupied by Les Binks (ex Judas Priest), Niko McBrain (ex Trust and subsequently Iron Maiden) and Clive Edwards (ex Wild Horses).
Between 1981 and 1984 LIONHEART played regular live shows and filled the support slot for tours by both Def Leppard and Whitesnake. In between gigs they spent many hours writing and recording demos of new songs while searching for a record deal. It wasn't until 1984 that CBS Records in the USA offered them a contract, by which time they had recruited Chad Brown on lead vocals. They flew over to Los Angeles in March 1984 to record their debut album Hot Tonight with Kevin Beamish in the production chair and session man Bob Jenkins, who had previously worked with Leo Sayer and Kiki Dee, on drums. The album was recorded at the legendary Sound City Studios in Van Nuys and mixed at Kendun Recorders.
Upon their return to the England LIONHEART recorded a high-budget video for the single Die For Love. The late comic genius Rik Mayall played the part of the mad professor, which in later years achieved cult status on YouTube due in part to the wonderfully wooden acting of the band! Unfortunately, planned UK tours as support to Kansas and Foreigner were cancelled at the last moment. Promotion of the album suffered and LIONHEART found themselves in limbo. Chad Brown left the band in 1985 to be replaced by Keith Murrell, with Toby Sadler coming in on keyboards. More demos were recorded with the new line-up but unfortunately the momentum had been lost and the band eventually broke up. Rocky went on to record backing vocals on 2 Def Leppard albums and join Michael Schenker with Steve, while Dennis spent 15 years with Praying Mantis.
In 2016 Dave Herron, promoter of the Rockingham Festival in Nottingham, asked LIONHEART to reunite for one performance and all original members, apart from Chad Brown, did so. The reunion created quite a stir, not least within the band itself, and it was decided to carry on with the subsequent recording of a new album followed by an acclaimed appearance at Sweden Rock.
The new record, Second Nature, was created between November 2016 and May 2017 and was produced, engineered and mastered by Steve Mann in his own studio in Hannover. A mini tour of Japan with Praying Mantis was scheduled for June/July with further UK shows with Airrace in November/December. The album release on AOR Heaven throughout Europe is set for 25th August.
Band: Lee Small (lead vocals), Dennis Stratton (lead guitar / backing vocals), Steve Mann (lead guitar / backing vocals), Rocky Newton (bass guitar / backing vocals), Clive Edwards (drums)
Web: www.facebook.com/lionheartrock / www.lionheart-music.com
Live with Praying Mantis:
30/06/2017 Umeda Club Quattro - Osaka - Japan
01/07/2017 Toyosu PIT - Tokyo - Japan

Live with Airrace:
30/11/2017 Fuel - Cardiff - Wales
01/12/2017 Slade Rooms - Wolverhampton - England
02/12/2017 The Underworld - London - England
03/12/2017 Hard Rock Hell - Sheffield - England
05/12/2017 The Cluny - Newcastle - England
06/12/2017 Bannermans - Edinburgh - Scotland
Soundclips:
LIONHEART - Angels With Dirty Faces (Edit)
LIONHEART - Give Me The Light (Edit)
Label: metalheaven.net
Hi-res PR material: metalheaven.net/press
Dear press & radio,
please find below the key information about the next PR title:
Warner Drive – "Till The Wheels Fall Off" (Dead End Exit Records, out: July 28, 2017, style: Punk Rock/ Hard Rock)
Please send us your request for this release – the album is available in Haulix now, too!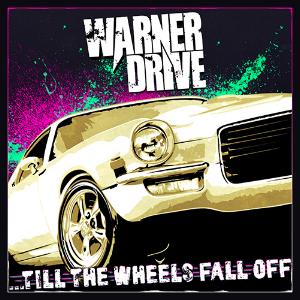 WARNER DRIVE is an original rock based group from Hollywood, CA that features catchy riffs, a rock/punk edge, and an incredibly energetic performance. The group has built a reputations as relentless internationally touring act. Warner Drive has shared the stage with bands such as Jet, CKY, Saving Abel, Camp Freddy, Danko Jones, Imagine Dragons, The Plain White T's, Yellowcard, Ratt, Steel Panther, Clutch, Graveyard, Mustache, Papa Roach, The Killers, Dead Sara, Royal Republic, and many more. Warner Drive has been hailed as a highlight of the Sunset Strip Music Festival where they tore up the Roxy stage for a sold out house.
At South By Southwest in Austin TX, Warner Drive took the festival by storm with six different showcases and packed venues every time that teamed with energy when they hit the stage. The group has also been a part of The Uproar Festival in the United States.
In addition, they have been touring Europe where they have played many festivals and their fan base has been rapidly growing. In fact, 2016 will mark their fifth year in a row of extensive European touring and the group was voted by their fans to play Sweden Rock Festival 2016, where they shared the stage with Queen, Twister Sister, Foreigner, Megadeth and Anthrax among many more. This was followed by a Swedish tour in August 2016 and many more United States dates to be added this year as well.
Prior to signing with Swedish record label Roasting House/Dead End Exit in 2016, Warner Drive had released three full length albums to date, selling over 15,000 copies in DIY fashion. Their first album, "Fully Loaded", was produced By Mike Clink (Guns n Roses, Motley Crue, Megadeth), and James Michael (Alanis Morissette, The Deftones, SIXX:AM). Their second album, "K-Go!", which was self-produced was followed by their third release, "City of Angels". Produced by El Hefe (guitarist of NOFX and co-owner of Cyber Tracks), and mixed by Ryan Greene (Megadeth, Bad Religion), City of Angels was released in September 2014. Their fourth album will be released under Roasting House/Dead End Exit Records in July 2017.
Warner Drive will continue hitting everywhere from Los Angeles to Helsinki in 2017. Their momentum is taking them on a fast and furious ride down a road that is destined for international recognition and success.
File Under: (punk rock, hard rock)
LINE-UP: JONNY LAW – VOCALS, RYAN HARRIS – GUITAR, JONNY UDELL – DRUMS, CANDICE LEVINSON – GUITAR, ELVIS JAMES - BASS
TRACKLIST: 01. My Devotion, 02. Don't Give Up, 03. Drop Dead Gorgeous, 04. The Darkness, 05. Karma's A Bitch, 06. Too Late For Sorry, 07. LA Psycho Chic, 08. Never Gonna Win, 09. Anthem Of The Douche, 10. You Make Me Smile
VIDEOS:
Warner Drive - "Anthem of the Douche" Official Music Video: https://youtu.be/ttwEJMPT1pc
SELLING POINTS:
- Extensive touring in US and Europe, spring, summer and fall 2017
- Sync will be worked by BMG/RoastingHouse Music
- Sounds like: Royal Republic, Danko Jones, Rise Against
Label: deadendexit.com
Dear friends & business partners,
today is the 15th anniversary of our agency GerMusica PR.
A big 'thank you' goes to all of you for the fantastic support during the past years. It's has been a pleasure and privilige to meet & to work with so many great bands - some of them being my favourites since I've started to listen to music when I was a child.
We're still enjoying what we're doing - also with our in-house label Pride & Joy Music. Looking forward to the next years and rock on!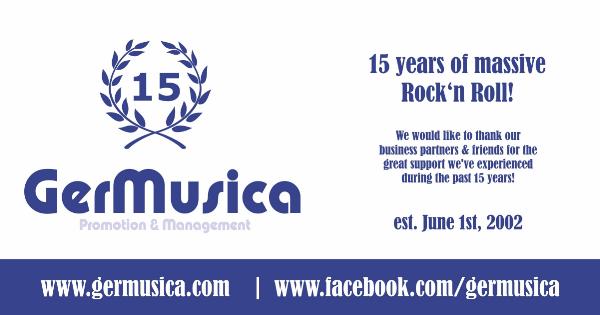 Liebe Medienpartner,
bereits am 07.06.2017 veröffentlicht das französische Label Bad Reputation (Vertrieb: Cargo) das neue Album des australischen Gitarristen/Songwriters Chris Brockbank namens "Phantom".
Wir betreuen nehmen Presseanfragen aus Deutschland und Österreich gerne entgegen!
PRESSETEXT: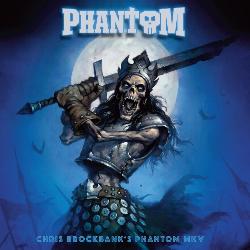 If you like original, heavy Aussie rock along the lines of Deep Purple, Dio, Whitesnake, Rainbow you don't want to miss Phantom MkV. Their last couple of gigs received rave reviews in Sydney's live music media.Guitarist/composer Chris Brockbank has been in the music industry for many years and has been compared to guitarist Richie Blackmore. His latest project Phantom MkV features Chris' long-time keyboardist Jeff Morris, vocalist Steve Mulry (Tribute to Ted Mulry Gang & ex-Black Label), drummer Mick O'Shea (Swanee, Judge Mercy) and bassist Damian McDonald (Daddy Frisco).
Music composition, performance and recording has always been where Brockbank's passions are though. Phantom has constantly been a band name always associated with Chris Brockbank. Inspired by both the sound engineering term phantom power, and the phantoms, or wraiths in Tolkien's world, Phantom's music has always been technically adept, and ethereal at the same time. This current project is the fifth cycle of Chris Brockbank's Phantom, and Brockbank has chosen the ideal performers to make this an extraordinary band.
PHANTOM MKV has just brought out a monstrous album where the spectres of Ronnie James Dio and Jon Lord come to dance in the burning flames of the inflammatory guitars of the Australian Blackmore
Cover artwork by Matt Dixon
Pride & Joy Music is delighted to announce the signing of Italian Progressive Metal band SOUL SECRET for the release of their fourth album "Babel" which will be released on July 28th, 2017. Songs from this record will premiere live in Germany at the band's opening performance for this year's NIGHT OF THE PROG FESTIVAL at the Loreley on July 14th, opening for none other than MIKE PORTNOY.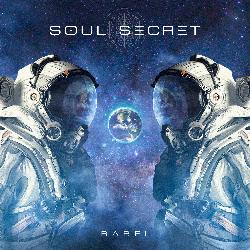 Soul Secret are an Italian progressive metal band based in Naples. After a long time playing together, they hit the market in 2008 with their debut album "Flowing Portraits", published by ProgRock Records and with Mark Basile (DGM) as guest singer on the whole album. This album was highly praised by the critics and let them play on stage together with bands like Pendragon, Vanden Plas and Subsignal. After three years the band published "Closer To Daylight" under Galileo Records, a heavier album featuring Marco Sfogli (James LaBrie Band) on "River's Edge" and Arno Menses on the acclaimed 16+ minutes suite "Aftermath". After playing together again with Subsignal and Vanden Plas, the band decided to change the singer and to start working on a new album. While writing it, they played together with Haken and Neal Morse Band. Their third release, called "4", was their first concept album and released on April 10th 2015 (October 4th in USA) by GoldenCore Records and distributed by Zyx Music.
Their new album, titled "BABEL", will be released by Pride & Joy Music on July 28th 2017 and will be previewed at Night Of The Prog, opening Mike Portnoy's show. BABEL is a concept album, covering topics like religion and love and ranging from classic progressive rock to more modern progressive metal, with influences from djent, electronic and latin music. The artwork was completely designed by Thomas Ewerhard and the mix handled by Alex Argento (Virgil Donati, Marco Sfogli).
Line-up: Claudio Casaburi (Bass), Luca Di Gennaro (Keyboards), Lino Di Pietrantonio (Vocals), Antonio Mocerino (Drums), Antonio Vittozzi (Guitars)
Web: www.facebook.com/soulsecretband / www.soulsecret.net
Live:
14.07. D-Loreley, Night Of The Prog