German label METALAPOLIS RECORDS will release the new album "Cold Star Dancer" from Hard Rock band MAVERICK on April 6th, 2018! Please, find the key facts about the band and the new album below. The PR started yesterday via Haulix and all registered contacts should have received their download invitation already.
Product: Maverick – Cold Star Dancer
Release date: April 6th, 2018
Label: Metalapolis Records
PR contact: Diese E-Mail-Adresse ist vor Spambots geschützt! Zur Anzeige muss JavaScript eingeschaltet sein!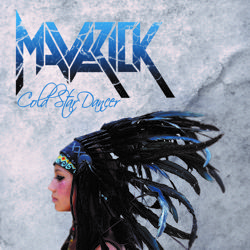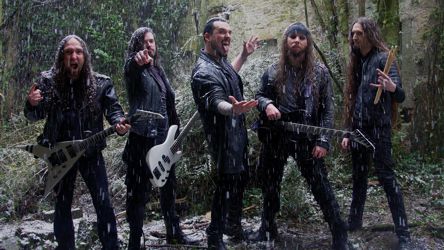 Founded back in 2012 from the Balfour brothers Ryan and David, Maverick soon could establish themselves in the scene. With their first album "Quid Pro Quo" they already could tour in Europe together with the Swedish Hard Rock stars THE POODLES. The from press and fans very well reviewed second album "Big Red" saw the 5-piece from Belfast/Northern Ireland again on the road with Swedish superstars TREAT. They also played festivals like H.E.A.T FESTIVAL (Germany), ICEROCK and ROCKNACHT TENNWIL (Switzerland) and ROCKINGHAM in the UK, which helped them to grow their solid fan base to a massive one!
The new album "Cold Star Dancer" marks a consequent follow-up to "Big Red". Groovy and modern played Heavy Rock with killer hooklines and well produced by Neal Calderwood in the Manor Park Studios in Belfast. Singer David Balfour proves that he is one of the new heroes of the current Hard Rock generation and guitarist Ryan Balfour, who played almost all the guitars himself (second guitarist Terry McHugh left the band during the production), is without a doubt one of the upcoming shredders! Some songs saw guest performances from TREAT guitarist Anders Wikström ("Ex Machina" and "Cold Star Dancer") and STORMZONE guitarist Steve Moore (Myrmidon", "Viper" and "Devil's Night"). Until they'll find a permanent new guitar player, Steve Moore will help the band out on live shows.
Facebook: https://www.facebook.com/MaverickBelfastuk
Line Up: David Balfour – vocals, Ryan Balfour – guitar, Richie Diver – bass, Jonathan Millar - drums
Discography: 2013 Talk's Cheap EP, 2014 Quid Pro Quo, 2016 Big Red, 2018 Cold Star Dancer
Label: www.metalapolis.com