UK Metal band SCREAMING BEAST are happy to announce the release of their new album "Our New Narrative Of Hate" via CDBaby in March 23rd, 2018! The PR for this release will start on Monday next via Haulix.
In advance, SCREAMING BEAST release a video clip for the track "Despair" today. Check it out on youtube via the following link: https://youtu.be/uWBz7igWnU4
---
Screaming Beast – Our New Narrative Of Hate
Release date: 23.03.2018
Label: self-released
Distributor: CDBaby
Video link "Despair": https://youtu.be/uWBz7igWnU4
PR contact Europe: Diese E-Mail-Adresse ist vor Spambots geschützt! Zur Anzeige muss JavaScript eingeschaltet sein!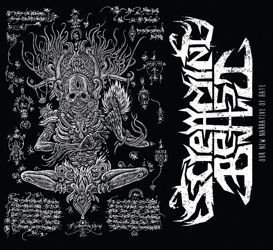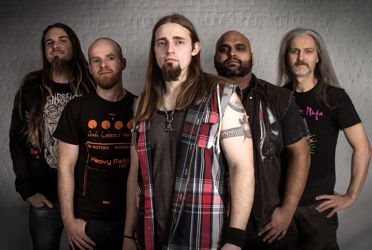 Formed from the depths of the much revered Manchester (UK) metal scene, Screaming Beast fuse heavy metal and the swagger of the deep south to bring you groovy and bluesy melodic metal. Influences of the band include: Black Label Society, Pantera, Lamb of God, Strapping Young Lad, Machine Head, In Flames, Dream Theater, At the Gates, The Haunted, Alter Bridge…. To name just a few.
The band began as the project of vocalist Anton War and drummer Daniel Mucs in the summer of 2013. Once songs took shape, the band released the first EP "Blistering Lies" in February of 2014, followed by a second EP "To Assail and Conquer" in September 2015.
Soon after these releases, sights for the stage were set, and the bands line-up was solidified. Daniel and Anton are joined by Arun Kamath (guitar, backing vocals), Rory Vallely (guitar) and Jason Hartley-Smith (bass, backing vocals).
Having each individually forged their own creative paths over the years, and with a lifetimes worth of combined musical experience, all five of these rather talented and handsome chaps are connected by their love for creating and playing the best music possible, and having jolly good fun in the process!
Lyrically, the band draws on a healthy mix of personal experience and outward commentary. While not wishing to preach or force a particular message upon anyone, the listener is taken on a journey through the mind-set of the songs protagonists.
After a successful live outing with the full line up in November 2017, Screaming Beast brings you their debut album "Our New Narrative of Hate" in 2018. The band promises ten tracks of groovers, shakers, bruisers and head banging neck-breakers.
Screaming Beast will be taking the material to the live setting around the world in the following months. Check out the tour dates page for upcoming shows.
http://www.screamingbeast.com/
http://www.facebook.com/screamingbeast