On June 29th, 2018 German label AOR Heaven will release the debut album by Swedish Classic Rock band VON BALTZER entitled "Cultural Daze" and the first (out of two) 'best of' compilations from UR rock icon JEAN BEAUVOIR who last week was announced as one of the headliners of this year's H.e.a.t Festival in Ludwigsburg, Germany in early December.
Check out the details and some sound clips in advance for both releases below. Von Baltzer also have a video clip available in advance for the track "All Night Long" which you can watch at this link: https://youtu.be/iSLdacMj5vY
The PR via Haulix will start on Monday next week for both titles!
++++++
Product: Jean Beauvoir – Rock Masterpieces Vol.1
Release date: June 29, 2018
Label: AOR Heaven
PR: Diese E-Mail-Adresse ist vor Spambots geschützt! Zur Anzeige muss JavaScript eingeschaltet sein!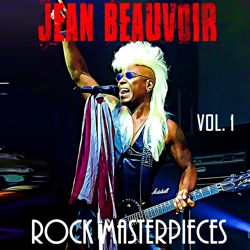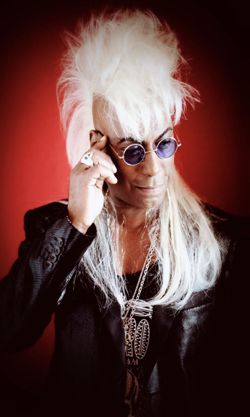 AOR HEAVEN is currently gearing up to release the first of two retrospective albums highlighting the music of Jean Beauvoir beginning in the summer of 2018. Jean Beauvoir: Rock Masterpieces Vol. 1 and Vol. 2 feature songs from his solo career including his International multi-platinum debut "Drums Along the Mohawk" album, from his band Crown Of Thorns, his band Voodoo X, which also made music and video history, some fan favorites and a couple of unreleased singles which are a part of several soon to be released projects. AOR HEAVEN will begin releasing his follow up album Jean Beauvoir" Rock Masterpieces Vol. 2 by the end of 2018, beginning of 2019. The songs on both albums will be remastered.
Beauvoir is also working with best selling British author Simon Cox (Cracking The Da Vinci Code) on a new book which will capture his storied career in music and entertainment. The iconic Blonde Mohawk of Jean Beauvoir has been an ongoing major influence on US and International pop culture in music, sports, film and TV; including several cartoons; influences that are still being seen and heard today. As a member of the Plasmatics, the most outrageous, controversial, successful Punk band ever and a longtime songwriter and producer for the Ramones, hailed as the greatest Punk band in the world, Jean Beauvoir is forever linked to two of the most revolutionary bands of the twentieth century. He was a member of the Plasmatics during their most successful and revolutionary time in music and is the only member of the Plasmatics who went onto a successful solo, production and writing career with over 40-million records sold to date​ and featured on over 240 albums.
Music from his solo debut album 'Drums Along the Mohawk' was hand picked by Sylvester Stallone for the film Cobra which led to Beauvoir making a deal with Al Teller (President of Paramount Pictures). Through working closely with Branson, Stallone and Teller, Cobra received the highest advertising budget for a Hollywood film to date at the time featuring the single "Feel the Heat" as its title track.
Since Cobra, music by Jean Beauvoir has been featured in other well known, successful films throughout his career including Pet Sematary (Stephen King). He has continued writing (and/or) producing hits with other artist's such as KISS, Lionel Ritchie, Desmond Child and others; more recently with Korean Superstar Jonghyun of the K-pop super group Shinee whose single "Crazy Guilty Pleasure" hit #1 on Billboard's World Album Charts (U.S.), #1 on iTunes (Worldwide) and topped the charts across Asia.
Today, the Plasmatics and the Ramones are hailed as two of the most revolutionary bands of the twentieth century. They are the original O.G. Punks and the Godfather's and Grand Dame (Wendy O. Williams) of Punk & Metal. Today, Jean Beauvoir is also recognized as "One of the Most Influential Black Rockers of All Time" by Guitar World Magazine and is one of the most successful bass guitarists in American music.
The Ramones were inducted into the Rock and Roll Hall of Fame (2002) and honored with a Grammy Lifetime Achievement Award (2011). The Plasmatics are featured in the Rock 'n Roll Hall of Fame (2017). Jean Beauvoir continues to write, record and produce solo projects as well as collaborate with other artist's in various genres, while staying active in film and television projects both as an actor and/or executive producer. He is currently working with American author Bill Doyle and world class illustrator Nicola Anderson on a children's book to be released soon. Jean Beauvoir is a producer of the ground breaking film "The Killer's Requiem" set for release in 2019 and is currently reviewing several scripts submitted for future film roles while finalizing other projects set for release in 2018/2019.
https://www.facebook.com/JeanBeauvoirOFFICIAL/
Sound clips:
JEAN BEAUVOIR - Crown Of Thorns (Edit)
JEAN BEAUVOIR - Feel The Heat (Edit)
JEAN BEAUVOIR - Voodoo Queen (Edit)
+++++
Product: Von Baltzer – Cultural Daze
Release date: June 29, 2018
Label: AOR Heaven
PR: Diese E-Mail-Adresse ist vor Spambots geschützt! Zur Anzeige muss JavaScript eingeschaltet sein!
Video clip for "All Night Long": https://youtu.be/iSLdacMj5vY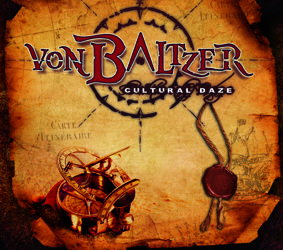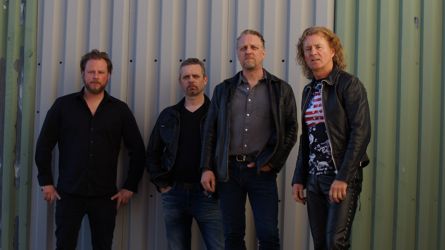 Von Baltzer "Cultural Daze" has everything for the classic AOR rock fans wrapped up in a modernized production by Von Baltzer and a first class vintage rock mix by Swedish producer Magnus Johansson. While the each song captures remnants of the 80's & 90s best rock artists from Asia, Bon Jovi, Boston, Toto & a musical hint of Yes, Von Baltzer clearly have a unique style & individual sound, while still appealing to fans of Bad English, Journey & Rainbow alike. "Cultural Daze" comprises of 10 memorable heart felt rock tracks, a must for classic rock radio DJ's and fans worldwide with some of the most amazing performances by Rocks 1st class musicianship from across Europe!
Produced by Von Baltzer this impressive debut album now delivers this memorable "back to the roots" melodic classic rock debut album with 10 co-written songs by guitarist Christian Kjellström (Atlantis/ RockXPress) and Erik Palmqvist (Pork from Cork Ireland, Mickey Slim Band); music & lyrics by vocalist Ian Parry Rock Emporium, Consortium Project, Elegy, Ayreon). Drummer Magnus Jacobson (Miss Behaviour, Claes Yngström) completes the band's line-up. Per Ramsby (Tribute, Foundation) guests on keyboards.
"Cultural Daze" addresses recent issues in the world media and is a view of life in a multi cultural society. A heartfelt search for a way forward during these turbulent times influencing our lives and what lies ahead for society in the future.
Vocals: Ian Parry
Guitars: Christian Kjellstrom
Bass: Erik Palmqvist
Drums: Magnus Jacobson
Guests:
add. solo guitar: Magnus Berglund
keyboards: Per Ramsby
Sound clips in advance:
VON BALTZER - All Night Long (Edit)
VON BALTZER - Burning Bridges (Edit)
VON BALTZER - Cultural Days (Edit)
More information: www.metalheaven.net/press