German label AOR Heaven has extended their collaboration with Swedish Melodic Rock group TASTE who will release their second album "Moral Decay" on August 31st, 2018!
The PR for this release via Haulix will start tomorrow.
___________________________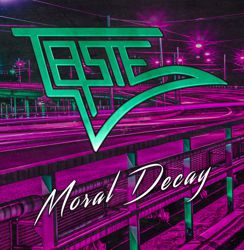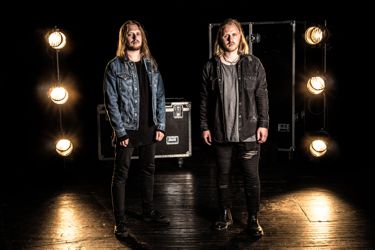 TASTE was born on the day before New Year's Eve 2009, when the two brothers, Christoffer and Felix Borg decided to make music together. The vision was to make classic 80s AOR, greatly inspired by FM, Giant and Strangeways.
Signing a deal with AOR Heaven, the self-titled album was released January 2013. The album received a lot of good reviews for their classic keyboard driven sound. After doing a few live performances the brothers joined ART NATION. During this time, Christoffer started study to become a music producer and they decided to leave TASTE aside until there was enough time to do it properly.
After a four year hiatus the brothers finally found the time to work together again. With a brand new single, "We Are Back ", released on their own, they signed a new deal with AOR Heaven, and in August 2018 they'll release their highly anticipated second album, " Moral Decay ".
"Moral Decay" is recorded and mixed at Top Floor Studios, Gothenburg, by Christoffer Borg (Anthrax, Amaranthe, Danko Jones). The album is mastered by Jacob Hansen (Volbeat, Amaranthe, Epica).
TASTE:
Christoffer Borg - Vocals, Lead & Rhythm Guitars, Bass and Synth
Felix Borg - Drums, Bass, Clean & Acoustic Guitars and Synth
Social media:
Discography:
Taste - Taste (2014)
Taste - Moral Decay (2018)
Soundfiles in advance:
TASTE - The Fire Inside (Edit)
Label: www.metalheaven.net
Press link: www.metalheaven.net/press