This month with news from: Atlas, Heartwind, Midnite City, Newman & White Widdow.
+++
::: MIDNITE CITY return with new album; first video released! :::
Following on from their explosive self-titled debut album last year, MIDNITE CITY return all guns blazing on 19th of October 2018 via AOR Heaven with their sophomore release 'THERE GOES THE NEIGHBOURHHOOD' - eleven tracks of fist pumping, high energy, feel-good, hair metal of the highest order!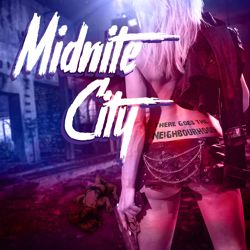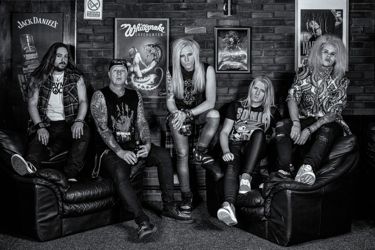 The lush melodies, huge choruses and gargantuan hooks found on their debut album are all here in abundance alongside some true modern day glam anthems, fun commercial party rock, moody mid-paced hard rockers and heart wrenching power ballads big enough to light up an entire arena.
As with the first album, the winning formula has remained - all songs have been written by Rob Wylde, whilst Pete Newdeck has once again taken control of production, engineering and mixing duties. With 'THERE GOES THE NEIGHBOURHOOD' the band has literally stepped everything up several notches to unbridled, head splitting proportions. The guitars are big, the drums are huge, there are walls and walls of harmonies and more synths than you'd find this side of a classic Bon Jovi album. In a nutshell, this album has everything but the kitchen sink!
With shows all over the UK and Europe in 2017/ 2018, MIDNITE CITY's sound is tighter than ever before.
So if you long for a band that still look, sound and perform like those long lost million selling forgotten bands of the late 80's/ early 90's, MIDNITE CITY and 'THERE GOES THE NEIGHBOURHOOD' is the album for you. Don't forget to catch MIDNITE CITY tearing it up live all over the UK, Europe and beyond in their own inimitable, arena rock style in 2018/ 2019…
Check out the video for "Give Me Love" on Youtube via this link: https://youtu.be/awJRuLagNDw
Soundfiles in advance:
MIDNITE CITY - Here Comes The Party (Edit)
MIDNITE CITY - Life Ain't Like This On The RAdio (Edit)
MIDNITE CITY - You Don't Understand Me (Edit)
Facebook: https://www.facebook.com/midnitecityuk
PR start: September 11th, 2018
Release date "There Goes The Neighbourhood": 19.10.2018
PR: Diese E-Mail-Adresse ist vor Spambots geschützt! Zur Anzeige muss JavaScript eingeschaltet sein!
******************************
::: WHITE WIDDOW aim for "Victory" from October 18th, 2019! :::
Formed in Melbourne, Australia in 2008 and centered around the Millis brothers Jules (Vocals - ex Tigertailz) & Xavier (Keyboards - 2 x Aria Nominee) and guitar virtuoso Enzo Almanzi. Raised on a healthy diet of 80's Arena Rock and influenced by artists such as Survivor, Foreigner, Journey, Night Ranger, Starship, Dokken and Australia's own Rick Springfield. In 2010 White Widdow signed with the AOR Heaven label and stormed onto the Melodic Rock scene across the globe with the release of their self-titled debut album throughout Europe.
After four successful studio albums and numerous live appearances, the Australians now return with their 5th record which is entitled "Victory".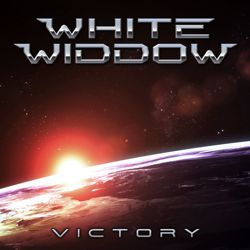 2018 has seen White Widdow re-enter the studio, celebrating ten years since the band began and an album cover that throws back to the style of their debut. "Victory" incorporates a strong Pomp element in the songs along with White Widdow's traditional classic 80's AOR sound, the band allowing their influence of bands like Giuffria and White Sister to really come through. Featuring over the top pompus keyboards, stacked harmony vocals from the Millis brothers and Enzo Almanzi's tasty solos throughout. White Widdow are set to perform at Rockingham in the UK in support of the new album, followed by a tour through Spain, Greece and their native Australia.
White Widdow are: Lead Vocals - Jules Millis; Keyboards & Vocals - Xavier Millis; Guitars - Enzo Almanzi; Bass - Ben Webster; Drums - Gavin Hill
Soundfiles in advance:
WHITE WIDDOW - Fight For Love (Edit)
WHITE WIDDOW - Second Hand Heart (Edit)
PR start: September 11th, 2018
Release date "Victory": 19.10.2018
PR: Diese E-Mail-Adresse ist vor Spambots geschützt! Zur Anzeige muss JavaScript eingeschaltet sein!
Web: www.facebook.com/whitewiddowaor
*******************************
::: New promo video for "One More Night" from NEWMAN available!":::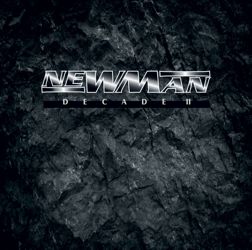 In order to promote the new compilation album "Decades II", NEWMAN have released a new promo video for the song "One More Night".
Here comes the Youtube link: https://youtu.be/XKRi6a2tO30
PR contact: Diese E-Mail-Adresse ist vor Spambots geschützt! Zur Anzeige muss JavaScript eingeschaltet sein!
Release date "Decades II": September 28th, 2018
Web: www.newmansound.com
*******************************
:::ATLAS release "Breath Me In" as lyric video!:::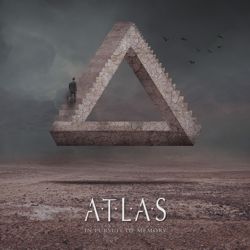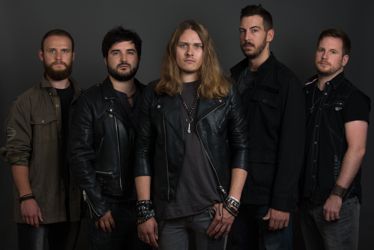 To promote their upcoming debut album "In Pursuit Of Memory", British Rock band ATLAS released a lyric video for the track "Breath Me In":
Release date "In Pursuit Of Memory": September 28th, 2018.
Web: https://www.facebook.com/atlasprojectuk
PR: Diese E-Mail-Adresse ist vor Spambots geschützt! Zur Anzeige muss JavaScript eingeschaltet sein!
******************************
HEARTWIND release new video for "Higher And Higher"!
Swedish Melodic Rock group HEARTWIND just released a new video from the current album "Higher And Higher".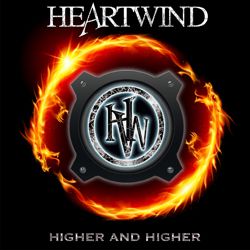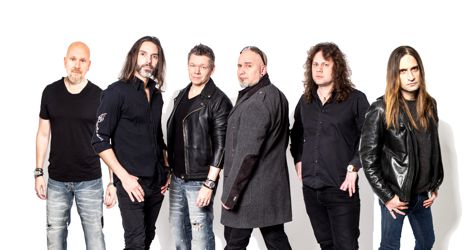 Check out the clip for the title track at this link: https://youtu.be/VP6CjEzPY7I
Current album: Higher And Higher (AOR Heaven, 2018)
www.heartwind.se www.facebook.com/Heartwindtheband
******************************
Follow AOR Heaven on Facebook for more news, video posts and other information at: @facebook: aorheaven
Label: www.metalheaven.net
Press material for all releases: www.metalheaven.net/press
@youtube: channel/UC24iczfMPdWMumIYlLg91dg