For German version, scroll down!
American Classic Rock band PAVLOV's DOG successfully has completed their most recent European tour! A live video clip for the new track "Paris" was recorded at the sold out show in Ghent, Belgium on November 14th, 2018 and is now available on Youtube via thins link: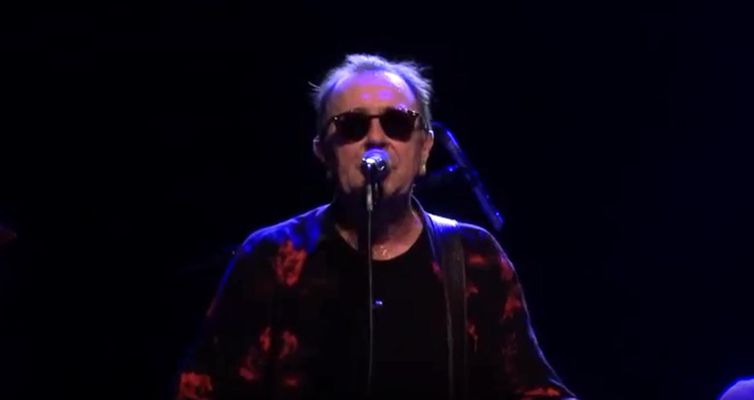 The band's current album "Prodigal Dreamer" was released via Rockville Music/ Soulfood on December 7th, 2018 world-wide and so far has received amazing feedback from the press.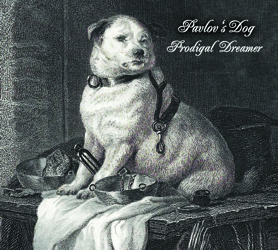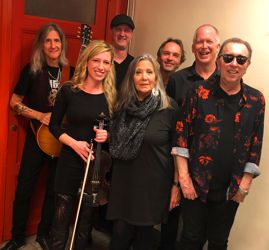 Here come some excerpts:
"Damned close to Pampered Menial. Feels like listening to band classics." (Eclipsed, Germany, Best Album 12/2018)
"Genious masterpiece that one can't stop listening to" (Breakout, Germany, cover story & "Hall of Fame" award)
"As inspiring as always. Timeless classic rock with progressive aspiration on highest level." (Musix, Germany)
"Thrilling as always. Mesmerized the listener deeply." (Musikatlas, Austria)
"Prodigal Dreamer deserves a bigger audience than just the die-hard fans." (Good Times, Germany)
"On same level like the iconic 70ies classics." (Betreutesproggen.de, Germany)
"Very sophisticated songs that pour their charm in the details. Terrific spirited mood." (Classic Rock, Germany)
"A one-of-a-kind melange of Classic Rock, Progressive and Folk that gives the creeps and delves the listener into affecting emotions. Recorded with room-miking for a perfect sound." (Rock Hard, Germany)
"A masterpiece's lasting breath. Convincing by an intense and authentic atmosphere. Wonderful-magical Pavlov's Dog spirit." (Rocks Magazine, Germany, 8/10 points)
"What an opus! Prodigal Dreamer at least keeps the standards of the first two Pavlov's Dog records." (Rolling Stone Forum, Germany
***
Die amerikanische Classic Rock-Band PAVLOV'S DOG hat mittlerweile ihre Europa-Tour erfolgreich absolviert. Im Rahmen der ausverkauften Show im belgischen Gent wurde am 14.011.2018 für das Lied "Paris" ein Live-Video mitgefilmt, welches nun auf Youtube bereit steht: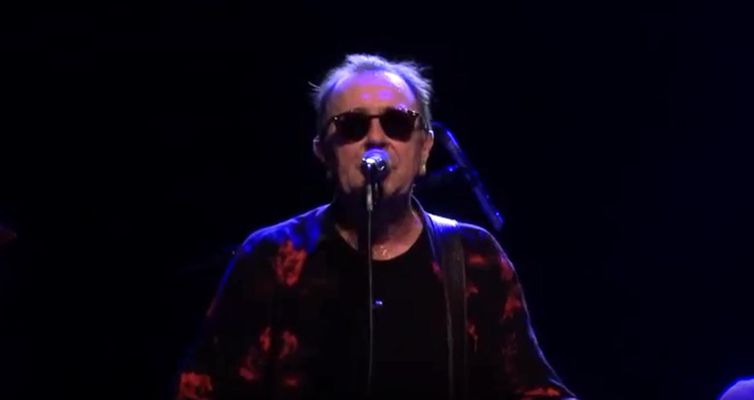 Das aktuelle Album der Formation, "Prodigal Dreamer", erschien am 07.12.2018 weltweit über Rockville Music/Soulfood und erzielte bis dato herausragendes Feedback in der Presse.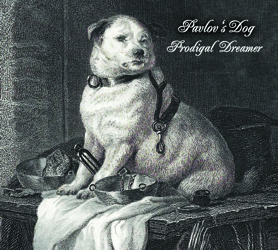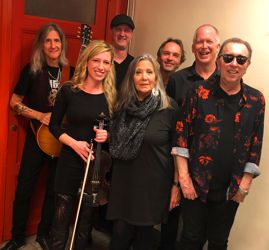 Hier kommen einige Auszüge:
"Verdammt nahe an Pampered Menial. Als würde man Bandklassikern lauschen." (Eclipsed, Deutschland, Album des Monats)
"Geniales Meisterwerk, das einen nicht mehr loslässt" (Breakout, Deutschland, Titelstory und Hall of Fame)
"Der lange Atem eines Meisterwerks. Besticht durch eine intime, authentische Atmosphäre. Wundersam-zauberhafter Pavlov's Dog Flair." (Rocks, Deutschland, 8/10 Punkten)
"Heute genauso inspirierend wie eh & jeh". Zeitloser Classic Rock mit Progressiv-Anspruch auf höchstem Niveau." (Musix, Deutschland)
"Packend wie eh & jeh. Versteht den Zuhörer nachhaltig zu verzaubern." (Musikatlas, Österreich)
"Prodigal Dreamer verdient ein größeres Publikum als nur die Hardcore Fans." (Good Times, Deutschland)
"Präsentiert sich auf Augenhöhe mit ihren legendären Platten der 70er." (Betreutesproggen, Deutschland)
"Ein herrliches Album, das so wunderbar in die Jahreszeit passt." (Metalglory, Deutschland)
"Reiflich durchdachte Songs, deren besonderer Charm im Detail zu finden ist. Da wird akzentuiert und wohlüberlegt musiziert. Wunderbar lebendige Grundstimmung." (Classic Rock, Deutschland)
"Eine einzigartige Melange aus Classic Rock, Progressive Rock und Folk, die kontinuierlich Gänsehautmomente erzeugt und den Hörer in bewegende Gefühlswelten eintauchen lässt. Mit Raum-Mikrofonierung für den perfekten Sound." (Rock Hard, Deutschland)
"Welch ein Werk! Prodigal Dreamer hält mindestens den Standard der ersten beiden Pavlov's Dog Platten." (Rolling Stone Forum, Deutschland)
Band: David Surkamp (Vocals, Acoustic- & E-Guitar), Sara Surkamp (vocals on tracks 5, 7, 10), Abbie Steiling (violin), Rick Steiling (bass), David Malachowksi (e-guitar), Manfred Ploetz (drums), Mark Maher (piano, hammond B3, synthesizer)
Web: https://www.facebook.com/pavlovsdogband
Label: Rockville Music, Phone ++49/+0170/8375838, Diese E-Mail-Adresse ist vor Spambots geschützt! Zur Anzeige muss JavaScript eingeschaltet sein!
Distribution: Soulfood Music, Phone ++49/+40/8541960, www.soulfood-music.de
Promotion Europe: GerMusica, Phone ++49/+2593 /929695, Diese E-Mail-Adresse ist vor Spambots geschützt! Zur Anzeige muss JavaScript eingeschaltet sein!