This month with news from: Wake The Nations, Trishula & Peter H. Nilsson
+++
:::WAKE THE NATIONS chart with "Heartrock" in Finland's physical sales chart on #6 in the first week!:::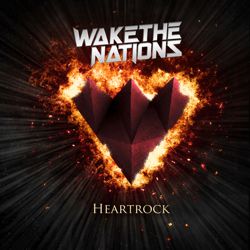 "Heartrock" is the Finnish band's second album which was recorded and written in cooperation with some of the best melodic hard rock professionals in Scandinavia during the years 2016-2018 including gurus such as Sören Kronqvist (Joe-Lynn Turner/One Desire) and Thomas Wikström (Therion), mixing and mastering was conducted by the almighty Erik Mårtensson (Eclipse/W.E.T.), producers include Ilkka Wirtanen (Reckless Love/The Nights). The end result being a solid yet diverse melodic AOR album with stadium rock sounds, a hint of the 80's, and interesting stories of life and love.
Krister Stenbom - vocals
Risto Tuominen – guitar, keys & backing vocals
Janne "Gekko" Granfors – bass
Jori "Jorge" Tojander - keys
Tuomas Pelli – drums
Video clip for "Tattooed Girl": https://youtu.be/CGJX0D_1x7o
www.facebook.com/wakethenations
The album is available on CD & digital in all fine Rock stores now!
++++
::: UK guitarist Neil Fraser returns with his new band TRISHULA on March 29! :::
British band 'Trishula' is the brain child of UK Guitarist Neil Fraser and was born out of Neil's work on his first solo project which started in 2015. In the mid eighties Neil played in a number of local rock bands from the Staffordshire area of England, and achievements during this time included gaining airplay on Radio Luxembourg with a track called 'Poltergeist', along with securing support slots with bands such as eighties glam rock band 'Wrathchild' who were gaining lots of attention at the time. Since the late nineties Neil has played, toured and/or recorded with bands and artists such as TEN, Rage of Angels, Tony Mills (TNT, SHY). During his time with the band Rage of Angels, Neil had worked alongside Welsh vocalist Jason Morgan and Portuguese drummer Joao Colaco, so when forming 'Trishula', Jason and Joao were Neil's first choice to complete the lineup for recording the album.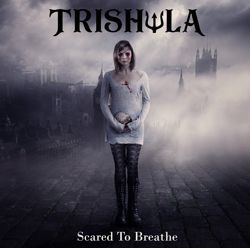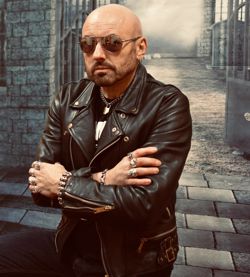 The bands debut album 'Scared To Breathe' was initially recorded in Neil's home studio (Farmyard Studios), demo vocals were recorded in various locations in Wales, with final vocal recordings being captured at M2 Madhat Studios (Magnum) under the watchful eye of Sheena Sear, additional keyboards were also added at M2 Studios by Magnum Keyboard player Rick Benton, drums were recorded in Black Sheep Studios in Portugal, with final mixing and mastering was also being undertaken by Sheena Sear and Mark Stuart at M2 Studios.
Check out the video "Scared To Breathe" in advance: https://youtu.be/imjierhjfE
Tracklist: 1. I can see it in your eyes, 2. Scared to breathe, 3. A thousand pieces, 4. Secrets & lies, 5. I never cried, 6. Homeland, 7. Don't let go, 8. A love so cruel, 9. Magnetic memories, 10. Jealousy, 11. For a friend (Instrumental)
Soundfiles in advance:
TRISHULA - I Can See It In Your Eyes (Edit)
TRISHULA - I Never Cried (Edit)
TRISHULA - Scared To Breathe (Edit)
Web: neilfraserguitarist.com
******************************
::: Swedish guitarist Peter H. Nilsson debuts with his "Little American Dream" on AOR Heaven on March 29!"
Swedish guitar player Peter H Nilsson has been in the musical business for many years in different bands in and extensive touring in his home country. In 2016 Nilsson started to work in his studio tracking new ideas for an album and in June 2017 all songs were done.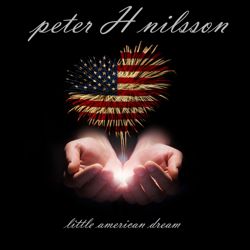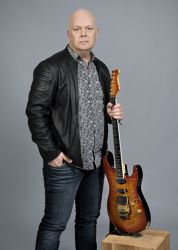 Nilsson was at the same time looking for a singer and found what he was looking for via the world's leading music production marketplace Soundbetter: Chris Biano from Nashville, Tennessee and started to discuss
the possibility to work together and finally, in July 2017 the first song was tracked.

At the end of 2017 the majority of all songs were ready but the guitar player felt that the tracks needed something extra. He then started to look for a drummer on Soundbetter and soon found session drummer Jason Meekins from Austin, Texas who was recruited for the album in January 2018. long-time friend and bass player Patrik Adiels from Gothenburg joined for the album in early 2018.
Thomas "Plec" Johansson started to mix the record, which is called "Little American Dream", in September 2018 at his Panic Room Studios in Skövde, Sweden where the record also was mastered.
All songs written by: Peter H Nilsson and Chris Biano

Line up:
Peter H Nilsson: Guitars, Keyboards
Chris Biano: Vocals
Jason Meekins: Drums
Patrik Adiels: Bass
Tracklist: 1. You Better Run, 2. Me And You 3. Am I Dreaming 4. Timeless 5:20 5. Little American Dream
6. Haunted 7. Love Is Worth Fighting For 8. Rumours 9. Magic
Soundfiles in advance:
PETER H. NILSSON - Little American Dream (Edit)
PETER H. NILSSON - Me And You (Edit)