This month with news from: X-Romance.
+++
::: X-ROMANCE release "Voices From The Past" on May 24th, 2019 via AOR Heaven!"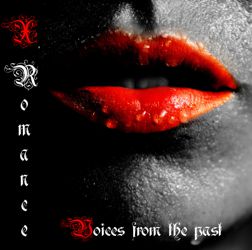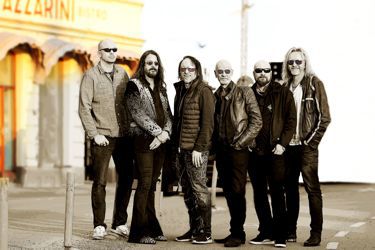 X-ROMANCE was initially a project starting in 2015 as an offspring to the original band ROMANCE from 1988 founded by Anders "LA" Rönnblom & Thomas Widmark. In the fall of 2015, Anders was going through a box of old tapes and found the old ROMANCE recordings. He called up Thomas and because he thought that these tapes were too good to be put in a box and stored in a closet. In the following time, they went through all the tracks and re-recorded them. Widmark started to look for musicians in the Stockholm area. There were no problems to find guys who wanted be a part of this project; it was rather harder to find the right guys for the job.
X-ROMANCE consists of an experienced line-up with musicians with a lot of experience in the music industry who now have come together to deliver this fresh Melodic AOR masterpiece called "Voices From The Past".
The album was recorded and mixed at REFLECTION SOUNDS STUDIO, Stockholm and engineered and produced by Tomas Rosenberg & Thomas Widmark. Mastered by Tomas Rosenberg, REFLECTION SOUNDS STUDIO, Stockholm
ANDREAS NOVAK - Vocals (House Of Shakira)
ANDERS LA RÖNNBLOM - Bass guitar (Killer Bee)
THOMAS WIDMARK - Keyboard
FREDRIK TJERNELD - Lead & Rhythm Guitar
MIKAEL DAHLIN - Lead & Rhythm Guitar (Killer Bee)
KENTA KARLBOM - Drums (Goatess)


Lyric video "You And I": https://youtu.be/wX8I0Tr6Luc
Soundfiles in advance:
X-ROMANCE - Over And Over (Edit)
X-ROMANCE - Total Madness (Edit)
Web: https://www.facebook.com/officialXromance/
PR world-wide: Diese E-Mail-Adresse ist vor Spambots geschützt! Zur Anzeige muss JavaScript eingeschaltet sein!
Haulix: will be provided this afternoon (CET)
Follow AOR Heaven on Facebook for more news, video posts and other information at: @facebook: aorheaven
Label: www.metalheaven.net
Press material for all releases: www.metalheaven.net/press
@youtube: channel/UC24iczfMPdWMumIYlLg91dg