Swedish Melodic Rock legend ALIEN's "Anniversary Tour" is now completed, and ALIEN -the original line-up - has come to an end.
The band says: "We performed our very last show together at the Helgeå Festival on July 6th. Our heartful thanks go out to all our fans for supporting us for the last 10 years."
Alien is now moving on to a new phase. A new album will be recorded this summer and due to differences in how their music should develop, two original members, Ken Sandin and Jimmy Wandroph, have decided to no longer be a part of the group. AlIEN is from now on Jim Jidhed, Tony Borg and Toby Tarrach.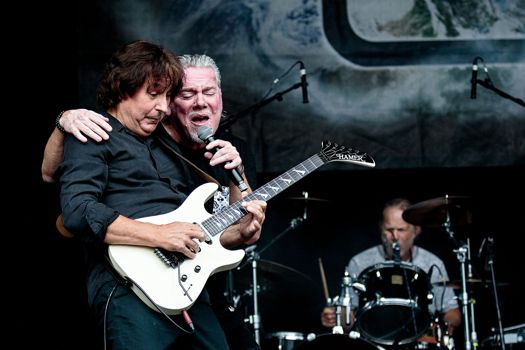 picture credit: Dan Leo Lindberg
The band wishes Ken and Jimmy the best of luck in their future projects.
Alien will also like to take this opportunity to announce that the producers of the forthcoming album will be Niclas Engelin from IN FLAMES, founder of the band Engel and Sell The Dead and Oscar Nilsson from Engel.