This month with news from Captain Black Beard, Stoneflower & Arkado!
*****
::: CAPTAIN BLACK BEARD join the AOR Heaven roster; "Sonic Forces" set for release on April 24th, 2020!"
Captain Black Beard made their live debut in Stockholm, Sweden on the 31st October 2009 and released their self-titled album in May 2011. Hailed by the press all over the world, so much it was called one of the "albums of the year" by legendary journalist Geoff Barton of Classic Rock Magazine.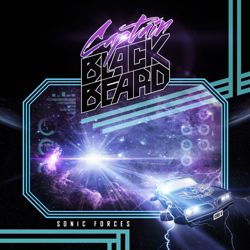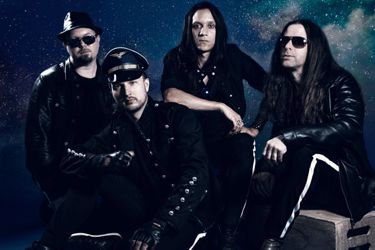 After shows in America and the UK, most of 2013 was spent working on the second album "Before Plastic" which was released in May 2014. The band also made a return to the UK playing the Hard Rock Hell Festival and opening for Graham Bonnet (Rainbow, MSG). This album also got great reviews and featured a guest appearance by Bruce Kulick (KISS, Grand Funk Railroad).
In February 2015, Captain Black Beard entered the studio with producer Chips Kiesbye (Hellacopters, Bonafide). They also toured Scandinavia as support act to Joe Lynn Turner (Rainbow, Yngwie Malmsteen), Robin Beck and House Of Lords. "It's A Mouthful" was released in March 2016 and the tour started with a comeback to the Hard Rock Hell Festival as well as - again - supporting Joe Lynn Turner. By the end of the year the group amicably parted ways with singer Sakaria Björklund.
In 2017 a "new" Captain Black Beard entered the studio to record with producer Jona Tee (keyboardist in H.e.a.t) and in April 2018, "Struck By Lightning" was released to rave reviews. This line-up would however be short-lived and tour dates following the release featured the amazing Linnea Vikström (Therion) as temporary lead vocalist.
In early 2019 the band brought in singer Martin Holsner for a co-headlining tour with Osukaru throughout Germany and started to work on a new album with producer Dave Dalone (guitarist in H.e.a.t) which led to the band completely reinventing themselves in time for their 10th anniversary.
Following a bombastic start of 2020 supporting Geoff Tate on tour, Captain Black Beard are proud to bring out their "Sonic Forces" this coming April. The album was recorded at Yardstreet Studios in Stockholm, Sweden.
Live: April 25th, Musikens Hus - Göteborg, SWE; May 22nd, Harry B James - Stockholm, SWE; May 23rd, Björnes - Örebro, SWE
Line-up: Christian Ek – guitar, Martin Holsner – vocals, Robert Majd – bass, Vinnie Stromberg - drums
Headlights (Official Video): https://youtu.be/AJayawuWijk
Release date "Sonic Forces": April 24th, 2020
Web: www.captainblackbeard.net
PR world-wide: Diese E-Mail-Adresse ist vor Spambots geschützt! Zur Anzeige muss JavaScript eingeschaltet sein!
Haulix: will be send on Friday, March 6th
****
::: STONEFLOWER sign to AOR Heaven; new album "Finally" to be released on April 24th, 2020! :::
Having released one album with Diesel Dahl (d, TNT), Tom Sennerud (g), Frode Henriksen (v) and Jon Johannessen (g) decided to form a band on their own in 1996: STONEFLOWER. The Norwegians were soon joined by Svenn Huneide (b). They decided to hire experienced drummer Steinar Krokstad (STAGE DOLLS) and Dag Bårdstu (keys) to create the best result. The debut "Crack A Little Smile" was finally released on the small label Storyteller Records in 2003 and sold world-wide via AOR Heaven's mailorder. A video for the track "If You Say" was released feat. Geir Johnny Huneide (d). Then, Johannessen left group in 2005.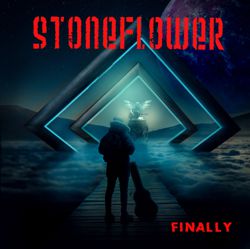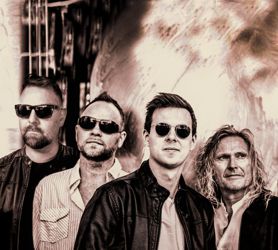 When singer Frode Henriksen moved to a different part of the country after 2010, the band split up. Tom felt that the album already in progress was too good to let go, so he started finishing the album on his own. "Destination Anywhere" was released on his own label, Late Night Music. It received highly critical acclaim, like "best AOR album 2014" (Sweden Rock Magazine).
After the positive feedback, members Tom and Svenn decided to reignite the band with a new singer. By sheer luck they found the amazingly talented John Masaki ("Norwegian Idol"). The first track recorded included one of the most famous and gifted Norwegian drummers, Per Hillestad (LAVA, A-HA,) but the band soon decided to go for a full-time member and the talented and AOR-loving Geir Johnny Huneide (brother to Svenn) got the job. Geir then recorded the rest of the album with Steinar Krokstad (STAGE DOLLS) guesting on one track. STONEFLOWER this time signed a record deal with AOR Heaven. "Finally" was mainly recorded in Tom's own studio "Late Night Music". Some drums were recorded at Leif Johansen's (21 GUNS, PHENOMENA, A-HA) "Stable Studio". Guests on "Finally" are Per Hillestad (d), premium Swedish AOR guitarist, Tommy Denander (PAUL STANLEY, ALICE COOPER), Bjørn Ole Rasch (keys, SECRET GARDEN) and Gunnar Westlie (g, DA VINCI). Mixed by Trond Engebretsen and Tom Sennerud, mastered by JK Northrup (KING KOBRA).
Line-up: John Masaki – Vocals; Svenn Huneide - Bass, Vocals; Tom Sennerud - Guitars, keys, vocals; Geir Johnny Huneide - Drums
Gonna Let You Go (Official Video): https://youtu.be/xgwIbjLZrnQ
Release date "Finally": April 24th, 2020
Web: www.facebook.com/stoneflowertheband
PR world-wide: Diese E-Mail-Adresse ist vor Spambots geschützt! Zur Anzeige muss JavaScript eingeschaltet sein!
Haulix: will be send on Friday, March 6th
*****
::: New video clip from ARKADO out now!" :::
Swedish Melodic Rock ARKADO released a new video clip for the track "Don't Rape The Nature" earlier this week.
Check out the clip here: https://youtu.be/vRnaGZJPqkI
Their debut album "Never Say Never" will be released on March 27th and still is available for press & radio for download from Haulix.
Release date: March 27th, 2020
Web: arkado.se
PR world-wide: Diese E-Mail-Adresse ist vor Spambots geschützt! Zur Anzeige muss JavaScript eingeschaltet sein!
Haulix: still available
*****
Follow AOR Heaven on Facebook for more news, video posts and other information at: @facebook: aorheaven
Label: www.metalheaven.net
Press material for all releases: www.metalheaven.net/press
@youtube: channel/UC24iczfMPdWMumIYlLg91dg