Dear business partners,
below you find the key information for the first new PR title in the new year:
EZ LIVIN' – Firestorm (LZ Records/Sony, out: February 28th, 2014).
The PR for this release will start at the end of this week or early next week. Please send us your requests! Guitarist Hans Ziller (Bonfire) will be available for interviews as well.
+++
Album: EZ Livin' – Firestorm
Release date: February 28th, 2014
Label: LZ Records
PR: Diese E-Mail-Adresse ist vor Spambots geschützt! Zur Anzeige muss JavaScript eingeschaltet sein!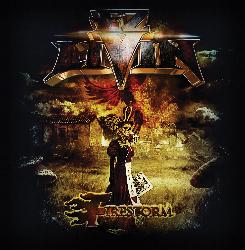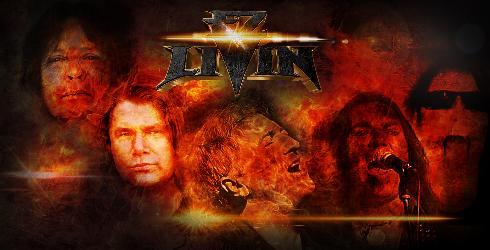 The German-American Hard Rock group EZ LIVIN' around mastermind and BONFIRE guitar player Hans Ziller returns with former ACCEPT singer David Reece on the mic!
Founded in 1991, EZ LIVIN' in the same year have sold 20.000 copies of their debut album "After The Fire" in Europe alone. After the release of the record, the band successfully went on the road as part of the Metal Hammer Roadshow together with Axel Rudi Pell, Casanova, Coracko and Domain.
Now, in the year 2013, Hans Ziller has called some new colleagues to get the group going again. The guitarist added some familiar names to the line-up: Harry Reischmann, who's known as  drummer of Ziller's other band BONFIRE, Ronnie Parks (Tango Down and Seven Witches) on bass guitar, Paul Morris (Rainbow) on keyboards, piano & organ and none other than the aforementioned former ACCEPT front man David Reece (Bangaloire Choir) are completing this band which is playing melodic Hard Rock with a bluesy touch. Chris Lyne (Mother Road and ex Soul Doctor) appears as guest on guitars.
With the new album Firestorm which will be released on 02.28.2014 via Sony Music and was produced & mixed by Alessandro Del Vecchio (Hardline etc.) EZ LIVIN' are ready to rock the European stages again in April 2014!
The band will perform both old and new songs from it's own catalogue but also offer the classic songs from BONFIRE and ACCEPT – a tour not to miss!
https://www.facebook.com/EZ.Livin.Official