Dear media partners,
below you find the key information about AOR Heaven's upcoming June 27th releases from DEAD END HEROES and ACACIA AVENUE.
As usual with AOR Heaven, we're in charge for the PR in Europe (excluding UK) and the albums will be submitted digitally via Haulix (later today).
Both bands will be available for interviews as well!
Have a rockin' week!
Birgitt
++++
Product: Dead End Heroes – Roadkill
Label: AOR Heaven
Out: June 27th, 2014
PR territory: Europe (without UK)
Contact: Diese E-Mail-Adresse ist vor Spambots geschützt! Zur Anzeige muss JavaScript eingeschaltet sein! ';document.getElementById('cloak59d8d4c75e30a317557a592d30514481').innerHTML += ''+addy_text59d8d4c75e30a317557a592d30514481+'<\/a>';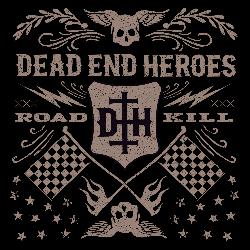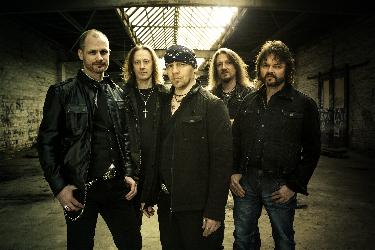 Some bands are formed together through newspaper ads, others are the net result of a prolonged booze session at the local pub, yet the DEAD END HEROES were formed by accident. A good accident! Whilst the initial discussions began around a solo album of Swiss drummer Daniel Voegeli (ME & THE REST), the project grew arms and legs and developed into an immense passion - a completely fully operational band that excelled at having fun sharing their common love of Hard Rock.
After Voegeli had assembled his collection of instrumental songs he contacted exceptional Guitarist and Producer Rolf Munkes (EMPIRE, TONY MARTIN, MAJESTY) to oversee the disc's production. However, Munkes was so impressed by Voegeli's drumming and initial song ideas that he encouraged him to develop a fully functioning band around the tunes and work towards completing an album.
The first port of call was German vocalist and session musician Carsten Lizard Schulz (EVIDENCE ONE, DOMAIN, LAVALLE) who took Voegeli's instrumentals under his wing and gave them new life. Through his engaging lyrics and ear candy hooks they developed into real songs with Schulz' trademark stamp alongside Voegeli's bedrock base.
On Schulz's recommendation, the next member to join the fold was Scottish bassist Paul Logue (EDEN'S CURSE, DOOGIE WHITE, DAVID READMAN, LAVALLE), who had worked with him on several productions. Logue at first was hesitant to belong to any group out with his main band but succumbed after completing the recording sessions at his studio in Scotland, such was the strength of the material.
Last but by no means least, to add the missing Classic Rock ingredient to the recipe was Schulz' long-time friend and world-class Hammond Organist Holger Seeger (MIDNITE CLUB, IAIN ASHLEY HERSEY). His Hammond gave the songs the final flavour they were missing whilst a classy seventies touch and vibe.
All five members were without doubt absolutely certain that this had become more than just a studio project and the DEAD END HEROES were born. Sitting musically somewhere between late seventies and early eighties hard rock with a hint of DEEP PURPLE, a pinch of KROKUS and an extra serving of classic MICHAEL SCHENKER, their addictive cocktail is simply good time old-fashioned Hard Rock that packs a punch.
Sometimes ... it just works!
Line-up:Carsten Lizard Schulz – vocals, Rolf Munkes – guitars, Daniel Voegeli – drums, Paul Logue – bass, Holger Seeger - keyboards
Track list:01. Roadkill, 02. Dead End Heroes, 03. Cry For The Moon, 04. Feed The Flames, 05. The Wind Howls Fire, 06. Stormfront, 07. Hands Off The Wheel, 08. And The Loser Is, 09. Technicolor Love, 10. The Fire's Worth The Loneliness, 11. Gambler's Crusade
Sound clips in advance:
DEAD END HEROES - Cry For The Moon (Edit)
DEAD END HEROES - Roadkill (Edit)
DEAD END HEROES - The Wind Howls Fire (Edit)
Website: www.deadendheroes.com
Facebook: www.facebook.com/deadendheroes
Product: Acacia Avenue - Cold
Label: AOR Heaven
Out: June 27th, 2014
PR territory: Europe (without UK)
Contact: Diese E-Mail-Adresse ist vor Spambots geschützt! Zur Anzeige muss JavaScript eingeschaltet sein!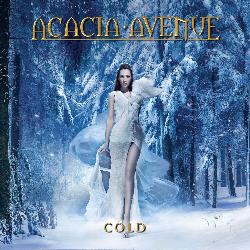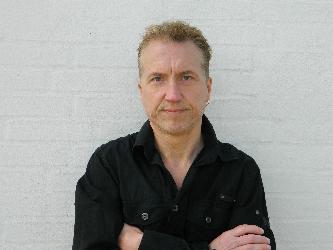 The idea for Acacia Avenue began back in 2008. Founding member, Torben Enevoldsen (Fate, Fatal Force, Section A), spent most of that year writing new material. Some of this new material came to be very melodic hard rock/AOR, and the idea of doing a full album in this style quickly emerged. In order to spice things up however, Enevoldsen decided to ask a few good friends of his to participate, both as singers, but also as co-writers.
The debut album featured Tony Mills (Ex-TNT, Shy), Geir Rönning (Radioactive), Torben Lysholm (Pangea, Mysterell) and Lars Säfsund (Work Of Art) on vocals. Torben did the bass, keyboards and guitars, as well as both lead and backing vocals on a few songs himself, and Thomas Heintzelmann (Decoy) did the drums. The self-entitled debut album was released on Lion Music in January 2010.
Enevoldsen continued doing various projects, but at the end of 2010, Torben was asked to join the Danish hard rock band Fate. He agreed and joined the band in January 2011. Although busy with Fate, Enevoldsen never stopped working on new material of his own. So the idea of doing another Acacia Avenue album was never far away. Torben grew up listening to bands like Boston, Journey, Toto and Survivor, so he thoroughly enjoyed writing in this very melodic and somewhat softer style.
New songs were written and the first singer to get involved was Rob Moratti (Ex-Saga, Final Frontier). Torben and Rob had met each other on MySpace, years before Rob joined Saga, and had discussed the possibility of working together. Acacia Avenue turned out to be the perfect vehicle to pursue this desire.
Apart from Rob, the new album features vocal performances by Steve Newman (Newman), Torben Lysholm (Pangea, Mysterell), Albin Ljungqvist, Mikael Roupé (Bamboo Brothers), Peter Sundell (Grand Illusion, Decoy) and Nicklas Sonne (Defecto).
Once again, Torben was in charge for all the bass, keyboards and guitars, as well as singing background vocals on a few songs. New drummer, Dennis Hansen (Fatal Force) did the drums, and like last time, the majority of the recordings took place at Funny Farm Studios in Denmark, which is Torben's own studio.
The new album, entitled "Cold", was mixed and mastered at Funny Farm Studios by Torben Enevoldsen. Enevoldsen also produced the album.
Line-up:Rob Moratti – Vocals, Steve Newman – Vocals, Albin Ljungqvist – Vocals, Mikael Roupé – Vocals, Torben Lysholm – Vocals, Peter Sundell – Vocals, Nicklas Sonne – Vocals, Torben Enevoldsen - Guitars, bass, keyboards., vocals, Lars Frandsen-Melau - piano on "Cold", Dennis Hansen - Drums
Track list:01 Time (Enevoldsen/Newman) , 02 Love Will Survive (Enevoldsen/Moratti), 03 It's Over (Enevoldsen/Ljungqvist), 04 Out Of The Business, (Waybill/Anderson/Cotten/Prince/ Steen/Welnick/Spoon), 05 Signs Of Love (Enevoldsen/Moratti), 06 Cold (Enevoldsen/Walsh), 07 Angelina - (Enevoldsen/Newman), 08 You And I (Enevoldsen/Roupé), 09 Calling Out (Enevoldsen/Sonne), 10 How Many Nights (Enevoldsen/Lysholm), 11 Freedom From Doubt (Enevoldsen)
Sound clips in advance:
ACACIA AVENUE - Angelina (Edit)
ACACIA AVENUE - Love Will Survive (Edit)
ACACIA AVENUE - Signs Of Love (Edit)
Website: www.torbenenevoldsen.com
Facebook: www.facebook.com/acaciaavenuetheband
Label: www.metalheaven.net