Dear press & radio,
below you find the press release for the upcoming single from Swiss/American band KHAØS "After The Silence". The single & video clip for the song will be released digitally and available at all the usual legal download platforms from July 14th
Here comes an advance trailer for the song: http://youtu.be/viHJjjafX2I (please, spread this link around!).
We're in charge for the PR for this release world-wide except for the UK. Press & radio located in the UK please should contact Andrew @ Future PR.
The single will be submitted digitally via Haulix to our press & radio pool this afternoon.
---
Band: KHAØS
Single/Video: After The Silence
Release Date: 14.07.2014
Label: MRRecords
PR contact (world without UK): Diese E-Mail-Adresse ist vor Spambots geschützt! Zur Anzeige muss JavaScript eingeschaltet sein!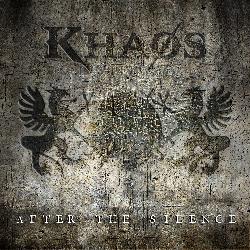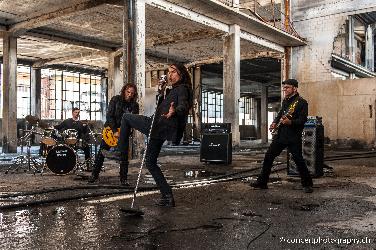 KHAØS is back!
After their critically acclaimed debut EP 'Rising' appeared in late 2012, KHAØS are now ready to release a brand new single entitled 'After The Silence'.
'After The Silence' will be released on July 14th 2014 and is the first single from the forthcoming full-length album 'Risen'. The single will be digitally available worldwide on iTunes, Amazon, Spotify and on all other digital platforms.
Recorded by Rolf Munkes at his Empire Studios in Germany and mastered by music legend and award winner for Adele's '21' Tom Coyne at Sterling Sound in New York; 'After The Silence' is the perfect song to introduce the very first KHAØS full-length album.
"'After The Silence' is the anthemic track that kicks off the album. It's about finding one's self in a war-torn world and bonding together with like-minded people in order to start a peaceful revolution. We face a lot of difficulties throughout our daily lives and in a world where that seems to be the norm, sometimes the only thing we seem to have is ourselves and what we know."
Alongside the single the band is going to release an official videoclip. Directed by the talented Swiss director Can Isik (Beauty of Gemina). The video was shot in a burnt down factory area in Arbon Switzerland and will premiere on Youtube on July 14th.
'Risen' Line-up: Chandler Mogel – vocals, Mark Rossi – guitars, N I c Angileri – bass, Trevor Franklin - drums