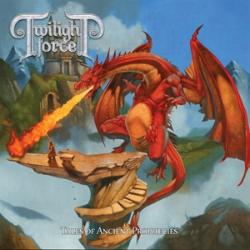 We are very happy to inform you that the adventure metal band TWILIGHT FORCE went straight to #36 in the Swedish National chart!!
And also #7 in the Heavy/Metal chart. http://www.hitlistan.se/
TWILIGHT FORCE released their highly acclaimed debut album "Tales Of Ancient Prophecies" on Black Lodge Records/ Sound Pollution on June 6th, 2014.
Link to the video for "The Power Of The Ancient Force":
https://www.youtube.com/watch?v=XJ7mCRncAXE
We're in charge for the PR for this release in Germany, Austria, Switzerland & the UK. We still have Haulix downloads on offer for press & radio based in these countries (everybody else, please contact SP's main office).
Twilight Force live:
2014-08-16 – Sabaton Open Air, Falun – Sweden
Web:
https://www.facebook.com/pages/Twilight-Force/548969448494708