Dear media,
below you find the key information about AOR Heaven's upcoming August 29th releases from NIVA and MISS BEHAVIOUR.
The PR will be digitally as usual and links via Haulix will be send to the press tomorrow. UK contacts as always will be served by Mike Exley at ME PR.
Both bands will be available for interviews as well!
All the best,
Birgitt
---
Band: Niva
Album: Incremental IV
Out: August 29th, 2014
Label: AOR Heaven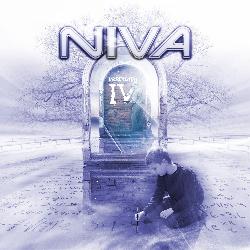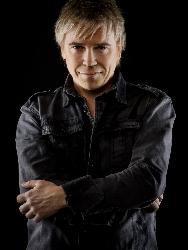 The history of NIVA began in Skövde in the mid 80's and the place was the TBV Music House – this was an inspiring environment for many youths to discover their creativity in a lot of ways, especially regarding the chance to discover their musical abilities.
It was also here where a young Tony Niva set his path to be able to sing and write music, and also for the first time to sing through a microphone! It didn't take long before an offer occurred. The band Zanity got Tony as their singer and their first demo "Time Out Of Mind" got a lot of attention.
After appearing in a lot of bands around in Sweden – for example Vanessa, Swedish Erotica, Malibu Band and Tracy Goes Crazy, Tony got the opportunity to sing for Axia – a band situated and rehearsing in Skövde.
It was an ideal situation both musically and socially for the band and it didn't take long before a Swedish tour started – both with Axia and later on with a cover band called "Under Cover". After some touring, the band drifted apart, and up from the ashes of Axia, NIVA was formed. The band recorded their debut album "No Capitulation" and got a record deal with Zero Records in Japan in 1994. After recording an up to this date not released follow up album, NIVA was disbanded (1995). For a brief period in 2001, Tony was a member of the metal-act Lion's Share and who released the album "Entrance" in the same year.
Moving forward to 2011 and a song called "Janitor Of Love" written for the Swedish Eurovision song contest. This time collaboration partners are Roger Ljunggren and Marcus Persson and even if the song did not make it through, the musical work goes so smoothly, they decide to make another three songs for a demo, just to see if there is any interest for a band in the vein of AOR/Melodic Rock. And it sure is – Marquee Avalon signs with NIVA and after 16 years the band lives up and releasing the album "Gold From The Future" in Japan, September 2011.
Tony did not settle down because of this, so after some negotiations a British based label released the album in Europe – now under the moniker Oxygen – Final Warning. The album gets a lot of attention in both Europe and in the United States.
In 2013 NIVA released the CD Magnitude through AOR Heaven for the European market and now 2014 the sophomore album entitled "Incremental IV" is ready.
"Incremental IV" was produced and mixed by Marcus Persson at CM Music Skara, Sweden with executive producer Tony Niva and mastered by Börjesson, Ear Hear Studio Stockholm. Artwork design by Matthias Norén.
Line-Up: Tony Niva – Vocals, Roger Ljunggren – Guitars, Marcus Persson – Keyboards, Jan Stal – Bass, Bengan Andersson – Drums
Track list:1. Don't You Know, 2. Crush, 3. Better Just Forgotten, 4. Magnitude, 5. The Reason Why, 6. Travel Back In Time, 7. Play The Game, 8. Only You, 9. Lost And Found, 10. All By Myself, 11. Coming Back To You
Sound clips in advance:
NIVA - Better Just Forgotten (Edit)
*****
Band: Miss Behaviour
Album: Double Agent
Out: August 29th, 2014
Label: AOR Heaven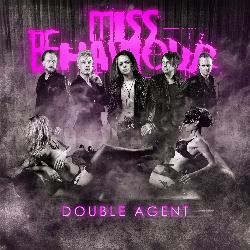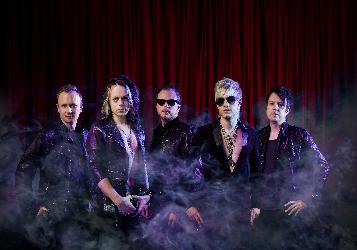 Miss Behaviour - The Biography
The story of Miss Behaviour goes back to 2004. Keyboard player Henrik Sproge and guitarist Erik Heikne were both studying Music Management at the Baltic Business School in Kalmar, Sweden, when the idea of Miss Behaviour first came up. With a great passion for 80's melodic hard rock and AOR, they decided to start the band to express their vision of how a modern rock band, inspired by the great bands of the eighties should sound.
The first Miss Behaviour songs where written in a student apartment in Kalmar in late 2004 and ended up at the 3-song EP Give us the world. Miss Behavior worked –and still do with producer/technician Daniel Gese who had a career as drummer/producer with his 80's metal/sleaze band Pole Position in the late 80s/early 90s.
After the debut album Heart of Midwinter was released in 2006, Henrik and Erik decided to recruit the new lead singer Sebastian Roos, a quite well known singer in Sweden, with a lot of touring, TV and radio performances and Eurovision song contest on his CV. The breakthrough came with the Album Last Woman Standing, released in 2011.
In spring 2011 Miss Behaviour competed in Swedish national radio with the song Till we meet again, making the première live performance with the current lineup in front of 400000 radio listeners. Joining forces with former Backyard Babies manager Michael Sundén in 2011 the band hit the roads in the UK.
Late 2011, after touring the UK with CrashDiet, the album Last Woman Standing won the Melodic.net "Best AoR album of 2011" readers poll with 23% of the votes, leaving bands like Journey, Robin Beck, Work of Art and more behind. The reviews were fantastic and the album got top scores in important magazines, such as Classic Rock (UK), Sweden Rock Magazine (Sweden) and more.
UK Magazine Classic Rock picked Cynthia as one of the best tracks in 2011, and featured the song on the compilation Classic Rock Buzz. Miss Behaviour returned to the UK on the Smokehead Rocks Tour, playing another 10 dates and finished the tour with a sold out show at O2 Islington Academy in London, Oktober 12th, 2011. In the middle of the song writing and recordings of the new album Michael Sundén tragically passed, in a horrible accident at venue Rock City, Nottingham. This loss took a while to recover from but finally the brand new album Double Agent is finished and the band are more eager than ever to write the next chapter in their career.
Double Agent
Double Agent is produced by Daniel Gese and co-produced by Erik Heikne, Henrik Sproge and Sebastian Roos. The album was recorded, mixed and mastered in Studio Lärkbacken and Realtime Recording Studios, Norrköping, Sweden. String sessions are recorded and arranged by Ronnie Roos.
Discography: Heart Of Midwinter (2006), Last Woman Standing (2011), Double Agent (2014)
Line-up: Sebastian Roos - Vocals; Erik Heikne – Guitars, Henrik Sproge –Keyboards; Nicky Bloom– Bass, Guitar; Magnum Jacobs – Drums
Sound clips in advance:
MISS BEHAVIOUR - Double Agent (Edit)
MISS BEHAVIOUR - Magical Feeling (Edit)