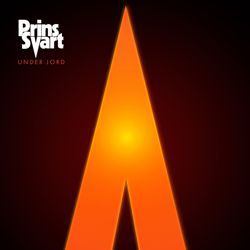 product: Prins Svart - Under Jord
release date: 21.08.2020
label: Musica ex Machina
PR contact: Diese E-Mail-Adresse ist vor Spambots geschützt! Zur Anzeige muss JavaScript eingeschaltet sein!
For their third album, Prins Svart has teamed up with some of Sweden's most prolific voices to portray the bands unique musical style: Mats Levén (Skyblood, ex Candlemass), Håkan Hemlin (Nordman), Janne Åström (Medborgarna, Så ska det låta), and Matti Alfonzetti (Skintrade) perform one song each! You have never heard them like this before!
Prins Svart combines the old with the new and have carved out a niche for themselves by combining Classic rock sounds with Swedish lyrics! The band's unique profile has been shaped by musical experiences from playing with greats such as Michael Schenker, Bernie Marsden, Grand Magus, Tiamat and The Poodles.
The music is rooted in the 1970s and bands like Led Zeppelin, Deep Purple, and Black Sabbath, but with influences from the early 1980s and bands such as Dio, Whitesnake, Rainbow and Ozzy Osbourne. The lyrics deal with existential topics such as death, transformation, and love and the production is signed Dino Medanhodzic ("Hardcore Superstar", "Kill the Kong", "The Poodles", "Smash Into Pieces") och Rickard Nilsson ("Avatarium") plays the Hammond organ.