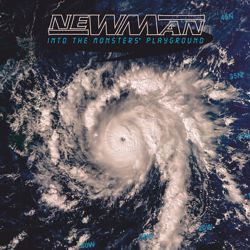 product: Newman - Into The Monsters' Playground
release date: 10.09.2021
label: AOR Heaven
PR territory: world
PR contact: Diese E-Mail-Adresse ist vor Spambots geschützt! Zur Anzeige muss JavaScript eingeschaltet sein!
In 1997 Singer, songwriter Steve Newman formed the band Newman and since
1998 have been producing consistently 13 high quality albums filled with hook laden songs and thought provoking lyrics.
After the release of the album "Ignition" in March 2020, the band also announced they would be playing the HEAT festival in Germany at the end of 2020, and also a view to playing shows in both the UK and Europe, it was to be a busy year. Unfortunately at that time, a little known virus from China had other ideas, and the rest, and indeed, up to the present, as they say, is now history. As things progressed during April and May it became clear (or rather not so clear) that with this constantly changing situation it was impossible to try and schedule any live shows. The decision was taken in July to start work on a new studio album.
Recording and mixing was completed in April of 2021 on the 13th Newman studio release. Entitled "Into The Monsters' Playground" the new album boasts a more "in your face" sound from the opener "Start This Fire" through the anthemic choruses of "Hurricane Sky" and "Icon". Slowing in pace for the heartfelt "Lightning Tree" subsequently exploding back into rock territory with "Give Me Tonight" and the title track "The Monsters' Playground". The unmistakable Newman sound is here in abundance, the fine balance between the hard hitting guitars and the lush keyboards backed by a powerful backbeat. As the cover art suggests there is definitely a storm coming.
Produced By Steve Newman; Recorded At Chrome Dome Studios, London, England between August 2020 and April 2021 All songs written and arranged by Steve Newman