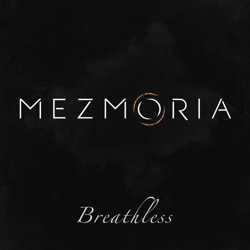 product: Mezmoria - Breathless (digital single)
label: self-released
release date: 16.12.2022
territory: world
PR contact: Diese E-Mail-Adresse ist vor Spambots geschützt! Zur Anzeige muss JavaScript eingeschaltet sein!
This is the third track from Swedish metal project MEZMORIA.
MEZMORIA was first founded in 2006 by Robin Jidhed (ex-Creye) together with Eric Wikström (Hagwater) and Martin Floberg (ex-Enbound). But after years of writing, recording and live performances, life intervened and the band was put on hold. Until now.

After Robin's departure from Creye he went on and felt it was time for another chapter of MEZMORIA. The circle was then completed when Eric and Martin said yes to participate, Eric as a lyricist and Martin on solo guitar. He then recruited the very talented Eric Skjuttorp (Chugger) on drums and David Åkesson (ex-Cantice) on backing vocals.

MEZMORIA will release their third single «BREATHLESS» on Friday DECEMBER 16th on Spotify, Youtube, Itunes and other download/streaming services.

«BREATHLESS» is written by Robin Jidhed and Eric Wikström.