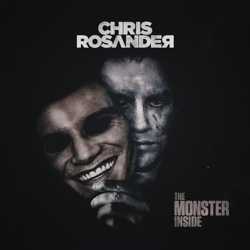 product: Chris Rosander - The Monster Inside
label: Pride & Joy Music
release date: 17.02.2023
PR territory: world
PR contact: Diese E-Mail-Adresse ist vor Spambots geschützt! Zur Anzeige muss JavaScript eingeschaltet sein!
Chris Rosander is a 25 year old musician and songwriter from Örnsköldsvik, Sweden who has been writing songs in the AOR/Melodic and West Coast genre since he was 14 years old. Christian's musical work includes artists and bands such as Michael Ruff, Paulo Mendonca, Frank Ådahl and X-Romance.
In Mars 2020 Rosander signed with the record label AOR Heaven and debuted with his first full-length album "King Of Hearts" that same year. Since it wasn't possible to get out to play live shows at that time due to the pandemic, he started the writing process for a new album which now will be released on February 17th, 2023 via Pride & Joy Music. The album also was written & produced by Chris Rosander.
In 2022 Chris got invited to guest on a charity project for the Ukraine called Save The Noise. He recorded vocals and guitar tracks on the song "Can't Take Freedom From Me", written by Filippa Nässil from Thundermother together with musicians and artists such as Filippa Nässil and Emlee Johansson from Thundermother, Liv Sin (Ex Sister Sin), Martin Motnik (Accept), Snowy Shaw (Ex King Diamond), Chaq Mol (Dark Funeral), Pontus Snibb (Bonafide), Linnea Wikström (At The Movies, Fd Therion, Ronnie Atkins Band), Ross "The Boss" Freidman (MANOWAR, The Dictators), Søren Andersen (Chad Smith, Glenn Hughes, Marco Mendoza, Neil Murray, Ida Nielsen, Marcus Linnet, Simona Abdallah, Michael Gersdorff, Morten Hellborn) and Ida S (VA Rocks).
Chris Rosander says about the new album: "The Monster Inside - Don't we all have one of those? I know I do, and I believe that the most of us have, metaphorically speaking a monster inside and that's what this work is all about.
I started working on this record in August back in 2020 straight after the release of my debut "King Of Hearts". All songs were ready to be recorded in December that same year but due to the pandemic we couldn't start until late august 2021. I didn't know when I started the writing process that it was going to be a concept album but when I wrote the song Turn Your Heart To Stone the idea of having all the songs following the same theme felt rather intriguing.
It's not that kind of album where you get to follow the same storyline throughout the track list. On this record you get to hear 11 stories/songs about different people, each got a more twisted/darker side of them self than the other. Basically this album is about different and absurd behaviours and the fact that all of us got a side of our self that we rather not let anybody else see. The Monster Inside."