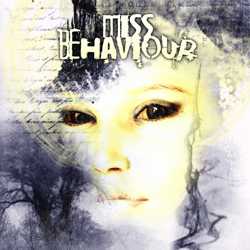 product: Miss Behaviour - Heart Of Midwinter
label: Pride & Joy Music
release date: 17.02.2023
PR territory: world
PR contact: Diese E-Mail-Adresse ist vor Spambots geschützt! Zur Anzeige muss JavaScript eingeschaltet sein!
Emerging from a Swedish town by the name of Norrköping, some young musicians who enjoyed hardrock, heavy metal, AOR and melodic rock eventually founded a band in 2003. Miss Behaviour was born and this debut was able to leave its mark on the scene already in 2006.
Erik Heikne (g), Henrik Sproge (keys), Mattias Wetterhall (v), Sebastian Gustavsson (b) and Hampus Landin (d) were the line-up. "Henrik and me had known each other since we were like seven years old. We discovered bands like Helloween at a very young age and had a very supporting teacher later on, who was probably a musician himself. He recognized that we were very focused on the bands we liked and encouraged us to start a band ourselves. We had a first gig soon after. And to cut a long story short, Henrik and I started to study in Kalmar. We studied music management but soon found out that what we were taught about the music industry was more or less out-dated already with Napster and the like going stronger and stronger and a radical change in promoting and releasing music coming up." Not having much to do apart from writing music, Heike and Sproge, sharing an apartment at the time and having played in various power metal outfits before discovering bands like Magnum or classic Yngwie Malmsteen, eventually started a band. Miss Behaviour was born. "We didn't have the money and the knowledge back then but we wanted to create something in the vein of what Nestor is doing today", Heike explains. More or less, nobody was doing it at the time.
"Hampus, our drummer was not really into that kind of music but rather into Slayer and Pantera but he was the drummer around and recorded the songs and that's it. But he is still one of my best friends and he and I still playing in different bands. The bass player was a kind of one-off-performance. He still plays but far away from what we did back in the day. I think he works in a library today. And the singer Mattias, how he was called back then, changed his name", Heikne recalls. "I still talk to him from time to time. Still to this day, I'm pretty sad that he didn't do much with his talent. The whole album has a great feel to it although the whole performance is far from what we did on our later albums but Mattias had that powerful voice which he wasn't fully aware of", states Heikne. Unfortunately, "Heart Of Midwinter" is one of the very few releases Wetterhall sang on so far. Sebastian Roos, the current singer in Miss Behaviour, actually sang backing vocals on the debut, so coming full circle with the band.
The debut came out in 2006 on a small label called Sunset Fox Records. "We were so happy to be able to spread our music", Heikne remembers. Early Crashdïet might have been an influence on the band, too. Also the name of the band has to do with the love of sleaze rock back then because sleaze bands and musicians are often a bit out of line and live every cliche of rock to the fullest, probably misbehaving sometimes. "The music on our debut was also not pure AOR", Heike admits. The guys did not know yet what exactly AOR - Adult Oriented Rock - really was.
The opening track "The Shine", being some kind of signature song for the album, certainly sticks out. "This track is a great example of the fine sense of melody in Henriks songwriting", the guitarist recalls. The artwork reflects the search for their very own sound as the songs are a mixture of metal, AOR and melodic rock. Therefore, the artwork, too, is not typical AOR style.
With three albums ("Last Woman Standing" in 2011, "Double Agent" in 2014 and "Ghost Play" in 2016) following and e.g. a big UK tour and several festival appearances in Sweden or Germany, Miss Behaviour left a mark on the scene, having their hey days around 2011 and 2012. So, obviously, with prices on eBay and the like going up for the very few remaining copies of "Heart Of Midwinter", it is about time to give this album a proper rerelease with a new booklet. "I think it would be unfair towards fans, who have been asking continuously for it as it wasn't even available on streaming platforms, not to rerelease it. And Birgitt Schwanke and Pride & Joy Music are reliable partners."
With Erik Heikne and Henrik Sproge writing songs currently, there might be some new music in the pipeline soon. Miss Behaviour is still alive and kickin'…
Liner notes by Martin Stark