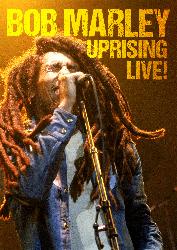 product: Bob Marley - Uprising live!
label: Eagle Vision
release date: 21.11.2014
format: DVD & DVD+2CD
PR territory: Germany & Austria (print & online)
PR contact: Diese E-Mail-Adresse ist vor Spambots geschützt! Zur Anzeige muss JavaScript eingeschaltet sein!
Bob Marleys "Uprising"-Tour in Europa erstreckte sich vom 30. Mai bis zum 13. Juli 1980 und wurde im September mit fünf weiteren Konzerten in den USA fortgesetzt. Es war Marleys letzte Tournee vor seinem tragischen Tod im Mai 1981 im Alter von nur 36 Jahren. Die Tour fand im Rahmen der Veröffentlichung des Albums "Uprising" am 10. Juni 1980 statt. Einige Tage später, am 13. Juni, wurde die Live-Show in der Dortmunder Westfalenhalle für die legendäre deutsche Fernsehserie "Rockpalast" aufgezeichnet. Jetzt wird sie zum ersten Mal auf DVD präsentiert, mit Material, das in bestmöglicher Qualität restauriert wurde. Bob Marley And The Wailers waren in einer superben Form und präsentierten ein Set mit Hitsingles und Klassikern wie "No Woman, No Cry", "Exodus", "I Shot The Sheriff", "Redemption Song", "Is This Love", "Jamming", "Get Up, Stand Up" oder "Could This Be Love". Marleys energetische und charismatische Performance verriet keinerlei Anzeichen seiner schweren Krebserkrankung, der er nur wenige Monate später erlag. Aufgrund nur weniger Live-Konzerte von Bob Marley auf DVD ist dies für jeden Fan garantiert eine willkommene Sammlungserweiterung. "Uprising Live!" wird parallel auch als DVD+2-CD-Set (EAGDV040) veröffentlicht.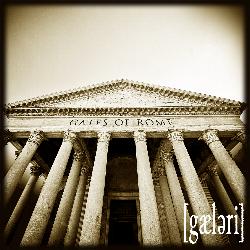 product: [gaeleri] - Gates Of Rome
label: TBM/ RoastingHouse
release date: 31.10.2014
format: digital download / CD's via band website only
PR territory: world
PR contact: Diese E-Mail-Adresse ist vor Spambots geschützt! Zur Anzeige muss JavaScript eingeschaltet sein!
Celebrating their 20th Anniversary, the four original members of Swedish hard rock act [gaeleri] reunited and decided to fire off the occasion in the best way possible - by recording a brand new album!
In the autumn of 2012, lead singer Anders Vidhav (Bengtsson) and guitarist Niklas Rollgard shared a few beers at a local pub in Copenhagen after visiting a great concert and talked about the years that had passed - and the emptiness that the disbanding of [gaeleri] a few years earlier had caused. That evening was a turning point, and they decided to get back writing music together again and to invite the other original members of the band to a reunion.
More than twenty years ago, in 1992, the band [gaeleri] took their first step on a journey that would last for more than thirteen years, and result in three albums and frequent touring around Scandinavia. The albums were well received by the international music press, and the band was rewarded with numerous reviews, - pointing out the band as strong competition to bands like Whitesnake and Thunder. The musical trademark of the band was always strong melodies combined with the excellent voice of Anders Vidhav (Bengtsson), the brilliant guitars by Niklas Rollgard and the solid foundation of Jonas Andersson's bass, - all backed up by Patrik Borgkvist's powerful drums. Together the four members of [gaeleri] form a strong musical unit inventing the unique [gaeleri] sound.
The new album, "Gates of Rome", is an amazing comeback; [gaeleri] sounds more vibrant and alive than ever, with a fresh hard sound delivering 10 classic songs. The album was recorded in Ladahland studios Helsingborg, Sweden, with Jokke Petterson as co-producer and engineer. The final mixing was done by Anders "Theo" Theander at Roastinghouse Studios, Malmoe, Sweden.
We're proud to welcome back one of southern Sweden's most interesting hard rock acts.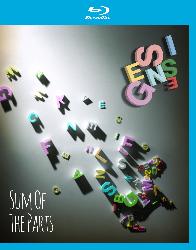 product: Genesis - Sum Of The Parts
label: Eagle Vision
release date: 14.11.2014
format: DVD & Blu-ray
PR territory: Germany & Austria (print & online)
PR contact: Diese E-Mail-Adresse ist vor Spambots geschützt! Zur Anzeige muss JavaScript eingeschaltet sein!
"Sum Of The Parts" ist die offizielle und unter Mitwirkung aller Bandmitglieder autorisierte Geschichte von Genesis. Sie erzählt von der Gründung der Gruppe in den späten Sechzigern in Charterhouse (wo Tony Banks, Peter Gabriel und Mike Rutherford als Schüler waren) und der Veröffentlichung ihres Debütalbums "From Genesis To Revelation". Die Geschichte geht weiter über die Trennung von Gründungsmitglied Anthony Phillips und die Verpflichtung von Phil Collins und Steve Hackett im Jahr 1970, mit denen sich jenes fünfköpfige Line-Up herausbildete, das die Karriere der Gruppe durch Alben wie "Foxtrot" und "The Lamb Lies Down On Broadway" entscheidend prägte. Die Ausstiege von Peter Gabriel im Jahr 1975 und von Steve Hackett 1977 führten zur Veröffentlichung des Albums "And Then There Were Three…" und zur Hinwendung zu kürzeren, strafferen Songs. Die Achtziger und Neunziger waren triumphale Jahrzehnte mit international erfolgreichen Alben und Hitsingles wie "Genesis", "Invisible Touch" und "We Can't Dance". Gleichzeitig etablierten sich Tony Banks, Phil Collins und Mike Rutherford (als Mike & The Mechanics) ebenso als erfolgreiche Solokünstler wie die ausgestiegenen Peter Gabriel und Steve Hackett. "Sum Of The Parts" zeigt die große Dynamik der Gruppe, die auch Besetzungswechsel schadlos überstanden hat, sowie ihre sich kontinuierlich weiterentwickelnde musikalische Richtung und ihren enormen Erfolg als Band wie auch als Solokünstler. Wie groß ihre Popularität ist, zeigte sich speziell auch am riesigen Erfolg ihrer 2007er Reunion-Tour. Das Bonusmaterial umfasst mehr als 30 Minuten zusätzliche Interviews, die in der Fernsehversion nicht zu sehen waren. "Sum Of The Parts" wird parallel auch auf DVD (EREDV1057) veröffentlicht.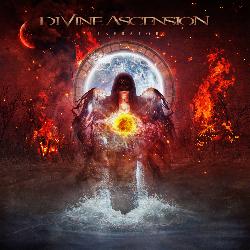 product: Divine Ascension - Liberator
label: ViciSolum
release date: 21.11.2014
format: CD
PR territory: Germany, Austria, Switzerland
PR contact: Diese E-Mail-Adresse ist vor Spambots geschützt! Zur Anzeige muss JavaScript eingeschaltet sein!
Divine Ascension take the genre of female fronted metal to a whole new level. The band continues to surprise metal fans the world over with its iconic breed of melodic/progressive metal. A definite force to be reckoned within the emerging metal scene, Divine Ascension hail from Melbourne, Australia and are led by the enigmatic Jennifer Borg - a voice once heard, not easily forgotten. DA are gearing up to release their second album Liberator following on from their highly acclaimed debut As The Truth Appears.
Their debut album's successes were many, bringing in rave reviews and allowing the band to play alongside symphonic power metal masters Kamelot during their first ever Australian tour in 2013. The release of Liberator will see Divine Ascension's reach grow further. Soon metal fans will be split into two groups, those who have heard Divine Ascension and those who are about to.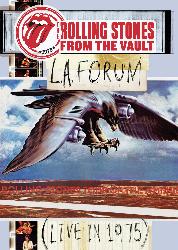 product: The Rolling Stones - From The Vault - L.A. Forum - Live In 1975
label: Eagle Vision/ Edel
release date: 14.11.2014
formats: DVD, DVD+CD, LP Box
PR territory: Germany & Austria (print & online)
PR contact: Diese E-Mail-Adresse ist vor Spambots geschützt! Zur Anzeige muss JavaScript eingeschaltet sein!
"From The Vault" heißt eine neue Serie mit Live-Konzerten aus den Archiven der Rolling Stones, die jetzt zum ersten Mal offiziell veröffentlicht werden. "L.A. Forum – Live In 1975" ist der zweite Titel dieser Serie. Die "Tour Of The Americas '75" war die erste Tournee der Rolling Stones mit ihrem neuen Gitarristen Ronnie Wood. Kurz vor Beginn der Konzertreise kam es in New York City zu spektakulären Szenen, als die Band während der offiziellen Tourankündigung völlig unerwartet auf einem Tieflader auftauchte und "Brown Sugar" spielte. Nach einigen Warm-Up-Shows in Louisiana umfasste die reguläre Tour insgesamt 44 Konzerte zwischen dem 3. Juni und dem 8. August 1975. Die Rolling Stones quartierten sich vom 9. bis zum 13. Juli für fünf Nächte im L.A. Forum ein, dieser Konzertfilm zeigt die Show vom 12. Juli mit Hits wie "Honky Tonk Women", "Gimme Shelter", "You Can't Always Get What You Want", "Tumbling Dice", "Brown Sugar", "Midnight Rambler", "Jumpin' Jack Flash" oder "Sympathy For The Devil". Für die erste offizielle Veröffentlichung der Show wurde das Material nun sorgfältig restauriert und der Sound von Bob Clearmountain neu gemischt. "L.A. Forum – Live In 1975" wird parallel auch als DVD+CD-Set (EAGDV038) und als DVD+LP-Set (ERDVLP084) veröffentlicht.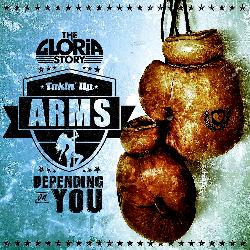 product: The Gloria Story - Takin' Up Arms
label: Wild Kingdom
release date: 20.11.2014
format: digital single & video
PR territory: Europe
PR contact: Diese E-Mail-Adresse ist vor Spambots geschützt! Zur Anzeige muss JavaScript eingeschaltet sein!
"Don't break the hearts of rockstars with a global distribution-deal. You might end up on their next song"
To record their new single "Takin' up Arms" The Gloria Story's returned to Kingside Studios, Stockholm; the birthplace of their platinum selling hit "OH NO (2010)". Forged by heartache and fueled by hot, red passion "Takin' up Arms" brings back the arena-sounds of the late 70's. This is true to the core, Paul Stanley:esque, vintage, analogue hardrock. The single takes off on a crispier, more glamrock-oriented path, compared to the garage sounding trail the band's been travelling in recent years. In Nov/Dec The Gloria Story joins Bullet on tour for 10 shows of solid, old school entertainment all over Scandinavia. The guns are loaded, sights are set - this fall The Gloria Story is "Takin' up Arms"!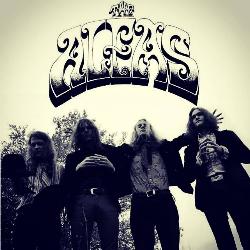 product: The Alfas - I'm Leaving You
label: Wild Kingdom
release date: out now
format: digital single & video
PR territory: Europe
PR contact: Diese E-Mail-Adresse ist vor Spambots geschützt! Zur Anzeige muss JavaScript eingeschaltet sein!
The Alfas hails from Stockholm, Sweden and plays rock´n´roll music that´ll shake you up well and good. Their 70´s styled blend of rock is best enjoyed live and they´ve had fans weep of joy and draw parallels to legendary bands such as the MC5, Blue Cheer and Cream.
Philip Lagerblad, Oscar Ulfheden, Timothy Parker and Andreas Wennerberg formed the band September 2013 and have since then spent most of their time in their rehearsal room.
The band did a very successful tour in Scandinavia and after that they decided to record some of their songs.
Together with well known producer/engineer Fred Estby the band entered Gutterview Studios in Stockholm. A few songs was recorded and "I'm Leaving You" is the track that will be the Alfas debut on Wild Kingdom Records!
Nothing will stop you from being drawn into the groove in their music.