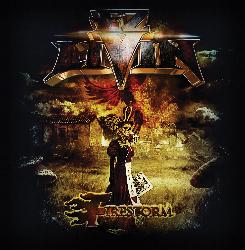 release: EZ Livin' - Firestorm
label: LZ Records
release date: 28.02.2014
PR territory: world
PR contact: Diese E-Mail-Adresse ist vor Spambots geschützt! Zur Anzeige muss JavaScript eingeschaltet sein!
Die deutsch-amerikanische Hard-Rock-Formation EZ LIVIN' um Mastermind und BONFIRE-Gitarrist Hans Ziller meldet sich mit dem ehemaligen ACCEPT-Sänger David Reece am Mikro zurück!
Vom Debüt-Album "After The Fire" der 1991 gegründeten Band verkauften sich seinerzeit auf Anhieb 20.000 Exemplare im europäischen Raum. Es folgte die Teilnahme an der Metal Hammer Roadshow zusammen mit Axel Rudi Pell, Casanova, Coracko und Domain, welche sich als voller Erfolg herausstellen sollte.
Im Laufe des Jahres 2013 trommelte Hans Ziller nun neue Kollegen zusammen, um die Formation wieder auferstehen zu lassen. Dabei setzt der Gitarrist auf bekanntes Personal: Harry Reischmann, der zusammen mit Ziller bei BONFIRE das Schlagzeug bearbeitet, Ronnie Parkes (Tango Down und Seven Witches) am Bass, Paul Morris (Rainbow) an den Keyboards, am Piano und an der Orgel sowie kein geringerer als der bereits oben erwähnte, ehemalige ACCEPT-Frontmann David Reece (Bangalore Choir) bilden das Ensemble, welches erfrischenden melodischen Hard Rock mit bluesigen Einschlägen hervorbringt. Chris Lyne (Mother Road und ex-Soul Doctor) ist als Gast an der Gitarre zu hören.
Mit dem neuen Album Firestorm im Gepäck, welches am 28.02.2014 via Sony Music erscheint und von Alessandro Del Vecchio (Hardline u.a.) gemischt & gemastert wurde, sind EZ LIVIN' heiß darauf, die europäischen Bühnen zu rocken. Neben alten und neuen eigenen Songs werden EZ LIVIN' die bekanntesten Lieder von BONFIRE und ACCEPT ab April 2014 auch live zum Besten geben und das Publikum mit sich reißen.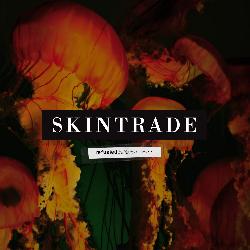 release: Skintrade - Refueled
label: AOR Heaven
release date: 28.02.2014
PR territory: Europe (without UK)
PR contact: Diese E-Mail-Adresse ist vor Spambots geschützt! Zur Anzeige muss JavaScript eingeschaltet sein!
PR download: www.metalheaven.net/press
During the 1990's Skintrade enjoyed huge sucess in Sweden and abroad, particularly in Scandinavia, Holland, Germany and Belgium. During this period the band toured extensively in Europe and played some of Europe's biggest festivals such as Dynamo Open Air (Holland) and MTV's Rock Am Ring (Germany) to name a few. Skintrade also toured around Europe supporting bands as Motorhead, Danish rockers DAD and the Irish band Therapy?.
The debut album "Skintrade" released in 1993, recieved an overwhelmingly positive response by the press and the public. The singles "Sick As A Dog" and "One by One" got frequent airplay, and the videos aired on heavy rotation on MTV's Headbangers Ball. The band also received the Zeppelin-Award for best Rock act and a nomination for best video at the Swedish Grammy awards. The follow-up "Roachpowder", produced by Thomas Skogsberg (Entombed, Hellacopters etc), was released in 1995. This collaboration allowed the band to explore a darker, heavier side. Again, the videos for the songs "Snap goes your mind" as well as "Flies", were repeatedly aired on MTV.
Now, the Swedish hard rockers Skintrade are back with their third studio album "Refueled" set to be released on February 28th, 2014. The first single "Monster" will be released in January in advance. This is the band's first full-length studio album since "Roach Powder" released in 1995 and the best of album "Past and Present" in 2012 which included three new songs.
"We have been working very hard writing songs and recording for over a year and half. We're really proud of the new album and we definitely feel that this is our best effort so far. We can't wait to get out on the road again and meet our old friends and to make new ones", says lead singer Matti Alfonzetti.
Swedish Producer/Engineer Oscar Ammer (Social Pretender, The Moving, Human Desolation) was chosen to co-produce and mix the album. The album was recorded in Skintrade's studio and mixed in Oscar Ammer's studio Echobox Audio Production.
"Refueled" packs 12 stunningly powerful songs that will place Skintrade in an undisputed position as a Hard Rock/Metal band to be reckoned with.