Liebe Metaller,
am 12.09.2014 erscheint bei Eagle Vision/Edel das neue Live-Meisterwerk; "Metal Veins – Alive At Rock In Rio", der brasilianischen Ausnahme-Metal-Band SEPULTURA auf CD, DVD & Blu-ray.
Wie immer bei Themen von Eagle Vision/ Edel sind wir zuständig für die Bereiche Print & Online in Deutschland und Österreich. Mit der DVD-Version dieses Produktes bemustern wir ab morgen; die CD- und die Blu-ray-Version wird in den nächsten Tagen verfügbar sein.
---
SEPULTURA WITH LES TAMBOURS DU BRONX
METAL VEINS – ALIVE AT ROCK IN RIO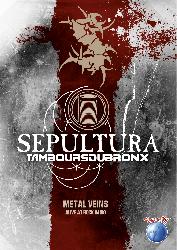 Sepultura sind eine der weltweit erfolg- und einflussreichsten brasilianischen Bands aller Zeiten mit Verkäufen von über 30 Millionen Tonträgern. Diese Show wurde am 19. September 2013 beim legendären Rock In Rio Festival in ihrer Heimat Brasilien aufgezeichnet. Ein spektakulärer Auftritt, den Sepultura gemeinsam mit der französischen Industrial-Percussion-Gruppe Les Tambours Du Bronx absolvierte. Die schier unglaubliche Lautstärke ihres Sounds und die kraftstrotzende Performance der Songs macht dieses Konzert zu einem einzigartigen und in dieser Form nie zuvor gehörten Sepultura-Ereignis. "Metal Veins – Alive At Rock In Rio" wird parallel auch auf DVD (EREDV1045) und CD (ARMCD563) veröffentlicht.
TRACKS: 1) Kaiowas 2) Spectrum 3) Refuse / Resist 4) Sepulnation 5) Delirium 6) Fever 7) We've Lost You 8) Firestarter 9) Requiem 10) Structure Violence 11) Territory 12) Big Hands 13) Roots Bloody Roots
VÖ: 12. September 2014
Künstler: Sepultura with Les Tambours Du Bronx
Titel: Metal Veins – Alive At Rock In Rio
Label: Eagle Vision
Vertrieb: Edel
Format: Blu-Ray-Musik
Katalognummer: ERBRD5231 (DVD: EREDV1045; CD: ARMCD563)
Bildformat: 16:9
Sound-Formate: DTS-HD Master Audio, LPCM Stereo
Spielzeit: ca. 85 Minuten
Untertitel: keine
Dear press & radio,
below you find the key information about AOR Heaven's October 24th releases from BULLETRAIN and ANGELS OR KINGS.
As always for this label, the PR will be handled digitally. Haulix invitations will be send end of this week. Both bands will be available for interviews as well!
We will be in charge for the PR in Europe except for the UK. UK contacts will receive these albums from Mike @ ME PR.
---
Product: Angels Or Kings – Kings Of Nowhere
Release date: 24.10.2014
Label: AOR Heaven
PR: Diese E-Mail-Adresse ist vor Spambots geschützt! Zur Anzeige muss JavaScript eingeschaltet sein!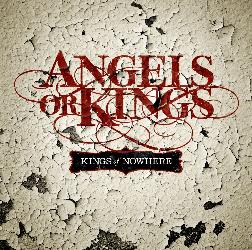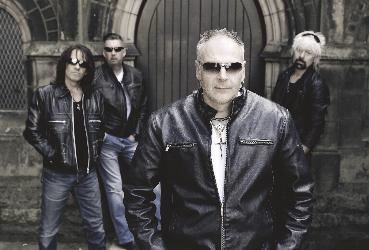 If ever there was an eighties group of totally obscure proportions, then A.O.K fitted that bill perfectly. Founded in Manchester, England in 1988, they were made up of ex members of Sam Thunder, Circus and Strutz, to name a few, and tore it up on Oxford Road - Manchester's answer to Sunset Strip – playing the Banshee and Rockworld and as opener in larger venues for Dare and Danger Danger. Their history is well documented in Tony Bell's excellent book "Life In The Bus Lane".
In the late eighties, early nineties they stood shoulder to shoulder with a plethora of unsigned acts, ultimately doomed to a life of obscurity.
A slew of promising demos quickly followed. Setting up camp in Shabby Road studios, the journey towards their debut album began in earnest. With the basics intact, and with original Drummer, Andy Chemmey, along for the ride, they moved to Mad Hat studios (Magnum) and under the guidance of Sheena Sear and Mark Stuart, they put the finishing touches to "The Kings Of Nowhere".
They are the people's band – winning a fan voted appearance at this year's final Firefest proved that – and they deserve your utmost attention. They were stripped down to a final 10 who were then played on the Steve Price radio show. A final three made it through to a final. A.O.K. won, achieving over 3,500 votes. They have also just been added to Hard Rock Hell festival in March 2015 which is being headlined by NightRanger.
It's a little over twenty years since they called it a day, but these kings of nowhere are here to stay this time. They've loved and lost along the way but that's just put some grit under their fingernails, enabling them to provide an album that is both honest and real. This is British songwriting at its absolute best!
Line-up: Rob Naylor – bass, Steve Kenny – guitars, keyboards, Baz Jackson – vocals, Tony Bell – guitars
Sound clips in advance:
ANGELS OR KINGS - Any Other Girl (Edit)
ANGELS OR KINGS - Ice Turned To Rain (Edit)
ANGELS OR KINGS - Same Star (Edit)
---
Product: Bulletrain – Start Talking
Release date: 24.10.2014
Label: AOR Heaven
PR: Diese E-Mail-Adresse ist vor Spambots geschützt! Zur Anzeige muss JavaScript eingeschaltet sein!
Video Clip: http://youtu.be/OoWNifk_Egg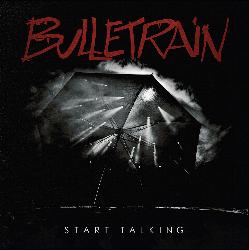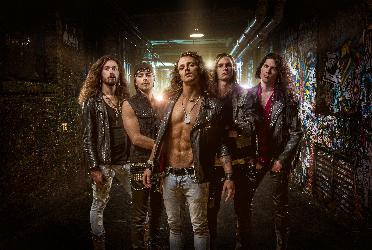 Bulletrain was founded back in 2006 by guitarist Mattias Persson and drummer Jonas Tillheden in the suburbs of Helsingborg, Sweden. Led by their dreams they found like-minded people with singer Robert Lindell, bassist Tim Svalö and guitarist Adam Börvall who later was replaced by the guitarist Robin Bengtsson. Bulletrain released their first EP "Johnny Gonebad" on their own in 2007. The record was produced by Klas Ideberg, the guitarist of the Swedish thrash metal band Darkane. "Johnny Gonebad" was well received and the band expanded its fan base by playing along with bands such as Crashdïet, Bullet and Crazy Lixx.
Dedicated to achieve their dreams Bulletrain entered the studio again to record their second EP; this time again with Klas Ideberg behind the mixing board. "Turn It Up!" was the result and the album was released in the early autumn of 2009. "Turn It Up!" gave the group plenty of speed and gigs followed one another. Influential webzine SleazeRoxx.com gave the album a big thumb up. In 2010, having made it through their first real setback due to Tim Svalö's departure with the replacement by Emil Lundberg Bulletrain, the year began with playing at the Rest In Sleaze festival in Stockholm. A one-day festival in memory of the late singer of CrashDïet, Dave Lepard. This was a great honor for the group since Dave Lepard was a great inspiration to everyone in the band.
That show gave many ripples including a tour in Italy in the autumn of the same year and a very encouraging email by the "godfather" of Swedish sleaze, Chris Laney. Chris had heard of the group and as he is a Helsingborg native, he wanted to take the band under his wings and offered to produce their debut single. Of course the band accepted his offer and they recorded the single "Even with my eyes closed" with the b-side "Take me to the sun" in "Polar Studios" in Stockholm, July 2010.
Bass player on the recordings was Nalle Påhlsson from the Swedish band Therion since Emil Lundberg sadly chose to leave the group the day before departure to Stockholm. The single "Even with my eyes closed" caught the interest of Georg Siegl at the record company AOR Heaven who offered to sign the group and release its debut album which also was supposed to be produced by Chris Laney. Several years out of hard work finally started to pay off. Just when the band was about to sign the record contract and have had a dream to come true, singer Robet Lindell chose to leave the band. There and then they tumbled at the finish line. The record deal was lost and the album recording never happened. A few tough years came for the group and for a short time, they had the talented Mike Palace from Stockholm as frontman. Unfortunately, the distance that they had, had them to end the collaboration.
Bulletrain began to work with their debut album which they decided to produce themselves. Meanwhile they recorded they were looking for a singer and finally found him in the Växjö native Sebastian Sundberg. In June 2013, the band played their first gig in over a year which also was the debut gig with Sebastian. The venue was The Tivoli in Helsingborg which the group sees like home. That night Niklas Månsson did his first show as the new bass player in Bulletrain.
In December 2013 the band went to Stockholm to record the voclas for their debut with the producer duo RamPac, who have produced CrashDïets "Generation Wild" and worked with Mötley Crüe's Mick Mars among others. The result was better than what they hoped for and was also a start for a collaboration. The album was ready to be mixed by Buster Odeholm from the extreme metal band "Humanity's Last Breath". In the summer of 2014 Georg Siegl at AOR Heaven decided to give the group a second chance and offered to release their debut album, "Start Talking".
www.bulletrain.org
www.facebook.com/bulletrain
Line-up: Sebastian Sundberg (vocals), Mattias Persson (lead guitars), Robin Bengtsson (rh. guitars), Jonas Tillheden (drums), Niklas Månsson (bass)
Sound clips in advance:
BULLETRAIN - From The Bottom Of My Heart (Edit)
Spanning 3 minutes and 36 seconds DECEPTIC's video "Ocean" gives you a perfect insight about the main theme of DECEPTIC's debut album "The Artifact" which will be released on Dead End Exit Records on Friday next week. This amazing video signed French director Igor Omodei tells the story about standing at life's inevitable crossroads, filled with anxiety and hesitation, not knowing if you will be able to make the choice of your life to fulfill your dreams. Should you take the leap of faith, or should you just fly by and get the easy ticket to become another brick in the wall, the average Joe?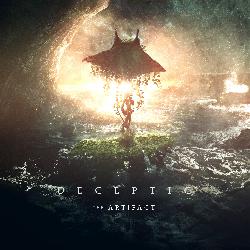 "The Artifact" on the album cover and the statue in the video is shown as a Manta ray, which is supposed to be feared and avoided at any circumstances. This mammal is known to travel from time to time in ridiculously huge flocks, and no one seems to know the exact reason why. The only way to not end up as a copy of "everyone else" is to follow your heart and fulfill your dreams!
The video is made entirely with 3D effects, and set out in a stormy, windy weather, and Igor realized the story and the band's intention with the song perfectly.
Youtube link: http://youtu.be/PFQSuONHk8s
The band online:
Liebe Medienpartner,
bei Eagle Vision/ Edel erscheint am 19.09.2014 das neue Live-Album des Künstlers GARY MOORE auf CD: "Live At Bush Hall 2007".
Wir bemustern mit dieser CD ab morgen Journalisten aus den Bereichen Print und Online aus Deutschland und Österreich.
---
GARY MOORE
LIVE AT BUSH HALL 2007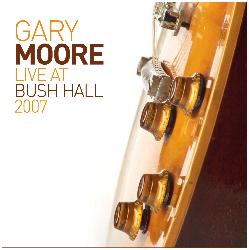 Der verstorbene Gary Moore war einer der besten und meistrespektierten Gitarristen seiner Generation. Diese Show wurde am 17. Mai 2007 in Londons Bush Hall aufgenommen und ursprünglich über Planet Rock Radio ausgestrahlt. Jetzt sind diese Aufnahmen erstmals außerhalb des Radioformats erhältlich. Das Konzert umfasst neben Klassikern seiner langen Karriere wie "Don't Believe A Word", "Walking By Myself" oder "Still Got The Blues" auch eine Reihe von Songs seines damals gerade veröffentlichten Albums "Close As You Get", viele davon hat Gary Moore anschließend nur noch sehr selten gespielt. Gary Moore war ein exzellenter Musiker, diese CD ist eine willkommene Bereicherung jeder Fankollektion.
TRACKS:1) If The Devil Made Whiskey 2) Thirty Days 3) Trouble At Home 4) Hard Times 5) Eyesight To The Blind 6) I Had A Dream 7) Too Tired 8) Gary's Blues 1 9) Don't Believe A Word 10) Still Got The Blues 11) Walking By Myself 12) The Blues Is Alright 13) Sundown
VÖ: 19. September 2014
Künstler: Gary Moore
Titel: Live At Bush Hall 2007
Label: Eagle Rock
Vertrieb: Edel
Format: CD
Liebe Medienpartner,
am 22.08.2014 erscheint über Black Hill Pictures/ Edel die neue Liveveröffentlichung "Eclipsed By The Moon" von THE AUSTRALIAN PINK FLOYD SHOW auf CD, LP, 2-DVD und 2-Blu-ray.
Wir sind hier zuständig für die Pressearbeit in Deutschland und Österreich in den Bereichen Print und Online und nehmen Vorbestellungen für dieses Thema gerne entgegen. Muster erhalten wir voraussichtlich Anfang nächster Woche.
---
Produkt: The Australian Pink Floyd Show – Eclipsed By The Moon
VÖ: 22.08.2014
Label: Black Hill Pictures
Vertrieb: Edel
Formate: CD, LP, 2-DVD, 2-Blu-ray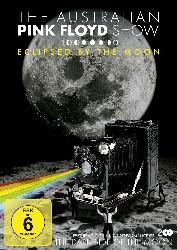 Am 12. + 13. April 2013 wurde die sensationelle Live-Show "THE AUSTRALIAN PINK FLOYD – Eclipsed by the Moon" teilweise in der Trier Arena aufgenommen – vor ausverkauftem Publikum. Die Band, die sich 1988 in Adelaide, Süd-Australien gründete, entwickelte sich in den letzten Jahren zu DER Pink Floyd-Coverband schlechthin. Die Formation, die durch einen Aushang von Lee Smith ihren Anfang nahm, setze es sich zum Ziel die geliebten Songtexte von PINK FLOYD so originalgetreu wie möglich nachzuspielen. Der weltweite Durchbruch gelang ihnen 1993 bei einer Pink-Floyd-Fan-Convention in Wembley. Auch wenn die Australier mit häufigem Mitgliederwechsel zu kämpfen hatten, feierten sie im Jahr 2008 ihr 20. Jubiläum. Die Show ging weiter, und die Gruppe tut das, was sie liebt. Es geht ihnen immer noch um die Musik – Pink Floyd - und darum, die absolut beste Performance, immer, in jeder Nacht, zu liefern. Bislang über 3 Millionen verkaufte Tickets für Konzerte in 35 Ländern sprechen für sich. THE AUSTRALIAN PINK FLOYD SHOW ist eine der meistgefragtesten Bands, was eine Tournee angeht.
Line-up: Steve Mac (Gesang, Gitarre), Colin Wilson (Bass, Gesang), Jason Sawford (Keyboards), Paul Bonney (Drums), Mike Kidson (Saxophon), David Domminney Fowler (Gitarre, Gesang), Alex McNamara (Gesang), Emily Lynn (Backing Gesang), Lara Smiles (Backing Gesang), Lorelei McBroom (Backing Gesang)
Tracklist DVD & Blu-ray: 1) Speak to Me, Breathe, On the Run, Time/Breath (Reprise), The Great Gig in the Sky, Money, Us and Them, Any Colour You Like, Brain Damage, Eclipse; 2) In the Flesh?, Echoes, What Do You Want From Me, Sorrow, Shine on You Crazy Diamond, Coming Back to Life, The Happiest Days of Our Lives, Another Brick in the Wall (Part 2), Wish You Were Here, One of These Days, Comfortably Numb, Run Like Hell
Web: www.aussiefloyd.com
Facebook: www.facebook.com/australianpinkfloyd
Back-Katalog: Liverpool, King's Dock Waterfront Arena 2004 (DVD); Royal Albert Hall, London 2007 (DVD); Live At The Hammersmith Apollo, 2012 (DVD – Black Hill Pictures); The Australian Pink Floyd – Exposed In The Light, 2013 (CD, LP, DVD, BD – Black Hill Pictures); The Australian Pink Floyd Show – Eclipsed By The Moon, 2014 (CD, LP, DVD, BD – Black Hill Pictures)