Dear media,
below you find the key information about AOR Heaven's upcoming August 29th releases from NIVA and MISS BEHAVIOUR.
The PR will be digitally as usual and links via Haulix will be send to the press tomorrow. UK contacts as always will be served by Mike Exley at ME PR.
Both bands will be available for interviews as well!
All the best,
Birgitt
---
Band: Niva
Album: Incremental IV
Out: August 29th, 2014
Label: AOR Heaven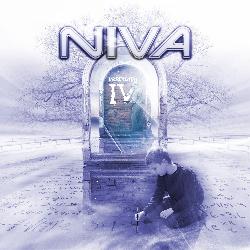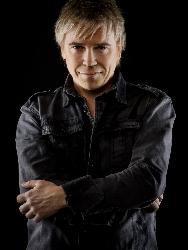 The history of NIVA began in Skövde in the mid 80's and the place was the TBV Music House – this was an inspiring environment for many youths to discover their creativity in a lot of ways, especially regarding the chance to discover their musical abilities.
It was also here where a young Tony Niva set his path to be able to sing and write music, and also for the first time to sing through a microphone! It didn't take long before an offer occurred. The band Zanity got Tony as their singer and their first demo "Time Out Of Mind" got a lot of attention.
After appearing in a lot of bands around in Sweden – for example Vanessa, Swedish Erotica, Malibu Band and Tracy Goes Crazy, Tony got the opportunity to sing for Axia – a band situated and rehearsing in Skövde.
It was an ideal situation both musically and socially for the band and it didn't take long before a Swedish tour started – both with Axia and later on with a cover band called "Under Cover". After some touring, the band drifted apart, and up from the ashes of Axia, NIVA was formed. The band recorded their debut album "No Capitulation" and got a record deal with Zero Records in Japan in 1994. After recording an up to this date not released follow up album, NIVA was disbanded (1995). For a brief period in 2001, Tony was a member of the metal-act Lion's Share and who released the album "Entrance" in the same year.
Moving forward to 2011 and a song called "Janitor Of Love" written for the Swedish Eurovision song contest. This time collaboration partners are Roger Ljunggren and Marcus Persson and even if the song did not make it through, the musical work goes so smoothly, they decide to make another three songs for a demo, just to see if there is any interest for a band in the vein of AOR/Melodic Rock. And it sure is – Marquee Avalon signs with NIVA and after 16 years the band lives up and releasing the album "Gold From The Future" in Japan, September 2011.
Tony did not settle down because of this, so after some negotiations a British based label released the album in Europe – now under the moniker Oxygen – Final Warning. The album gets a lot of attention in both Europe and in the United States.
In 2013 NIVA released the CD Magnitude through AOR Heaven for the European market and now 2014 the sophomore album entitled "Incremental IV" is ready.
"Incremental IV" was produced and mixed by Marcus Persson at CM Music Skara, Sweden with executive producer Tony Niva and mastered by Börjesson, Ear Hear Studio Stockholm. Artwork design by Matthias Norén.
Line-Up: Tony Niva – Vocals, Roger Ljunggren – Guitars, Marcus Persson – Keyboards, Jan Stal – Bass, Bengan Andersson – Drums
Track list:1. Don't You Know, 2. Crush, 3. Better Just Forgotten, 4. Magnitude, 5. The Reason Why, 6. Travel Back In Time, 7. Play The Game, 8. Only You, 9. Lost And Found, 10. All By Myself, 11. Coming Back To You
Sound clips in advance:
NIVA - Better Just Forgotten (Edit)
*****
Band: Miss Behaviour
Album: Double Agent
Out: August 29th, 2014
Label: AOR Heaven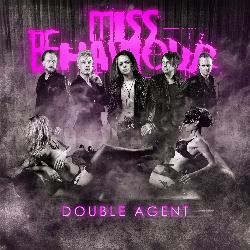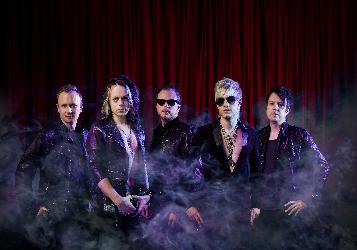 Miss Behaviour - The Biography
The story of Miss Behaviour goes back to 2004. Keyboard player Henrik Sproge and guitarist Erik Heikne were both studying Music Management at the Baltic Business School in Kalmar, Sweden, when the idea of Miss Behaviour first came up. With a great passion for 80's melodic hard rock and AOR, they decided to start the band to express their vision of how a modern rock band, inspired by the great bands of the eighties should sound.
The first Miss Behaviour songs where written in a student apartment in Kalmar in late 2004 and ended up at the 3-song EP Give us the world. Miss Behavior worked –and still do with producer/technician Daniel Gese who had a career as drummer/producer with his 80's metal/sleaze band Pole Position in the late 80s/early 90s.
After the debut album Heart of Midwinter was released in 2006, Henrik and Erik decided to recruit the new lead singer Sebastian Roos, a quite well known singer in Sweden, with a lot of touring, TV and radio performances and Eurovision song contest on his CV. The breakthrough came with the Album Last Woman Standing, released in 2011.
In spring 2011 Miss Behaviour competed in Swedish national radio with the song Till we meet again, making the première live performance with the current lineup in front of 400000 radio listeners. Joining forces with former Backyard Babies manager Michael Sundén in 2011 the band hit the roads in the UK.
Late 2011, after touring the UK with CrashDiet, the album Last Woman Standing won the Melodic.net "Best AoR album of 2011" readers poll with 23% of the votes, leaving bands like Journey, Robin Beck, Work of Art and more behind. The reviews were fantastic and the album got top scores in important magazines, such as Classic Rock (UK), Sweden Rock Magazine (Sweden) and more.
UK Magazine Classic Rock picked Cynthia as one of the best tracks in 2011, and featured the song on the compilation Classic Rock Buzz. Miss Behaviour returned to the UK on the Smokehead Rocks Tour, playing another 10 dates and finished the tour with a sold out show at O2 Islington Academy in London, Oktober 12th, 2011. In the middle of the song writing and recordings of the new album Michael Sundén tragically passed, in a horrible accident at venue Rock City, Nottingham. This loss took a while to recover from but finally the brand new album Double Agent is finished and the band are more eager than ever to write the next chapter in their career.
Double Agent
Double Agent is produced by Daniel Gese and co-produced by Erik Heikne, Henrik Sproge and Sebastian Roos. The album was recorded, mixed and mastered in Studio Lärkbacken and Realtime Recording Studios, Norrköping, Sweden. String sessions are recorded and arranged by Ronnie Roos.
Discography: Heart Of Midwinter (2006), Last Woman Standing (2011), Double Agent (2014)
Line-up: Sebastian Roos - Vocals; Erik Heikne – Guitars, Henrik Sproge –Keyboards; Nicky Bloom– Bass, Guitar; Magnum Jacobs – Drums
Sound clips in advance:
MISS BEHAVIOUR - Double Agent (Edit)
MISS BEHAVIOUR - Magical Feeling (Edit)
Liebe Medienpartner,
am 18.07.2014 erscheint bei Eagle Vision/Edel die neue DVD/ Blu-ray von ZZ TOP: "Live At Montreux 2013".
Wir beginnen mit der Bemusterung im Lauf dieser Woche und nehmen Vorbestellungen für Pressemuster gerne entgegen.
---
ZZ TOP
LIVE AT MONTREUX 2013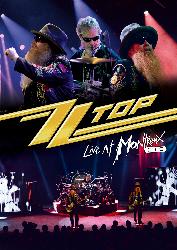 In einer seit 1969 unveränderten Originalbesetzung und mit weltweiten Verkäufen von mehr als 50 Millionen Tonträgern beglücken ZZ Top ihre Fans rund um den Globus weiterhin mit brillanten Konzerten und großartiger Musik. Im Laufe ihrer langen Karriere war die Band gleich mehrfach in Montreux zu Gast, allerdings gehört diese Show aus dem Jahr 2013 mit Stücken wie "La Grange", "Gimme All Your Lovin'", "Pincushion", "Sharp Dressed Man", "Waitin' For The Bus", "Legs", "Tube Snake Boogie", "Tush" und vielen weiteren Klassikern zu ihren besten Auftritten beim legendären Festival. Die Setliste mischt Songs aus den frühen Siebzigern von Alben wie "Tres Hombres" und "Fandango" über die Blockbuster der Achtziger mit Werken wie "Eliminator" und "Afterburner" bis hin zu Nummern ihrer aktuellen Scheibe "La Futura" und der damit verbundenen Rückkehr zu ihren Blues-Wurzeln. Im Mittelteil des Konzerts kommt es zu einer Hommage an Claude Nobs, den Gründer des Montreux Festivals, mit Mike Flanigin an der Hammond Orgel und Van Wilks an der Gitarre. ZZ Top, die "lil' ol' band from Texas", rocken den Blues so kraftvoll wie seit eh und je. Das Bonusmaterial umfasst Interviews mit Gitarrist Billy Gibbons und Bassist Dusty Hill. "Live At Montreux 2013" wird parallel auch auf DVD (EREDV1040) veröffentlicht.
TRACKS: 1) Got Me Under Pressure 2) Waitin' For The Bus 3) Jesus Just Left Chicago 4) Gimme All Your Lovin' 5) Pincushion 6) I Gotsta Get Paid 7) Flyin' High 8) Kiko 9) I Loved The Woman 10) Foxey Lady 11) My Head's In Mississippi 12) Chartreuse 13) Sharp Dressed Man 14) Legs 15) Tube Snake Boogie 16) La Grange 17) Tush
VÖ: 18. Juli 2014
Künstler: ZZ Top
Titel: Live At Montreux 2013
Label/ Vetrieb: Eagle Vision/ Edel
Format: Blu-Ray-Musik
Katalognummer: ERBRD5228 (DVD: EREDV1040)
Bildformat: 16:9
Sound-Formate: DTS-HD Master Audio, LPCM Stereo
(DVD: DTS Surround Sound, Dolby Digital 5.1, Dolby Digital Stereo)
Spielzeit: ca. 93 Minuten
Untertitel (nur Interviews): Englisch, Französisch, Spanisch, Deutsch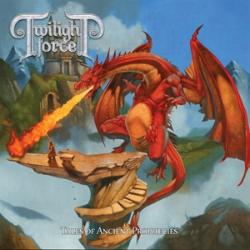 We are very happy to inform you that the adventure metal band TWILIGHT FORCE went straight to #36 in the Swedish National chart!!
And also #7 in the Heavy/Metal chart. http://www.hitlistan.se/
TWILIGHT FORCE released their highly acclaimed debut album "Tales Of Ancient Prophecies" on Black Lodge Records/ Sound Pollution on June 6th, 2014.
Link to the video for "The Power Of The Ancient Force":
https://www.youtube.com/watch?v=XJ7mCRncAXE
We're in charge for the PR for this release in Germany, Austria, Switzerland & the UK. We still have Haulix downloads on offer for press & radio based in these countries (everybody else, please contact SP's main office).
Twilight Force live:
2014-08-16 – Sabaton Open Air, Falun – Sweden
Web:
https://www.facebook.com/pages/Twilight-Force/548969448494708
Dear press & radio,
below you find the key information about AOR Heaven's July 25th, 2014 solo release from 101 SOUTH vocalist GREGORY LYNN HALL: "Heaven To Earth".
As always for AOR Heaven, the promos will be digitally submitted via Haulix and we're in charge for press & radio based Europe (without the UK). Haulix links will be send later today!
---
Product: Gregory Lynn Hall – Heaven To Earth
Label: AOR Heaven
Out: 25.07.2014
PR territory: Europe (except UK)
PR contact: Diese E-Mail-Adresse ist vor Spambots geschützt! Zur Anzeige muss JavaScript eingeschaltet sein!
UK contact: Mike Exley @ ME PR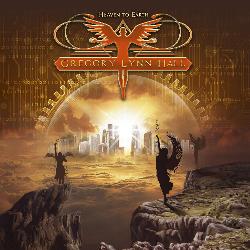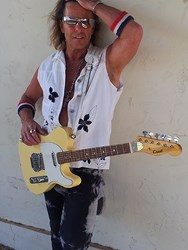 Gregory Lynn Hall, Southern California solo artist and singer for 101 South has had a long history in the music industry, in all areas from studio work to live shows. Gregory started off his music career singing gospel songs on his grandma's piano bench with his 2 other cousins, doing harmonies when he was 3 years old. As an instrumentalist Gregory started playing drums and soon moved on to guitar, then bass and keyboards, producer, etc... - finding his nitch in the late 70s.
Gregory helped polish the band RAT SALLY in the early 80s and pounded the Hollywood scene playing at all the rock venues, from Gazzaris to the Troubadour, The Country Club-playing many gigs with Bands like Poison, Warrant, all the 80s rockers, hanging out with the typical Hollywood Rocker crowd. After the Seattle grunge sound came and changed the whole music scene, the musician moved to the mid-west where he found many new opportunities in Nashville (the whole mid-west region). He became a well sought after session vocalist, singing on many well known Christian artist's albums including CARMAN and one of the most sought after jingle, commercial vocalists in the mid-west, with many local and national Jingles under his belt.
In the late 90s the artist returned to California and found himself reuniting with RAT SALLY and going in the studio to record a new EP. Following that, a reunion gig at the world famous Pelicans retreated in 1995. Gregory kept busy doing session work for the next few years.
In 1999 while doing a session in Malibu, he met Roger Scott Craig and was asked to do some demos and 101 SOUTH was born. Shortly after the first 101 SOUTH album (2000) was finished, Gregory was asked to join the band HEAVEN AND EARTH (Stuart Smith, Richie Onori, Kelly Keeling), as their bass player and toured with them to support the "Windows to the World" album, culminating with an All Star filled show for the orphans of 911 in Hollywood. Gregory has had the honor of performing on stage, and working with; Keith Emerson (ELP), Gary Richrath (REO), Howard Leese (Heart), Carmine Appice (Vanilla Fudge), Spencer Davis, Steve Priest (Sweet), Craig Goldy (Guiffria, Dio, Budgie), Stuart Smith (Heaven and Earth, Sweet), Richie Onori (Rick Derringer, ELP, Heaven and Earth), Kelly Keeling (Blue Murder, Lynch Mob), Don Cromwell (Eddie Money, Air Supply) and many other world class musicians. Gregory has also had the pleasure of working in some of the best studios in the world, INDIGO RANCH, Malibu ca.-THE CHURCH STUDIO, Tulsa Ok. Gregory has also worked with Eddie Money in the studio and teamed up with Roger Scott Craig to make another 101 SOUTH album in 2002 called ROLL OF THE DICE that made many top 10 lists in Europe. In Oct. 2008 they finished recording their 3rd 101 SOUTH album with a couple world class guest musicians incl. Ian Bairnson (PILOT, Allan Parsons Project) and Chris Thompson (Manfred Mann, Blinded by the light).
Gregory has just finished recording a solo album entitled "Heaven To Earth" which comes along with a little harder edge than 101 South. The album was recorded in Las Vegas at "The Hall Closet Studio" and mastered by Mike Turner at "The Chicken Shack" in Chattsworth, California.
Line-up: Gregory Lynn Hall, all Vocals, Guitars, Bass, Drums, Keyboards, Harmonica.
Guest Drummer: Bandit Bellamia
Guest guitar soloists: Craig Goldy (Heaven to Earth), Billy Liesegang (Cry no More), Jeff Duncan (Rockin the Road, Stars in the Night, Cryin), Mike Turner (You got me Runnin), Johnny Navarro (Mama Said)
Soundfiles in advance:
GLH - Stars In The Night (Edit)
Website:
gregorylynnhall.com
Liebe Medienpartner,
am 27. Juni 2014 erscheint bei Eagle Vision/ Edel die neue DVD bzw. Blu-ray von ELTON JOHN: "The Million Dollar Piano".
Die Bemusterung mit der DVD-Version hat bereits gestern begonnen. Wir nehmen weitere Anfragen und Vorbestellungen für die Blu-Ray gerne entgegen! Wie immer bei Themen von Eagle Vision sind wir zuständig für Printpresse aus Deutschland und Österreich.
---
ELTON JOHN
THE MILLION DOLLAR PIANO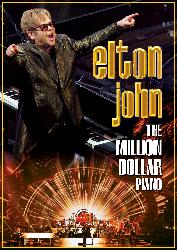 Elton Johns "The Million Dollar Piano" ist eine feste Institution im Colosseum des Caesars Palace in Las Vegas. Die Show läuft bereits seit September 2011 und umfasste in diesem Frühjahr allein 16 Shows zwischen dem 29. März und 26. April 2014. Die Konzerte sind der Höhepunkt einer jahrzehntelangen Zusammenarbeit von Elton John und Yamaha-Pianos. Dieser Film zeigt Klassiker aus Elton Johns gesamter Karriere wie etwa "I'm Still Standing", "Rocket Man", "Philadelphia Freedom", "Your Song", "Goodbye Yellow Brick Road", "Circle Of Life", "Blue Eyes", "Bennie And The Jets", "Don't Let The Sun Go Down On Me", "Crocodile Rock" oder "I Guess That's Why They Call It The Blues", vorgetragen entweder mit seiner Band, mit seinem Percussionisten Ray Cooper oder Solo. Aufsehenerregend ist auch die Multimedia-Bühne mit riesigen Bildschirmen, auf denen die Songs illustriert werden, sowie dem Klavier, das ebenfalls als Projektionsfläche für Graphiken und Animationen dient. Elton John ist der ultimative Showman und dies ist die perfekte Konzerterfahrung. "The Million Dollar Piano" erscheint parallel auch auf DVD (EREDV1037). Das Bonusmaterial umfasst "The Making Of The Million Dollar Piano" – die wunderbare Geschichte hinter den Konzerten sowie als Extra die Songs "Candle In The Wind", "Sacrifice", "Sad Songs (Say So Much)" und "Don't Let The Sun Go Down On Me" aus Kiew im Jahr 2012.
TRACKS: 1) The Bitch Is Back 2) Bennie And The Jets 3) Rocket Man 4) Levon 5) Tiny Dancer 6) Your Song 7) Mona Lisas And Mad Hatters 8) Better Off Dead 9) Indian Sunset 10) Blue Eyes 11) Goodbye Yellow Brick Road 12) I Guess That's Why They Call It The Blues 13) Don't Let The Sun Go Down On Me 14) Philadelphia Freedom 15) I'm Still Standing 16) Crocodile Rock 17) Saturday Night's Alright For Fighting 18) Circle Of Life 19) Song For Guy (Credits)
VÖ: 27. Juni 2014
Künstler: Elton John
Titel: The Million Dollar Piano
Label/Vertrieb: Ea
Format: Blu-Ray-Musik
Katalognummer: ERBRD5225 (DVD: EREDV1024)
Bildformat: 16:9
Sound-Formate: DTS-HD Master Audio, LPCM Stereo
(DVD: DTS Surround Sound, Dolby Digital 5.1, Dolby Digital Stereo)
Spielzeit: ca. 155 Minuten
Untertitel (nur Bonusmaterial): Englisch, Französisch, Spanisch, Deutsch, Italienisch