Dear media partners,
below you find the key information about AOR Heaven's upcoming June 27th releases from DEAD END HEROES and ACACIA AVENUE.
As usual with AOR Heaven, we're in charge for the PR in Europe (excluding UK) and the albums will be submitted digitally via Haulix (later today).
Both bands will be available for interviews as well!
Have a rockin' week!
Birgitt
++++
Product: Dead End Heroes – Roadkill
Label: AOR Heaven
Out: June 27th, 2014
PR territory: Europe (without UK)
Contact: Diese E-Mail-Adresse ist vor Spambots geschützt! Zur Anzeige muss JavaScript eingeschaltet sein! ';document.getElementById('cloakcdc40c04758291eac7c995f73382ffbd').innerHTML += ''+addy_textcdc40c04758291eac7c995f73382ffbd+'<\/a>'; >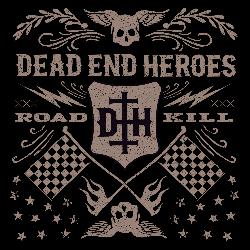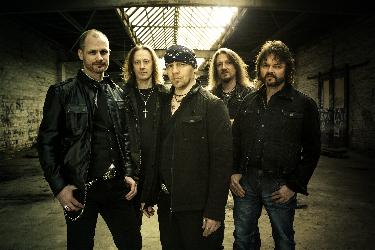 Some bands are formed together through newspaper ads, others are the net result of a prolonged booze session at the local pub, yet the DEAD END HEROES were formed by accident. A good accident! Whilst the initial discussions began around a solo album of Swiss drummer Daniel Voegeli (ME & THE REST), the project grew arms and legs and developed into an immense passion - a completely fully operational band that excelled at having fun sharing their common love of Hard Rock.
After Voegeli had assembled his collection of instrumental songs he contacted exceptional Guitarist and Producer Rolf Munkes (EMPIRE, TONY MARTIN, MAJESTY) to oversee the disc's production. However, Munkes was so impressed by Voegeli's drumming and initial song ideas that he encouraged him to develop a fully functioning band around the tunes and work towards completing an album.
The first port of call was German vocalist and session musician Carsten Lizard Schulz (EVIDENCE ONE, DOMAIN, LAVALLE) who took Voegeli's instrumentals under his wing and gave them new life. Through his engaging lyrics and ear candy hooks they developed into real songs with Schulz' trademark stamp alongside Voegeli's bedrock base.
On Schulz's recommendation, the next member to join the fold was Scottish bassist Paul Logue (EDEN'S CURSE, DOOGIE WHITE, DAVID READMAN, LAVALLE), who had worked with him on several productions. Logue at first was hesitant to belong to any group out with his main band but succumbed after completing the recording sessions at his studio in Scotland, such was the strength of the material.
Last but by no means least, to add the missing Classic Rock ingredient to the recipe was Schulz' long-time friend and world-class Hammond Organist Holger Seeger (MIDNITE CLUB, IAIN ASHLEY HERSEY). His Hammond gave the songs the final flavour they were missing whilst a classy seventies touch and vibe.
All five members were without doubt absolutely certain that this had become more than just a studio project and the DEAD END HEROES were born. Sitting musically somewhere between late seventies and early eighties hard rock with a hint of DEEP PURPLE, a pinch of KROKUS and an extra serving of classic MICHAEL SCHENKER, their addictive cocktail is simply good time old-fashioned Hard Rock that packs a punch.
Sometimes ... it just works!
Line-up:Carsten Lizard Schulz – vocals, Rolf Munkes – guitars, Daniel Voegeli – drums, Paul Logue – bass, Holger Seeger - keyboards
Track list:01. Roadkill, 02. Dead End Heroes, 03. Cry For The Moon, 04. Feed The Flames, 05. The Wind Howls Fire, 06. Stormfront, 07. Hands Off The Wheel, 08. And The Loser Is, 09. Technicolor Love, 10. The Fire's Worth The Loneliness, 11. Gambler's Crusade
Sound clips in advance:
DEAD END HEROES - Cry For The Moon (Edit)
DEAD END HEROES - Roadkill (Edit)
DEAD END HEROES - The Wind Howls Fire (Edit)
Website: www.deadendheroes.com
Facebook: www.facebook.com/deadendheroes
Product: Acacia Avenue - Cold
Label: AOR Heaven
Out: June 27th, 2014
PR territory: Europe (without UK)
Contact: Diese E-Mail-Adresse ist vor Spambots geschützt! Zur Anzeige muss JavaScript eingeschaltet sein!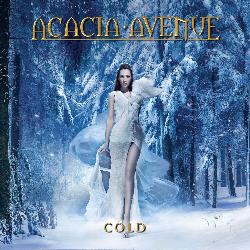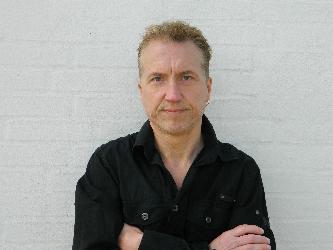 The idea for Acacia Avenue began back in 2008. Founding member, Torben Enevoldsen (Fate, Fatal Force, Section A), spent most of that year writing new material. Some of this new material came to be very melodic hard rock/AOR, and the idea of doing a full album in this style quickly emerged. In order to spice things up however, Enevoldsen decided to ask a few good friends of his to participate, both as singers, but also as co-writers.
The debut album featured Tony Mills (Ex-TNT, Shy), Geir Rönning (Radioactive), Torben Lysholm (Pangea, Mysterell) and Lars Säfsund (Work Of Art) on vocals. Torben did the bass, keyboards and guitars, as well as both lead and backing vocals on a few songs himself, and Thomas Heintzelmann (Decoy) did the drums. The self-entitled debut album was released on Lion Music in January 2010.
Enevoldsen continued doing various projects, but at the end of 2010, Torben was asked to join the Danish hard rock band Fate. He agreed and joined the band in January 2011. Although busy with Fate, Enevoldsen never stopped working on new material of his own. So the idea of doing another Acacia Avenue album was never far away. Torben grew up listening to bands like Boston, Journey, Toto and Survivor, so he thoroughly enjoyed writing in this very melodic and somewhat softer style.
New songs were written and the first singer to get involved was Rob Moratti (Ex-Saga, Final Frontier). Torben and Rob had met each other on MySpace, years before Rob joined Saga, and had discussed the possibility of working together. Acacia Avenue turned out to be the perfect vehicle to pursue this desire.
Apart from Rob, the new album features vocal performances by Steve Newman (Newman), Torben Lysholm (Pangea, Mysterell), Albin Ljungqvist, Mikael Roupé (Bamboo Brothers), Peter Sundell (Grand Illusion, Decoy) and Nicklas Sonne (Defecto).
Once again, Torben was in charge for all the bass, keyboards and guitars, as well as singing background vocals on a few songs. New drummer, Dennis Hansen (Fatal Force) did the drums, and like last time, the majority of the recordings took place at Funny Farm Studios in Denmark, which is Torben's own studio.
The new album, entitled "Cold", was mixed and mastered at Funny Farm Studios by Torben Enevoldsen. Enevoldsen also produced the album.
Line-up:Rob Moratti – Vocals, Steve Newman – Vocals, Albin Ljungqvist – Vocals, Mikael Roupé – Vocals, Torben Lysholm – Vocals, Peter Sundell – Vocals, Nicklas Sonne – Vocals, Torben Enevoldsen - Guitars, bass, keyboards., vocals, Lars Frandsen-Melau - piano on "Cold", Dennis Hansen - Drums
Track list:01 Time (Enevoldsen/Newman) , 02 Love Will Survive (Enevoldsen/Moratti), 03 It's Over (Enevoldsen/Ljungqvist), 04 Out Of The Business, (Waybill/Anderson/Cotten/Prince/ Steen/Welnick/Spoon), 05 Signs Of Love (Enevoldsen/Moratti), 06 Cold (Enevoldsen/Walsh), 07 Angelina - (Enevoldsen/Newman), 08 You And I (Enevoldsen/Roupé), 09 Calling Out (Enevoldsen/Sonne), 10 How Many Nights (Enevoldsen/Lysholm), 11 Freedom From Doubt (Enevoldsen)
Sound clips in advance:
ACACIA AVENUE - Angelina (Edit)
ACACIA AVENUE - Love Will Survive (Edit)
ACACIA AVENUE - Signs Of Love (Edit)
Website: www.torbenenevoldsen.com
Facebook: www.facebook.com/acaciaavenuetheband
Label: www.metalheaven.net
Liebe Medienpartner,
am 23.05.2014 erscheint die neue DVD bzw. Blu-ray des Rock-Veteranen ALICE COOPER. Sie trägt den Namen "Super Duper Alice Cooper" und wird von Eagle Vision/Edel veröffentlicht.
Die Bemusterung mit diesem Produkt beginnt in den nächsten Tagen. Wir nehmen Anfragen für die DVD und Blu-ray gerne von Printpresse aus Deutschland und Österreich entgegen!
---
ALICE COOPER
SUPER DUPER ALICE COOPER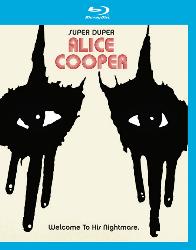 Von Banger Films, den Machern von "Iron Maiden: Flight 666" und "Rush: Beyond The Lighted Stage", erscheint nun "Super Duper Alice Cooper", die Geschichte von Vincent Furnier, jenem Pfarrerssohn, der als ungewöhnlichster Rockstar seiner Generation unter dem Namen Alice Cooper ganze Scharen von Eltern in Angst und Schrecken versetzt hat. Diese einzigartige "Doku-Oper", eine fesselnde Mischung aus dokumentarischem Archivmaterial, Animation und Rockoper, beginnt in Alice Coopers Anfangstagen als Frontmann einer packenden Rockband der Sechziger, geht weiter in die glamouröse Ära als weltweite Berühmtheit in den Siebzigern und führt bis zu seinem umjubelten Comeback als Gottvater des Glam-Metals in den Achtzigern. Dies ist das Märchen von Alice und Vincent im Kampf um die Seele des jeweils Anderen. "Super Duper Alice Cooper" verbindet Audio-Interviews und zahlreiches Material von Konzerten, TV-Shows und Filmauftritten mit dramatischen Überschriften und medialer Präsenz von und mit Alice Cooper. Sämtliche Höhepunkte seiner Karriere werden detailliert beleuchtet und durch Beiträge einiger der größten Musikikonen wie Iggy Pop, Elton John, John Lydon, Bernie Taupin, Dee Snider und natürlich auch Alice Cooper in Szene gesetzt. Dies ist die ultimative, ungewöhnliche und einzigartige Geschichte eines Mannes und Mysteriums, genannt Alice Cooper. Das Bonusmaterial umfasst gelöschte Szene und Interviews mit Alice Cooper von "Metal Evolution." "Super Duper Alice Cooper wird parallel auch als DVD (EREDV1027) sowie als Deluxe-Edition (EREDV1028) mit Doppel-DVD, Blu-Ray und CD veröffentlicht.
VÖ: 23. Mai 2014
Künstler: Alice Cooper
Titel: Super Duper Alice Cooper
Label/ Vertrieb: Eagle Vision/ Edel
Format: Blu-Ray-Musik
Katalognummer: ERBCD5224 (DVD: EREDV1027, Deluxe-Edition: EREDV1028)
Bildformat: 16:9
Sound-Formate: DTS-HD Master Audio, LPCM Stereo
(DVD: DTS Surround Sound, Dolby Digital 5.1, Dolby Digital Stereo)
Spielzeit: ca. 127 Minuten
Untertitel: Englisch, Französisch, Spanisch, Deutsch
Band: Twilight Force
Album: Tales Of Ancient Prophecies
Label: Black Lodge
Release Date: June 6th, 2014
PR for D, CH, AT & UK: Diese E-Mail-Adresse ist vor Spambots geschützt! Zur Anzeige muss JavaScript eingeschaltet sein!
(journalists & radio from all other countries: please contact the label's local PR dept.!)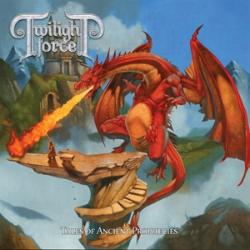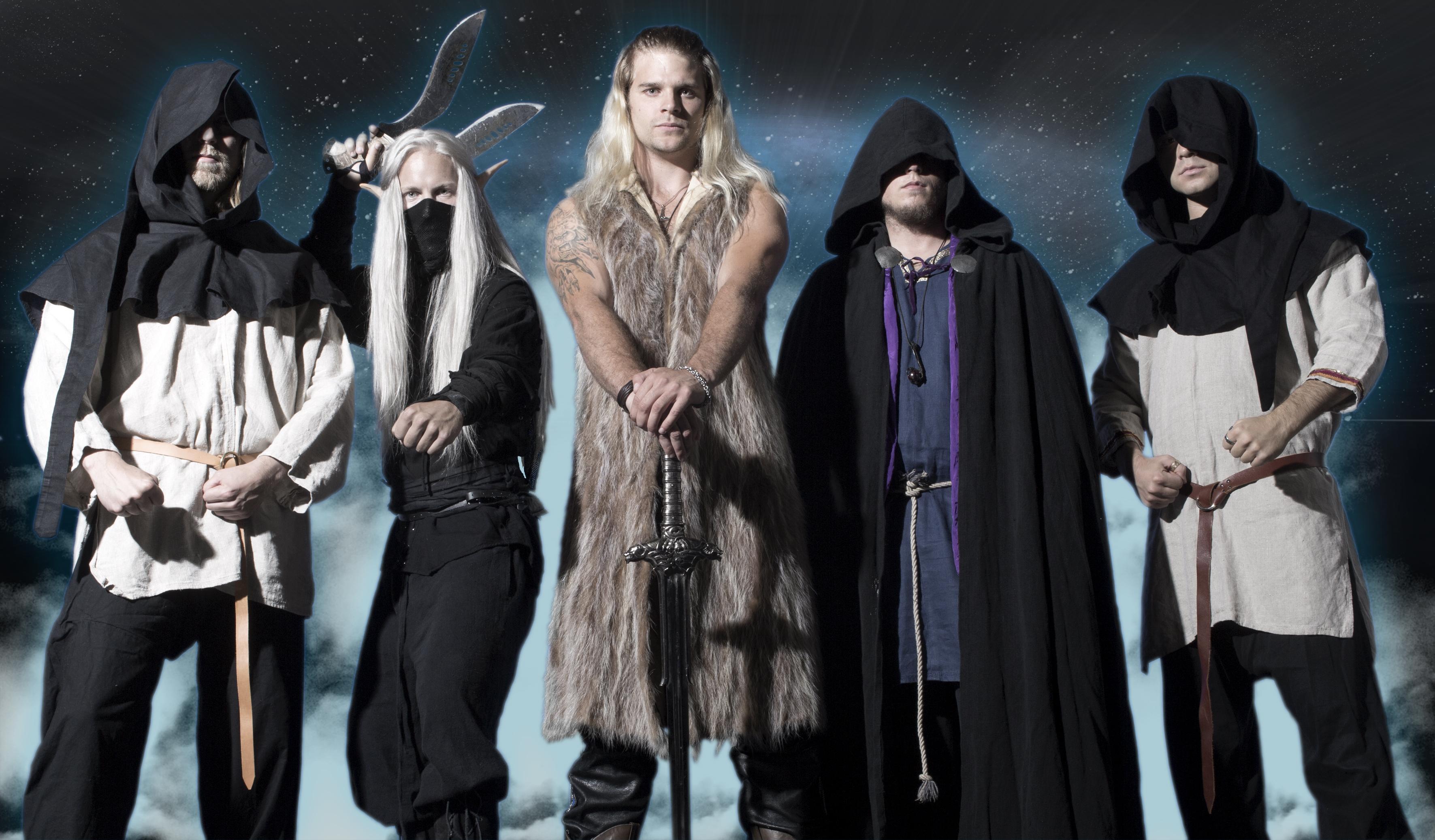 Hailing from Falun, from the same town as Sabaton, the band have the mission to bring back The Golden Age of Epic Symphonic Power Metal!
And Twilight Force really knows how to combine strong melodies with orchestral arrangements and fast tempos!
The band wants to create an intense and memorable listening experience; immersing the audience in a magic universe filled with wonder, heroic tales and mesmerizing mythical worlds.
The first sign from the band will be the single "The Power Of The Ancient Force" which is taken from the upcoming album "Tales Of Ancient Prophecies" that is set for a release early June.
URL lyric video "The Power Of The Ancient Force":http://youtu.be/XJ7mCRncAXE
Official Live dates:
Aug 16th - Falun, Sabaton Open Air
Line-Up: Christian Hedgren - Vocals, Felipe - Lead, Solo and Acoustic Guitars, Lute Daniele - Keyboards, Piano, Cembalo, Violin Borne - Bass Roberto - Drums, Percussion
Album Release on: 2014-06-06
WEB:
https://www.facebook.com/pages/Twilight-Force/548969448494708
Dear press & radio,
below you find the key information about the upcoming DEAD END EXIT Records (a division of RoastingHouse) release from CAPTAIN BLACK BEARD "Before Plastic" which will be released on May 23th, 2014.
The PR for this record will start during the next couple of days and we're taking request for this band now.
The video clip for the track "Somebody" can be found here: http://youtu.be/vtHXEnYSN4U
---
Product: Captain Black Beard – Before Plastic
Out: May 23rd, 2014
Label: Dead End Exit Records
PR terrirtory: world
Contact: Diese E-Mail-Adresse ist vor Spambots geschützt! Zur Anzeige muss JavaScript eingeschaltet sein!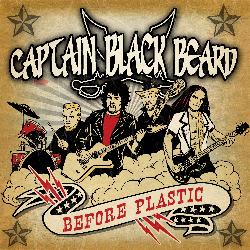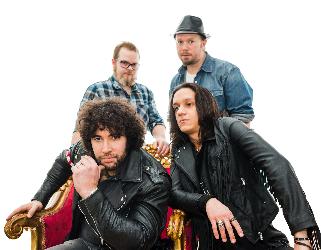 Captain Black Beard made it's live debut on the 31st of October 2009 and has since been playing most of the clubs in Stockholm. At the end of 2010 the band decided to pick it up a notch and record a full length album. Having been in talks with the biggest rock producers in Sweden - Chips Kiesbye (Sator, The Hellacopters), Tobias Lindell (Europe, Mustasch), Patrik Frisk (Takida, Corroded) - the band chose to work with David Castillo (Opeth, Katatonia) who had already shown himself capable when working on the bands single "Rock Is My Life".
The completion of the CD was celebrated together with hundreds of friends and fans at Göta Källare in Stockholm on the 28th of May, 2011. In the fall the band made their first concerts abroad as they did a short tour of the U.S.
Captain Black Beard's debut CD has been hailed in the press with tons of great reviews all over the world, from Australia to Brazil, in magazines such as Classic Rock, Classic Rock AOR, Sweden Rock, Fireworks, Power Play, Black Velvet and Red Hot Rock. It was also named one of the "Albums Of The Year So Far" by legendary journalist Geoff Barton of Classic Rock.
2012 saw the band playing in the U.K. for the first time, headlining Summer Nights Rock Fest and gearing up for the next album, among other things.


Most of 2013 has been dedicated to the making of the bands second album, and they signed a deal with Dead End Exit Records in the beginning of 2014. "Before Plastic" will be released in May 2014 with lots of live performances to follow.


Line-up: Sakaria Björklund - vocals/guitar, Victor Högberg – drums, Robert Majd – bass, Christian Ek - guitar

Guest guitar solos: Bruce Kulick (Kiss), Mats Karlsson (220 Volt, The Summit), Tommy Denander (Imperia, Radioactive)
Tracks: 01 - Please Come Home, 02 – Somebody, 03 - New York City, 04 - Bad Girl, 05 - Music Man, 06 - Aiming For Love, 07 - Keep On Drivin', 08 – Shout, 09 - Life's What You Make It, 10 - Takin' You Out,  11 - Listen Up
Quotes:
"Captain Black Beard have guts and glory written all over them. Their melodic vocals and guitars, make them stand out above the rest in the genre of AOR Rock". Bruce Kulick (Kiss)


"Ill-mannered and charming hitseeking rock like it was made by KISS, Billy Idol and Pat Benatar - together and in their prime." SWEDEN ROCK MAGAZINE (rating 8/10)
Liebe Medienpartner,
am 09.05.2014 erscheint mit "Live In London" bei Eagle Vision/Edel eine weitere 2-CD, DVD und SD-Blu-ray des legendären Heavy Metal-Sängers Ronnie James DIO. Enthalten ist hier ein Konzert aus London aus dem Jahr 1993. Weitere Details finden Sie unten.
Die CD liegt nun zur Bemusterung für Print-Presse aus Deutschland und Österreich vor. Wir nehmen vorab auch gerne Anfragen für die DVD- und Blu-ray-Versionen entgegen. Die Muster hierfür erhalten wir in den nächsten Tagen! Bei Interesse bitte das gewünschte Format angeben - wir bemustern hier vornehmlich mit der CD-Version.
---
DIO
Live In London/ Hammersmith Apollo 1993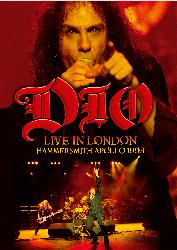 Am 12. Dezember 1993 gefilmt in Londons Hammersmith Apollo erfasst dieser zuvor unveröffentlichte Konzertfilm die neu formierten Dio in der letzten Nacht auf deren Europa Tour zum "Strange Highways"-Album. Mit dem Line-up Ronnie James Dio (vocals), Vinny Appice (drums), Jeff Pilson (bass) und Tracy G (guitar) liefert die Band  eine atemberaubende Aufführung der Songs von ihrem neuen Album, außerdem bekannte Dio-Klassiker und -Favoriten aus Ronnies Zeit mit Black Sabbath und Rainbow.  Komm mit auf die "Strange Highways" und lass dich von einer der größten Rockbands aller Zeiten begeistern!
Label/ Vertrieb: Eagle Vision/ Edel
VÖ: 09.05.2014
Formate: 2-CD, DVD und SD-Blu-Ray
Kat Nr: EREDV1022 (DVD)
DVD Format: NTSC Region 0
Bild Format: 4:3
Sound Formate: DTS Surround Sound, Dolby Digital 5.1, Dolby Digital Stereo
Laufzeit: ca. 114 Min.
Untertitel: (nur Bonus Material) Englisch, Französisch, Deutsch, Spanisch
TRACKLIST:
1) Stand Up And Shout   2) Strange Highways   3) Don't Talk To Strangers   4) Evilution   5) Pain   6) The Mob Rules   7) Children Of The Sea   8) Holy Diver   9) Heaven And Hell   10) Man On The Silver Mountain   11) Drum Solo   12) Heaven And Hell (reprise)   13) Jesus, Mary & The Holy Ghost   14) Hollywood Black   15) The Last In Line   16) Rainbow In The Dark   17) We Rock   18) Here's To You