Dear press & radio,
below you find the key information about American/German Hard Blues Rock band MOTHER ROAD's debut album "Drive" which will be released on Road Songs/ AOR Heaven on May 23rd, 2014.
We're in charge for the PR for this release world-wide (except for the UK) and will submit Haulix links to our press pool later this week.
Both Keith Slack and Chris Lyne will be available for interviews as well!
---
Product: MOTHER ROAD - Drive
Label: Road Songs/ AOR Heaven
Out: 23.05.2014
PR: World (except UK)
PR contact 'world': Diese E-Mail-Adresse ist vor Spambots geschützt! Zur Anzeige muss JavaScript eingeschaltet sein! (Birgitt Schwanke)
PR contact UK: Diese E-Mail-Adresse ist vor Spambots geschützt! Zur Anzeige muss JavaScript eingeschaltet sein! (Mike Exley)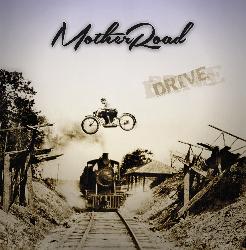 MOTHER ROAD is the brainchild of Austin, TX (USA) based rock singer Keith Slack and Berlin (Germany) based guitarist Chris Lyne.
Named after "The Mother Road", another name for the US' legendary, historic Route 66 highway, this international Hard Blues Rock band is impressively transferring the vintage sounds and the trademarks of this genre into the new decade. Founded in 2011 and based on mutual musical influences, Slack & Lyne promptly felt the chemistry between them was right and the song-writing process soon accelerated. In the meantime, the line-up was completed with keyboard player Alessandro Del Vecchio, drummer Zacky Tsoukas and bassist Frank Binke.
Guitarist Chris Lyne is well known for his astonishing work with his previous group Soul Doctor. His main influences include some of the greatest British guitar players such as Gary Moore, Jimmy Page, Paul Kossoff and John Sykes. American singer Keith Slack acted as frontman of the bands Steelhouse Lane and Michael Schenker Group (MSG), and also his own blues-influenced Hard Rock band Mudpie. Slack's influences include a whole variety of styles and music from bands including Paul Rodgers, Led Zeppelin, The Black Crowes, King's X and The Cult.
"Drive" is the band's first full-length album and will be released on the group's very own Road Songs label with the distributor AOR Heaven.
Line-up: Keith Slack – vocals, Chris Lyne – guitars, Zacky Tsoukas – drums, Frank Binke – bass, Alessandro Del Vecchio – hammond & piano
Track list: 1. The Sun Will Shine Again, 2. Feather In Your Hat, 3. Drive Me Crazy, 4. Out Of My Mind, 5. These Shoes, 6. Dangerous Highway, 7. Poor Boy (Long Way Out), 8. Dirty Little Secret, 9. Blue Eyes, 10. Still Rainin, 11.On My Way
Sound clips in advance:
MOTHER ROAD - Drive Me Crazy (Edit)
MOTHER ROAD - Out Of My Mind (Edit)
MOTHER ROAD - The Sun Will Shine Again (Edit)
Web:
www.facebook.com/themotherroad
Dear press & radio,
below you the key information about American/Greek Hard Rock band OUTLOUD's new album "Let's Get Serious" which will be released on AOR Heaven on May 23th, 2014.
As usual, we're in charge for releases from this label in Europe (except for the UK) and will submit Haulix links to our press pool later this week.
Both Chandler Mogel and Bob Katsionis will be available for interviews as well!
---
Product: OUTLOUD – Let's Get Serious
Label: AOR Heaven
Out: 23.05.2014
PR: Europe (except UK)
Contact: Diese E-Mail-Adresse ist vor Spambots geschützt! Zur Anzeige muss JavaScript eingeschaltet sein!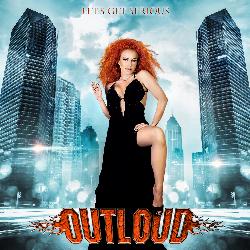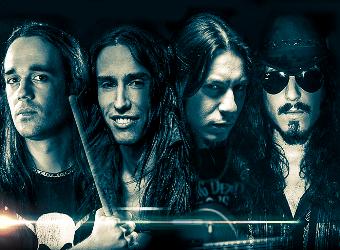 OUTLOUD is back with a vengeance! The Greek kings of melodic hard rock featuring Bob Katsionis (Firewind) and American singer Chandler Mogel announce the release of their long-awaited third album Let's Get Serious, a blaze of melodic bliss once again mixed and mastered by the great Tommy Hansen and releasing this summer on the AOR Heaven label.
Internationally, Outloud has sold over 8,000 CDs since its acclaimed debut released in 2009, and has become the most viewed Greek Hard Rock band on Youtube, with over 400,000+ views.  Their song "We Run" appeared on a handful of reputable compilations and also was named 'Track of the Day' in Classic Rock Magazine in June, 2009.  The band has toured its home country multiple times, has appeared on national TV there and also on the cover for Greek Metal Hammer, the country's biggest rock publication.
The album features 11 brand new songs, plus a cover of OMD's Enola Gay - "Outloud" style!  Also featured is very special guest George Kollias (Nile) who played all the drums on the album, and a special appearance by guitar god Mike Orlando (Adrenaline Mob) on probably what could be called the heaviest Outloud track to date, Toy Soldiers.
Stay tuned for more info and look for Let's Get Serious on May 23rd, 2014 at a store / on a computer near you!!!!!
Tracklist: 1. Death Rock!, 2. I Was So Blind, 3. One More Time, 4. Bury The Knife, 5. Like A Dream, 6. It Really Doesn't Matter, 7. A While To Go, 8. All In Vain, 9. Another Kind of Angel, 10. Let's Get Serious, 11. Toy Soldiers, 12. Enola Gay
Line-up: Chandler Mogel – Vocals, Bob Katsionis - Guitars, Keyboards, Sverd – Bass, Kostas Milonas – Drums, Jim Scordilis - Guitar
Special Guest: George Kollias (Nile) - all drums on album
Special Guest: Mike Orlando (Adrenaline Mob) - guitar solo on "Toy Soldiers"
Sound clips in advance:
OUTLOUD - Bury The Knife (Edit)
OUTLOUD - I Was So Blind (Edit)
Web:
Liebe Medienpartner,
über die Rocklegende TOTO muss man eigentlich keine großen Worte mehr verlieren. Mit ihren Klassikern wie "Africa", "Hold The Line", "Rosanna" u.v.m. hat die Band um Ausnahmegitarrist Steve Lukather Musikgeschichte geschrieben.
Am 25.04. erscheint bei Eagle Vision/Edel die neue 2-CD "35th Anniversary Tour – Live In Poland", welche auch auf DVD und Blu-ray veröffentlicht werden wird.
Wir bemustern mit diesem Thema ab voraussichtlich Ende dieser Woche in erster Linie die CD-Version an Print-Presse und Radio aus Deutschland und Österreich. Sollte ein anderes Format für eine Rezension gewünscht werden, bitte kurz melden!
---
TOTO
35TH ANNIVERSARY TOUR – LIVE IN POLAND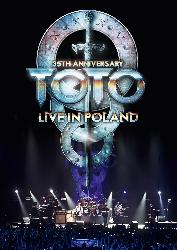 Dieses spektakuläre Konzert im Rahmen ihrer 2013er Welttournee zeigt Toto bei den Feierlichkeiten ihres 35jährigen Jubiläums in der Atlas Arena im polnischen Lodz. Die abwechslungsreiche Show mit Hits und Klassikern wie "Africa", "Rosanna", "Hold The Line", "I Won't Hold You Back", "Pamela", "I'll Be Over You" oder "Hydra" verkörpert die faszinierende Mischung aus handwerklichem Geschick, Herzblut und Vitalität, allesamt typische Markenzeichen der gesamten Laufbahn dieser Band. Die einzelnen Gruppenmitglieder haben auf vielen berühmten und erfolgreichen Alben der Rockgeschichte mitgewirkt, aber immer dann, wenn sie sich unter dem Toto-Banner treffen, entsteht etwas Einzigartiges und sehr Spezielles. Dies ist Toto in Bestform. Veröffentlicht wird "35th Anniversary Tour – Live In Poland" parallel auch als DVD (EREDV1031), Doppel-CD (EDGCD531) und in einer besonders hochwertigen Deluxe-Buch-Edition (EREDV1030). Das beigefügte Bonusmaterial gewährt einen Einblick hinter die Kulissen.
TRACKS: 1) Intro 13   2) Medley: On The Run / Child's Anthem / Goodbye Elenore   3) Goin' Home   4) Hydra   5) St George And The Dragon   6) I'll Be Over You   7) It's A Feeling   8) Rosanna   9) Wings Of Time   10) Falling In Between   11) I Won't Hold You Back   12) Pamela   13) 99   14) The Muse   15) White Sister   16) Better World   17) Africa   18) How Many Times   19) Stop Loving You   20) Hold The Line   21) Home Of The Brave
VÖ: 25. April 2014
Künstler: Toto
Titel: 35th Anniversary Tour – Live In Poland
Label/ Vertrieb: Eagle Vision/ Edel
Format: Blu-Ray-Musik
Katalognummer: ERBRD5222 (DVD: EREDV1031, Doppel-CD: EDGCD531, Deluxe-Buch-Edition: EREDV1030)
Bildformat: 16:9
Sound-Formate: DTS-HD Master Audio, LPCM Stereo
(DVD: DTS Surround Sound, Dolby Digital 5.1, Dolby Digital Stereo)
Spielzeit: ca. 150 Minuten
Untertitel: Englisch, Französisch, Spanisch, Deutsch, Polnisch
Italian rock band PAVIC is releasing their new video clip for the song "In Your Eyes" today which is taken from their recent album "Is War The Answer?" (Anteo/NVM).
Please share and spread this link around: http://youtu.be/BTNPtaNu1mQ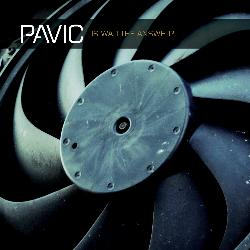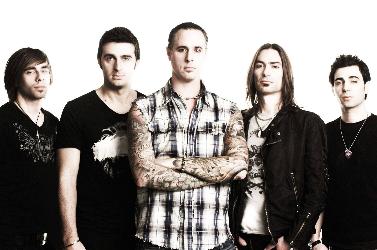 Here comes some background information on this clip from the band:
"In your eyes" means that you have to find your truth, your way and your answers inside yourself. There's no other better than yourself to find all the answers to your questions.  For this video (the third taken from Is War The Answer?) we wanted to take a different approach and use an abstract story to tell the idea behind the song. Our video maker Alessandro Russotto suggested to contact Roberto Recchioni, writer for the horror comics series Dylan Dog, to write the story for the video. Roberto is a big fan of heavy rock music and horror movies. He liked our song and so he decided to combine the two and instantly we had the perfect concept for the video.

It took some research before we found the right place to shoot the video. Alessandro was looking for a car dismantling area for a more horror movie-like location.  We found the right place at the suburbs of Rome. The owner of the area was more than excited to have the video shooting at his place.
The video was shot on a sunny but cold day in January. The weather was a big question mark, as we were afraid of possible rain. Fortunately everything went smoothly that day and we had a lot of fun with all the makeup and preparation needed to create zombies!

The message behind the story (even if it's made in a very abstract and dark way) is that you have to look inside yourself to see in a different way the things that surrounds you, even if you can't understand that. If you could change your mindset, your point of view, you could see everything in a different way and maybe you would understand that the truth is always in your eyes. So, all the meaning is that you should leave all your fear behind to take a step inside yourself. You would learn to take possess of your life.
We still have some promo CD's of this release available.


Liebe Metaller,
beim französischen Label Bad Reputation (Vertrieb: Cargo) erscheint am 25.04.2014 das neue Album der französischen Hardcore Punk/ Death/Metal/Blues-Band RED MOURNING. Es trägt den Namen "Where Stone & Water Meet".
Wir sind für alle PR-Bereiche in Deutschland und Österreich zuständig und bemustern ab heute mit Promo-CDs in limitierter Stückzahl. Anfragen nehmen wir gerne entgegen!
---
Produkt: Red Mourning – Where Stone & Water Meet
Label: Bad Reputation
Vertrieb: Cargo
VÖ: 25.04.2014
PR (D & AT): Diese E-Mail-Adresse ist vor Spambots geschützt! Zur Anzeige muss JavaScript eingeschaltet sein!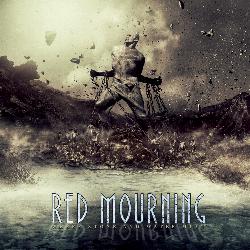 RED was the MOURNING color of the Delta slaves who brought the blues
into this world...100 years later, RED MOURNING plays a unique kind of METAL, full of SLIDE-GUITAR BLUES and NO-SHIT HARDCORE. The band is brimming with EMOTION, both on stage and on this 3rd album, produced by FRANCIS CASTE (Bukowski, The Sticky Boys, The Arrs, Svart Crown).
RED MOURNING has toured France (incl. HELLFEST) and Belgium extensively, and is now back for more!
Red Mourning was born in Paris (France) in 2003, when pure luck brought four unlikely metalheads together. They quickly realized they saw music the same way. Whatever they played was going to be sincere, innovative, and most of all, a way to let the accumulated trauma of their lives explode on stage.
Together, they started roaming the Paris underground scene, with its share of fights, and even the occasional gunshot. The self-taught four-piece also hung out as much as possible at local sound-engineering schools, recording demo after demo. These experiments soon yielded a 3-track SP (2004), and a 6-track EP (2006), both today sold-out.
Gradually, the band developed a genuine personality. What was just four chunks of strong musical character was now turning into a well-honed war-machine. Each band-member brings his own personal influences to the mix: hardcore punk, Chicago blues, grunge, old- and new-school death metal… The result is a sound that is unique in today's metal scene. How many other bands out there combine blast-beats, Blues harp, sludge, and vocal harmonies (to name just the most obvious elements)?
Red Mourning keep pushing their own boundaries, and devote heart and soul to their music. So it was only a matter of time before this creative discipline gave birth to "Time To Go", the band's first LP. Its lyrics are introspective and dark, dealing with being unable to escape your past, death, or life's lack of meaning.
Red Mourning chose Francis Caste, France's N°1 metal-expert, to handle the record's production. They spent six long weeks locked up in his Paris studio to record Pregnant With Promises, the second album. The result sounds like it came straight out of a Delta swamp… After all, Red Mourning got their name from the slaves' mourning color. The sound itself is best described as "moist", and gives the tracks an oppressive and organic feel. The songs themselves combine groove with violence.The rhythmic foundation is technical without being pretentious. On top of that comes a big fat layer of aggressive and sometimes discordant riffing. Then, the distinctive vocals, with hardcore screams and vocal melodies often backed two, three, or even four times.
Naturally, the Red Mourning sound wouldn't be complete without a few sharp guitar solos, and some wailing Blues harp. While very unusual in a metal context, the harmonica seems like an obvious choice here.