Dear press & radio,
below you find the press release for the upcoming single from Swiss/American band KHAØS "After The Silence". The single & video clip for the song will be released digitally and available at all the usual legal download platforms from July 14th
Here comes an advance trailer for the song: http://youtu.be/viHJjjafX2I (please, spread this link around!).
We're in charge for the PR for this release world-wide except for the UK. Press & radio located in the UK please should contact Andrew @ Future PR.
The single will be submitted digitally via Haulix to our press & radio pool this afternoon.
---
Band: KHAØS
Single/Video: After The Silence
Release Date: 14.07.2014
Label: MRRecords
PR contact (world without UK): Diese E-Mail-Adresse ist vor Spambots geschützt! Zur Anzeige muss JavaScript eingeschaltet sein!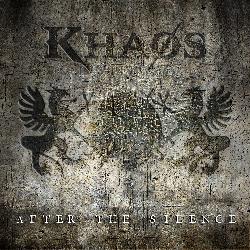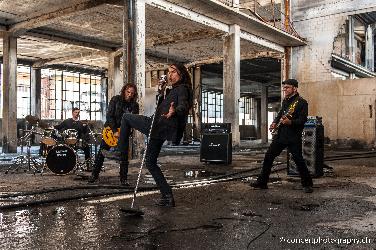 KHAØS is back!
After their critically acclaimed debut EP 'Rising' appeared in late 2012, KHAØS are now ready to release a brand new single entitled 'After The Silence'.
'After The Silence' will be released on July 14th 2014 and is the first single from the forthcoming full-length album 'Risen'. The single will be digitally available worldwide on iTunes, Amazon, Spotify and on all other digital platforms.
Recorded by Rolf Munkes at his Empire Studios in Germany and mastered by music legend and award winner for Adele's '21' Tom Coyne at Sterling Sound in New York; 'After The Silence' is the perfect song to introduce the very first KHAØS full-length album.
"'After The Silence' is the anthemic track that kicks off the album. It's about finding one's self in a war-torn world and bonding together with like-minded people in order to start a peaceful revolution. We face a lot of difficulties throughout our daily lives and in a world where that seems to be the norm, sometimes the only thing we seem to have is ourselves and what we know."
Alongside the single the band is going to release an official videoclip. Directed by the talented Swiss director Can Isik (Beauty of Gemina). The video was shot in a burnt down factory area in Arbon Switzerland and will premiere on Youtube on July 14th.
'Risen' Line-up: Chandler Mogel – vocals, Mark Rossi – guitars, N I c Angileri – bass, Trevor Franklin - drums
Our management band MOTHER ROAD during the past couple of days has reached #6 the amazon.com Blues/Blues Rock download charts! Here comes the brand new trailer for the release of their new album "Drive" (the song played in the back is called 'Feather In Your Head'): http://youtu.be/PbMaMIjxsdI
Liebe Medienpartner,
am 20.06.2014 erscheint über Eagle Vision/ Edel die neue, technisch wegweisende DVD bzw. Blu-ray von PETER GABRIEL "Back To Front – Live In London". Weitere Informationen zum Produkt finden Sie weiter unten.
Wir bemustern mit der DVD- und der Blu-ray-Version, wie immer für Eagle Vision, Printpresse mit Sitz in Deutschland und Österreich. Die DVD-Version liegt uns bereits vor, Blu-ray-Muster können bei uns vorbestellt werden.
Journalisten aus den Bereichen Online und TV wenden sich bitte direkt an die Kollegen von Black Mamba PR bzw. Scout PR.
PETER GABRIEL
BACK TO FRONT - LIVE IN LONDON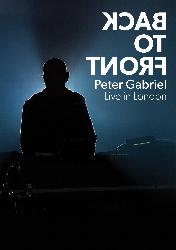 Dieses spektakuläre Konzert wurde im Londoner O2 mit der neuesten Ultra-High Definition-4K-Technologie aufgezeichnet und zeigt Peter Gabriel bei den Feierlichkeiten zum 25jährigen Jubiläum seinen Meilensteinalbums "So". Um das Ereignis angemessen zu zelebrieren holte Gabriel die originale "So"-Tourband aus dem Jahr 1986/87 wieder zusammen und spielte das mit Multi-Platin ausgezeichnete Werk zum ersten Mal in voller Länge. Der Schwerpunkt der Show lag auf den Songs von "So", hinzu kamen eine Reihe unvollendeter, bislang unveröffentlichter und neu arrangierter Stücke im Stile der klassischen Hits wie "Sledgehammer", "Solsbury Hill", "Don't Give Up", "Shock The Monkey", "Big Time", "Digging In The Dirt", "Mercy Street", "No Self Control", "In Your Eyes" oder "Biko", die unterstreichen, welch vielschichtiger Künstler Peter Gabriel ist. Mit der innovativen Lichtshow und der atemberaubenden Bühnenperformance wird "Back To Front" zu einem visuellen und musikalischen Spektakel, das den Zuschauer in ein in dieser Form noch nie zuvor erlebtes Konzert eintauchen lässt. Das Bonusmaterial gewährt sehenswerte Einblicke in die Entstehung der Show. "Back To Front - Live In London" wird parallel auch als DVD (EREDV1024) sowie als Blu-Ray-Deluxe- (ERBCD5227) beziehungsweise DVD-Deluxe-Package (EREDV1039) inklusive erweitertem Bonusmaterial veröffentlicht.
TRACKS
1) Daddy Long Legs 2) Come Talk To Me 3) Shock The Monkey 4) Family Snapshot 5) Digging In The Dirt 6) Secret World 7) The Family And The Fishing Net 8) No Self Control 9) Solsbury Hill 10) Show Yourself 11) Red Rain 12) Sledgehammer 13) Don't Give Up 14) That Voice Again 15) Mercy Street 16) Big Time 17) We Do What We're Told (Milgram's 37) 18) This Is The Picture (Excellent Birds) 19) In Your Eyes 20) The Tower That Ate People 21) Biko
VÖ: 20. Juni 2014
Künstler: Peter Gabriel
Titel: Back To Front - Live In London
Label/ Vertrieb: Eagle Vision/ Edel
Format: Blu-Ray-Musik
Katalognummer: ERBRD5221 (DVD: EREDV1024, Blu-Ray-Deluxe: ERBCD5227, DVD-Deluxe: EREDV1039)
Bildformat: 16:9
Sound-Formate: DTS-HD Master Audio, LPCM Stereo
(DVD: DTS Surround Sound, Dolby Digital 5.1, Dolby Digital Stereo)
Spielzeit: ca. 142 Minuten
Untertitel: Englisch, Französisch, Spanisch, Deutsch, Italienisch, Portugiesisch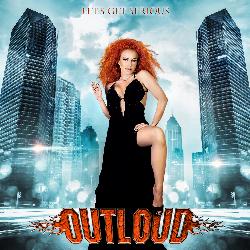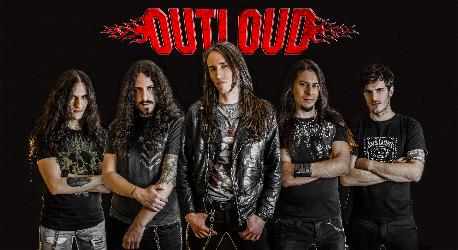 The Greek kings of melodic hard rock, OUTLOUD, featuring Bob Katsionis (Firewind), American singer Chandler Mogel (Khaøs, ex-Talon) and bassist Sverd (AmongRuins) announce the release of their brand new video for the single "I Was So Blind" from their forthcoming album Let's Get Serious, out on May 23rd on the AOR Heaven label.
The video was filmed at the historic Revenge of Rock club in Athens, Greece, and features brand new members Kostas Milonas (drums) and Jim Scordilis (guitar). Additionally the video stars gorgeous Greek model Angelina Stratigaki and was directed by the renown Greek rock videographer Themis of RawRec Productions.

This video marks a long awaited return to form for OUTLOUD, as they further go on to campaign sonically on their upcoming album.
You can view the entire video, right here, right now!
Keep a lookout for Let's Get Serious in stores in Europe and everywhere digitally on May 23rd!
Facebook: /outloudtheband
Twitter: @outloudtheband
Liebe Rocker,
das französische Label BAD REPUTATION veröffentlicht am 02.06.2014 das neue Album "Vintage Violence" der schwedischen Rocker THE RANDOM RIOTS.
Wie immer bei Produkten dieser Plattenfirma sind wir zuständig für Deutschland und Österreich (alle Bereiche) und bemustern mit Promo-Cardsleeve-CDs in stark limitierter Stückzahl. Anfragen nehmen wir gerne entgegen!
---
Band: The Random Riots
Produkt: Vintage Violence
VÖ: 02.06.2014
Label: Bad Reputation
Vertrieb: Cargo
PR über uns in: D & AT
PR-Kontakt: Diese E-Mail-Adresse ist vor Spambots geschützt! Zur Anzeige muss JavaScript eingeschaltet sein!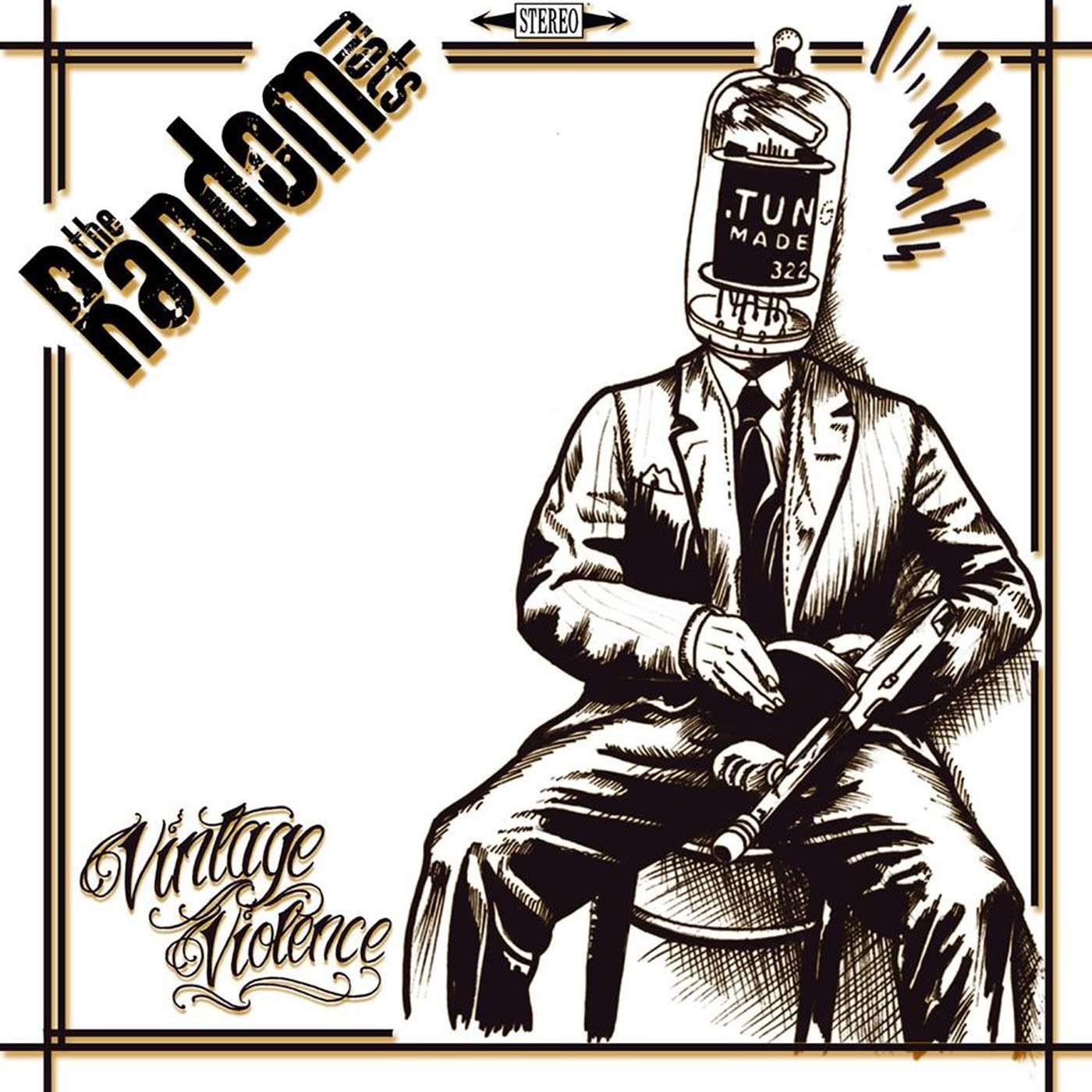 The band formed in 2004 by Rev. Nick and Mr. G during a somewhat alcohol-inflicted night in Kristanstad, Sweden. Originally the band's name was supposed to be The Homer Explosion, but was quickly changed to The Random Riots when sobriety struck the day after. Their vision is to play old fashioned rock n roll with rhythm in focus, and does a hell of a job doing it.
Its members have great experience in the live scene as they are or have been active in other bands such as On The Job (US and European tour), Portrait (European tour) and Care of Night.
T.R.R. have taken the audience by storm both as a stand-alone act and on joint venues with other bands such as The Scams, Bullet, '77 and Overdrive.
In 2013 they entered the studio in order to record a full length album, which you all can enjoy now thanks to the collaboration with Bad Reputation Records!