Liebe Metaller,
Eagle Vision/ Edel veröffentlichen am 21.02.2014 die neue DVD der taiwanesischen Metaller CHTHONIC: "Ián-Bú". Wir bemustern ab sofort mit Finished Product und nehmen Anfragen seitens der Print-Presse aus Deutschland und Österreich gerne entgegen!
Bassist Doris Yeh steht zudem auch für E-Mail Interviews zur Verfügung!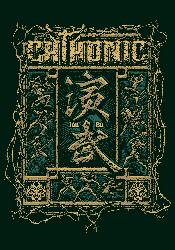 Chthonic sind eine taiwanesische Metal-Band, die 1995 gegründet wurde und seit 2005 in der heutigen Besetzung besteht. Ihre Musik mischt Metal mit traditionellen chinesischen Instrumenten, textlich ist die Gruppe von der taiwanesischen Mythologie, dem Volksglauben des Daoismus und der Geschichte ihres Landes beeinflusst. Jede ihrer bisherigen Veröffentlichungen war ein durchgehendes Konzeptwerk. Bekannt sind die Musiker für ihre sehenswerten Kostüme, ihr Make-Up und die sensationellen Bühnenshows. Außerdem stehen die Bandmitglieder für offen geäußerte politische Gerechtigkeit hinsichtlich von Menschenrechten, der Unabhängigkeit Taiwans und der Gleichberechtigung der Frau.  "Ián-Bú"  wurde im Sommer 2013 bei einem Festival in Taiwan aufgezeichnet und präsentiert eine Reihe von Songs ihres aktuellen Albums "Bú-Tik", das in Europa über Spinefarm in den Handel kam. Die DVD umfasst zudem die offiziellen Videoclips zu fünf Albumtracks plus weiteres Bonusmaterial.
TRACKS: 1) Intro: Arising Armament   2) Oceanquake   3) Supreme Pain For The Tyrant   4) Next Republic   5) Takao   6) Broken Jade   7) Southern Cross   8) Sail Into The Sunset's Fire   9) Defenders Of Bú-Tik Palace   10) Outro: Undying Rearmament
BONUSMATERIAL
Behind The Scenes (1) & (2) / Promo-Videos: 1) Supreme Pain For The Tyrant   2) Sail Into The Sunset's Fire  3) Next Republic  4) Set Fire To The Island   5) Defenders Of Bú-Tik Palace / Behind The Scenes der Videos (1), (2) & (5) / Interview mit Bassist Doris Yeh und Regisseur Vince Chuang
VÖ: 21. Februar 2014
Künstler: Chthonic
Titel: Ián-Bú
Label/Vetrieb: Eagle Vision/Edel
Format: Musik DVD
DVD Format: NTSC Region 0
Katalognummer: EREDV1019
Bildformat: 16:9
Sound-Formate: Dolby Digital Stereo
Spielzeit: ca. 105 Minuten
Untertitel: keine
Liebe Rocker,
die australischen Hardrocker THE DEEP END kommen im März in Europa auf Tour, um ihr aktuelles Album "Cop This" live zu promoten.
Wir bitten um Abdruck der untenstehenden deutschen Tourdates und nehmen Anfragen für Interviews und GL gerne entgegen!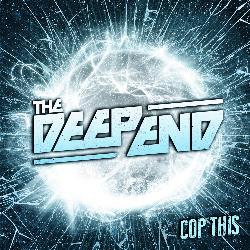 THE DEEP END
15.03. D-Cologne, Sonic Ballroom
16.03. D-Münster, Gorilla Bar
18.03. D-Bremen, Meisenfrei
20.03. D-Hamburg, Club Am Donnerstag
21.03. D-Arnstadt, Rockkneipe Jungfer
22.03. D-Lauchhammer, Real Music Club
28.03. D-Mühlhausen, Kulturfabrik
29.03. D-Landshut, Wintergarten
Aktuelles Album: "Cop This" (Bad Reputation/ Cargo; erschienen im Dezember 2013).
Italian Rock band PAVIC are supporting their new album "Is War The Answer!?" (Out: January 24th, 2014 on Anteo Records/NVM) with a second video for the title track of this coming album. The clip can be found on Youtube under this URL:
http://www.youtube.com/watch?v=oNk7tHPnsDk
We are still taking requests from press & radio for this release!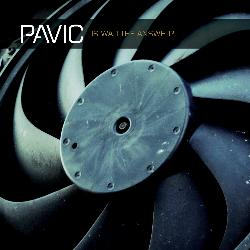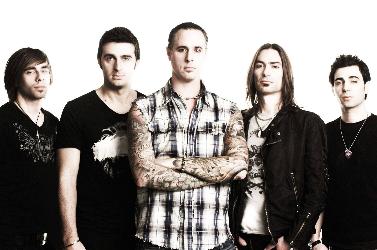 Here comes a short information from the band about this video:
"Every good change starts from a question and for what we think, war is never the right answer. There's no winner when someone dies. Nothing of good comes from destruction and suffering. This song is trying to be something like a wake-up call, a food for thought about the fact that violence is never a valid answer to our problems. Maybe we all should find a new way of thinking. Don't you all think that it would be great to change, to grow, to evolve in something better, something new? A brave new world where we could live unscared or even better, unscarred?
We found a perfect location to shoot this video in a wonderful park near Rome, in Anguillara Sabazia (a few steps away from Bracciano's lake).
The idea was to have two opposite factions ready to fight each other but we had some problems with the organization of the shooting. Just the day before, we still were without any army to use and that was a BIG problem. Thanks god at the last moment we found the contact of the Chimera Softair Team and let me tell ya, if you see them you will never realize that they aren't a real army. They are stunning and amazingly realistic. So with all the trouble solved, we were finally ready to start.
The shooting took a couple of days and we all really had good moments together. We spent a long time with Chimera's Army and we had a lot of funny moments with them especially because they were doing a music video for the first time. Was funny to see them staring at us during our playback, like if we were strange creatures coming from another world :) But we suppose it's normal when you haven't seen something like that before. They were really great people and fundamental to helping us doing a good job. Now we really can't wait to share this video to the world and we really hope you'll like it."
www.pavictheband.com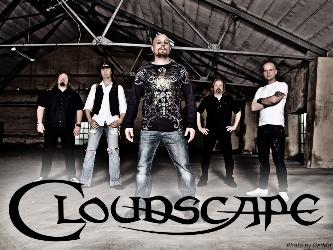 Following on from the fantastic reception of their latest album "New Era", released on Dead End Exit Records (A division of RoastingHouse), CLOUDSCAPE hits the road to promote themselves and their forthcoming fifth studio album.
Since the formation, CLOUDSCAPE have gone on to play at renowned festivals such as ProgPower Europe, Sweden Rock Festival , ProgPower UK, and Bloodstock Open Air.
The release of CLOUDSCAPE´S forthcoming album is planned to May/June 2014, and during the tour, the fans will also be able to lay their hands on a limited tour album!
Tourdates:
22.02. Sweden, Helsingborg, The Tivoli
23.02. Denmark, Copenhagen, Amager Bio
25.02. Belgium, Verviers, Spirit of 66
27.02. Spain, Barcelona, Sala Bikini
28.02. Spain, Madrid, Sala Lemon
01.03. Spain, San Sebastian, C.C. Intxaurrondo
02.03. Spain, Zaragoza, Sala Lopez
04.03. Germany, Bremen, Meisenfrei Blues Club
05.03. UK, London, The Underworld
06.03. UK, Sheffield, Corporation
07.03. Netherlands, Uden, De Pule
08.03. Germany, Burgrieden, Riffelhof
09.03. Switzerland, Uster, Star Club
11.03. Italy, Brescia, Circolo Colony
12.03. Slovakia, Bratislava, Club Randal
13.03. Hungary, Budapest, A38
Cloudscape Line-Up: Mike Andersson : Lead vocals, Patrik Svard : Guitars, Stefan Rosqvist : Guitars,  Hakan Nyander : Bass, Fredrik Joakimsson : Drums
Cloudscape Discography: Cloudscape (2004), Crimson Skies (2006), Global Drama (2008), New Era (2012)
Cloudscape links:
www.cloudscape.se
www.facebook.com/cloudscapesweden
Label:
www.deadendexit.com
www.facebook.com/deadendexit
www.youtube.com/DeadEndExitRecords
Dear press & radio,
please find below the official trailer for the new EZ LIVIN' album "Firestorm" which will be released on LZ Records/ Sony on February 28th, 2014:
Please share & spread the link!
Founded in 1991, EZ LIVIN' in the same year have sold 20.000 copies of their debut album "After The Fire" in Europe alone. After the release of the record, the band successfully went on the road as part of the Metal Hammer Roadshow together with Axel Rudi Pell, Casanova, Coracko and Domain.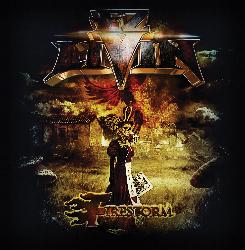 Now, in the year 2013, Hans Ziller has called some new colleagues to get the group going again. The guitarist added some familiar names to the line-up: Harry Reischmann, who's known as  drummer of Ziller's other band BONFIRE, Ronnie Parkes (Tango Down and Seven Witches) on bass guitar, Paul Morris (Rainbow) on keyboards, piano & organ and none other than the aforementioned former ACCEPT front man David Reece (Bangalore Choir) are completing this band which is playing melodic Hard Rock with a bluesy touch. Chris Lyne (Mother Road and ex Soul Doctor) appears as guest on guitars.