Liebe Medienpartner,
am 29.08.2014 erscheint bei Eagle Vision/ Edel die neue Live-Veröffentlichung von JETHRO TULL'S IAN ANDERSON, "Thick As A Brick – Live In Iceland, auf CD, DVD und SD-Blu-ray.
Wir betreuen für dieses Thema die Promo in Deutschland und Österreich in den Bereichen Print & Online. Die Bemusterung erfolgt wahlweise mit der CD oder DVD oder Blu-ray. Blu-rays können vorgemerkt werden; die beiden anderen Formate werden ab Montag bemustert.
---
JETHRO TULL'S IAN ANDERSON
THICK AS A BRICK – LIVE IN ICELAND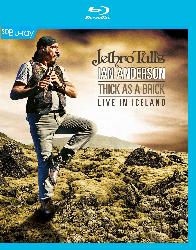 Jethro Tulls legendäres Konzeptalbum "Thick As A Brick" wurde 1972 veröffentlicht und besteht aus einem durchgehenden Song, der sich auf beiden Seiten der damaligen Vinylscheibe ausdehnt und die Geschichte des jungen Wunderknaben Gerald Bostock erzählt. 40 später kreierte Jethro Tull-Gründer und -Frontmann Ian Anderson das 2012er Werk "Thick As A Brick 2: Whatever Happened To Gerald Bostock?". Im Anschluss an die Veröffentlichung nahm Ian Anderson beide Alben mit auf Tournee, spielte die komplette Geschichte um Gerald Bostock und ließ in Island das hier vorliegende Konzert aufzeichnen. Die Show verbindet Musik, Videoleinwände und Schauspiel, um Bostocks Geschichte auf eine Weise zum Leben zu erwecken, wie es sie noch nie zuvor gegeben hat und die sie zur ultimativen Präsentation von "Thick As A Brick" werden lässt. Das Bonusmaterial umfasst ein Interview mit Ian Anderson, eine Workshop-Performance von "Someday The Sun Won't Shine For You" mit Montreux-Jazz-Festival-Gründer Claude Nobs sowie den Song "Banker Bets, Banker Wins" live in Montreux 2012. "Thick As A Brick – Live In Iceland" wird parallel auch auf DVD (EREDV1023) und Doppel-CD (EDGCD533) veröffentlicht.
TRACKS
1) Thick As A Brick 2) From A Pebble Thrown 3) Pebbles Instrumental 4) Might Have Beens 5) Upper Sixth Loan Shark 6) Banker Bets, Banker Wins 7) Swing It Far 8) Adrift And Dumbfounded 9) Old School Song 10) Wootton Bassett Town 11) Power And Spirit 12) Give Til It Hurts 13) Cosy Corner 14) Shunt And Shuffle 15) A Change Of Horses 16) Confessional 17) Kismet In Surburbia 18) What-ifs, Maybes And Might-Have-Beens
VÖ: 29. August 2014
Künstler: Jethro Tull's Ian Anderson
Titel: Thick As A Brick – Live In Iceland
Label/ Vertrieb: Eagle Vision/ Edel
Format: SD-Blu-Ray-Musik
Katalognummer: ERSBD3013 (DVD: EREDV1023; CD: EDGCD533)
Bildformat: 16:9
Sound-Formate: DTS-HD Master Audio, LPCM Stereo
(DVD: DTS Surround Sound, Dolby Digital 5.1, Dolby Digital Stereo)
Spielzeit: ca. 144 Minuten
Untertitel (nur Interview): Englisch, Französisch, Deutsch, Spanisch
Dear press & radio,
Swiss/ American Metal band KHAØS releases its new video clip & digital single for the song "After The Silence" today on MRRecords.
Here come the links to the video/music:
Youtube:http://youtu.be/TPQt0CzettM
Vimeo:http://vimeo.com/100631062
Amazon: http://smarturl.it/Khaos
Please share and spread the links around!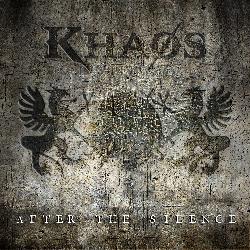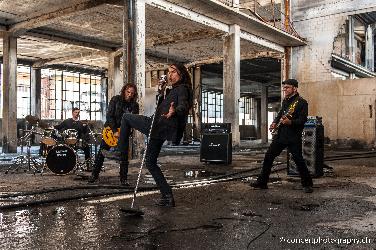 "After The Silence" is the first single taken from the upcoming full-length debut album "Risen" which will be released in autumn this year on the same label.
KHAØS is: Chandler Mogel – Vocals, Mark Rossi – Guitar. N I c Angileri – Bass, Trevor Franklin – Drums
Web:
https://www.facebook.com/Khaos2012
Dear press & radio,
below you find the key information about our next PR release – available August 29th, 2014 from Swedish label DEAD END EXIT Records: DECEPTIC – The Artifact.
Please, send us your requests for this band!
Best regards,
Birgitt
---
Band: Deceptic
Product: The Artifact
Release date: August 29th, 2014
Label: Dead End Exit Records
Style: Modern Metal
PR: Diese E-Mail-Adresse ist vor Spambots geschützt! Zur Anzeige muss JavaScript eingeschaltet sein!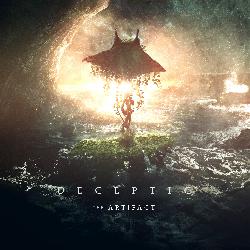 The story of Deceptic began in the early and cold coast of Gothenburg the year of 2011, with members consisting Tony Gullquist (Guitar), Dennis Svensson (Drums), and William Gustafsson (Vocals).
With a like-minded goal, they all strived to write something new and unheard, something that sure would make your heart pause for a second and rewind itself, just to experience that golden moment once again.
And as a result of a tremendous chemistry and a vast selection of influences, it all became a reality when John Wennergren (Guitar) and Tobias Westling (Bass) joined the band, to be a part of the release of their first self-titled EP that became available in Decemeber of 2011!

From thin dust, the band Deceptic practically exploded just after a few live shows here and there around Sweden.
So they started to write the material for a full length album to reach even greater heights. Unfortunately under this period of time, both John and Tobias left the band under different circumstances, Deceptic were forced to delay the whole writing process just to find two new members that had the same time and energy.
And, after some scavenging in and around Gothenburg, they found José Pascual (Guitar) and Richard Martos (Bass), who came from a Rock/Metal band called Urbandux, and the music video company 11Frames.
Not long after, they got the chance to play at the biggest Metal festival in Sweden, Metaltown.
From that moment, they realized that Deceptic could be so much more than just a hobby, so they took a vow to each other, to start a real career from it, to aim for the stars to live by and with music as an everyday job.

But, as everything else in life, dreams and priorities change for some people, so José and Richard was forced to leave since they didn't have the time Deceptic needed to grow and reach out even more than they already did.
So therefore Tony, Dennis and William decided to continue as a trio until the album was done. As they didn't want to rush through it, they did spend a lot of time writing in the studio, and after a time long and hard they started to see the light in the tunnel as they finished the recordings and called Tue Madsen From Ant Farm Studios (famous for working with bands like The Haunted, Dir En Grey, Mnemic, Dark Tranquility etc.) to mix and master the masterpiece given the name "The Artifact".

So now the only thing they had to do was to fill the two empty seats, to become a five-piece once again. Having the privilege to know a lot of good musicians through the whole Gothenburg scene, they got in touch Otto Halling (Bass) and Martin Calenfors (Guitar). After a few weeks of getting to know each other it felt like the perfect match, since they shared the same passion, dream, and not to forget the genuine skill and energy on stage!

NOW, with a complete setup and final Master of the album "The Artifact", it didn't take long until they signed their first record deal, with no other than Dead End Exit / Roasting House Records, and BMG as a publisher.

THE ARTIFACT will be released in the summer of 2014, with a single and a music video as an opener, to be followed up with a tour around Europe!

THIS, is where the real journey of Deceptic begins!
Liebe Medienpartner,
nach einer kleinen Sommerpause erreichen uns diese Tage gleich zahlreiche neue Veröffentlichungen. Das nächste Thema steht bereits in den Startlöchern: die amerikanischen Rock N' Roller von AMERICAN DOG veröffentlichen über das Label Bad Reputation bereits am 19.07.2014 ihr insgesamt siebtes Album "Neanderthal".
Wir bemustern hier ausschließlich physisch mit Promo-Cardsleeve-CDs und beginnen mit dem Aussand am Montag. Das Kontingent ist stark begrenzt – bitte bei Interesse rechtzeitig anfragen, da wir davon ausgehen, dass die Promos für dieses Thema bereits Mitte/Ende kommender Woche vergriffen sein werden!
Zuständig sind wir für: Deutschland & Österreich (alle PR-Bereiche).
---
Band: American Dog
Album: Neanderthal
Out: 19.07.2014
Label: Bad Reputation
Vertrieb: Cargo
PR (D & A): Diese E-Mail-Adresse ist vor Spambots geschützt! Zur Anzeige muss JavaScript eingeschaltet sein!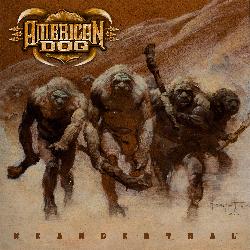 A BLOW WITH A STAGGERING BLOW !
After 6 albums, Last Of Dying Breed, Red, White, Black and Blue, Scars' N' Bars, Hard, Mean, Poison Smile and three live albums (If You Want Bud, Foamin ' at the mouth, Hard On The Road CD + DVD) plus Six Pack, an EP of 6 titles celebrating the benefactions of the alcohol and the casualness, American Dog returns to us in a primitive way. Just check the cover artwork painted by the late, great fantasy and science fiction artist, Frank Frazetta! You rock dogs know Frazetta's work from classic album covers for Molly Hatchet, Nazareth, Yngwie Malmsteen, and Wolfmother! Their rock 'n' roll is raw, furious and primitive. Néanderthalien is there!
Steve Theado, his guitarist (the man knocked down by a little charitable motorist who left for dead himon the side of the road with two broken legs, a broken pond and an exploded kidney, it is necessary to remind) it) and Michael Hannon are two specimens which no war of the fire knew how to switch off. And surprise, their clan grew rich of the fourth big dog: the guitarist John Salvatore. What leaves to Steve Theado the care of going to go hunting on unexplored lands. Michael Harris, one of these wandering hyénidés, came to complete the line-up after Keith Pickens escapes from the savanna of Ohio. 4 of the Apocalypse push the bludgeon of the rock with the from now on legendary ' Certified ass-kicking 100 % Rock 'n' roll ' for our biggest happiness. Neanderthal is the powerful work of four dogs fighting for their survival while going to conquer other. Then yes they are ugly, unpolished and held even maybe, but let us not forget that they possess a big cultural wealth (from Alice Cooper to Ted Nugent via (including) Motörhead and Blue Oyster Cult) and a staunch robustness.
It has been 14 years since American Dog adapted himself in the middle hostile of the rock and they are still far from the extinction. Especially when it is Doug Goldstein, the ex-manager of Guns'N' Roses (between 1991 and 2008), who put them under his protection
American Dog Discography:
2000 Last of a Dying Breed, 2001 Six Pack, 2003 Red, White, Black and Blue, 2005 Scars-n-Bars, 2005 Foamin' at the Mouth, 2006 If You Want Bud, 2007 Hard, 2008 Hard On The Road, 2010 Mean, 2012 Poison Smile
Dear press & radio,
after a short break, Yesterrock return on August 1st, 2014 with the re-release of the following German Hard Rock classic: VICTORY – Don't Get Mad…Get Even
Please find the key information about this product below. This is a digital PR campaign, and Haulix links will be send to selected press & radio tomorrow.
Band: Victory
Release: Don't Get Mad…Get Even
Out: 01.08.2014
Label: Yesterrock/ Universal
PR: Diese E-Mail-Adresse ist vor Spambots geschützt! Zur Anzeige muss JavaScript eingeschaltet sein!
Victory was formed in 1984 from the remnants of the band Fargo. Bassist Peter Knorn, the two guitarists Tommy Newton and John Lockton and drummer Bernie Van der Graaf had all previously worked together in that band. After originally working with singer Pedro Schemm, and later Thunderhead frontman Ted Pullit, former Gary Moore - and Ted Nugent-singer Charlie Huhn became the band's vocalist.
After the release of the self-titled debut album in 1985, the line-up changed again when drummer Fritz Randow replaced Van der Graaf and Herman Frank replaced John Lockton. The band's second release 'Don't Get Mad…Get Even' was released in 1986 and repeated the great success of their debut release. The single 'Check's In The Mail' became a big radio hit in the USA. Today, 'Don't Get Mad…Get Even" is a rare, long-time out of print collector's item which now was re-mastered for a re-issue CD release on Yesterrock by the kind courtesy of Universal Music Germany.
Line-up: Charlie Huhn (Vocals), Tommy Newton (Guitar), Herman Frank (Guitar), Fritz Randow (Drums), Peter Knorn (Bass)
Tracks: 1. The Check's In The Mail, 2. Are You Ready, 3. Not Me, 4. Arsonist Of The Heart, 5. Hit And Run, 6. She's Back, 7. Turn It Up, 8. Seven Days Without You Makes One Weak, 9. Sneaking Out, 10. Running Wild