Dear press & radio,
Swiss/ American Metal band KHAØS releases its new video clip & digital single for the song "After The Silence" today on MRRecords.
Here come the links to the video/music:
Youtube:http://youtu.be/TPQt0CzettM
Vimeo:http://vimeo.com/100631062
Amazon: http://smarturl.it/Khaos
Please share and spread the links around!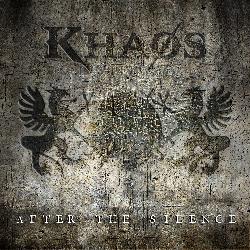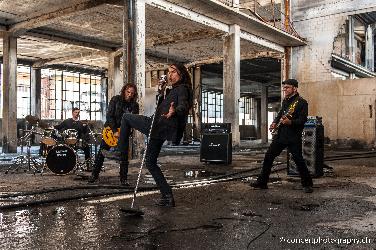 "After The Silence" is the first single taken from the upcoming full-length debut album "Risen" which will be released in autumn this year on the same label.
KHAØS is: Chandler Mogel – Vocals, Mark Rossi – Guitar. N I c Angileri – Bass, Trevor Franklin – Drums
Web:
https://www.facebook.com/Khaos2012
Dear press & radio,
below you find the key information about our next PR release – available August 29th, 2014 from Swedish label DEAD END EXIT Records: DECEPTIC – The Artifact.
Please, send us your requests for this band!
Best regards,
Birgitt
---
Band: Deceptic
Product: The Artifact
Release date: August 29th, 2014
Label: Dead End Exit Records
Style: Modern Metal
PR: Diese E-Mail-Adresse ist vor Spambots geschützt! Zur Anzeige muss JavaScript eingeschaltet sein!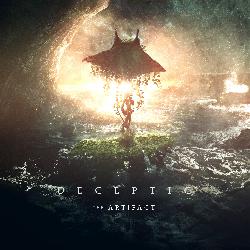 The story of Deceptic began in the early and cold coast of Gothenburg the year of 2011, with members consisting Tony Gullquist (Guitar), Dennis Svensson (Drums), and William Gustafsson (Vocals).
With a like-minded goal, they all strived to write something new and unheard, something that sure would make your heart pause for a second and rewind itself, just to experience that golden moment once again.
And as a result of a tremendous chemistry and a vast selection of influences, it all became a reality when John Wennergren (Guitar) and Tobias Westling (Bass) joined the band, to be a part of the release of their first self-titled EP that became available in Decemeber of 2011!

From thin dust, the band Deceptic practically exploded just after a few live shows here and there around Sweden.
So they started to write the material for a full length album to reach even greater heights. Unfortunately under this period of time, both John and Tobias left the band under different circumstances, Deceptic were forced to delay the whole writing process just to find two new members that had the same time and energy.
And, after some scavenging in and around Gothenburg, they found José Pascual (Guitar) and Richard Martos (Bass), who came from a Rock/Metal band called Urbandux, and the music video company 11Frames.
Not long after, they got the chance to play at the biggest Metal festival in Sweden, Metaltown.
From that moment, they realized that Deceptic could be so much more than just a hobby, so they took a vow to each other, to start a real career from it, to aim for the stars to live by and with music as an everyday job.

But, as everything else in life, dreams and priorities change for some people, so José and Richard was forced to leave since they didn't have the time Deceptic needed to grow and reach out even more than they already did.
So therefore Tony, Dennis and William decided to continue as a trio until the album was done. As they didn't want to rush through it, they did spend a lot of time writing in the studio, and after a time long and hard they started to see the light in the tunnel as they finished the recordings and called Tue Madsen From Ant Farm Studios (famous for working with bands like The Haunted, Dir En Grey, Mnemic, Dark Tranquility etc.) to mix and master the masterpiece given the name "The Artifact".

So now the only thing they had to do was to fill the two empty seats, to become a five-piece once again. Having the privilege to know a lot of good musicians through the whole Gothenburg scene, they got in touch Otto Halling (Bass) and Martin Calenfors (Guitar). After a few weeks of getting to know each other it felt like the perfect match, since they shared the same passion, dream, and not to forget the genuine skill and energy on stage!

NOW, with a complete setup and final Master of the album "The Artifact", it didn't take long until they signed their first record deal, with no other than Dead End Exit / Roasting House Records, and BMG as a publisher.

THE ARTIFACT will be released in the summer of 2014, with a single and a music video as an opener, to be followed up with a tour around Europe!

THIS, is where the real journey of Deceptic begins!
Liebe Medienpartner,
nach einer kleinen Sommerpause erreichen uns diese Tage gleich zahlreiche neue Veröffentlichungen. Das nächste Thema steht bereits in den Startlöchern: die amerikanischen Rock N' Roller von AMERICAN DOG veröffentlichen über das Label Bad Reputation bereits am 19.07.2014 ihr insgesamt siebtes Album "Neanderthal".
Wir bemustern hier ausschließlich physisch mit Promo-Cardsleeve-CDs und beginnen mit dem Aussand am Montag. Das Kontingent ist stark begrenzt – bitte bei Interesse rechtzeitig anfragen, da wir davon ausgehen, dass die Promos für dieses Thema bereits Mitte/Ende kommender Woche vergriffen sein werden!
Zuständig sind wir für: Deutschland & Österreich (alle PR-Bereiche).
---
Band: American Dog
Album: Neanderthal
Out: 19.07.2014
Label: Bad Reputation
Vertrieb: Cargo
PR (D & A): Diese E-Mail-Adresse ist vor Spambots geschützt! Zur Anzeige muss JavaScript eingeschaltet sein!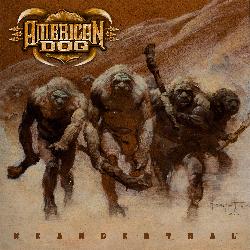 A BLOW WITH A STAGGERING BLOW !
After 6 albums, Last Of Dying Breed, Red, White, Black and Blue, Scars' N' Bars, Hard, Mean, Poison Smile and three live albums (If You Want Bud, Foamin ' at the mouth, Hard On The Road CD + DVD) plus Six Pack, an EP of 6 titles celebrating the benefactions of the alcohol and the casualness, American Dog returns to us in a primitive way. Just check the cover artwork painted by the late, great fantasy and science fiction artist, Frank Frazetta! You rock dogs know Frazetta's work from classic album covers for Molly Hatchet, Nazareth, Yngwie Malmsteen, and Wolfmother! Their rock 'n' roll is raw, furious and primitive. Néanderthalien is there!
Steve Theado, his guitarist (the man knocked down by a little charitable motorist who left for dead himon the side of the road with two broken legs, a broken pond and an exploded kidney, it is necessary to remind) it) and Michael Hannon are two specimens which no war of the fire knew how to switch off. And surprise, their clan grew rich of the fourth big dog: the guitarist John Salvatore. What leaves to Steve Theado the care of going to go hunting on unexplored lands. Michael Harris, one of these wandering hyénidés, came to complete the line-up after Keith Pickens escapes from the savanna of Ohio. 4 of the Apocalypse push the bludgeon of the rock with the from now on legendary ' Certified ass-kicking 100 % Rock 'n' roll ' for our biggest happiness. Neanderthal is the powerful work of four dogs fighting for their survival while going to conquer other. Then yes they are ugly, unpolished and held even maybe, but let us not forget that they possess a big cultural wealth (from Alice Cooper to Ted Nugent via (including) Motörhead and Blue Oyster Cult) and a staunch robustness.
It has been 14 years since American Dog adapted himself in the middle hostile of the rock and they are still far from the extinction. Especially when it is Doug Goldstein, the ex-manager of Guns'N' Roses (between 1991 and 2008), who put them under his protection
American Dog Discography:
2000 Last of a Dying Breed, 2001 Six Pack, 2003 Red, White, Black and Blue, 2005 Scars-n-Bars, 2005 Foamin' at the Mouth, 2006 If You Want Bud, 2007 Hard, 2008 Hard On The Road, 2010 Mean, 2012 Poison Smile
Dear press & radio,
after a short break, Yesterrock return on August 1st, 2014 with the re-release of the following German Hard Rock classic: VICTORY – Don't Get Mad…Get Even
Please find the key information about this product below. This is a digital PR campaign, and Haulix links will be send to selected press & radio tomorrow.
Band: Victory
Release: Don't Get Mad…Get Even
Out: 01.08.2014
Label: Yesterrock/ Universal
PR: Diese E-Mail-Adresse ist vor Spambots geschützt! Zur Anzeige muss JavaScript eingeschaltet sein!
Victory was formed in 1984 from the remnants of the band Fargo. Bassist Peter Knorn, the two guitarists Tommy Newton and John Lockton and drummer Bernie Van der Graaf had all previously worked together in that band. After originally working with singer Pedro Schemm, and later Thunderhead frontman Ted Pullit, former Gary Moore - and Ted Nugent-singer Charlie Huhn became the band's vocalist.
After the release of the self-titled debut album in 1985, the line-up changed again when drummer Fritz Randow replaced Van der Graaf and Herman Frank replaced John Lockton. The band's second release 'Don't Get Mad…Get Even' was released in 1986 and repeated the great success of their debut release. The single 'Check's In The Mail' became a big radio hit in the USA. Today, 'Don't Get Mad…Get Even" is a rare, long-time out of print collector's item which now was re-mastered for a re-issue CD release on Yesterrock by the kind courtesy of Universal Music Germany.
Line-up: Charlie Huhn (Vocals), Tommy Newton (Guitar), Herman Frank (Guitar), Fritz Randow (Drums), Peter Knorn (Bass)
Tracks: 1. The Check's In The Mail, 2. Are You Ready, 3. Not Me, 4. Arsonist Of The Heart, 5. Hit And Run, 6. She's Back, 7. Turn It Up, 8. Seven Days Without You Makes One Weak, 9. Sneaking Out, 10. Running Wild
Dear media,
below you find the key information about AOR Heaven's upcoming August 29th releases from NIVA and MISS BEHAVIOUR.
The PR will be digitally as usual and links via Haulix will be send to the press tomorrow. UK contacts as always will be served by Mike Exley at ME PR.
Both bands will be available for interviews as well!
All the best,
Birgitt
---
Band: Niva
Album: Incremental IV
Out: August 29th, 2014
Label: AOR Heaven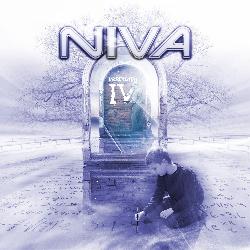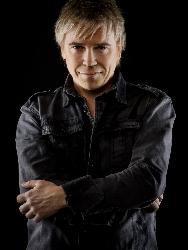 The history of NIVA began in Skövde in the mid 80's and the place was the TBV Music House – this was an inspiring environment for many youths to discover their creativity in a lot of ways, especially regarding the chance to discover their musical abilities.
It was also here where a young Tony Niva set his path to be able to sing and write music, and also for the first time to sing through a microphone! It didn't take long before an offer occurred. The band Zanity got Tony as their singer and their first demo "Time Out Of Mind" got a lot of attention.
After appearing in a lot of bands around in Sweden – for example Vanessa, Swedish Erotica, Malibu Band and Tracy Goes Crazy, Tony got the opportunity to sing for Axia – a band situated and rehearsing in Skövde.
It was an ideal situation both musically and socially for the band and it didn't take long before a Swedish tour started – both with Axia and later on with a cover band called "Under Cover". After some touring, the band drifted apart, and up from the ashes of Axia, NIVA was formed. The band recorded their debut album "No Capitulation" and got a record deal with Zero Records in Japan in 1994. After recording an up to this date not released follow up album, NIVA was disbanded (1995). For a brief period in 2001, Tony was a member of the metal-act Lion's Share and who released the album "Entrance" in the same year.
Moving forward to 2011 and a song called "Janitor Of Love" written for the Swedish Eurovision song contest. This time collaboration partners are Roger Ljunggren and Marcus Persson and even if the song did not make it through, the musical work goes so smoothly, they decide to make another three songs for a demo, just to see if there is any interest for a band in the vein of AOR/Melodic Rock. And it sure is – Marquee Avalon signs with NIVA and after 16 years the band lives up and releasing the album "Gold From The Future" in Japan, September 2011.
Tony did not settle down because of this, so after some negotiations a British based label released the album in Europe – now under the moniker Oxygen – Final Warning. The album gets a lot of attention in both Europe and in the United States.
In 2013 NIVA released the CD Magnitude through AOR Heaven for the European market and now 2014 the sophomore album entitled "Incremental IV" is ready.
"Incremental IV" was produced and mixed by Marcus Persson at CM Music Skara, Sweden with executive producer Tony Niva and mastered by Börjesson, Ear Hear Studio Stockholm. Artwork design by Matthias Norén.
Line-Up: Tony Niva – Vocals, Roger Ljunggren – Guitars, Marcus Persson – Keyboards, Jan Stal – Bass, Bengan Andersson – Drums
Track list:1. Don't You Know, 2. Crush, 3. Better Just Forgotten, 4. Magnitude, 5. The Reason Why, 6. Travel Back In Time, 7. Play The Game, 8. Only You, 9. Lost And Found, 10. All By Myself, 11. Coming Back To You
Sound clips in advance:
NIVA - Better Just Forgotten (Edit)
*****
Band: Miss Behaviour
Album: Double Agent
Out: August 29th, 2014
Label: AOR Heaven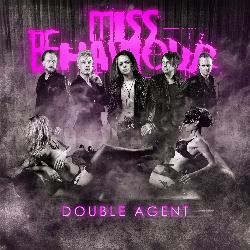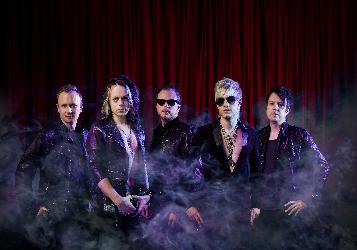 Miss Behaviour - The Biography
The story of Miss Behaviour goes back to 2004. Keyboard player Henrik Sproge and guitarist Erik Heikne were both studying Music Management at the Baltic Business School in Kalmar, Sweden, when the idea of Miss Behaviour first came up. With a great passion for 80's melodic hard rock and AOR, they decided to start the band to express their vision of how a modern rock band, inspired by the great bands of the eighties should sound.
The first Miss Behaviour songs where written in a student apartment in Kalmar in late 2004 and ended up at the 3-song EP Give us the world. Miss Behavior worked –and still do with producer/technician Daniel Gese who had a career as drummer/producer with his 80's metal/sleaze band Pole Position in the late 80s/early 90s.
After the debut album Heart of Midwinter was released in 2006, Henrik and Erik decided to recruit the new lead singer Sebastian Roos, a quite well known singer in Sweden, with a lot of touring, TV and radio performances and Eurovision song contest on his CV. The breakthrough came with the Album Last Woman Standing, released in 2011.
In spring 2011 Miss Behaviour competed in Swedish national radio with the song Till we meet again, making the première live performance with the current lineup in front of 400000 radio listeners. Joining forces with former Backyard Babies manager Michael Sundén in 2011 the band hit the roads in the UK.
Late 2011, after touring the UK with CrashDiet, the album Last Woman Standing won the Melodic.net "Best AoR album of 2011" readers poll with 23% of the votes, leaving bands like Journey, Robin Beck, Work of Art and more behind. The reviews were fantastic and the album got top scores in important magazines, such as Classic Rock (UK), Sweden Rock Magazine (Sweden) and more.
UK Magazine Classic Rock picked Cynthia as one of the best tracks in 2011, and featured the song on the compilation Classic Rock Buzz. Miss Behaviour returned to the UK on the Smokehead Rocks Tour, playing another 10 dates and finished the tour with a sold out show at O2 Islington Academy in London, Oktober 12th, 2011. In the middle of the song writing and recordings of the new album Michael Sundén tragically passed, in a horrible accident at venue Rock City, Nottingham. This loss took a while to recover from but finally the brand new album Double Agent is finished and the band are more eager than ever to write the next chapter in their career.
Double Agent
Double Agent is produced by Daniel Gese and co-produced by Erik Heikne, Henrik Sproge and Sebastian Roos. The album was recorded, mixed and mastered in Studio Lärkbacken and Realtime Recording Studios, Norrköping, Sweden. String sessions are recorded and arranged by Ronnie Roos.
Discography: Heart Of Midwinter (2006), Last Woman Standing (2011), Double Agent (2014)
Line-up: Sebastian Roos - Vocals; Erik Heikne – Guitars, Henrik Sproge –Keyboards; Nicky Bloom– Bass, Guitar; Magnum Jacobs – Drums
Sound clips in advance:
MISS BEHAVIOUR - Double Agent (Edit)
MISS BEHAVIOUR - Magical Feeling (Edit)