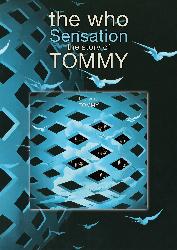 product: The Who - Sensation-The Story Of Tommy
label: Eagle Vision
release date: 07.03.2014
PR territory: Germany & Austria (printed press)
PR contact: Diese E-Mail-Adresse ist vor Spambots geschützt! Zur Anzeige muss JavaScript eingeschaltet sein!
Das legendäre Doppelalbum ´Tommy` der britischen Rockband The Who wurde 1969 veröffentlicht und gehört zu den Meilensteinen der Musikgeschichte. Die Scheibe katapultierte The Who an die Spitze der internationalen Musikszene, mit Pete Townshend als genialen Komponisten und Roger Daltrey als herausragenden Frontmann. ´Tommy` gilt als allererste Rockoper der Geschichte, verkaufte sich weltweit 20 Millionen Mal und diente Mitte der Siebziger als Grundlage des gleichnamigen Kinofilms von Regisseur Ken Russell. In den frühen Neunzigern avancierte ´Tommy` zudem zur sehenswerten Bühnenproduktion, die erfolgreich um die ganze Welt tourte. Dieser neue Film erzählt den Hintergrund, die Entstehung und die Idee hinter ´Tommy`, inklusive neuer Interviews mit Pete Townshend und Roger Daltrey, älteren Kommentaren des verstorbenen John Entwistle und Beiträgen von Toningenieur Bob Pridden, Graphikdesigner Mike McInnerney, weiteren an der Entstehung der Scheibe involvierten Zeitzeugen sowie Journalisten, die den historischen und kulturellen Wert des Albums kommentieren. Das Bonusmaterial umfasst einen 33minütigen Beitrag der deutschen Fernsehshow ´Beat Club` aus dem Jahre 1969 mit Songs vom Album sowie Interviews mit den Bandmitgliedern. ´Sensation – The Story Of Tommy` wird parallel auch auf DVD (EREDV1020) veröffentlicht.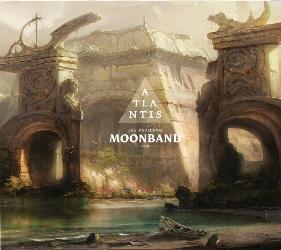 product: Moonband - Atlantis
label: Rockville Music
out: March 21st, 2014
format: CD
PR territory: Europe (all parts, except Germany = radio contact: Die4Ma)
In August 2010 THE MOONBAND's debut album OPEN SPACE was released. One of the biggest German newspapers (Sueddeutsche Zeitung) described it as "extraordinary smart Country & Folk with an enormous catchy, variable, and steady growing spectrum". Bavarian Broadcasting Corporation (BR), a big countrywide public service broadcaster, choose it album of the week ("wonderful folk") and included tracks in their rotation lists. And THE MOONBAND was even noticed outside Germany: "An interesting and engaging debut that deserves notice." (americana.co.uk).
The insider tip became an unexpected success.
On their second album DENAVIGATION (released 8/2011) THE MOONBAND sharpened their unique style. SZ commended "they emancipated themselves from the great heroes of the Neo-Americana movement. Nevertheless it can happen that one asks if it's Bob Dylan, when this album by the fantastic Moonband is on."
On March 21st 2014, THE MOONBAND's third album ATLANTIS will be released. ATLANTIS was recorded live in an old, secluded house in the Bavarian Forest. ATLANTIS catches THE MOONBAND genuinely, just like being in the same room with the band.
On ATLANTIS the band brings into question what you may call folk music, while at the same time upholding their own story as a steady advancement: New facets, new instruments and surprising twists make THE MOONBAND louder and more urgent.
Nevertheless the band's proven trademarks remain: Vocal harmonies, affectionate arrangements, beautiful melodies. Or like a reviewer once wrote: "Music to dwell."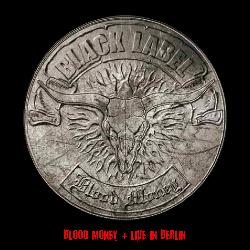 product: Black Label - Blood Money
label: Bad Reputation
release date: 07.03.2014
format: CD
PR territory: Germany & Austria
PR contact: CD
Black Label are the best live band in Australia – fact. Over a ten year career- they have played hundreds of shows, including countless shows with both Rose Tattoo and The Angels – and if heavy, blues based rock in the tradition of those bands is your bag – then you will dig Black Label. Make no mistake though. This is not a band playing carbon copied Brewster Brother or Wells/Cocks riffs, and whilst they certainly tip their hats to those aforementioned bands, 'Blood Money' confirms in no uncertain terms that Black Label are at the height of their powers and playing truly amazing, original and memorable heavy rock of the first order, and with 'Blood Money', they have delivered a defiant collection of ballsy heavy rock anthems.
'Blood Money' is the fourth studio album from this Sydney based band, and it shows a significant maturity in both the song writing and musical stakes. That is not an implication that any of their previous efforts were underdone – far from it in fact. It's just that the band's sound has come a long way from the days when they were playing a twin guitar style of southern fried, hard rock boogie that channelled Skynyrd, Molly Hatchet and Blackfoot. The différence is that the tunes on 'Blood Money' are world class. This is as good as ANY heavy rock album you'll hear, and ranks as the bands heaviest album, with a sound that to me is aimed clearly, at the European heavy rock / metal market.
Whilst bands like Airborne have had some international success pillaging a dog eared, AC/DC style of rock, large scale success has eluded Black Label, who are far more authentic. Black Label have a pedigree that included former members of both Heaven and Boss in their ranks. They have been endorsed by Rose Tattoo's Angry Anderson and the late Peter Wells, and after several years and hundreds of gigs, have more than paid their dues. Credentials aside though, 'Blood Money' affirms that they are the 100% bona fide article with this ten track album loaded with firebrand hard core riffs and a heavy duty groove. Recorded and produced by Greg Clarke, the guitars are underlined by thunderous rhythms – Australian rock at its best. Vocalist Steve Mulry has a strong, solid and powerful voice, and belts it out in no uncertain terms. From top to bottom, every song on this album is killer. This entire album smokes.
After several years, the lack of success must be a frustration, but Black Label decide to go still on. Now, this CD comes with Live in Berlin, a second CD smokin hot & live, before a new effort scheduled late 2014.  'Live In Berlin' attests, they are on par with any of the planet's best heavy rock bands, whoever you care to name.The guitars are up front, and it's in your face. No overdubs here, this is no bullshit rock 'n' roll of the highest order.  There are 12 tunes on the disc. If you ain't hip to Black Label – I strongly suggest you climb on board. You won't be disappointed.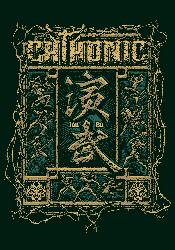 product: Chthonic - Ián-Bú
label: Eagle Vision
release date: 21.02.2014
format: DVD
PR territory: Germany & Austria
PR contact: Diese E-Mail-Adresse ist vor Spambots geschützt! Zur Anzeige muss JavaScript eingeschaltet sein!
Chthonic sind eine taiwanesische Metal-Band, die 1995 gegründet wurde und seit 2005 in der heutigen Besetzung besteht. Ihre Musik mischt Metal mit traditionellen chinesischen Instrumenten, textlich ist die Gruppe von der taiwanesischen Mythologie, dem Volksglauben des Daoismus und der Geschichte ihres Landes beeinflusst. Jede ihrer bisherigen Veröffentlichungen war ein durchgehendes Konzeptwerk. Bekannt sind die Musiker für ihre sehenswerten Kostüme, ihr Make-Up und die sensationellen Bühnenshows. Außerdem stehen die Bandmitglieder für offen geäußerte politische Gerechtigkeit hinsichtlich von Menschenrechten, der Unabhängigkeit Taiwans und der Gleichberechtigung der Frau.  "Ián-Bú"  wurde im Sommer 2013 bei einem Festival in Taiwan aufgezeichnet und präsentiert eine Reihe von Songs ihres aktuellen Albums "Bú-Tik", das in Europa über Spinefarm in den Handel kam. Die DVD umfasst zudem die offiziellen Videoclips zu fünf Albumtracks plus weiteres Bonusmaterial.
release: Pavlov's Dog - Has Anyone Here Seen Sigfried?
label: Rockville Music
release date: 14.03.2014
PR territory: Europe
PR contact: Diese E-Mail-Adresse ist vor Spambots geschützt! Zur Anzeige muss JavaScript eingeschaltet sein!
It's been only three years since 1974, when Pavlov's Dog were celebrated the highest signed newcomerband ever since, ready and being expected to climb the peak of rockmusic. Classics such as Julia and Song Dance, plus David Surkamp's incredible vocal performance branded their iconic release Pampered Menial in 1975. But the band started to fall apart already when they recorded their 2nd album At The Sound Of The Bell. Violin player Sigfried Carver had already left (that's where the title "Has Anyone Here Seen Sigfried?" comes from). 1977, during the recording sessions of Has Anyone Here Seen Sigfried, the band finally split.
Frustrated and burned out David Surkamp and Douglas Rayburn took the unready tapes to New York and finished the work with  contributions of Elliot Randall and Jeff Baxter of Steely Dan. Columbia Records anyway refused the release. The musicians received a cassette copy in 3rd class sound quality. Since then the original mastertapes were believed to be lost.
In the 80ies one of the musicians manufactured a short run of vinyl copies - made of his cassette copy - and "released" it under the banner of "St. Louis Hounds" (he was scared to use the name "Pavlov's Dog"). From this vinyl some dubious "labels"  manufactured CD bootlegs (titled "St. Louis Hounds", "Third" or "Great Lost Third", a.o.). So enforcedly the 2004 reformed Pavlov's Dog authorized the first legal release to Rockville Music in 2007, titled "Has Anyone Here Seen Sigfried?". Unfortunately still in poor sound quality, but with 10 bonus tracks added. This could have been the end of the story, if …
… in 2013 the original mastertapes weren't rediscovered! After restauration the sound quality turned out excellent. The difference to what's been out before is just phenomenal (once again: Anything out before was made from copies of copies of anyway bad sounding cassette tapes). So finally, after 36 years, fans can listen to the album as its been recorded & produced  in 1977!
Together with the mastertapes, the artwork supposed to be the artwork of the original release, was as well rediscovered. Additionally, this release comes with 9 new & previously unreleased bonus tracks: Stop Short was originally recorded but not included on the "St Louis Hounds" vinyl. Plus 6 live tracks recorded 2011/2012 (incl. the never before released Paris), plus an acoustic version of Julia (2007), plus an alternative mix of Falling In Love as well found on the mastertapes.
Last not least: The booklet tells the true story of this album, written by David Surkamp.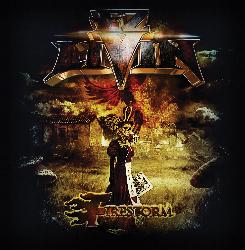 release: EZ Livin' - Firestorm
label: LZ Records
release date: 28.02.2014
PR territory: world
PR contact: Diese E-Mail-Adresse ist vor Spambots geschützt! Zur Anzeige muss JavaScript eingeschaltet sein!
Die deutsch-amerikanische Hard-Rock-Formation EZ LIVIN' um Mastermind und BONFIRE-Gitarrist Hans Ziller meldet sich mit dem ehemaligen ACCEPT-Sänger David Reece am Mikro zurück!
Vom Debüt-Album "After The Fire" der 1991 gegründeten Band verkauften sich seinerzeit auf Anhieb 20.000 Exemplare im europäischen Raum. Es folgte die Teilnahme an der Metal Hammer Roadshow zusammen mit Axel Rudi Pell, Casanova, Coracko und Domain, welche sich als voller Erfolg herausstellen sollte.
Im Laufe des Jahres 2013 trommelte Hans Ziller nun neue Kollegen zusammen, um die Formation wieder auferstehen zu lassen. Dabei setzt der Gitarrist auf bekanntes Personal: Harry Reischmann, der zusammen mit Ziller bei BONFIRE das Schlagzeug bearbeitet, Ronnie Parkes (Tango Down und Seven Witches) am Bass, Paul Morris (Rainbow) an den Keyboards, am Piano und an der Orgel sowie kein geringerer als der bereits oben erwähnte, ehemalige ACCEPT-Frontmann David Reece (Bangalore Choir) bilden das Ensemble, welches erfrischenden melodischen Hard Rock mit bluesigen Einschlägen hervorbringt. Chris Lyne (Mother Road und ex-Soul Doctor) ist als Gast an der Gitarre zu hören.
Mit dem neuen Album Firestorm im Gepäck, welches am 28.02.2014 via Sony Music erscheint und von Alessandro Del Vecchio (Hardline u.a.) gemischt & gemastert wurde, sind EZ LIVIN' heiß darauf, die europäischen Bühnen zu rocken. Neben alten und neuen eigenen Songs werden EZ LIVIN' die bekanntesten Lieder von BONFIRE und ACCEPT ab April 2014 auch live zum Besten geben und das Publikum mit sich reißen.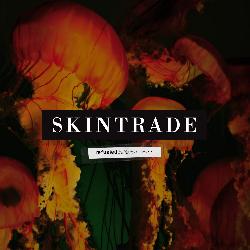 release: Skintrade - Refueled
label: AOR Heaven
release date: 28.02.2014
PR territory: Europe (without UK)
PR contact: Diese E-Mail-Adresse ist vor Spambots geschützt! Zur Anzeige muss JavaScript eingeschaltet sein!
PR download: www.metalheaven.net/press
During the 1990's Skintrade enjoyed huge sucess in Sweden and abroad, particularly in Scandinavia, Holland, Germany and Belgium. During this period the band toured extensively in Europe and played some of Europe's biggest festivals such as Dynamo Open Air (Holland) and MTV's Rock Am Ring (Germany) to name a few. Skintrade also toured around Europe supporting bands as Motorhead, Danish rockers DAD and the Irish band Therapy?.
The debut album "Skintrade" released in 1993, recieved an overwhelmingly positive response by the press and the public. The singles "Sick As A Dog" and "One by One" got frequent airplay, and the videos aired on heavy rotation on MTV's Headbangers Ball. The band also received the Zeppelin-Award for best Rock act and a nomination for best video at the Swedish Grammy awards. The follow-up "Roachpowder", produced by Thomas Skogsberg (Entombed, Hellacopters etc), was released in 1995. This collaboration allowed the band to explore a darker, heavier side. Again, the videos for the songs "Snap goes your mind" as well as "Flies", were repeatedly aired on MTV.
Now, the Swedish hard rockers Skintrade are back with their third studio album "Refueled" set to be released on February 28th, 2014. The first single "Monster" will be released in January in advance. This is the band's first full-length studio album since "Roach Powder" released in 1995 and the best of album "Past and Present" in 2012 which included three new songs.
"We have been working very hard writing songs and recording for over a year and half. We're really proud of the new album and we definitely feel that this is our best effort so far. We can't wait to get out on the road again and meet our old friends and to make new ones", says lead singer Matti Alfonzetti.
Swedish Producer/Engineer Oscar Ammer (Social Pretender, The Moving, Human Desolation) was chosen to co-produce and mix the album. The album was recorded in Skintrade's studio and mixed in Oscar Ammer's studio Echobox Audio Production.
"Refueled" packs 12 stunningly powerful songs that will place Skintrade in an undisputed position as a Hard Rock/Metal band to be reckoned with.