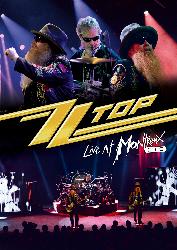 product: ZZ Top - Live At Montreux 2013
label: Eagle Vision/ Edel
out: 18.07.2014
format: DVD & Blu-ray
PR territory: Germany & Austria (printed press only)
PR contact: Diese E-Mail-Adresse ist vor Spambots geschützt! Zur Anzeige muss JavaScript eingeschaltet sein!
In einer seit 1969 unveränderten Originalbesetzung und mit weltweiten Verkäufen von mehr als 50 Millionen Tonträgern beglücken ZZ Top ihre Fans rund um den Globus weiterhin mit brillanten Konzerten und großartiger Musik. Im Laufe ihrer langen Karriere war die Band gleich mehrfach in Montreux zu Gast, allerdings gehört diese Show aus dem Jahr 2013 mit Stücken wie "La Grange", "Gimme All Your Lovin'", "Pincushion", "Sharp Dressed Man", "Waitin' For The Bus", "Legs", "Tube Snake Boogie", "Tush" und vielen weiteren Klassikern zu ihren besten Auftritten beim legendären Festival. Die Setliste mischt Songs aus den frühen Siebzigern von Alben wie "Tres Hombres" und "Fandango" über die Blockbuster der Achtziger mit Werken wie "Eliminator" und "Afterburner" bis hin zu Nummern ihrer aktuellen Scheibe "La Futura" und der damit verbundenen Rückkehr zu ihren Blues-Wurzeln. Im Mittelteil des Konzerts kommt es zu einer Hommage an Claude Nobs, den Gründer des Montreux Festivals, mit Mike Flanigin an der Hammond Orgel und Van Wilks an der Gitarre. ZZ Top, die "lil' ol' band from Texas", rocken den Blues so kraftvoll wie seit eh und je. Das Bonusmaterial umfasst Interviews mit Gitarrist Billy Gibbons und Bassist Dusty Hill. "Live At Montreux 2013" wird parallel auch auf DVD (EREDV1040) veröffentlicht.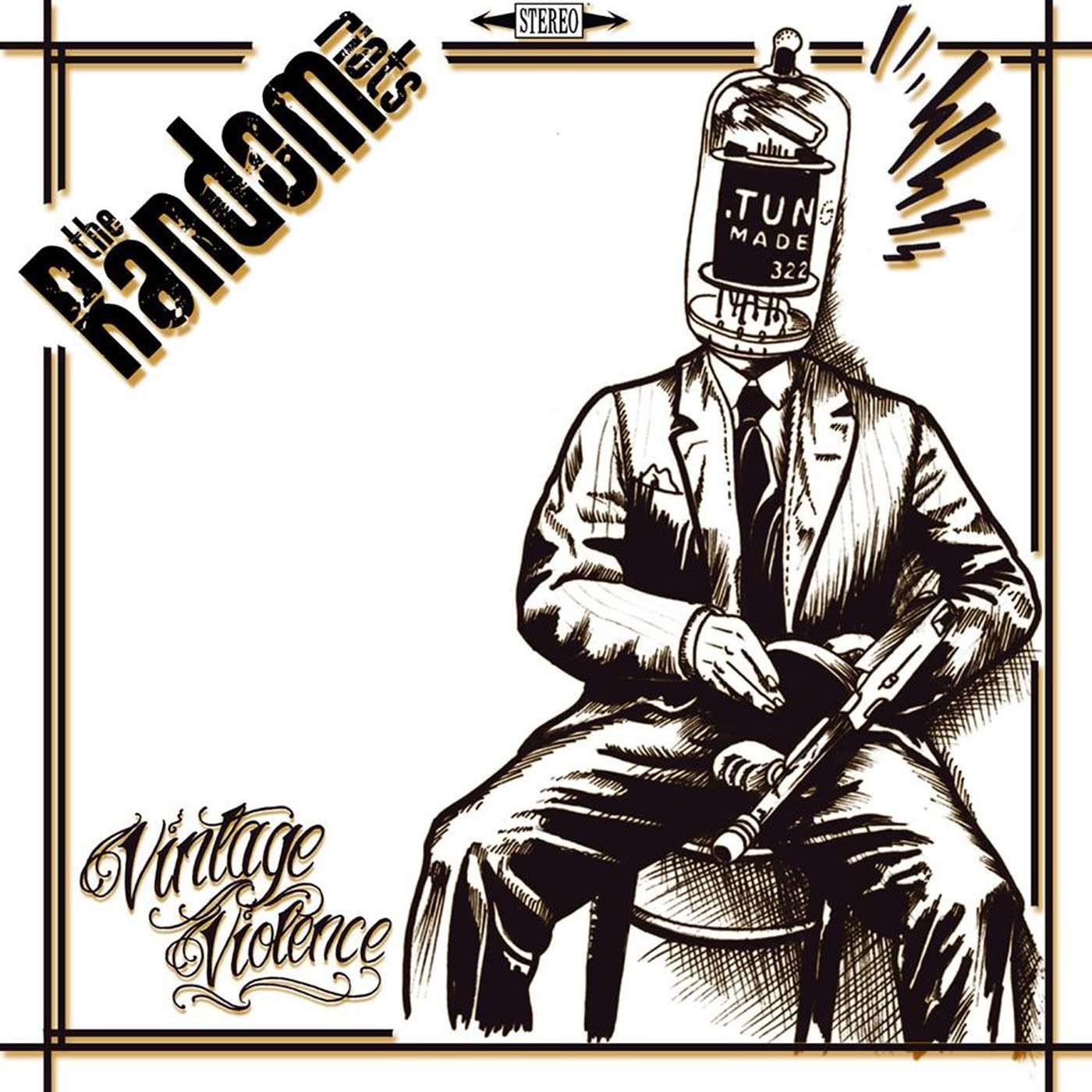 product: The Random Riots - Vintage Violence
label: Bad Reputation
out: 02.06.2014
format: CD
PR territory: Germany & Austria
PR contact: Diese E-Mail-Adresse ist vor Spambots geschützt! Zur Anzeige muss JavaScript eingeschaltet sein!
The band formed in 2004 by Rev. Nick and Mr. G during a somewhat alcohol-inflicted night in Kristanstad, Sweden. Originally the band's name was supposed to be The Homer Explosion, but was quickly changed to The Random Riots when sobriety struck the day after. Their vision is to play old fashioned rock n roll with rhythm in focus, and does a hell of a job doing it.
Its members have great experience in the live scene as they are or have been active in other bands such as On The Job (US and European tour), Portrait (European tour) and Care of Night.
T.R.R. have taken the audience by storm both as a stand-alone act and on joint venues with other bands such as The Scams, Bullet, '77 and Overdrive.
In 2013 they entered the studio in order to record a full length album, which you all can enjoy now thanks to the collaboration with Bad Reputation Records!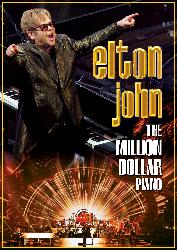 product: Elton John - The Million Dollar Piano
label: Eagle Vision
out: 27.06.2014
format: DVD, Blu-ray
PR territory: Germany & Austria (printed press)
PR contact: Diese E-Mail-Adresse ist vor Spambots geschützt! Zur Anzeige muss JavaScript eingeschaltet sein!
Elton Johns "The Million Dollar Piano" ist eine feste Institution im Colosseum des Caesars Palace in Las Vegas. Die Show läuft bereits seit September 2011 und umfasste in diesem Frühjahr allein 16 Shows zwischen dem 29. März und 26. April 2014. Die Konzerte sind der Höhepunkt einer jahrzehntelangen Zusammenarbeit von Elton John und Yamaha-Pianos. Dieser Film zeigt Klassiker aus Elton Johns gesamter Karriere wie etwa "I'm Still Standing", "Rocket Man", "Philadelphia Freedom", "Your Song", "Goodbye Yellow Brick Road", "Circle Of Life", "Blue Eyes", "Bennie And The Jets", "Don't Let The Sun Go Down On Me", "Crocodile Rock" oder "I Guess That's Why They Call It The Blues", vorgetragen entweder mit seiner Band, mit seinem Percussionisten Ray Cooper oder Solo. Aufsehenerregend ist auch die Multimedia-Bühne mit riesigen Bildschirmen, auf denen die Songs illustriert werden, sowie dem Klavier, das ebenfalls als Projektionsfläche für Graphiken und Animationen dient. Elton John ist der ultimative Showman und dies ist die perfekte Konzerterfahrung. "The Million Dollar Piano" erscheint parallel auch auf DVD (EREDV1037). Das Bonusmaterial umfasst "The Making Of The Million Dollar Piano" – die wunderbare Geschichte hinter den Konzerten sowie als Extra die Songs "Candle In The Wind", "Sacrifice", "Sad Songs (Say So Much)" und "Don't Let The Sun Go Down On Me" aus Kiew im Jahr 2012.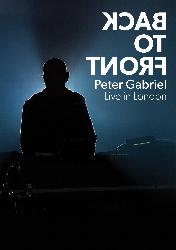 product: PETER GABRIEL - Back To Front
label: Eagle Vision
out: 20.06.2014
format: DVD, Blu-ray, DVD+2-CD, Blu-ray+2-CD
PR territory: Germany & Austria (printed press only)
PR contact: Diese E-Mail-Adresse ist vor Spambots geschützt! Zur Anzeige muss JavaScript eingeschaltet sein!
Dieses spektakuläre Konzert wurde im Londoner O2 mit der neuesten Ultra-High Definition-4K-Technologie aufgezeichnet und zeigt Peter Gabriel bei den Feierlichkeiten zum 25jährigen Jubiläum seinen Meilensteinalbums "So". Um das Ereignis angemessen zu zelebrieren holte Gabriel die originale "So"-Tourband aus dem Jahr 1986/87 wieder zusammen und spielte das mit Multi-Platin ausgezeichnete Werk zum ersten Mal in voller Länge. Der Schwerpunkt der Show lag auf den Songs von "So", hinzu kamen eine Reihe unvollendeter, bislang unveröffentlichter und neu arrangierter Stücke im Stile der klassischen Hits wie "Sledgehammer", "Solsbury Hill", "Don't Give Up", "Shock The Monkey", "Big Time", "Digging In The Dirt", "Mercy Street", "No Self Control", "In Your Eyes" oder "Biko", die unterstreichen, welch vielschichtiger Künstler Peter Gabriel ist. Mit der innovativen Lichtshow und der atemberaubenden Bühnenperformance wird "Back To Front" zu einem visuellen und musikalischen Spektakel, das den Zuschauer in ein in dieser Form noch nie zuvor erlebtes Konzert eintauchen lässt. Das Bonusmaterial gewährt sehenswerte Einblicke in die Entstehung der Show. "Back To Front - Live In London" wird parallel auch als DVD (EREDV1024) sowie als Blu-Ray-Deluxe- (ERBCD5227) beziehungsweise DVD-Deluxe-Package (EREDV1039) inklusive erweitertem Bonusmaterial, einem 60seitigen Hardback-Fotobuch und beigefügter Doppel-CD veröffentlicht.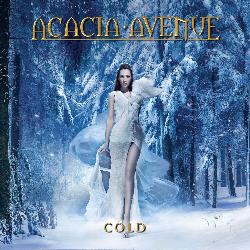 product: ACACIA AVENUE - Cold
label: AOR Heaven
out: 27.06.2014
format: CD
PR territory: Europe (except UK)
PR contact: Diese E-Mail-Adresse ist vor Spambots geschützt! Zur Anzeige muss JavaScript eingeschaltet sein!
PR material: www.metalheaven.net/press
The idea for Acacia Avenue began back in 2008. Founding member, Torben Enevoldsen (Fate, Fatal Force, Section A), spent most of that year writing new material. Some of this new material came to be very melodic hard rock/AOR, and the idea of doing a full album in this style quickly emerged. In order to spice things up however, Enevoldsen decided to ask a few good friends of his to participate, both as singers, but also as co-writers.
The debut album featured Tony Mills (Ex-TNT, Shy), Geir Rönning (Radioactive), Torben Lysholm (Pangea, Mysterell) and Lars Säfsund (Work Of Art) on vocals. Torben did the bass, keyboards and guitars, as well as both lead and backing vocals on a few songs himself, and Thomas Heintzelmann (Decoy) did the drums. The self-entitled debut album was released on Lion Music in January 2010.
Enevoldsen continued doing various projects, but at the end of 2010, Torben was asked to join the Danish hard rock band Fate. He agreed and joined the band in January 2011. Although busy with Fate, Enevoldsen never stopped working on new material of his own. So the idea of doing another Acacia Avenue album was never far away. Torben grew up listening to bands like Boston, Journey, Toto and Survivor, so he thoroughly enjoyed writing in this very melodic and somewhat softer style.
New songs were written and the first singer to get involved was Rob Moratti (Ex-Saga, Final Frontier). Torben and Rob had met each other on MySpace, years before Rob joined Saga, and had discussed the possibility of working together. Acacia Avenue turned out to be the perfect vehicle to pursue this desire.
Apart from Rob, the new album features vocal performances by Steve Newman (Newman), Torben Lysholm (Pangea, Mysterell), Albin Ljungqvist, Mikael Roupé (Bamboo Brothers), Peter Sundell (Grand Illusion, Decoy) and Nicklas Sonne (Defecto).
Once again, Torben was in charge for all the bass, keyboards and guitars, as well as singing background vocals on a few songs. New drummer, Dennis Hansen (Fatal Force) did the drums, and like last time, the majority of the recordings took place at Funny Farm Studios in Denmark, which is Torben's own studio.
The new album, entitled "Cold", was mixed and mastered at Funny Farm Studios by Torben Enevoldsen. Enevoldsen also produced the album.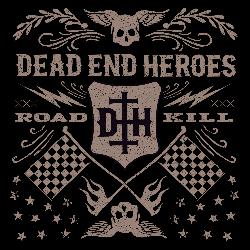 product: DEAD END HEROES - Roadkill
label: AOR Heaven
out: 27.06.2014
format: CD
PR territory: Europe (except UK)
PR contact: Diese E-Mail-Adresse ist vor Spambots geschützt! Zur Anzeige muss JavaScript eingeschaltet sein!
PR material: www.metalheaven.net/press
Some bands are formed together through newspaper ads, others are the net result of a prolonged booze session at the local pub, yet the DEAD END HEROES were formed by accident. A good accident! Whilst the initial discussions began around a solo album of Swiss drummer Daniel Voegeli (ME & THE REST), the project grew arms and legs and developed into an immense passion - a completely fully operational band that excelled at having fun sharing their common love of Hard Rock.
After Voegeli had assembled his collection of instrumental songs he contacted exceptional Guitarist and Producer Rolf Munkes (EMPIRE, TONY MARTIN, MAJESTY) to oversee the disc's production. However, Munkes was so impressed by Voegeli's drumming and initial song ideas that he encouraged him to develop a fully functioning band around the tunes and work towards completing an album.
The first port of call was German vocalist and session musician Carsten Lizard Schulz (EVIDENCE ONE, DOMAIN, LAVALLE) who took Voegeli's instrumentals under his wing and gave them new life. Through his engaging lyrics and ear candy hooks they developed into real songs with Schulz' trademark stamp alongside Voegeli's bedrock base.
On Schulz's recommendation, the next member to join the fold was Scottish bassist Paul Logue (EDEN'S CURSE, DOOGIE WHITE, DAVID READMAN, LAVALLE), who had worked with him on several productions. Logue at first was hesitant to belong to any group out with his main band but succumbed after completing the recording sessions at his studio in Scotland, such was the strength of the material.
Last but by no means least, to add the missing Classic Rock ingredient to the recipe was Schulz' long-time friend and world-class Hammond Organist Holger Seeger (MIDNITE CLUB, IAIN ASHLEY HERSEY). His Hammond gave the songs the final flavour they were missing whilst a classy seventies touch and vibe.
All five members were without doubt absolutely certain that this had become more than just a studio project and the DEAD END HEROES were born. Sitting musically somewhere between late seventies and early eighties hard rock with a hint of DEEP PURPLE, a pinch of KROKUS and an extra serving of classic MICHAEL SCHENKER, their addictive cocktail is simply good time old-fashioned Hard Rock that packs a punch.
Sometimes ... it just works!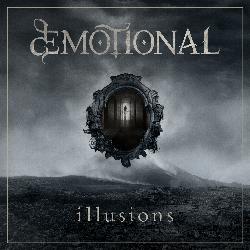 product: dEMOTIONAL - Illusions
label: Dead End Exit Records
release date: May 9th, 2014
format: digital single & video
PR territory: Radio, Europe outside of Scandinavia
PR contact: Diese E-Mail-Adresse ist vor Spambots geschützt! Zur Anzeige muss JavaScript eingeschaltet sein!
On May 9 dEMOTIONAL's release their new video and digital single: "Illusions"
"Illusions" picks up where the band's debut album from 2013 "State: In Denial" ended, and with the new production, signed Pontus Hjelm (Dead By April) at Studio PH Sweden, dEMOTIONAL takes a giant step forward in their musical delivery. The video is, as always with dEMOTIONAL, directed by Kiggs!
With one foot in Gothenburg and the other in Växjö the band stands firmly in the Swedish music landscape and continues to serve dressed melodic metal with both harmonic growl and aggressive clean vocals. dEMOTIONAL thrives best on stage and it promised more exciting news in the spring, including rumors about European tour this fall.
Stay classy and stay tuned!