Band: Twilight Force
Album: Tales Of Ancient Prophecies
Label: Black Lodge
Release Date: June 6th, 2014
PR for D, CH, AT & UK: Diese E-Mail-Adresse ist vor Spambots geschützt! Zur Anzeige muss JavaScript eingeschaltet sein!
(journalists & radio from all other countries: please contact the label's local PR dept.!)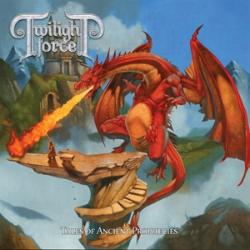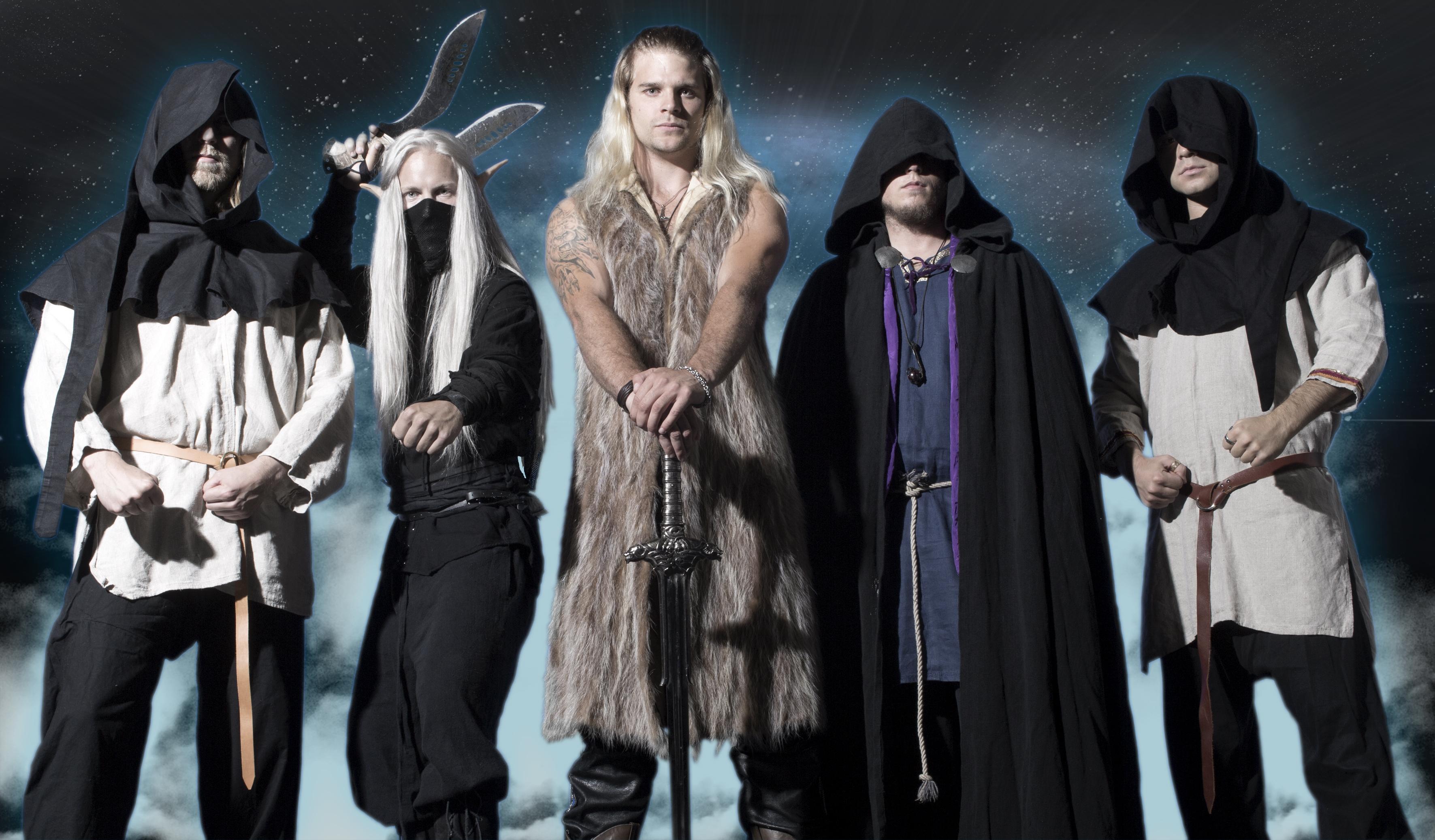 Hailing from Falun, from the same town as Sabaton, the band have the mission to bring back The Golden Age of Epic Symphonic Power Metal!
And Twilight Force really knows how to combine strong melodies with orchestral arrangements and fast tempos!
The band wants to create an intense and memorable listening experience; immersing the audience in a magic universe filled with wonder, heroic tales and mesmerizing mythical worlds.
The first sign from the band will be the single "The Power Of The Ancient Force" which is taken from the upcoming album "Tales Of Ancient Prophecies" that is set for a release early June.
URL lyric video "The Power Of The Ancient Force":http://youtu.be/XJ7mCRncAXE
Official Live dates:
Aug 16th - Falun, Sabaton Open Air
Line-Up: Christian Hedgren - Vocals, Felipe - Lead, Solo and Acoustic Guitars, Lute Daniele - Keyboards, Piano, Cembalo, Violin Borne - Bass Roberto - Drums, Percussion
Album Release on: 2014-06-06
WEB:
https://www.facebook.com/pages/Twilight-Force/548969448494708
Dear press & radio,
below you find the key information about the upcoming DEAD END EXIT Records (a division of RoastingHouse) release from CAPTAIN BLACK BEARD "Before Plastic" which will be released on May 23th, 2014.
The PR for this record will start during the next couple of days and we're taking request for this band now.
The video clip for the track "Somebody" can be found here: http://youtu.be/vtHXEnYSN4U
---
Product: Captain Black Beard – Before Plastic
Out: May 23rd, 2014
Label: Dead End Exit Records
PR terrirtory: world
Contact: Diese E-Mail-Adresse ist vor Spambots geschützt! Zur Anzeige muss JavaScript eingeschaltet sein!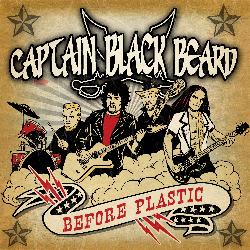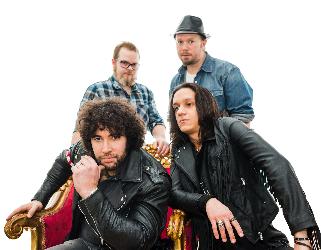 Captain Black Beard made it's live debut on the 31st of October 2009 and has since been playing most of the clubs in Stockholm. At the end of 2010 the band decided to pick it up a notch and record a full length album. Having been in talks with the biggest rock producers in Sweden - Chips Kiesbye (Sator, The Hellacopters), Tobias Lindell (Europe, Mustasch), Patrik Frisk (Takida, Corroded) - the band chose to work with David Castillo (Opeth, Katatonia) who had already shown himself capable when working on the bands single "Rock Is My Life".
The completion of the CD was celebrated together with hundreds of friends and fans at Göta Källare in Stockholm on the 28th of May, 2011. In the fall the band made their first concerts abroad as they did a short tour of the U.S.
Captain Black Beard's debut CD has been hailed in the press with tons of great reviews all over the world, from Australia to Brazil, in magazines such as Classic Rock, Classic Rock AOR, Sweden Rock, Fireworks, Power Play, Black Velvet and Red Hot Rock. It was also named one of the "Albums Of The Year So Far" by legendary journalist Geoff Barton of Classic Rock.
2012 saw the band playing in the U.K. for the first time, headlining Summer Nights Rock Fest and gearing up for the next album, among other things.


Most of 2013 has been dedicated to the making of the bands second album, and they signed a deal with Dead End Exit Records in the beginning of 2014. "Before Plastic" will be released in May 2014 with lots of live performances to follow.


Line-up: Sakaria Björklund - vocals/guitar, Victor Högberg – drums, Robert Majd – bass, Christian Ek - guitar

Guest guitar solos: Bruce Kulick (Kiss), Mats Karlsson (220 Volt, The Summit), Tommy Denander (Imperia, Radioactive)
Tracks: 01 - Please Come Home, 02 – Somebody, 03 - New York City, 04 - Bad Girl, 05 - Music Man, 06 - Aiming For Love, 07 - Keep On Drivin', 08 – Shout, 09 - Life's What You Make It, 10 - Takin' You Out,  11 - Listen Up
Quotes:
"Captain Black Beard have guts and glory written all over them. Their melodic vocals and guitars, make them stand out above the rest in the genre of AOR Rock". Bruce Kulick (Kiss)


"Ill-mannered and charming hitseeking rock like it was made by KISS, Billy Idol and Pat Benatar - together and in their prime." SWEDEN ROCK MAGAZINE (rating 8/10)
Liebe Medienpartner,
am 09.05.2014 erscheint mit "Live In London" bei Eagle Vision/Edel eine weitere 2-CD, DVD und SD-Blu-ray des legendären Heavy Metal-Sängers Ronnie James DIO. Enthalten ist hier ein Konzert aus London aus dem Jahr 1993. Weitere Details finden Sie unten.
Die CD liegt nun zur Bemusterung für Print-Presse aus Deutschland und Österreich vor. Wir nehmen vorab auch gerne Anfragen für die DVD- und Blu-ray-Versionen entgegen. Die Muster hierfür erhalten wir in den nächsten Tagen! Bei Interesse bitte das gewünschte Format angeben - wir bemustern hier vornehmlich mit der CD-Version.
---
DIO
Live In London/ Hammersmith Apollo 1993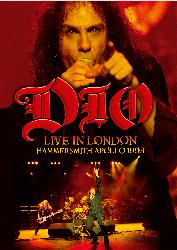 Am 12. Dezember 1993 gefilmt in Londons Hammersmith Apollo erfasst dieser zuvor unveröffentlichte Konzertfilm die neu formierten Dio in der letzten Nacht auf deren Europa Tour zum "Strange Highways"-Album. Mit dem Line-up Ronnie James Dio (vocals), Vinny Appice (drums), Jeff Pilson (bass) und Tracy G (guitar) liefert die Band  eine atemberaubende Aufführung der Songs von ihrem neuen Album, außerdem bekannte Dio-Klassiker und -Favoriten aus Ronnies Zeit mit Black Sabbath und Rainbow.  Komm mit auf die "Strange Highways" und lass dich von einer der größten Rockbands aller Zeiten begeistern!
Label/ Vertrieb: Eagle Vision/ Edel
VÖ: 09.05.2014
Formate: 2-CD, DVD und SD-Blu-Ray
Kat Nr: EREDV1022 (DVD)
DVD Format: NTSC Region 0
Bild Format: 4:3
Sound Formate: DTS Surround Sound, Dolby Digital 5.1, Dolby Digital Stereo
Laufzeit: ca. 114 Min.
Untertitel: (nur Bonus Material) Englisch, Französisch, Deutsch, Spanisch
TRACKLIST:
1) Stand Up And Shout   2) Strange Highways   3) Don't Talk To Strangers   4) Evilution   5) Pain   6) The Mob Rules   7) Children Of The Sea   8) Holy Diver   9) Heaven And Hell   10) Man On The Silver Mountain   11) Drum Solo   12) Heaven And Hell (reprise)   13) Jesus, Mary & The Holy Ghost   14) Hollywood Black   15) The Last In Line   16) Rainbow In The Dark   17) We Rock   18) Here's To You
Dear press & radio,
below you find the key information about American/German Hard Blues Rock band MOTHER ROAD's debut album "Drive" which will be released on Road Songs/ AOR Heaven on May 23rd, 2014.
We're in charge for the PR for this release world-wide (except for the UK) and will submit Haulix links to our press pool later this week.
Both Keith Slack and Chris Lyne will be available for interviews as well!
---
Product: MOTHER ROAD - Drive
Label: Road Songs/ AOR Heaven
Out: 23.05.2014
PR: World (except UK)
PR contact 'world': Diese E-Mail-Adresse ist vor Spambots geschützt! Zur Anzeige muss JavaScript eingeschaltet sein! (Birgitt Schwanke)
PR contact UK: Diese E-Mail-Adresse ist vor Spambots geschützt! Zur Anzeige muss JavaScript eingeschaltet sein! (Mike Exley)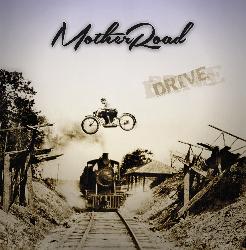 MOTHER ROAD is the brainchild of Austin, TX (USA) based rock singer Keith Slack and Berlin (Germany) based guitarist Chris Lyne.
Named after "The Mother Road", another name for the US' legendary, historic Route 66 highway, this international Hard Blues Rock band is impressively transferring the vintage sounds and the trademarks of this genre into the new decade. Founded in 2011 and based on mutual musical influences, Slack & Lyne promptly felt the chemistry between them was right and the song-writing process soon accelerated. In the meantime, the line-up was completed with keyboard player Alessandro Del Vecchio, drummer Zacky Tsoukas and bassist Frank Binke.
Guitarist Chris Lyne is well known for his astonishing work with his previous group Soul Doctor. His main influences include some of the greatest British guitar players such as Gary Moore, Jimmy Page, Paul Kossoff and John Sykes. American singer Keith Slack acted as frontman of the bands Steelhouse Lane and Michael Schenker Group (MSG), and also his own blues-influenced Hard Rock band Mudpie. Slack's influences include a whole variety of styles and music from bands including Paul Rodgers, Led Zeppelin, The Black Crowes, King's X and The Cult.
"Drive" is the band's first full-length album and will be released on the group's very own Road Songs label with the distributor AOR Heaven.
Line-up: Keith Slack – vocals, Chris Lyne – guitars, Zacky Tsoukas – drums, Frank Binke – bass, Alessandro Del Vecchio – hammond & piano
Track list: 1. The Sun Will Shine Again, 2. Feather In Your Hat, 3. Drive Me Crazy, 4. Out Of My Mind, 5. These Shoes, 6. Dangerous Highway, 7. Poor Boy (Long Way Out), 8. Dirty Little Secret, 9. Blue Eyes, 10. Still Rainin, 11.On My Way
Sound clips in advance:
MOTHER ROAD - Drive Me Crazy (Edit)
MOTHER ROAD - Out Of My Mind (Edit)
MOTHER ROAD - The Sun Will Shine Again (Edit)
Web:
www.facebook.com/themotherroad
Dear press & radio,
below you the key information about American/Greek Hard Rock band OUTLOUD's new album "Let's Get Serious" which will be released on AOR Heaven on May 23th, 2014.
As usual, we're in charge for releases from this label in Europe (except for the UK) and will submit Haulix links to our press pool later this week.
Both Chandler Mogel and Bob Katsionis will be available for interviews as well!
---
Product: OUTLOUD – Let's Get Serious
Label: AOR Heaven
Out: 23.05.2014
PR: Europe (except UK)
Contact: Diese E-Mail-Adresse ist vor Spambots geschützt! Zur Anzeige muss JavaScript eingeschaltet sein!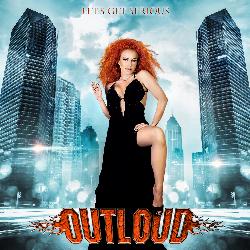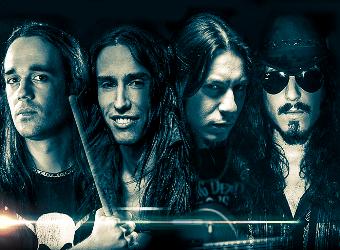 OUTLOUD is back with a vengeance! The Greek kings of melodic hard rock featuring Bob Katsionis (Firewind) and American singer Chandler Mogel announce the release of their long-awaited third album Let's Get Serious, a blaze of melodic bliss once again mixed and mastered by the great Tommy Hansen and releasing this summer on the AOR Heaven label.
Internationally, Outloud has sold over 8,000 CDs since its acclaimed debut released in 2009, and has become the most viewed Greek Hard Rock band on Youtube, with over 400,000+ views.  Their song "We Run" appeared on a handful of reputable compilations and also was named 'Track of the Day' in Classic Rock Magazine in June, 2009.  The band has toured its home country multiple times, has appeared on national TV there and also on the cover for Greek Metal Hammer, the country's biggest rock publication.
The album features 11 brand new songs, plus a cover of OMD's Enola Gay - "Outloud" style!  Also featured is very special guest George Kollias (Nile) who played all the drums on the album, and a special appearance by guitar god Mike Orlando (Adrenaline Mob) on probably what could be called the heaviest Outloud track to date, Toy Soldiers.
Stay tuned for more info and look for Let's Get Serious on May 23rd, 2014 at a store / on a computer near you!!!!!
Tracklist: 1. Death Rock!, 2. I Was So Blind, 3. One More Time, 4. Bury The Knife, 5. Like A Dream, 6. It Really Doesn't Matter, 7. A While To Go, 8. All In Vain, 9. Another Kind of Angel, 10. Let's Get Serious, 11. Toy Soldiers, 12. Enola Gay
Line-up: Chandler Mogel – Vocals, Bob Katsionis - Guitars, Keyboards, Sverd – Bass, Kostas Milonas – Drums, Jim Scordilis - Guitar
Special Guest: George Kollias (Nile) - all drums on album
Special Guest: Mike Orlando (Adrenaline Mob) - guitar solo on "Toy Soldiers"
Sound clips in advance:
OUTLOUD - Bury The Knife (Edit)
OUTLOUD - I Was So Blind (Edit)
Web: