Die Rocklegende TOTO konnte in KW 19 in Deutschland gleich zwei hohe Charteinstiege verzeichnen. Bereits gestern debütierte "Live In Poland – 35th Anniversary Tour" auf dem hervorragenden #6 der offiziellen Media Control Top 100 Albumcharts und stieg heute zusätzlich neu auf #1 in die offiziellen DVD-Charts ein!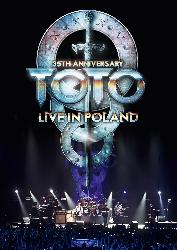 "Live In Poland" ist am 25.04.2014 über Eagle Vision/ Edel erschienen.
Wir betreuen für dieses Produkt die Print- und Radio-PR in Deutschland und Österreich, freuen uns mit dem Label und sagen herzlich 'Danke' an alle Medienpartner, die hier bereits so tatkräftig mitgeholfen haben!
Eagle Rock TV bei Youtube – TOTO – "Hold The Line": http://youtu.be/ibxxkNRumN4
Wir haben bei Interesse noch einige Muster der 2-CD, DVD und Blu-ray für Print & Radio für weitere Features oder Ko-Operationen vorrätig; Online-Kollegen wenden sich bitte mit ihren Anfragen an Black Mamba PR; TV-Kontakte an Scout PR.
Reformed Swedish AOR legends ALIEN have entered #75 at the official national Swedish sales charts and #4 at the Swedish metal charts with their critically acclaimed comeback album "Eternity" which was released on AOR Heaven on April 25th, 2014. Well done guys!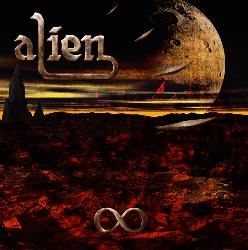 The album also gets fave rave reviews – here are some quotes:
"A melodic rock masterpiece!" (Rock Hard, Germany)
""Eternity" ist ein bärenstarkes Melodic-Rock-Album mit enorm hohem Wiedererkennungswert geworden und bringt die Herren wieder dorthin, wo sie vor einem Vierteljahrhundert schon einmal waren: nach ganz oben!" (powermetal.de, Germany, 9/10 points)
"It deserves to be placed between Signal's 1989 Loud And Clear and Survivor's 1984 Vital Signs in the record collection of every self-respecting AOR fan."(Hardrockhaven.net, USA)
"Released on the aptly titled AOR Heaven label, "Eternity" attests to the love and passion that never fades over time or distance like it sez in the Survivor like 'Burning Heart' - Alien are truly back and with a number one album!" (Battle Helm)
ViriAOR (Spain, 10/10 points)
Metal4all.net (Spain, 9,5/10 points)
Nu Rocks (Spain, 5/5 points)
Rock Angels (Spain, 5/5 points)
Metal-integral.com (France, 18,5/10 points)
Rockmeeting.com (France, 5/5 points)
Metal-temple.com (Greece, 9/10 points)
Melodicrock.it (Italy, 9,5/10 points)
Planet AOR (Sweden, 9,5/10 points)
Metal Underground (Austria, 5/5 points)
…and many more!
Band: https://www.facebook.com/alientheband
Dear press & radio,
below you find the key information about the next PR release: US singer JESSIE WAGNER and her group ENVY. Their 7 track EP is entitled
"Army Of The Underground" and will be released digitally in Europe via all the usual outlets as download and legal stream on May 23rd, 2014.
JESSIE WAGNER currently is one the backing singers of the artist KID ROCK and the former lead singer of the dance group CHIC.
This release will be promoted in Europe through us digitally via Haulix and music will be available there from tomorrow.
Please check out (and share) the video link for the title track of the EP "Army Of The Underground": http://youtu.be/lI-mkBuIVCk
Product: Jessie Wagner & Envy – Army Of The Underground EP
Label: self-released
Out: May 23rd, 2014
PR territory: Europe
PR contact: Diese E-Mail-Adresse ist vor Spambots geschützt! Zur Anzeige muss JavaScript eingeschaltet sein!
Jessie Wagner is a rising star in the music world today. A native of Norfolk, Virginia, Jessie's musical adventure has allowed her to travel the world, broadening her sound and her style. Her career blossomed as she began writing songs for Black House, a production company in Jacksonville, Florida.
From there, she was encouraged to continue writing and singing with other artist in the area. While performing in clubs and venues in the South, she met Bo Bice, who went on to become an American Idol finalist. She then began singing and touring with his band, Sugar Money. Shortly after finishing a tour of Alabama with Sugar Money, Jessie moved to New York City to further her singing career.
Her next step was becoming one of the lead singers in the most renowned disco group in history - Chic. Since then, she has performed at such prestigious venues as the Montreux Jazz Festival, the legendary Roskilde Rock Festival, and – above all the Grammys. She has also experienced the honor of singing with artists from all facets of the music industry - such as Patti Labelle, Sir Elton John, Peter Gabriel, Sister Sledge, Musiq, the Pointer Sisters, Bebe Winans, Eric Bene, and many more. Now, Jessie tours with Kid Rock and has contributed vocals on his last three albums.
Jessie's newest project is the pop-rock/ Classic Rock E.P., Army of the Underdog, written and produced by her band, Envy. Envy blends the soul of her voice with the fervor and intensity of gutteral, guitar - driven rock; thus creating a hybrid sound that is unique and exciting. They are currently performing in and around New York City.
Teamed up since 2009, ENVY is a NY-based Pop-Rock, Classic Rock n' Soul quintet that creates gripping beats built to blow your speakers apart one power riff at a time. Jessie Wagner, lead vocalist of Envy, embodies soul while unapologetically bringing a broad range of aggressive, in your face, vocals to the band. With the support of hard-hitting beats, writhing guitar riffs, and savagely intoxicating bass from her band mates, this 'crew of misfits' is a match made in rock heaven. Envy's music catalog includes a self-titled EP, full-length album - "Handle It", and their latest sophomore project - "Army of the Underdog."
The EP will be released digitally in Europe on May 23rd, 2014 on all common download and streaming platforms such as iTunes, amazon, Spotify and others. A CD version of the EP can be purchased from the US site CDBaby.com
http://www.jessiewagner.net
https://www.facebook.com/envyfanpage
Dear media partners,
below you find the key information about AOR Heaven's upcoming June 27th releases from DEAD END HEROES and ACACIA AVENUE.
As usual with AOR Heaven, we're in charge for the PR in Europe (excluding UK) and the albums will be submitted digitally via Haulix (later today).
Both bands will be available for interviews as well!
Have a rockin' week!
Birgitt
++++
Product: Dead End Heroes – Roadkill
Label: AOR Heaven
Out: June 27th, 2014
PR territory: Europe (without UK)
Contact: Diese E-Mail-Adresse ist vor Spambots geschützt! Zur Anzeige muss JavaScript eingeschaltet sein! ';document.getElementById('cloaka6768d712a3b9e34e6c17dc336aa2479').innerHTML += ''+addy_texta6768d712a3b9e34e6c17dc336aa2479+'<\/a>'; >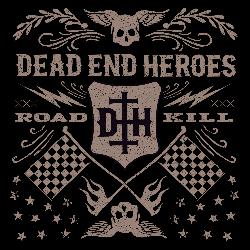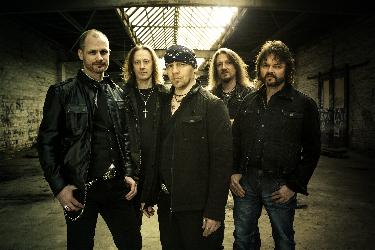 Some bands are formed together through newspaper ads, others are the net result of a prolonged booze session at the local pub, yet the DEAD END HEROES were formed by accident. A good accident! Whilst the initial discussions began around a solo album of Swiss drummer Daniel Voegeli (ME & THE REST), the project grew arms and legs and developed into an immense passion - a completely fully operational band that excelled at having fun sharing their common love of Hard Rock.
After Voegeli had assembled his collection of instrumental songs he contacted exceptional Guitarist and Producer Rolf Munkes (EMPIRE, TONY MARTIN, MAJESTY) to oversee the disc's production. However, Munkes was so impressed by Voegeli's drumming and initial song ideas that he encouraged him to develop a fully functioning band around the tunes and work towards completing an album.
The first port of call was German vocalist and session musician Carsten Lizard Schulz (EVIDENCE ONE, DOMAIN, LAVALLE) who took Voegeli's instrumentals under his wing and gave them new life. Through his engaging lyrics and ear candy hooks they developed into real songs with Schulz' trademark stamp alongside Voegeli's bedrock base.
On Schulz's recommendation, the next member to join the fold was Scottish bassist Paul Logue (EDEN'S CURSE, DOOGIE WHITE, DAVID READMAN, LAVALLE), who had worked with him on several productions. Logue at first was hesitant to belong to any group out with his main band but succumbed after completing the recording sessions at his studio in Scotland, such was the strength of the material.
Last but by no means least, to add the missing Classic Rock ingredient to the recipe was Schulz' long-time friend and world-class Hammond Organist Holger Seeger (MIDNITE CLUB, IAIN ASHLEY HERSEY). His Hammond gave the songs the final flavour they were missing whilst a classy seventies touch and vibe.
All five members were without doubt absolutely certain that this had become more than just a studio project and the DEAD END HEROES were born. Sitting musically somewhere between late seventies and early eighties hard rock with a hint of DEEP PURPLE, a pinch of KROKUS and an extra serving of classic MICHAEL SCHENKER, their addictive cocktail is simply good time old-fashioned Hard Rock that packs a punch.
Sometimes ... it just works!
Line-up:Carsten Lizard Schulz – vocals, Rolf Munkes – guitars, Daniel Voegeli – drums, Paul Logue – bass, Holger Seeger - keyboards
Track list:01. Roadkill, 02. Dead End Heroes, 03. Cry For The Moon, 04. Feed The Flames, 05. The Wind Howls Fire, 06. Stormfront, 07. Hands Off The Wheel, 08. And The Loser Is, 09. Technicolor Love, 10. The Fire's Worth The Loneliness, 11. Gambler's Crusade
Sound clips in advance:
DEAD END HEROES - Cry For The Moon (Edit)
DEAD END HEROES - Roadkill (Edit)
DEAD END HEROES - The Wind Howls Fire (Edit)
Website: www.deadendheroes.com
Facebook: www.facebook.com/deadendheroes
Product: Acacia Avenue - Cold
Label: AOR Heaven
Out: June 27th, 2014
PR territory: Europe (without UK)
Contact: Diese E-Mail-Adresse ist vor Spambots geschützt! Zur Anzeige muss JavaScript eingeschaltet sein!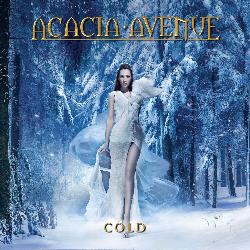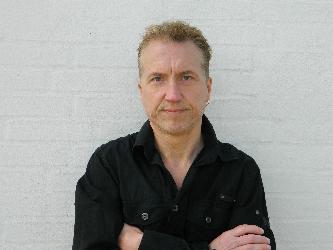 The idea for Acacia Avenue began back in 2008. Founding member, Torben Enevoldsen (Fate, Fatal Force, Section A), spent most of that year writing new material. Some of this new material came to be very melodic hard rock/AOR, and the idea of doing a full album in this style quickly emerged. In order to spice things up however, Enevoldsen decided to ask a few good friends of his to participate, both as singers, but also as co-writers.
The debut album featured Tony Mills (Ex-TNT, Shy), Geir Rönning (Radioactive), Torben Lysholm (Pangea, Mysterell) and Lars Säfsund (Work Of Art) on vocals. Torben did the bass, keyboards and guitars, as well as both lead and backing vocals on a few songs himself, and Thomas Heintzelmann (Decoy) did the drums. The self-entitled debut album was released on Lion Music in January 2010.
Enevoldsen continued doing various projects, but at the end of 2010, Torben was asked to join the Danish hard rock band Fate. He agreed and joined the band in January 2011. Although busy with Fate, Enevoldsen never stopped working on new material of his own. So the idea of doing another Acacia Avenue album was never far away. Torben grew up listening to bands like Boston, Journey, Toto and Survivor, so he thoroughly enjoyed writing in this very melodic and somewhat softer style.
New songs were written and the first singer to get involved was Rob Moratti (Ex-Saga, Final Frontier). Torben and Rob had met each other on MySpace, years before Rob joined Saga, and had discussed the possibility of working together. Acacia Avenue turned out to be the perfect vehicle to pursue this desire.
Apart from Rob, the new album features vocal performances by Steve Newman (Newman), Torben Lysholm (Pangea, Mysterell), Albin Ljungqvist, Mikael Roupé (Bamboo Brothers), Peter Sundell (Grand Illusion, Decoy) and Nicklas Sonne (Defecto).
Once again, Torben was in charge for all the bass, keyboards and guitars, as well as singing background vocals on a few songs. New drummer, Dennis Hansen (Fatal Force) did the drums, and like last time, the majority of the recordings took place at Funny Farm Studios in Denmark, which is Torben's own studio.
The new album, entitled "Cold", was mixed and mastered at Funny Farm Studios by Torben Enevoldsen. Enevoldsen also produced the album.
Line-up:Rob Moratti – Vocals, Steve Newman – Vocals, Albin Ljungqvist – Vocals, Mikael Roupé – Vocals, Torben Lysholm – Vocals, Peter Sundell – Vocals, Nicklas Sonne – Vocals, Torben Enevoldsen - Guitars, bass, keyboards., vocals, Lars Frandsen-Melau - piano on "Cold", Dennis Hansen - Drums
Track list:01 Time (Enevoldsen/Newman) , 02 Love Will Survive (Enevoldsen/Moratti), 03 It's Over (Enevoldsen/Ljungqvist), 04 Out Of The Business, (Waybill/Anderson/Cotten/Prince/ Steen/Welnick/Spoon), 05 Signs Of Love (Enevoldsen/Moratti), 06 Cold (Enevoldsen/Walsh), 07 Angelina - (Enevoldsen/Newman), 08 You And I (Enevoldsen/Roupé), 09 Calling Out (Enevoldsen/Sonne), 10 How Many Nights (Enevoldsen/Lysholm), 11 Freedom From Doubt (Enevoldsen)
Sound clips in advance:
ACACIA AVENUE - Angelina (Edit)
ACACIA AVENUE - Love Will Survive (Edit)
ACACIA AVENUE - Signs Of Love (Edit)
Website: www.torbenenevoldsen.com
Facebook: www.facebook.com/acaciaavenuetheband
Label: www.metalheaven.net
Liebe Medienpartner,
am 23.05.2014 erscheint die neue DVD bzw. Blu-ray des Rock-Veteranen ALICE COOPER. Sie trägt den Namen "Super Duper Alice Cooper" und wird von Eagle Vision/Edel veröffentlicht.
Die Bemusterung mit diesem Produkt beginnt in den nächsten Tagen. Wir nehmen Anfragen für die DVD und Blu-ray gerne von Printpresse aus Deutschland und Österreich entgegen!
---
ALICE COOPER
SUPER DUPER ALICE COOPER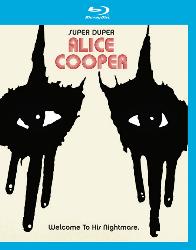 Von Banger Films, den Machern von "Iron Maiden: Flight 666" und "Rush: Beyond The Lighted Stage", erscheint nun "Super Duper Alice Cooper", die Geschichte von Vincent Furnier, jenem Pfarrerssohn, der als ungewöhnlichster Rockstar seiner Generation unter dem Namen Alice Cooper ganze Scharen von Eltern in Angst und Schrecken versetzt hat. Diese einzigartige "Doku-Oper", eine fesselnde Mischung aus dokumentarischem Archivmaterial, Animation und Rockoper, beginnt in Alice Coopers Anfangstagen als Frontmann einer packenden Rockband der Sechziger, geht weiter in die glamouröse Ära als weltweite Berühmtheit in den Siebzigern und führt bis zu seinem umjubelten Comeback als Gottvater des Glam-Metals in den Achtzigern. Dies ist das Märchen von Alice und Vincent im Kampf um die Seele des jeweils Anderen. "Super Duper Alice Cooper" verbindet Audio-Interviews und zahlreiches Material von Konzerten, TV-Shows und Filmauftritten mit dramatischen Überschriften und medialer Präsenz von und mit Alice Cooper. Sämtliche Höhepunkte seiner Karriere werden detailliert beleuchtet und durch Beiträge einiger der größten Musikikonen wie Iggy Pop, Elton John, John Lydon, Bernie Taupin, Dee Snider und natürlich auch Alice Cooper in Szene gesetzt. Dies ist die ultimative, ungewöhnliche und einzigartige Geschichte eines Mannes und Mysteriums, genannt Alice Cooper. Das Bonusmaterial umfasst gelöschte Szene und Interviews mit Alice Cooper von "Metal Evolution." "Super Duper Alice Cooper wird parallel auch als DVD (EREDV1027) sowie als Deluxe-Edition (EREDV1028) mit Doppel-DVD, Blu-Ray und CD veröffentlicht.
VÖ: 23. Mai 2014
Künstler: Alice Cooper
Titel: Super Duper Alice Cooper
Label/ Vertrieb: Eagle Vision/ Edel
Format: Blu-Ray-Musik
Katalognummer: ERBCD5224 (DVD: EREDV1027, Deluxe-Edition: EREDV1028)
Bildformat: 16:9
Sound-Formate: DTS-HD Master Audio, LPCM Stereo
(DVD: DTS Surround Sound, Dolby Digital 5.1, Dolby Digital Stereo)
Spielzeit: ca. 127 Minuten
Untertitel: Englisch, Französisch, Spanisch, Deutsch