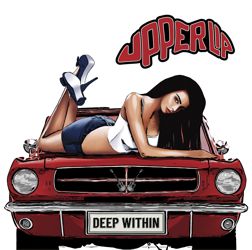 product: Upper Lip - Deep Within
release date: 21.05.2021
label: Pride & Joy Music
PR territory: world -USA
PR contact: Diese E-Mail-Adresse ist vor Spambots geschützt! Zur Anzeige muss JavaScript eingeschaltet sein!
Hailing from GOZO, the land of the Megalithic Temples in the heart of the Maltese archipelago islands, UPPER LIP spurs nostalgic, groovy Hard Rock music with a passion to its genre! Their main influences derive from the splendid nature surrounding the beautiful Island and Rock acts such as Rush, AC/DC, Rory Gallagher to The Smiths, Captain Beyond and even Waylon Jennings.
Since their inception in 2013, the band had played several gigs & festivals on the Islands to a very warm welcome form the Rock music fans which swiftly translate to more gig's invitations. Fast-forward to 2019, the band embarked on a massive project to work on their first studio album. The recordings took place at the 'Temple Studios' (Rammstein, Philip Boa, Mike Hedges, Siouxsie and the Banshees)
UPPER LIP recorded 11 original tracks which portray the groove and live energy that the band is so much noted for.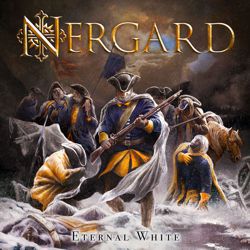 product: Nergard - Eternal White
release date: 21.05.2021
label: Pride & Joy Music
PR territory: world
PR contact: Diese E-Mail-Adresse ist vor Spambots geschützt! Zur Anzeige muss JavaScript eingeschaltet sein!
NERGARD was originally founded back in 2010 by Norwegian musician Andreas Nergård with the ambitious idea of being a studio project fronted by renowned guest artists from around the world. In the following years they released two albums featuring some of the industries most accomplished vocalists and musicians including Elize Ryd, Ralf Scheepers, Göran Edman, Mike Vescera, Michelle Luppi, Tony Mills, David Reece, Michael Eriksen, Nils K. Rue and many others.
NERGARD also had the privilege of performing at some prestigious shows, such as opening for the legendary Stratovarius on the main stage at the Trondheim Metal Fest in 2015 as well as performing their own sold out shows.
After a few quiet years, whilst busy with other projects, NERGARD resurfaced in the summer of 2020 releasing a tribute single to the late Tony Mills (SHY,TNT) which then inspired Andreas, to start working on new music.
Whilst building ideas for the new album, Andreas decided that he was ready for a new era of NERGARD. With a steady line-up of permanent singers, the group is now fronted by a multinational trio – Stefani Keogh (UK), Andi Kravljaca (Sweden) and Mathias Molund Indergård (Norway).
This new era takes the sound of NERGARD into dark symphonic realms similar to the styles of Nightwish, Kamelot and Avantasia. Entitled "Eternal White", this new album is a concept piece that's based on the tragic story of the Carolean Death March in 1719, when 3000 Swedish & Finnish soldiers froze to death during the retreat from the failed invasion of Norway. The story is told over 10 songs which showcase the new dynamic line-up whilst continuing to deliver the high calibre of music that we have come to expect from Andreas and with a nostalgic look to NERGARD's past, the album also features a guest performance by the formidable Tim "Ripper" Owens (Judas Priest/Iced Earth) on the track "Now Bareley Three".
The band is thrilled to team up with Pride & Joy Music for the release of the new album, "Eternal White"; kickstarting a new chapter in the NERGARD legacy.
This release will be available as CD and digital. The digital version will include 10 instrumental versions of all songs as bonus tracks.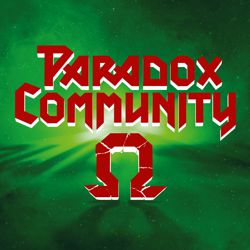 product: Paradox Community - Omega
release date: 21.05.2021
label: self-released
PR territory: Europe
PR contact: Diese E-Mail-Adresse ist vor Spambots geschützt! Zur Anzeige muss JavaScript eingeschaltet sein!
Just imagine you could combine the qualities of some great metal bands of the early 90's. The melody from Maiden, the groove from Pantera and riffs from Megadeth...and all that without any limits and genre rules!?
PARADOX COMMUNITY (PC) is a German metal band that combines a wide variety of styles from metal, progressive and rock. The trio does not create a constant boring mixture of all genres but tries to ensure a differentiated and exciting song experience by using different structures and styles for each song, i.e. from calm, melodic pieces to pumping metal grooves or a bit of thrash metal. Most of the vocals deserve this name and change from shouting to melodic styles or aggressive screaming and back. In terms of PARADOX COMMUNITY's genre can be described as a bit progressive, although the band's style does not sound like "student music". It's rather reminiscent to some straight old metal heads.
The band has been playing with the current line-up since March 2007 when Henk Humberg joined as bass player. Mirko and Tommy have been playing together for about 25 years in different groups. Due to the trio line-up, which is unusual for this style, PC clearly stands out from the crowd. The three-person line-up is particularly advantageous live, because instead of the typical metal muddy sound, the PC's have organized an ass-kicking tight live sound!
After so many years in making metal music, the PC's decided to release their first official album entitled "Omega" in 2021. Of course, they have played live gigs over the years and all band members have had several other projects and bands, but now it is time to present the Paradox Community metal to a bigger audience - maybe just to get a feedback from some real metal heads after all these years of making music.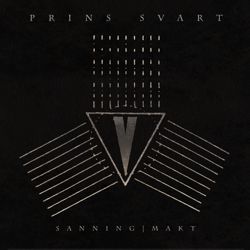 product: Prins Svart - Sanning/ Makt
release date: 23.04.2021
label: Musica Ex Machina
PR territoy: Germany, Austria, Switzerland & BeNeLux
PR contact: Diese E-Mail-Adresse ist vor Spambots geschützt! Zur Anzeige muss JavaScript eingeschaltet sein!
With new lead singer Mats Levén (ex-Candlemass, Yngwie Malmsteen, Skyblood) on board as lead vocalist, Swedish Rock/ Metal group PRINS SVART returns with its astonishing fourth album "Sanning/ Makt" (in English: "Truth/Power")!
Prins Svart combines the old with the new and have carved out a niche for themselves by combining Classic Rock sounds with Swedish lyrics. The band's unique profile has been shaped by musical experiences from playing with greats such as Michael Schenker, Yngwie Malmsteen, and Glenn Hughes, and touring and recording with the bands Grand Magus, Tiamat, Candlemass, Therion, and The Poodles.
The music is rooted in the 1970s and bands like Led Zeppelin, Deep Purple, and Black Sabbath, but with influences from the early 1980s and bands such as Dio, Whitesnake, Rainbow and Ozzy Osbourne. The lyrics deal with existential topics such as death, transformation, and love: we are all Prins Svart!
Mats Levén (ex-Candlemass, Yngwie Malmsteen, Skyblood) is the singer of the band since 2020 and the upcoming album, "Sanning/Makt" (Truth/Power), marks a new era in the band's history. The new album, which is released on April 23rd 2021, is a musical epic, spanning 77 minutes and is released as a double album on vinyl and CD. The music ranges from tango, blast beats, to bruising riffs.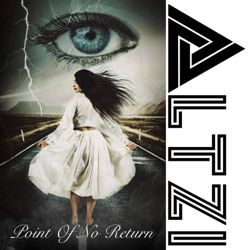 product: Altzi - Point Of No Return (digital single)

release date: 26.03.2021
label: RA Music
PR territory: world
PR contact: Diese E-Mail-Adresse ist vor Spambots geschützt! Zur Anzeige muss JavaScript eingeschaltet sein!
The first advance single out of four in total, "Point Of No Return", from Swedish Rock act ALTZI is out now on all digital platforms in English and in Spanish, and be followed by three more advance singles and one EP later in the year. The line-up on this track is compound by some of the finest contemporary Melodic Rock/ Hard Rock musicians and song-writers, i.e. Rick Altzi (lead & backing Vocals), Peter Alpenborg (rhythm guitars & keyboards), Nalle Påhlsson (bass), Kevin Kott (drums), Olaf Lenk (lead guitar), Ulrick Lönnqvist (backing vocals), Victor Ohlsson (backing vocals and Teresia Svensson (backing vocals).

ALTZI's debut album entitled "All Eyes On Me" is scheduled for a release in early 2022 via the artist's own label RA Music!

About the artist:
RICK ALTZI is an artist from Helsingborg, Sweden who started to play bass at the age of 14. He was a member in various tribute and original bands until 2004 and switched over to the microphone in 2005. His first album as vocalist saw the light of day in the year 2007 with the band AT VANCE. Since then, he has worked with a lot of outstanding musicians from bands such as Helloween, Accept, King Diamond, Pain Of Salvation, etc..

In 2020, Rick Altzi started to work on his first solo album under the moniker of ALTZI. Rick Altzi also is writing and recording with the bands Masterplan, Gathering Of Kings and Herman Frank.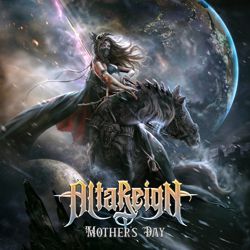 product: Alta Reign - Mother's Day
release date: out now (January 8th, 2021)
label: Rat Pak Records
PR territory: Europe
PR contact: Diese E-Mail-Adresse ist vor Spambots geschützt! Zur Anzeige muss JavaScript eingeschaltet sein!
Jeff Plate has joined forces with TSO keyboardist Jane Mangini and some amazing new talent to form his "years in the making" band Alta Reign. Plate and Mangini, along with Tommy Cook (guitars/lead vocals), Collin Holloway (guitars/lead vocals), Kevin McCarthy (bass, vocals) and Zach Hamilton (keyboards, guitars/vocals), released Alta Reign's debut album "Mother's Day" on January 8, 2021 via Rat Pak Records. The album is a reflection of dedication as the initial idea spawned 30 years ago and ended in 2020 with the album now being released in 2021.

States drummer Jeff Plate, "Beginning in a rehearsal room in Rockland, Ma. 30 years ago and ending in this insane year of 2020, "Mother's Day" is the end result of years of writing, listening, learning, planning and waiting for the right moment to put this all together. Everyone involved has been the perfect combination of effort and talent to complete the ideas and songs that have been kicking around in my head for years. I could not be prouder to share this album with the world. This is Alta Reign."
From the album's opening riffs of "Shine" to the majestic "Mother's Day", the reflective mood of "Always" and the mindful closer "Rise", Alta Reign has created something very different and original. Drawing from his history, his influences and his heroes, Plate has combined Melodic, Progressive, Hard Rock and straight up Metal to create a unique landscape for the listener. Other TSO brethren make an appearance on 'Mother's Day', as keyboardist Mee Eun Kim and guitarist Joel Hoekstra can be heard on the title track. Long time friend and bandmate, guitarist Chris Caffery adds a blistering solo to the song "Rise". Songs like "Thin Red Line", the frenetic instrumental "ESC (Escape)" and "Let's Go! (I'm In Charge Now)" present every indication that the talent of these musicians is limitless.
"I have known Jeff for 20 years through the Trans-Siberian Orchestra. I had the honor of playing with him on 'Beethoven's Last Night' Tour in 2010. The most fun I had on that tour was soundcheck, actually his soundcheck. He would play the coolest riffs and I probably annoyed him playing along, but I always thought how great it would be to put something together with him. Ten years later I got a call and I'm pretty sure I said yes before he even finished asking me. I'm so very happy that I fit in", explains keyboardist Jane Mangini.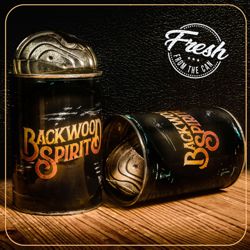 product: Backwood Spirit - Fresh From the Can
release date: 23.04.2021
label: Pride & Joy Music
PR territory: world
PR contact: Diese E-Mail-Adresse ist vor Spambots geschützt! Zur Anzeige muss JavaScript eingeschaltet sein!
Backwood Spirit were founded in Örebro, Sweden, back in 2014 by guitarist and songwriter Kent Engström. When songs were written and demo versions recorded, it was time to put a permanent band together to record an album. Engström at the time joined forces with drummer Joje Lindskoog (Crossroad Jam), and teamed up with Göran Edman (Yngwie Malmsteen, John Norum) as vocalist. Niclas Boson (bass) also came on board as well as Tobias Åslund (organ & keys) who later was replaced by Peter Emilson.
The group's self-titled album was released by Pride & Joy Music in April 2017 and received great feedback from both press and fans alike. Since then, new music has been written, and Backwood Spirit went back to the studio again several times between 2019 and early 2021 to record the following record which is titled "Fresh From The Can". This is the first release to feature new band member Mats Berglund on bass and again impressively shows Backwood Spirit's influences coming from the Classic Rock and Bluesy Hard Rock genres.
"Fresh From The Can" was record at Zone 17 and produced by Kent Engström, Joje Lindskoog and Kari Malm. Engineered and mixed by Kari Malm. Mastered at Nevo Mastering. All cover photos by Joje Lindskoog. Graphic design by Jerry Eriksson.