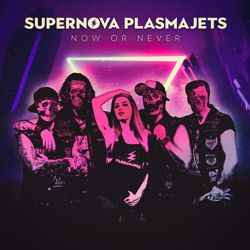 Product: Supernova Plasmajets - Now Or Never
release date: 22.10.2021
label: Pride & Joy Music
PR territory: world-JP
PR contact: Diese E-Mail-Adresse ist vor Spambots geschützt! Zur Anzeige muss JavaScript eingeschaltet sein!
80s series such as, "Stranger Things" are breaking records on Netflix, fashion labels throw "80s retro models" on the market every month and Mötley Crüe are returning to a US stadium tour after the apocalypse with Poison and Def Leppard.
It smells, tastes and almost feels like it was 1984 again! The Supernova Plasmajets have come to take you by the hand and travel back to the future with you:
That means modern female fronted metal with the spirit of the long-missed 80s stadium rock. Since 2013 and releasing two records, they are on the road as ambassadors of the 80s and have come to present the music of this great time as gnarly rockers to a new generation.
Whether at big festivals like Summer Breeze Open Air, Rock The Ring, Metal Hammer Paradise, Baltic Open Air, Rock Of Ages, the European tour with Kissin 'Dynamite, The New Roses, or rockin out on tour with Eskimo Callboy, JBO, and Sinner... The Mannheim Supernova Plasmajets were born to inspire an audience and take them into an 80s parallel universe!
On October 22nd, 2021 the eagerly awaited new album "Now Or Never" will be released via Pride & Joy Music, followed by a big tour with John Diva & The Rockets Of Love, across the German republic!
Product: Dan Lucas - The Long Road
release date: 22.10.2021
label: Pride & Joy Music
PR territory: world
PR contact: Diese E-Mail-Adresse ist vor Spambots geschützt! Zur Anzeige muss JavaScript eingeschaltet sein!
DAN LUCAS first came to fame in the German Democratic Republic during the early 80's as the front man of different successful German Rock groups. After his escape from the GDR, he moved to West Berlin where he soon became the singer of classic German Hard Rock group KARO who released the album "Heavy Birthday" (Frontrow/ Warner) in 1988 and went on tour with MEAT LOAF. After the split of KARO in 1989, LUCAS moved to Munich in 1990.
During the following years, he put out two solo albums under the name of DAN LUCAS on the Canadian label Marloboro Music, i.e. "Canada" in 1992 and "2000!" in 1995. The hit single "Heart Of America" from the "Canada" album, which was recorded in Vancouver, Canada with musicians from LOVERBOY and Manny Charlton (NAZARETH) participating, was used for a McDonald's commercial later on. In 1993, LUCAS won a song contest in Istanbul, Turkey with the track "Canadian Dream".
Numerous guests including Robin Beck, Lisa Dalbello, John Pierce, Kane Roberts, Michael Landau & Reb Beach appeared on the "2000!" release. This record was recorded in Burbank, California and includes the track "Close Your Eyes And Say Goodbye" which LUCAS wrote together with Desmond Child. In 1996, the singer changed to the Arcade label which put out the album "News" in the same year.
In 2018/2019, DAN LUCAS won the casting show "Voice Of Germany Senior" which brought him massive attention both from fans and media alike. In the following time, he joined the Rock Meets Classic 2019 tour and released a cover version of JOURNEY's smash hit "Don't Stop Believin'" via Universal Music Germany.
"The Long Road" now is his very personal, brand new solo album which shows the singer from a more intimate side.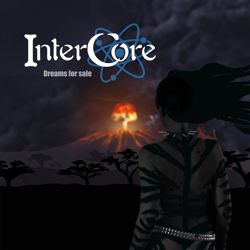 product: Intercore - Dreams For Sale
release date: 17.09.2021
label: Pride & Joy Music
PR territory: world
PR contact: Diese E-Mail-Adresse ist vor Spambots geschützt! Zur Anzeige muss JavaScript eingeschaltet sein!
Guitarist, songwriter and producer Raimo Rommedahl (ex COUSIN BILL) and singer/guitarist Jesper Max (ex FRAISE) were touring musicians who met in early 2014. They shared a deep desire for making their own music, and a dream of building their own professional studio. The result was the opening of premium Rockstone studio in 2016.
While studying sound engineering they started to record what would become INTERCORE's first album. In order to complete it they brought in session drummer Thomas "Shuffle" Persson (ex HIGHLANDER) to lay down the basics and who laster agreed to become a steady member of the band. After a series of testing bass players they fell in love for Robert Fallqvist's impressive skills and the group's line-up was completed!
Raimo Rommedahl wrote most of the tunes and Jesper completed the lyrics and melodies to suit his voice. The album was recorded over a span of 4 years as the songs grew into something ever greater.
INTERCORE's mission is to spread the great heavy metal music of the 80's and 90's. Bands like Scorpions, Thin Lizzy and Europe are major influences.
The band members all grew up on the west coast of Sweden close to Gothenburg which is widely known for its metal scene. With strong melodies, pounding drums and screaming guitars, INTERCORE hope to remind you of the golden age of metal music, where the inner core was made of great songs and melodies.
The album "Dreams For Sale" was recorded, mixed and produced by Raimo Rommedahl and Jesper Max in Rockstone studios in the Gothenburg-area and mastered by Henrik Heinrich at Nevo Mastering in Sweden. Band logo by Merja Niklasson, album cover designed by artist Elsa Eliasson Hallström.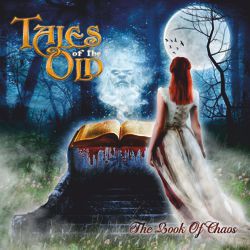 product: Tales Of The OId - The Book Of Chaos
release date: 15.07.2021
label: Pride & Joy Music
PR territory: world
PR contact: Diese E-Mail-Adresse ist vor Spambots geschützt! Zur Anzeige muss JavaScript eingeschaltet sein!
TALES OF THE OLD is a Symphonic Dark Ambient Power Metal band from Athens, Greece. The band was founded in 2010 by keyboard player Mike Tzanakis who is also the main composer and arranger of their music
His love for Symphonic Metal acts like Rhapsody, Nightwish, Therion, Haggard and such, led him to form a band and contribute to this genre with a more Dark version of his favorite music. The classical orchestrations are entwined with lyrics inspired by the Medieval Era, making the music of TALES OF THE OLD sound like a perfect soundtrack of the Dark Ages and the eternal battle of Good & Evil.

After releasing their first self-produced demo "Beware" in 2010, Tzanakis decided to make the next step and work with producer Bob Katsionis (ex - Firewind) who, in collaboration with Mike formed the sound of the band as it can be heard in their Ep '' The Passageway From Hell To Earth '' in 2012, their last act before even they start...
After eight hard struggling years, of unspeakable difficulties and obstacles (a period where actually TALES OF THE OLD did not exist), Tzanakis decided to reform the whole band and give birth to his dream. New members, new reality, a total new vision.
The band's first album "The Book Of Chaos" became reality during the past years! A project which would never take flesh and bones without the contribution and the hard work of the only possible co-producer for TALES OF THE OLD, the mastermind of Power Metal in Greece, Bob Katsionis!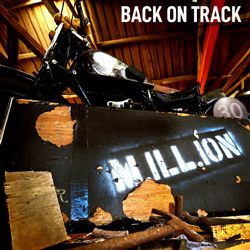 product: M.ILL.ION - Back On Track
release date: 10.09.2021
label: AOR Heaven
PR territory: Europe
PR contact: Diese E-Mail-Adresse ist vor Spambots geschützt! Zur Anzeige muss JavaScript eingeschaltet sein!
Now in 2021, it's time, not just to celebrate the 30:th anniversary of the first M.ILL.ION album, but also to get back to that pure feeling of joy of the early days! Take note, people: This is not a reunion of tired middle aged men for nostalgic reasons. This is for real and a serious attempt at creating great new rock music, to kick some classic ass on stage again and to have lots of fun doing it all!
Four original M.ILL.ION members reunited in the autumn of 2020: Hans Dalzon (Lead Vocals), CT Rohdell (Guitar) Marcus Berglund (Keyboards) and B.J Laneby (Bass Guitar). New, and very talented recruits Henrik Andersson (Lead Guitar) and Magnus Rohdell (Drums) complets this powerful six piece.
Founder & bassist B.J Laneby comments: "It's so much fun, creativity & energy again!
It's really like the title track says: " BACK ON TRACK – Time to make boys out of men!"
The band has spent the spring of 2021 working on the reunion album BACK ON TRACK. This 15 track production includes three brand new songs and two re-recordings/re-arrangements of tracks from the No.1 album. Adding to this: Rare recordings have been found, remixes have been done + remasterings of songs from the first three albums; "No.1", "We, Ourselves & Us" and "Electric" as well. All very highly praised albums, all getting updated sounds.
Indeed, quite a cool package of classic melodic hard rock!
The new recordings on the Back on Track album were mixed by the world famous British producer Simon Hanhart (David Bowie, Bryan Adams, Saxon, Marillion, Asia, Yngwie Malmsteen, Waysted. a.o). Mastering was handled by another world class guy: Tim Debney of Fluid Mastering, UK. (Deep, Purple, Rod Stewart, Judas Priest…
)
M.ILL.ION recently signed a deal with the well known German label AOR Heaven for the European release. The album will be out in Europe on September 10th, 2021 preceeded by the single & video of the title track "Back on Track" on July 23rd.
So, ladies & gentlemen, rockers & rollers: Get Ready! M.ILL.ION is BACK ON TRACK!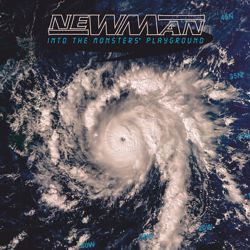 product: Newman - Into The Monsters' Playground
release date: 10.09.2021
label: AOR Heaven
PR territory: world
PR contact: Diese E-Mail-Adresse ist vor Spambots geschützt! Zur Anzeige muss JavaScript eingeschaltet sein!
In 1997 Singer, songwriter Steve Newman formed the band Newman and since
1998 have been producing consistently 13 high quality albums filled with hook laden songs and thought provoking lyrics.
After the release of the album "Ignition" in March 2020, the band also announced they would be playing the HEAT festival in Germany at the end of 2020, and also a view to playing shows in both the UK and Europe, it was to be a busy year. Unfortunately at that time, a little known virus from China had other ideas, and the rest, and indeed, up to the present, as they say, is now history. As things progressed during April and May it became clear (or rather not so clear) that with this constantly changing situation it was impossible to try and schedule any live shows. The decision was taken in July to start work on a new studio album.
Recording and mixing was completed in April of 2021 on the 13th Newman studio release. Entitled "Into The Monsters' Playground" the new album boasts a more "in your face" sound from the opener "Start This Fire" through the anthemic choruses of "Hurricane Sky" and "Icon". Slowing in pace for the heartfelt "Lightning Tree" subsequently exploding back into rock territory with "Give Me Tonight" and the title track "The Monsters' Playground". The unmistakable Newman sound is here in abundance, the fine balance between the hard hitting guitars and the lush keyboards backed by a powerful backbeat. As the cover art suggests there is definitely a storm coming.
Produced By Steve Newman; Recorded At Chrome Dome Studios, London, England between August 2020 and April 2021 All songs written and arranged by Steve Newman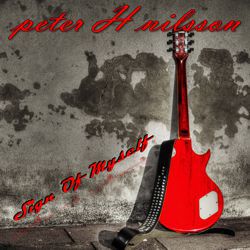 Product: Peter H. Nilsson - Sign Of Myself
Release date: 10.09.2021
label: AOR Heaven
PR territory: world
PR contact: Diese E-Mail-Adresse ist vor Spambots geschützt! Zur Anzeige muss JavaScript eingeschaltet sein!
After the successful debut "Little American Dream" in 2018-2019, Peter H. Nilsson once again teamed up with singer Chris Biano from Nashville, Tennessee and bass player Patrik Adiels from Gothenburg to record the new album "Sign of Myself" on which the 1980's once again meet with the 2020's. Even though Nilsson's main instrument is the guitar, the songs are more important than single and dominant instruments. Just like the previous album, "Sign Of Myself" is a collaboration with musicians from Europe and The United States, with Nilsson as the musical composer and leader.
The new drummer Darrell Nutt from Southwest Florida has been a session drummer, producer and mixing engineer for over 25 years and recorded or performed with members of Steely Dan, AC/DC, Goo Goo Dolls, YES, The Moody Blues, Bad Company, John Waite and Parliament Funkadelic. In the 1990s, Nutt has toured internationally with country music artists and appeared on National TV shows. Nilsson also got in touch with the horn session group Blåsemafian ( i.e. Mafia Horns) from Oslo, Norway. Blåsemafian was formed in 2016. Since then, the group has worked as support musicians in several TV productions, and they have collaborated with artists such as Marcus & Martinus, Madcon, Cezinando and Angelina Jordan. During the late 2010s, the trio began working to establish themselves as independent artists. And were one of the finalists in the 2021 Norwegian Eurovision Song Contest. Nilsson and Blåsemafian exchanged ideas and arrangements for the title song "Sign Of Myself". In early March 2021 the whole horn section was tracked in Oslo.
Nilsson also invited his long-time friend Antonio Morales to join him on keyboards on some of the songs. He was the keyboard player for the Spanish group Los Brisk in the 60s and 70s. Nilsson and Morales also wrote the instrumental Higher Ground together at Nilsson's studio.
All songs are written by Peter H Nilsson and Chris Biano except Higher Ground written by Peter H Nilsson and Antonio Morales.