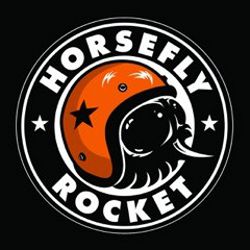 product: Horsefly Rocket - s/t
release date: 29.06.2018
label: Bug Valley Records
PR: Diese E-Mail-Adresse ist vor Spambots geschützt! Zur Anzeige muss JavaScript eingeschaltet sein! (print PR only, only in Germany)
Alles begann im Jahr 2012 als Kevin Holloway von einer musikalischen Truppe der in Mannheim stationierten US Army in einem großen Proberaumkomplex aufgrund deren Truppenabzug in die Heimat eine Tür weitergereicht wurde. Der damals 20-jährige Holloway überzeugte schon früh mit gesanglichen Qualitäten und einem kompromisslosen Rock n' Roll-Lifestyle.
Er passte gut in die namenlose Formation der klassischen Rockbesetzung, welche sich auf Cover Songs der letzten Jahrzehnte spezialisierte. Zusammen mit Gitarrist
Michael Fassl und Schlagzeuger Oliver Cors wurde ein Grundstein für Horsefly Rocket gelegt. Zeitliche Probleme der Mitmusiker ließen dieses Projekt aber erst einmal wieder einfrieren.
Nachdem sich Fassl ein halbes Jahr den Eigenkompositionen und Holloway den Textdichtungen widmete, wurde schnell klar, dass es mit geistigem Eigentum interessanter vorangeht als mit sinnlosem Zeitvertreib einer Top 40-Band.
Minderbemittelte Demoaufnahmen in der Vorratskammer von Fassls Wohnung wurden schnell gemacht, und die Chemie stimmte auch.
Bassist Florian Müller und Gitarrist Kai Bronner stießen zur Band hinzu, und regionale Gigs wurden gebucht. Allerdings kündigte zu diesem Zeitpunkt Sänger Holloway schon früh an, das Land Anfang 2013 aufgrund seines Musikstudiums an der Westküste der USA zu verlassen.
Ein herber Rückschlag für die in sich gut funktionierende Formation Horsefly Rocket. Die Suche nach einem neuen Sänger erwies sich schwieriger als erwartet und hielt über ein halbes Jahr an, bis Andreas Deigner, langjähriger Freund und früherer Bandkollege von Cors und Fassl nach einem Gig seine Ambitionen auf eine Zusammenarbeit mitteilte.
Er fügte sich schnell ein, und die regionale Musikszene um Mannheim und Heidelberg wurde klar gemacht. Allerdings gingen die Ambitionen der einzelnen Bandmitglieder danach in verschiedene Richtungen, wohlwissend, dass der nächste Schritt zur Professionalität mit einer Albumproduktion und viel Zeitaufwand bevorstand.
Nach ersten Aufnahmen in den Liner Studios in Walldorf zerbrach die Gruppe Mitte 2015 und die Albumproduktion wurde erst einmal vertagt.
Ende des Jahres kündigte Sänger Holloway seine Rückkehr aus den USA an, und Gitarrist Fassl und Bassist Müller machten sich auf die Suche nach Produzent und Studiomusikern um die Aufnahmen weiter voran zu treiben. Aufgrund der Tatsache, dass beide in einem großen Musikgeschäft in Walldorf arbeiteten und viele gute Musiker dort ihren Alltag verbringen, kam es schnell zu neuen Kontakten.
Als Schlagzeuger wurde Tobias Nessel aktiviert, welcher nach drei Proben das komplette Album an zwei Abenden eintrommelte. Aufgenommen und produziert wurde das Werk von Marc Bennhausen in den Blue-Screen-Studios in Mannheim.
Im Jahr 2017 fand die Band mit Schlagzeuger Jonas Wickenhauser und Gitarrist Patrick Vetter zu ihrem jetzigen Line-Up. Die Bass-Parts werden von Holloway gespielt, der in der Vergangenheit bereits für einige Gigs die Gitarre übernahm.
Gespannt schaut man nun in das Rockuniversum und fragt sich wohin die Reise für Horsefly Rocket geht!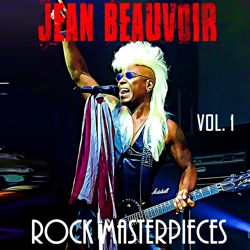 product: Jean Beauvoir - Rock Masterpieces Vol.1
release date: 29.06.2018
label: AOR Heaven
PR: Diese E-Mail-Adresse ist vor Spambots geschützt! Zur Anzeige muss JavaScript eingeschaltet sein!
AOR HEAVEN is currently gearing up to release the first of two retrospective albums highlighting the music of Jean Beauvoir beginning in the summer of 2018. Jean Beauvoir: Rock Masterpieces Vol. 1 and Vol. 2 feature songs from his solo career including his International multi-platinum debut "Drums Along the Mohawk" album, from his band Crown Of Thorns, his band Voodoo X, which also made music and video history, some fan favorites and a couple of unreleased singles which are a part of several soon to be released projects. AOR HEAVEN will begin releasing his follow up album Jean Beauvoir" Rock Masterpieces Vol. 2 by the end of 2018, beginning of 2019. The songs on both albums will be remastered.
Beauvoir is also working with best selling British author Simon Cox (Cracking The Da Vinci Code) on a new book which will capture his storied career in music and entertainment. The iconic Blonde Mohawk of Jean Beauvoir has been an ongoing major influence on US and International pop culture in music, sports, film and TV; including several cartoons; influences that are still being seen and heard today. As a member of the Plasmatics, the most outrageous, controversial, successful Punk band ever and a longtime songwriter and producer for the Ramones, hailed as the greatest Punk band in the world, Jean Beauvoir is forever linked to two of the most revolutionary bands of the twentieth century. He was a member of the Plasmatics during their most successful and revolutionary time in music and is the only member of the Plasmatics who went onto a successful solo, production and writing career with over 40-million records sold to date​ and featured on over 240 albums.
Music from his solo debut album 'Drums Along the Mohawk' was hand picked by Sylvester Stallone for the film Cobra which led to Beauvoir making a deal with Al Teller (President of Paramount Pictures). Through working closely with Branson, Stallone and Teller, Cobra received the highest advertising budget for a Hollywood film to date at the time featuring the single "Feel the Heat" as its title track.
Since Cobra, music by Jean Beauvoir has been featured in other well known, successful films throughout his career including Pet Sematary (Stephen King). He has continued writing (and/or) producing hits with other artist's such as KISS, Lionel Ritchie, Desmond Child and others; more recently with Korean Superstar Jonghyun of the K-pop super group Shinee whose single "Crazy Guilty Pleasure" hit #1 on Billboard's World Album Charts (U.S.), #1 on iTunes (Worldwide) and topped the charts across Asia.
Today, the Plasmatics and the Ramones are hailed as two of the most revolutionary bands of the twentieth century. They are the original O.G. Punks and the Godfather's and Grand Dame (Wendy O. Williams) of Punk & Metal. Today, Jean Beauvoir is also recognized as "One of the Most Influential Black Rockers of All Time" by Guitar World Magazine and is one of the most successful bass guitarists in American music.
The Ramones were inducted into the Rock and Roll Hall of Fame (2002) and honored with a Grammy Lifetime Achievement Award (2011). The Plasmatics are featured in the Rock 'n Roll Hall of Fame (2017). Jean Beauvoir continues to write, record and produce solo projects as well as collaborate with other artist's in various genres, while staying active in film and television projects both as an actor and/or executive producer. He is currently working with American author Bill Doyle and world class illustrator Nicola Anderson on a children's book to be released soon. Jean Beauvoir is a producer of the ground breaking film "The Killer's Requiem" set for release in 2019 and is currently reviewing several scripts submitted for future film roles while finalizing other projects set for release in 2018/2019.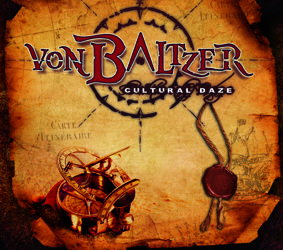 product: Von Baltzer - Cultural Daze
release date: 07.05.2018
label: AOR Heaven
PR: Diese E-Mail-Adresse ist vor Spambots geschützt! Zur Anzeige muss JavaScript eingeschaltet sein!
Von Baltzer "Cultural Daze" has everything for the classic AOR rock fans wrapped up in a modernized production by Von Baltzer and a first class vintage rock mix by Swedish producer Magnus Johansson. While the each song captures remnants of the 80's & 90s best rock artists from Asia, Bon Jovi, Boston, Toto & a musical hint of Yes, Von Baltzer clearly have a unique style & individual sound, while still appealing to fans of Bad English, Journey & Rainbow alike. "Cultural Daze" comprises of 10 memorable heart felt rock tracks, a must for classic rock radio DJ's and fans worldwide with some of the most amazing performances by Rocks 1st class musicianship from across Europe!
Produced by Von Baltzer this impressive debut album now delivers this memorable "back to the roots" melodic classic rock debut album with 10 co-written songs by guitarist Christian Kjellström (Atlantis/ RockXPress) and Erik Palmqvist (Pork from Cork Ireland, Mickey Slim Band); music & lyrics by vocalist Ian Parry Rock Emporium, Consortium Project, Elegy, Ayreon). Drummer Magnus Jacobson (Miss Behaviour, Claes Yngström) completes the band's line-up. Per Ramsby (Tribute, Foundation) guests on keyboards.
"Cultural Daze" addresses recent issues in the world media and is a view of life in a multi cultural society. A heartfelt search for a way forward during these turbulent times influencing our lives and what lies ahead for society in the future.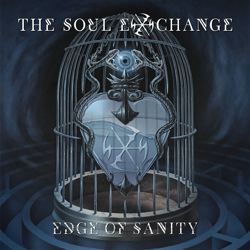 product: The Soul Exchange - Edge Of Sanity
release date: 15.06.2018
label: Pride & Joy Music
PR: Diese E-Mail-Adresse ist vor Spambots geschützt! Zur Anzeige muss JavaScript eingeschaltet sein!
The Soul Exchange is a band that mixes Classic Hard Rock with a contemporary Metal sound. They have taken influences from the 70's Hard Rock scene and created their own unique style of Metal infused, guitar driven hard rock, with great attention to the melodies and grand vocal arrangements. The lyrics deals mostly with subjects from the darker side of life such as insanity and evil in various forms.
The Soul Exchange found their formula and sound with the line-up consisting of Daniel John (vocals & keyboards), Hans von Bell (guitars), Thomas von Bell (guitars), Patrik Ekelöf (bass), and Benny White (drums). Although mostly unknown to the wide public, all band members have long careers in the music business. They released the critically and likewise publicly acclaimed debut album "Bloodbound" in March 2017 on the Mervilton Records label and the five Track EP "Vow Of Seth" in December 2017 on the Pride & Joy Music label.
In the fall of 2017, the Swedish group began working on their 2nd full length release titled "Edge Of Sanity" that is penned for release on the Pride & Joy Music label on June 15th, 2018. It's not a theme album per say, but lyrically all the songs have a common theme with lyrics that are metaphorical and treats the dark side of the human psyche. Musically the record is hard hitting and dark themed but not hard listening. Sonically "Edge Of Sanity" is harder and darker than anything The Soul Exchange have produced in the past, but the trademark vocal arrangements and choruses are predominant, and grander than ever before.
In contradiction to the 2016 debut "Bloodbound", that was mainly written by Hans & Thomas von Bell with lyricist Jens Joel Evaldsson over a two year time span, all nine songs on the new effort were written in a very condensed period of time and a true team effort by Hans & Thomas von Bell, Daniel John and producer Magnus Ljungqvist with Daniel John taking over the full responsibility as the band's lyricist. This has resulted in a much more coherent effort compared to the debut.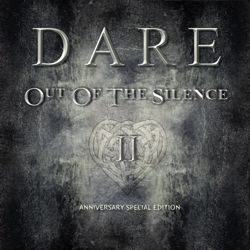 product: Dare - Out Of The Silence II
release date: 29.06.2018
label: Legend Records
PR: Diese E-Mail-Adresse ist vor Spambots geschützt! Zur Anzeige muss JavaScript eingeschaltet sein!
DARE are probably best known for their singer/songwriter Darren Wharton (who first rose to fame in the early eighties playing keyboards with legendary Irish rock band Thin Lizzy). Today DARE are one of the most respected and innovative melodic rock bands on the AOR scene, and have gained cult status among AOR fans throughout Europe, the UK and the world. The band's debut 1988 A&M album 'Out Of The Silence' recorded at Joni Mitchell's Bel Air Studio in Los Angeles, and produced by Nickelback producer Mike Shipley is still widely regarded today as one of the all time great AOR albums.
Darren joined Philip Lynott's Thin Lizzy at the tender age of eighteen and enjoyed 5 great years with the band touring extensively, alongside renowned guitarist Scott Gorham, drummer Brian Downey, guitarists Snowy White (Pink Floyd), Gary Moore and John Sykes (Whitesnake). Working closely with Philip Lynott, Darren also recorded classic Thin Lizzy albums, such as 'Chinatown', 'Renegade', and 'Thunder and Lightning' on which Wharton co-wrote 3 songs, including the hit single 'The Sun Goes Down'. Sadly, the latter was to be Thin Lizzy's last studio album, and in 1986 Darren Wharton returned to his home town of Manchester where, as an outlet for his creative flare for song writing, working with young Oldham guitarist Vinny Burns, formed his own band, DARE.
Following the debut 'Out Of The Silence', Dare's second offering was the explosive 'Blood From Stone' produced by Keith Olsen (Whitesnake, Scorpions).Sadly this was the last album recorded for A&M Records after the company was sold to Polygram in 1993.
In 1994, Thin Lizzy reformed and Wharton found himself back with his old friends Scott Gorham, Brian Downey, John Sykes and Marco Mendosa, playing to packed out audiences across the world. But in 2000 Wharton decided to leave the Lizzy fold, and turn his focus back to DARE
Now living in rugged mountains of North Wales, and working in his own studio, Wharton was soon back writing again. First album off the press was the majestic 'Calm Before the Storm'. Then followed releases Belief and Beneath The Shining Water, each of which gained BBC2 national radio coverage. Arc Of The Dawn was to follow and featured Dare's classic cover of Thin Lizzy's Emerald, and was again playlisted on Planet Rock radio; Each album adding new dimensions to the unique sound that was now synonymous with DARE.
By this time, Darren's long time friend and original DARE guitarist Vinny Burns, was now firmly back in the band; With Kev Whitehead on Drums, Blood from Stone's Nigel Clutterbuck on bass, and Marc Roberts on live Keys Dare's lineup had never been stronger; and in 2016 DARE released their highly anticipated 7th studio album Sacred Ground.
Sacred Ground delighted Dare fans everywhere, and after receiving spectacular reviews for European and UK press, quickly topped the Amazon Rock Charts in four countries, reaching number #1 in the UK, Germany, Spain and Italy. After national chart success in Sweden, DARE also reached new heights in America, hitting number #12 in the U.S. Amazon Rock charts, and number #2 in the Japanese International Imports charts.
Following acclaimed live performances in the UK, Rockingham, London Roundhouse, Germany's Rock Of Ages, Sweden Rock Festival, Spain, Athens, Norway, the band's reputation grew from strength to strength, reinstating Dare's cult status in Europe and the UK and the world. With the first single 'On My Own' being playlisted on Planet Rock Radio for over 3 months, the band once more found themselves back on top of the AOR Rock scene.
Now 2018 promises to be another great chapter in the book of DARE, as the band celebrate their 30yr Anniversary with a Special Edition re-release of their debut classic album 'Out Of The Silence'. Out Of The Silence II has been completely re-recorded and in Wharton's own words "has taken on a new life". Rockier and harder sounding than and the original version, this fresh new recording will set the stage for the bands European tour starting off at London's Shepherd's Bush Empire on the 18th May. With a brand new studio album set for 2019, it's clear that DARE are back to stay, and ready to Rock!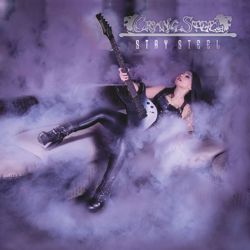 product: Crying Steel - Stay Steel
release date: 15.06.2018
label: Pride & Joy Music
PR: Diese E-Mail-Adresse ist vor Spambots geschützt! Zur Anzeige muss JavaScript eingeschaltet sein!
Crying Steel were founded in Bologna in 1982 from the ashes of the Hard Rock group WURDALAK. The founding members were Alberto Simonini (guitar) and Angelo Franchini (bass), who were joined by Luke Bonzagni (vocals) and in 1983, and after various line-up changes, by Luca Ferri (drums) and Franco Nipoti (guitar). After a couple of demos, the Italians released their debut EP "Crying Steel" in 1985.
During the next two years the group intensified their live activities throughout Italy including a performance at Heavy Metal Festival in Bologna in June 1986 with Motörhead and Twisted Sister. After more demo and promo releases, the debut LP "On The Prowl" came out in 1987. This was a revolutionary album - at least for the Italian New Wave of Heavy Metal (NWOIHM), as it was the first to be also released on CD. In September 1988 the line-up changed again. Simonini and Bonzagni left Crying Steel and were replaced by Michele Vanni and Lisa Bisognin. In March of 1990 Michele Vanni also left when Francesco Di Nicola joined the group. In the same year, the band performed some gigs in Russia with Massimiliano Merlini as new singer in the line-up. Some more gigs followed in 1994 and 2003 - reunions which saw Crying Steel perform with the classic line-up (Simonini / Grandchildren / Bonzagni / Franchini / Ferri). In 2006, Crying Steel were signed by Italian label My Graveyards Production and began to record the new record "The Steel Is Back" which was released in 2007. Shortly after the album came out, Simonini unfortunately decided to leave the group. Max Magagni stepped in for the release party. Luca Bonzagni then had to leave the band due to differences with the other members until Crying Steel announced their new singer Stephen Palmonari in November 2009. Another series of concerts followed and included a performance at the British Fest. The follow-up album, "Time Stands Steel", was released in April 2013. In June 2013, Crying Steel parted ways with singer Palmonari who was immediately replaced with Ramon Sonato and Luigi Frati . Before the concert held in Reno in February 2014, Friars Luigi replaced Max Magagni who had to leave due to increasing work commitments. After this line-up change, the group intensified it's touring schedule once more and also represented Italy at Wacken Open Air's 25th Anniversary. In 2015, they played the Greek festival "Metal Rites" in Athens with Jag Panzer and signed a record deal with local label No Remorse Records before playing with former Iron Maiden singer Blaze Bayley in 2015. In 2016, Crying Steel celebrated their 30th Anniversary with a live show at Lokomotiv Club in Bologna with their friends Rain, Markonee and later on supported the American band Riot. A special box set containing a reprint of "On The Prowl" + a DVD with the performance at Wacken Open Air 2014 was released in 2016, and Mirko Bacchilega became the new singer. In 2016, Crying Steel announced that the coming studio release will feature Tony Mills (Shy, TNT), one of the greatest voices in the international rock scene, on vocals. Crying Steel also played Paris Metal Fest in 2017.
Crying Steel during the recent years have also shared the stage as well with Twisted Sister, Motörhead, Grim Reaper, Demon, Diamond Head, Girlschool, Angel Witch, Gotthard, Praying Mmantis, Vanadium, Raven, Satan, Killer, Jag Panzer, Behemoth, Razor, Riot, Blaze Bayley, Decapitated, Van Canto, Hammerfall, Hatebreed, Black Star Riders, Carcass, Children Of Bodom, Hellyeah, King Diamond, Arch Enemy, Amon Amarth, Kreator, Accept, Megadeth, Saxon, Skid Row, Slayer, Sodom, Steel Panther, Wasp and more…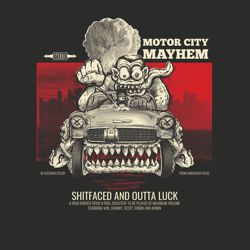 product: Motor City Mayhem - Shitfaced And Outta Luck
release date: 25.05.2018
label: Metalapolis
PR: Diese E-Mail-Adresse ist vor Spambots geschützt! Zur Anzeige muss JavaScript eingeschaltet sein!
Ready for some High Action Rock'n Roll out of the gutter?
Out of the ashes from SHOTGUN EXPRESS, the dirtiest band ever out of Stuttgart/Germany, MOTOR CITY MAYHEM will continue their legacy with an even dirtier album. SHOTGUN EXPRESS has been the winner of the German Rock and Pop Award as the best (Hard) Rock band back in 2012. They have been on tour with GREAT WHITE before they parted ways with their singer. Instead of continuing with their old brand, they decided to do a complete new start.
With the guitarists Johnny & Scott and bassist Robin as well, the main people from back then are involved in MOTOR CITY MAYHEM. Singer Van also is from the old family, since he was a temporary replacement as a guitarist for Scott in SHOTGUN EXPRESS. The line-up is completed by drummer Armin who came from their fellows STROKER ACE.
MOTOR CITY MAYHEM stands for dirty Street Rock'n Roll from the late 60ies/early 70ies like MC5, BLUE CHEER or THE STOOGES combined with the Scandinavian Street Rock sound like THE HELLACOPTERS, BACKYARD BABIES or GLUECIFER.
The self-produced album "Shitfaced And Outta Luck" will make you dance, sit on your old triumph bike to ride down Route 66 and brings back the time when Hard Rock music was pure, rude and real.
No bullshit, just pure fucking music!!!