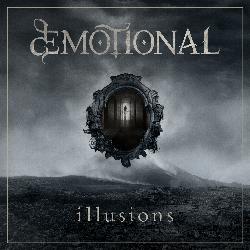 product: dEMOTIONAL - Illusions
label: Dead End Exit Records
release date: May 9th, 2014
format: digital single & video
PR territory: Radio, Europe outside of Scandinavia
PR contact: Diese E-Mail-Adresse ist vor Spambots geschützt! Zur Anzeige muss JavaScript eingeschaltet sein!
On May 9 dEMOTIONAL's release their new video and digital single: "Illusions"
"Illusions" picks up where the band's debut album from 2013 "State: In Denial" ended, and with the new production, signed Pontus Hjelm (Dead By April) at Studio PH Sweden, dEMOTIONAL takes a giant step forward in their musical delivery. The video is, as always with dEMOTIONAL, directed by Kiggs!
With one foot in Gothenburg and the other in Växjö the band stands firmly in the Swedish music landscape and continues to serve dressed melodic metal with both harmonic growl and aggressive clean vocals. dEMOTIONAL thrives best on stage and it promised more exciting news in the spring, including rumors about European tour this fall.
Stay classy and stay tuned!
product: Jessie Wagner & Envy - Army Of The Underdog
label: self-released
out: May 23rd, 2014
format: digital EP release
PR territory: Europe
PR contact: Diese E-Mail-Adresse ist vor Spambots geschützt! Zur Anzeige muss JavaScript eingeschaltet sein!
Jessie Wagner is a rising star in the music world today. A native of Norfolk, Virginia, Jessie's musical adventure has allowed her to travel the world, broadening her sound and her style. Her career blossomed as she began writing songs for Black House, a production company in Jacksonville, Florida.
From there, she was encouraged to continue writing and singing with other artist in the area. While performing in clubs and venues in the South, she met Bo Bice, who went on to become an American Idol finalist. She then began singing and touring with his band, Sugar Money. Shortly after finishing a tour of Alabama with Sugar Money, Jessie moved to New York City to further her singing career.
Her next step was becoming one of the lead singers in the most renowned disco group in history - Chic. Since then, she has performed at such prestigious venues as the Montreux Jazz Festival, the legendary Roskilde Rock Festival, and – above all the Grammys. She has also experienced the honor of singing with artists from all facets of the music industry - such as Patti Labelle, Sir Elton John, Peter Gabriel, Sister Sledge, Musiq, the Pointer Sisters, Bebe Winans, Eric Bene, and many more. Now, Jessie tours with Kid Rock and has contributed vocals on his last three albums.
Jessie's newest project is the pop-rock E.P., Army of the Underdog, written and produced by her band, Envy. Envy blends the soul of her voice with the fervor and intensity of gutteral, guitar - driven rock; thus creating a hybrid sound that is unique and exciting. They are currently performing in and around New York City.
Teamed up since 2009, ENVY is a NY-based Pop-Rock, Classic Rock n' Soul quintet that creates gripping beats built to blow your speakers apart one power riff at a time. Jessie Wagner, lead vocalist of Envy, embodies soul while unapologetically bringing a broad range of aggressive, in your face, vocals to the band. With the support of hard-hitting beats, writhing guitar riffs, and savagely intoxicating bass from her band mates, this 'crew of misfits' is a match made in rock heaven. Envy's music catalog includes a self-titled EP, full-length album - "Handle It", and their latest sophomore project - "Army of the Underdog."
The EP will be released digitally in Europe on May 23rd, 2014 on all common download and streaming platforms such as iTunes, amazon, Spotify and others. A CD version of the EP can be purchased from the US site CDBaby.com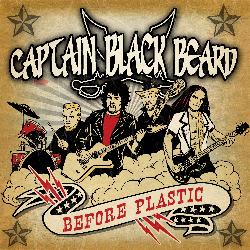 product: Captain Black Beard - Before Plastic
out: May 23rd, 2014
label: Dead End Exit Records
PR territory: world
PR contact: Diese E-Mail-Adresse ist vor Spambots geschützt! Zur Anzeige muss JavaScript eingeschaltet sein!
Captain Black Beard made it's live debut on the 31st of October 2009 and has since been playing most of the clubs in Stockholm. At the end of 2010 the band decided to pick it up a notch and record a full length album. Having been in talks with the biggest rock producers in Sweden - Chips Kiesbye (Sator, The Hellacopters), Tobias Lindell (Europe, Mustasch), Patrik Frisk (Takida, Corroded) - the band chose to work with David Castillo (Opeth, Katatonia) who had already shown himself capable when working on the bands single "Rock Is My Life".
The completion of the CD was celebrated together with hundreds of friends and fans at Göta Källare in Stockholm on the 28th of May, 2011. In the fall the band made their first concerts abroad as they did a short tour of the U.S.
Captain Black Beard's debut CD has been hailed in the press with tons of great reviews all over the world, from Australia to Brazil, in magazines such as Classic Rock, Classic Rock AOR, Sweden Rock, Fireworks, Power Play, Black Velvet and Red Hot Rock. It was also named one of the "Albums Of The Year So Far" by legendary journalist Geoff Barton of Classic Rock.
2012 saw the band playing in the U.K. for the first time, headlining Summer Nights Rock Fest and gearing up for the next album, among other things.

Most of 2013 has been dedicated to the making of the bands second album, and they signed a deal with Dead End Exit Records in the beginning of 2014. "Before Plastic" will be released in May 2014 with lots of live performances to follow.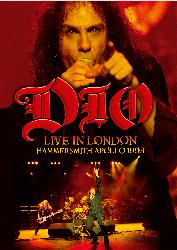 product: DIO - Live In London/ Hammersmith Apollo 2013
label: Eagle Vision
out: 09.05.2014
PR territory: Germany & Austria (printed press only)
Contact: Diese E-Mail-Adresse ist vor Spambots geschützt! Zur Anzeige muss JavaScript eingeschaltet sein!
Am 12. Dezember 1993 gefilmt in Londons Hammersmith Apollo erfasst dieser zuvor unveröffentlichte Konzertfilm die neu formierten Dio in der letzten Nacht auf deren Europa Tour zum "Strange Highways"-Album. Mit dem Line-up Ronnie James Dio (vocals), Vinny Appice (drums), Jeff Pilson (bass) und Tracy G (guitar) liefert die Band  eine atemberaubende Aufführung der Songs von ihrem neuen Album, außerdem bekannte Dio-Klassiker und -Favoriten aus Ronnies Zeit mit Black Sabbath und Rainbow.  Komm mit auf die "Strange Highways" und lass dich von einer der größten Rockbands aller Zeiten begeistern!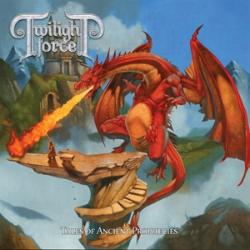 product: Twlight Force - Tales Of Ancient Prophecies
label: Black Lodge/ Sound Pollution
out: 06.06.2014
PR territory: D, CH, AT & UK
Contact: Diese E-Mail-Adresse ist vor Spambots geschützt! Zur Anzeige muss JavaScript eingeschaltet sein!
The foundation for what is now Twilight Force was laid out in 2011, when Felipe and Daniele decided to bring back the golden age of Epic Symphonic Power Metal. By combining strong melodies with orchestral arrangements and fast tempos, they wanted to create an intense and memorable listening experience; immersing the audience in a magic universe filled with wonder, heroic tales and mesmerizing mythical worlds.
Using their vast experience from previous musical endeavours, their classical training and technical proficiency, they started working intensely and meticulously from their studio in the heart of Sweden, the "Twilight Forge". The music took shape and grew from the depths of their hearts, and the fundaments of the songs swiftly came into existence. After searching for suitable companions to fill up the ranks of Twilight Force, they finally heard tales of Christians' great mountain-shattering vocal range. Upon hearing the songs, he soon felt the urge to join the quest, and the musical vision of Daniele and Felipe could be realized. Brilliant drummer Robban (Sabaton, Eclipse, ex-Jeff Scott Soto, Astral Doors (live) and excelling bass player Borne soon also joined to complete the line-up of Twilight Force. The first ever Adventure Metal album, Tales of Ancient Prophecies, will soon be unleashed upon the world, and a second album is already in the making.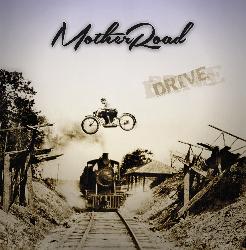 product: Mother Road - Drive
label: Road Songs/ AOR Heaven
out: 23.05.2014
PR territory: world (without UK)
Contact: Diese E-Mail-Adresse ist vor Spambots geschützt! Zur Anzeige muss JavaScript eingeschaltet sein!
MOTHER ROAD is the brainchild of Austin, TX (USA) based rock singer Keith Slack and Berlin (Germany) based guitarist Chris Lyne.
Named after "The Mother Road", another name for the US' legendary, historic Route 66 highway, this international Hard Blues Rock band is impressively transferring the vintage sounds and the trademarks of this genre into the new decade. Founded in 2011 and based on mutual musical influences, Slack & Lyne promptly felt the chemistry between them was right and the song-writing process soon accelerated. In the meantime, the line-up was completed with keyboard player Alessandro DelVecchio, drummer Zacky Tsoukas and bassist Frank Binke.
Guitarist Chris Lyne is well known for his astonishing work with his previous group Soul Doctor. His main influences include some of the greatest British guitar players such as Gary Moore, Jimmy Page, Paul Kossoff and John Sykes. American singer Keith Slack acted as frontman of the bands Steelhouse Lane and Michael Schenker Group (MSG), and also his own blues-influenced Hard Rock band Mudpie. Slack's influences include a whole variety of styles and music from bands including Paul Rodgers, Led Zeppelin, The Black Crowes, King's X and The Cult.
"Drive" is the band's first full-length album and will be released on the group's very own Road Songs label with the distributor AOR Heaven.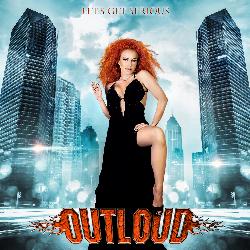 product: Outloud - Let's Get Serious
label: AOR Heaven
out: 23.05.2014
PR territory: Europe (without UK)
Contact: Diese E-Mail-Adresse ist vor Spambots geschützt! Zur Anzeige muss JavaScript eingeschaltet sein!
OUTLOUD is back with a vengeance! The Greek kings of melodic hard rock featuring Bob Katsionis (Firewind) and American singer Chandler Mogel announce the release of their long-awaited third album Let's Get Serious, a blaze of melodic bliss once again mixed and mastered by the great Tommy Hansen and releasing this summer on the AOR Heaven label.
Internationally, Outloud has sold over 8,000 CDs since its acclaimed debut released in 2009, and has become the most viewed Greek Hard Rock band on Youtube, with over 400,000+ views.  Their song "We Run" appeared on a handful of reputable compilations and also was named 'Track of the Day' in Classic Rock Magazine in June, 2009.  The band has toured its home country multiple times, has appeared on national TV there and also on the cover for Greek Metal Hammer, the country's biggest rock publication.
The album features 11 brand new songs, plus a cover of OMD's Enola Gay - "Outloud" style!  Also featured is very special guest George Kollias (Nile) who played all the drums on the album, and a special appearance by guitar god Mike Orlando (Adrenaline Mob) on probably what could be called the heaviest Outloud track to date, Toy Soldiers.
Stay tuned for more info and look for Let's Get Serious on May 23rd, 2014 at a store / on a computer near you!!!!!
https://www.facebook.com/outloudtheband