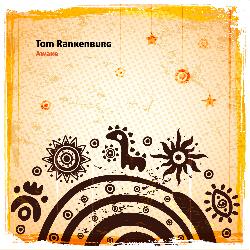 product: Tom Rankenburg - Awake
release date: 03.04.2015
label: self-released
PR territory: D, CH, AT
PR contact: Diese E-Mail-Adresse ist vor Spambots geschützt! Zur Anzeige muss JavaScript eingeschaltet sein!
Was ist das Resultat, wenn sich ein Musiker seit vielen Jahren mit existenziellen Fragen beschäftigt? Wenn er sich Antworten aus dem Bereich der Quantenphysik, der Philosophie und der Yoga-Meister erarbeitet hat? Und dabei auch selbst ein Yoga-Lehrer wurde? Und dazu eine Menge musikalischer Ideen aufweisen kann? Richtig, dann schreibt dieser Künstler am besten Songs und bringt das alles zusammen. Genau dies hat Tom Rankenburg gemacht. Das Ergebnis sind eine Handvoll wunderschöner, akustischer Songs. Nach der Fertigstellung stellte sich dann die Frage, was man macht, wenn es keine Band gibt, aber eine bestimmte Vorstellung davon, wie die Stücke auf CD klingen sollen?
Dann spielt der Künstler eben einfach erst mal alles selbst. Und diese Arbeit hat sich gelohnt: Noch bevor die daraus resultierende CD fertig gemixt war, erfolgte schon die Nominierung für den Deutschen Rock und Pop-Preis. Für diesen Auftritt stellte sich die Band dann innerhalb von ca. 30 Minuten wie von selbst zusammen – ein Facebook-Post hat hierfür gelangt.
Die groovigen Lieder von Tom Rankenburg tragen die Klangfarben der Beatles und von Pink Floyd. Feinster sphärisch-bluesiger Pop. Der Kenner fühlt sich an Gitarrenläufe von Gary Moore und Pickings von Mark Knopfler erinnert – allerdings größtenteils akustisch. Die Stimme erinnert an Sting.
*****
Tom Rankenburg ist ein charismatischer Sänger, Gitarrist, Bassist, Songschreiber und Texter.
Seine Songs verbinden die Stilrichtungen R&B, Rock, Pop und Blues. Tom mischt dabei beim Songwriting Dylan'sche Eingängigkeit mit ungewöhnlichen Song-Patterns und Rhythmen. Alles groovt und schiebt also auch schon mal im 7/8, 5/4 oder 3/4 Takt. Seine auffällige und ausgebildete Stimme wird oft mit Sting verglichen. Mit Bands wie Cockroach, Liebeswut oder Riff-Raff spielte er bereits in Deutschland, im europäischen Ausland, als auch in Kalifornien/USA und heimste mit diesen Formationen auch schon den einen oder anderen Musikpreis ein.
Die Songs zum aktuellen und auch ersten Album von Tom entstanden ursprünglich zwischen 2010 und 2012. Zunächst nur für Gitarre und Gesang arrangiert, werden die Stücke auf dem Album"Awake" in voller Besetzung präsentiert. Dabei verbinden sie tief gehende Texte mit musikalischer Leidenschaft und großem handwerklichen Können. Auffällig ist die zum Teil ungewöhnliche Instrumentierung wie mit Cello oder Hammond-Orgel. Alle Instrumente und Stimmen wurden von Tom selbst eingespielt. Jan Kalt vom Tonstudio Schraubfabrik in Mannheim hat das Werk co-produziert und gemischt.
Mit der direkt folgenden Nominierung zum Deutschen Rock und Pop-Preis 2012 wurde die erste Band gegründet. Im Laufe dieses Jahres formierte sich die aktuelle Besetzung mit Frank Osmers am Bass, Andy Simon am Schlagzeug und Percussion und mit Tom Rankenburg an der Gitarre und am Gesang. Als zusätzliches Highlight unterstützt Shirin Tashibaeva am Cello, wenn es das Event zulässt. So wurden seit Herbst 2013 viele hochgelobte Live-Auftritte, u.a. der Auftritt zum Deutschen Rock und Pop-Preis 2013 oder beim wunderbaren Frankfurter Stoffel-Open-Air 2014 absolviert. Daneben sang, groovte, blueste und rockte Tom Rankenburg sich bei mehreren akustischen Auftritten, allein, im Duo oder im Trio, in die Herzen seiner Zuhörer.
Das aktuelle Live-Programm präsentiert die Songs der aktuellen CD, gemischt mit großartigen Interpretationen von bekannten Songs aus verschiedenen Genres.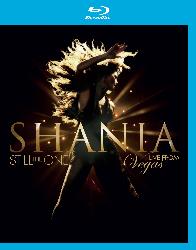 product: Shania Twain - Still The One
label: Eagle Vision
release date: 06.03.2015
formats: DVD & Blu-ray
PR territory: Germany & Austria (print & online)
PR contact: Diese E-Mail-Adresse ist vor Spambots geschützt! Zur Anzeige muss JavaScript eingeschaltet sein!
Shania Twain, Königin des Country-Pop und erfolgreichste weibliche Country-Künstlerin aller Zeiten, spielt die Hauptrolle in ihrer spektakulären Show "Shania: Still The One". Dieses atemberaubende Heimspiel wurde live im Colosseum des Caesars Palace von Las Vegas gefilmt, wo die Show am 1. Dezember 2012 startete. "Shania: Still The One" wurde von Shania Twain selbst konzipiert, Regie führte Raj Kapoor. Die Show nimmt das Publikum mit auf eine kraftvolle Reise durch Shanias größten Hits, vielen Country-Klassikern und beliebtesten Crossover-Songs wie "You're Still The One", "Man! I Feel Like A Woman!", "That Don't Impress Me Much", "I'm Gonna Getcha Good", "From This Moment On", "Don't Be Stupid (You Know I Love You)", "Up!", "Love Gets Me Everytime" oder "Any Many Of Mine". Glamouröse Kostüme, eine 13köpfige Band, Chorsänger und Tänzer werden mit faszinierenden optischen Effekten und echten Pferden zum ultimativen Las Vegas Entertainment kombiniert, in dem Shania Twain beweist, dass sie zweifelsfrei Still The One ist! Das Bonusmaterial umfasst eine einstündige Dokumentation über die Entstehung und Umsetzung dieser grandiosen Live-Show. "Still The One" erscheint parallel auch auf DVD (EREDV1130).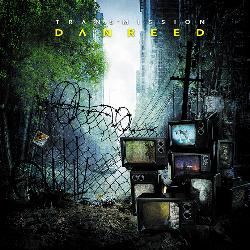 product: Dan Reed - Transmission
label: AOR Heaven
release date: 27.03.2015
format: CD
PR Territory: Europe (without UK)
PR contact: Diese E-Mail-Adresse ist vor Spambots geschützt! Zur Anzeige muss JavaScript eingeschaltet sein!
Dan Reed, formerly of 'Dan Reed Network', (DRN) will soon be releasing his third solo album entitled 'Transmission'. This collection of songs was composed and recorded in Prague and takes on a more live feel and energy than his previous two studio releases 'Signal Fire' and 'Coming Up for Air'. Reed has always had a passion for groups like 'Bad Company', 'Pink Floyd', and 'Fleetwood Mac' and 'Transmission' takes it's aim at realising this type of in your face, honest rock production. Besides tackling all the vocals, Dan performed all the guitar and keyboard work, performing live in the studio beside famed drummer Robert Ikiz from Turkey and bassist Bengan Jonasson from Sweden.
This collection of songs primarily takes a look at the dark side of the human condition and tries to make sense of trying to find light in the midst of the chaos. This will be Dan's second album financed through Pledge Music through those who support his music and reached 100 percent of it's goal in less than 2 weeks from launching the campaign.
Reed's second solo CD, 'Signal Fire' released in early 2013, was a collection of thought provoking tracks, co-produced by Reed and Rob Daiker (Meredith Brooks/Katy Perry/Fame Riot). Signal Fire represented a step toward a more edgier sound than his 2010 solo effort 'Coming Up for Air', yet still held on to the intention of finding hope in a world riddled with great hypocrisy and great hope.
While 'Coming Up for Air' was composed in Jerusalem and Northern India during 2007/2008 and represented Reed's quest for insight on religious conflicts and making peace with inner demons, 'Signal Fire' took a more pointed look at the world's political/social/environmental conflicts. With 'Transmission' Dan decided to leave political statements somewhat behind and focus more on the conflict within the human heart and soul.
Dan also released a solo acoustic album entitled 'In Between the Noise' in 2014, as well as a DRN compilation 2 disc set called 'Anthology' which covered both previously released DRN songs, along with 4 new live tracks from the Network's recent reunion shows and unreleased B-Sides. 'Anthology was also funded through Pledge Music and their fans.
Dan Reed Network was signed to Polygram in 1988 by Derek Shulman, famed A+R man who signed 'Bon Jovi'. Managed by Bill Graham and Q-Prime later, DRN played opening act on European tours for Bon Jovi, The Rolling Stones, David Bowie and Midnight Oil, and performed in America with Run DMC and toured with UB40. Selling nearly 2 million albums worldwide, DRN was part of the funk rock movement and released three albums with Polygram between 1989 and 1992. 'Transmission' stands as a good example of where Dan can take the groove in these times, both musically and lyrically.
Reed took a long hiatus from the music business in early 2003 and spent 4 years in Northern India and Jerusalem, living in a Tibetan Monastery and studying religions while in the Middle East. Coming back to music in 2009 he now performs extensively throughout Europe and the United States, both with his solo band and DRN and has in recent years performed at the 'Sweden Rock Festival' and England's 'Download Festival' twice.
With 'Transmission' Dan hopes that getting back to the roots of live performance is a positive direction in a world addicted to canned music, drum machines and auto-tuned vocals.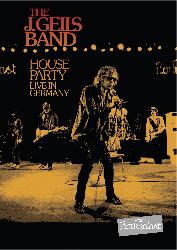 product: The J. Geils Band - House Party Live In Germany
label: Eagle Vision
release date: 20.02.2015
format: DVD
PR territory: DVD & DVD+CD
PR contact: Diese E-Mail-Adresse ist vor Spambots geschützt! Zur Anzeige muss JavaScript eingeschaltet sein!
Dieses legendäre Konzert der J. Geils Band wurde am 21. April 1979 in der Essener Grugahalle für die berühmte deutsche Fernsehserie Rockpalast aufgezeichnet. Die Band tourte seinerzeit mit ihrem kurz zuvor veröffentlichten Erfolgsalbum "Sanctuary" und dessen Hitsingle "One Last Kiss" durch Europa. Die erste Hälfte des Sets lag schwerpunktmäßig auf "Sanctuary", während sich die zweite Hälfte auf Songs früherer Alben inklusive ihrer Durchbruch-Hits "Looking For A Love" und "Give It To Me" konzentrierte. Die Musiker der Gruppe waren in fantastischer Verfassung, ihre Energie und ihr Drive sorgten für euphorische Reaktionen des deutschen Publikums. "House Party Live In Germany" wird zeitgleich auch als DVD+CD-Set veröffentlicht (EAGDV044).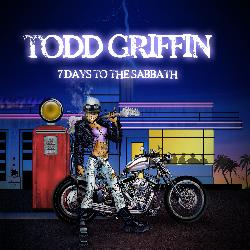 product: Todd Griffin - 7 Days Of The Sabbath
label: Bad Reputation
release date: 10.02.2015
format: CD
PR territory: Germany & Austria
PR contact: Diese E-Mail-Adresse ist vor Spambots geschützt! Zur Anzeige muss JavaScript eingeschaltet sein!
Todd Griffin signed on Geffen in the 90s as vocalist within the group The Graveyard Train. With a group called NRG he performed in the Troubadour together with Guns' N' Roses and other Poison.His name circulates in the City of the Angels and Bon Jovi pays him a ticket to join him in London. On returning to the USA with 27 dollars in pocket, he joins The Graveyard Train (patronymic resulting from a title of the Creedence Clearwater Revival). He sings the first version of the That 70' show TV serie and establishes the group Train Station with Mark Kendall ( Great White) then begins a solo career.
7 days To The Sabbath is the ideal album to tilt you on his world. This author-composer-singer and guitarist of great talent is influences by Creedence Clearwater Revival, Tom Petty, John Cougar Mellencamp, Tom Petty... Todd Griffin's rock takes you in guts. Featuring the cover Almost Cut My Hair (David Crosby) and a tribute song to Jim Morrison (Manchild)
Featuring musicians such as: Doug Pettibone (Lucinda Williams), Mark Kendall (Great White), Bruce Draper (The Graveyard Train), Brian Forsythe (Kix, Rhinobucket...), Audie Desbrow (Great White), Frank Scimeca (The Graveyard Train)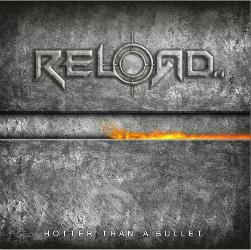 product: Reload - Hotter Than A Bullet
label: ROAR!
release date: 06.02.2015
format: CD
PR territory: Europe
PR contact: Diese E-Mail-Adresse ist vor Spambots geschützt! Zur Anzeige muss JavaScript eingeschaltet sein!
RELOAD is a Melodic Heavy Rock band from Greece which was formed in Larissa in the Summer of 2012 by Teo Ross (ex-Diary of Secrets,Solo), Tasos Lazaridis, Marianiki Toka (Normah), Kostas Tokas (Power Crue) and Elias Papadopoulos (Isospin).


Their music is influenced by Classic Hard Rock and Heavy Metal bands such as Europe, Scorpions, Stryper, Metallica, Led Zeppelin, Whitesnake, Jaded Heart, Gotthard, H.E.A.T., Eclipse, Steel Panther and more.
"Hotter Than A Bullet" is their debut album and was recorded with the famous Greek musician and producer Bob Katsionis (Firewind, Outloud, solo). The CD was released on August 10th 2014 by 'ROAR! Rock of Angels Records' in Greece and is now available all over Europe from February 6th, 2015
product: Jeff Healey - Live At The Horseshoe Tavern 1993
label: Eagle Records
release date: 23.01.2015
format: CD
PR territory: Germany & Austria (print & online)
PR contact: Diese E-Mail-Adresse ist vor Spambots geschützt! Zur Anzeige muss JavaScript eingeschaltet sein!
This is the latest edition to Eagle Records' series of releases exploring the archives of the Jeff Healey Band. In December 1993 the band returned home to Toronto to perform several nights at The Horseshoe Tavern. These shows were near the end of the tour to support the band's then latest release "Feel This". Alongside the classic trio the band was joined by a keyboards player and two backing vocalists for these shows which gave a real energy to the performance, whilst in contrast the middle of the concert is given over to a three song acoustic set before the full band reappears for an incendiary finale.