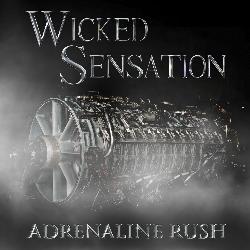 product: Wicked Sensation - Adrenaline Rush
release date: 28.11.2014
label: AOR Heaven
format: CD
PR territory: Europe (without UK)
PR contact: Diese E-Mail-Adresse ist vor Spambots geschützt! Zur Anzeige muss JavaScript eingeschaltet sein!
WICKED SENSATION from Karlsruhe introduce their 4th studio album "Adrenaline Rush".
On "Adrenaline Rush" a catchy tune follows another and it clearly shows that Michael Klein, the band's lead guitarist and songwriter, has enormously improved his songwriting from album to album.
None other than singer David Reece (ex Accept, Bangalore Choir) supported the band and substituted for Robert Soeterboek, who unfortunately was forced to step back because of personal health reasons.
David Reece immediately turned out to be the right choice for the band and perfectly blends into the songs of Wicked Sensation. Already the opener "King of the World" delivers superb hooks and melodies which reach their highlight in the chorus while Harry Hess (Harem Scarem) can be heard together with David Reece.
Without a break the band continues with "Same Old Situation" hich comes as a perfect blend of Van Halen and Extreme and is full of groove. Again, Harry Hess gives his honor and can be heard in the chorus, accompanied by Eric Ragno (Graham Bonnet) on the keyboard.
With "Misery" the album goes straight the way it started - delivering catchy tunes without a break, and Michael Klein and Sang Vong prove to be the perfect guitar duo.
Again on "Adrenaline Rush" all the typical song styles of Wicked Sensation can be found without the band moving away from their typical sound.
The title track "Adrenaline Rush" delivers a real "Metal Firecracker", for which the band was able to sign on Mathias Dieth (ex U.D.O. guitarist) for an outstanding guitar solo.
In addition to their fourth "long player" the band fully relied on their producer Dennis Ward (Unisonic, Pink Cream69) to give "Adrenaline Rush" the necessary pressure and punch. The last song "This Time", an acoustic ballad, closes the curtains.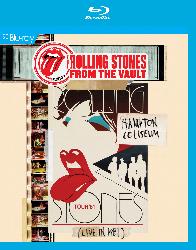 product: The Rolling Stones - From The Vault - Hampton Coliseum 1981
label: Eagle Vision
release date: 31.10.2014
format: DVD, SD Blu-ray & Box Sets
PR territory: Germany & Austra (print & online)
PR contact: Diese E-Mail-Adresse ist vor Spambots geschützt! Zur Anzeige muss JavaScript eingeschaltet sein!
"From The Vault" heißt eine neue Serie mit Live-Konzerten aus den Archiven der Rolling Stones, die jetzt zum ersten Mal offiziell veröffentlicht werden. "Hampton Coliseum – Live In 1981" ist der erste Titel dieser Serie. Die 1981er Amerikatournee der Rolling Stones war mit ihrem damaligen Rekorderlös von 50 Millionen US-Dollar aus reinen Ticketverkäufen die erfolgreichste Tour des Jahres. Die Konzerte fanden im Anschluss an die Veröffentlichung des hochgelobten und kommerziell erfolgreichen Studioalbums "Tattoo You" statt. Die Tour umfasste 50 Shows, beginnend Ende September in Philadelphia bis zu Hampton, Virginia am 18. und 19. Dezember. Die Show am 18. Dezember, also am Geburtstag von Keith Richards, war das allererste als Pay-Per-View-Event ausgestrahlte Musikkonzert der Fernsehgeschichte und umfassteeine Vielzahl an Klassikern wie "Under My Thumb", "Let's Spend The Night Together", "Shattered", "Beast Of Burden", "Tumbling Dice", "Miss You", "Brown Sugar", "Jumping Jack Flash" oder "(I Can't Get No) Satisfaction". Für die erste offizielle Veröffentlichung der Show wurde das Material nun sorgfältig restauriert und der Sound von Bob Clearmountain neu gemischt. "Hampton Coliseum – Live In 1981" wird parallel auch als DVD (EREDV1052), DVD+2CD-Set (EAGDV037) und DVD+3LP-Set (ERDVLP083) veröffentlicht.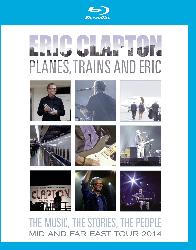 product: Eric Clapton - Planes, Trains & Eric
label: Eagle Vision
release date: 31.10.2014
format: DVD & Blu-ray
PR territory: Germany & Austria (online & print)
PR contact: Diese E-Mail-Adresse ist vor Spambots geschützt! Zur Anzeige muss JavaScript eingeschaltet sein!
Eric Clapton ist einer der renommiertesten und einflussreichsten Gitarristen aller Zeiten. Beginnend mit seinen frühen Tagen bei den Yardbirds, über John Mayall's Bluesbreakers, Cream, Blind Faith, Derek And The Dominos bis hin zu seiner Solokarriere hat er immer wieder glänzende Kritiken bekommen und riesige kommerzielle Erfolg feiern können. "Planes, Trains And Eric" folgt Eric Clapton und seiner Band während ihrer 2014er Welttournee durch Länder in Asien und im Mittleren Osten. Der Film umfasst 13 komplette Songs wie "Layla", "Wonderful Tonight", "Cocaine", "Tears In Heaven", "I Shot The Sherriff" oder "Crossroads", aufgelockert durch Interviews mit Eric Clapton und seinen Bandmitgliedern, Material von Proben und Soundchecks, dazu Eindrücke von den Reisen per Bahn und per Flugzeug sowie lebendigen Filmsequenzen vieler weiterer Aspekte einer Eric Clapton-Tournee. Das Bonusmaterial präsentiert zusätzliche Interviews und Live-Aufnahmen von "Nobody Knows You (When You're Down And Out)" und "Alabama Woman". Veröffentlicht wird "Planes, Trains And Eric" parallel auch auf DVD (EREDV1046).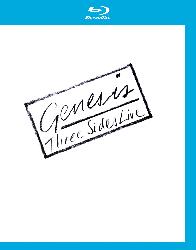 product: Genesis - Three Sides Live
label: Eagle Vision
release date: 31.10.2014
format: DVD, Blu-ray
PR territory: Germany & Austria (print & online)
PR contact: Diese E-Mail-Adresse ist vor Spambots geschützt! Zur Anzeige muss JavaScript eingeschaltet sein!
"Three Sides Live" wurde im November 1981 in Nordamerika während der "Abacab"-Tour gefilmt und seinerzeit parallel mit dem gleichnamigen Live-Album auf VHS veröffentlicht. Als DVD gab es das Konzert bislang nur auf dem Limited-Edition-Box-Set "The Movie Box 1981-2007". Ursprünglich in 16mm gefilmt wurde das Material jetzt komplett restauriert und erscheint zum ersten Mal sowohl als eigenständige Blu-Ray als auch auf DVD (EREDV1056). Die Show konzentriert sich auf die Alben "Duke" und "Abacab" mit Nummern wie "Turn It On Again", "Misunderstanding", "No Reply At All", "Abacab" oder "Man On The Corner". Die Songs werden durch Einblicke hinter den Kulissen und Interviews mit den Bandmitgliedern unterteilt. Wie immer ist die Show ein optischer Leckerbissen und zeigt Genesis in einer Phase, in der sich die Band von ihrer progressiven Ausrichtung in den Siebzigern ab Mitte der Achtziger zu einem überaus erfolgreichen Pop/Rock-Act entwickelte. Genesis waren immer schon eine fantastische Live-Band und "Three Sides Live" ist eine großartige Ergänzung jeder Fankollektion. Das Bonusmaterial umfasst komplette Audio-Versionen von "Behind The Lines", "Duchess", "Me & Sarah Jane", "Man On The Corner", "One For The Vine", "The Fountain Of Salmacis" und "Follow You Follow Me".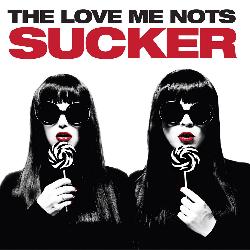 product: The Love Me Nots - Sucker
label: Bad Reputation
release date: 25.10.2014
format: CD
PR territory: Germany & Austria
PR contact: Diese E-Mail-Adresse ist vor Spambots geschützt! Zur Anzeige muss JavaScript eingeschaltet sein!
Sucker (2014 Bad Reputation Records / Atomic A Go Go Records) is the latest release from Phoenix garage act The Love Me Nots. The album title is a dedication to all those poor souls who have been - or still are - suckers in love. For the first time in five years, these new recordings feature all of the original band members: Nicole Laurenne (vocals/organ), Michael Johnny Walker (guitar), Christina Nunez (bass), and Jay Lien (drums). Sucker, recorded by Bob Hoag in Phoenix and mastered by Jim Diamond in Detroit, represents a full-blown return to the raw, pounding, blues-influenced garage sound of 2007's In Black & White and 2008's DETROIT. The Love Me Nots are back. Get ready to rock, suckers.
THE LOVE ME NOTS are a fuzz-and-farfisa rock n roll band. The quartet formed in Phoenix in 2006 with vocalist/organist Nicole Laurenne, guitarist Michael Johnny Walker, bassist Christina Nunez, and drummer Jay Lien. The band has released four full-length albums on its own label, Atomic A Go Go Records, all produced by Detroit's Jim Diamond (The White Stripes, Electric Six, Dirtbombs), and have a fifth album ready for September 2014 release. Tracks are currently in regular rotation on Sirius/XM Radio and are airing on syndicated radio and television shows (Rescue Me, Fairly Legal, Being Human), more), and the band has been the subject of multiple feature stories in Rolling Stone, starred in Fender Guitar's 2014 promo videos, charted in the CMJ Top 100, aired on an official NASCAR television ad, have appeared on notable compilations worldwide, performed live on radio stations across the United States, saw the European re-release of its entire discography plus a remix album on Bad Reputation Records (Paris), self-produced three official music videos, and have been included in many annual "Top 10" lists including The Village Voice, The Austin Chronicle, The Phoenix New Times, RockPress (Brazil),and more. Laurenne was named "Best Frontperson of 2010" by The Arizona Republic, Walker was personally featured in Fender Guitar's video The Soul of Tone with Dweezil Zappa,and the band's single "Demons" was awarded "Best Garage Song of 2011" by KWSS (93.9 FM Phoenix). The band has toured the United States, Canada, and Europe, and recently signed with Twisted Rico Management (Pittsburgh).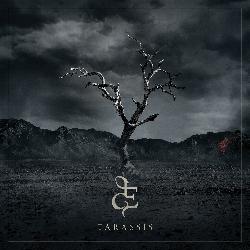 product: dEMOTIONAL - Tarassis
label: Dead End Exit Records
release date: 28.11.2014
format: CD
PR territory: world
PR contact: Diese E-Mail-Adresse ist vor Spambots geschützt! Zur Anzeige muss JavaScript eingeschaltet sein!
Tarassis is the second album release from the Swedish melodic metal band dEMOTIONAL. Since the start of the bands journey 2009 their music have acknowledged from a broad audience and reviewers and their first album State: In Denial was actually placed at a 5th place at the Swedish national rock charts. dEMOTIONALs music has, like the band, become more mature and complex over time. Recorded at Studio PH (owned and operated by Pontus Hjelm, Dead By April) the band have experimented with their sound and gained influences from a wide range of genres that they combined with the party driven tunes and notable lyrics, that makes them what they are.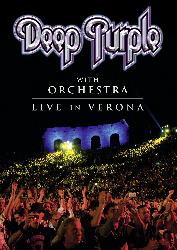 product: Deep Purple & Orchestra - Live In Verona
label: Eagle Vision
release date: 17.10.2014
format: DVD & Blu-ray
PR Territory: Germany & Austria (print & online)
PR contact: Diese E-Mail-Adresse ist vor Spambots geschützt! Zur Anzeige muss JavaScript eingeschaltet sein!
Gefilmt in der spektakulären Umgebung der Arena von Verona, einem im Jahre 30 n. Chr. erbauten römischen Amphitheater, zeigt dieses Konzert aus dem Sommer 2011 Deep Purple zusammen mit einem kompletten Symphonieorchester und vielen Klassikern wie "Smoke On The Water", "Lazy", "Strange Kind Of Woman", "Perfect Strangers", "Highway Star" oder auch "Woman From Tokyo". Zweifelsohne gehören Deep Purple weiterhin zu den besten Rockbands unseres Planeten und sind besonders auf der Bühne unschlagbar. Die orchestralen Arrangements geben den bekannten Songs zusätzliche Tiefe und Ausdrucksstärke, zudem lassen sich Deep Purple vom Orchester und dem enthusiastischen Publikum an diesem sagenumwobenen Spielort zu einer brillanten Show hinreißen. Das Bonusmaterial umfasst mit "Hush" und "Black Night" zwei weitere Purple-Klassiker. "Live in Verona" wird parallel auch auf DVD (EREDV1021) veröffentlicht.