Liebe Medienpartner,
QUEEN-Gitarrist BRIAN MAY gehört zweifelsohne zu den einflussreichsten Gitarristen seiner Generation. Gemeinsam mit Sängerin KERRY ELLIS veröffentlicht er nun über Eagle Vision/Edel am 28.03.2014 die DVD+CD bzw. Blu-ray+CD "The Candlelight Concerts – Live At Montreux 2013".
Wir sind für die PR (Print) in Deutschland und Österreich zuständig und nehmen Vorbestellungen für Muster gerne entgegen. Bemusterungsstart ist leider voraussichtlich erst Mitte/Ende nächster Woche.
BRIAN MAY & KERRY ELLIS
THE CANDLELIGHT CONCERTS – LIVE AT MONTREUX 2013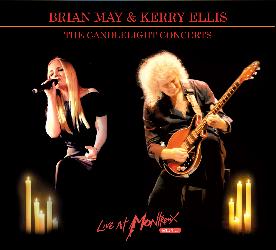 Queen-Legende Brian May und West Ends First Lady Kerry Ellis gemeinsam für "The Candlelight Concerts" auf der Bühne: Gefilmt im renommierten Stravinski Auditorium während des Montreux Jazz Festivals im Juli 2013, verbindet diese wunderbar intime Show Kerry Ellis` tolle Stimme mit dem einzigartigen Gitarrenspiel von Brian May. Das Repertoire umfasst überwiegend Unplugged-Nummern mit Klassikern, Balladen, Queen-Songs und Coverversionen. Zum Lieferumfang gehört auch die CD "Acoustic By Candlelight", die im Herbst 2012 auf dem englischen Abschnitt der Tournee aufgezeichnet wurde. Das Bonusmaterial umfasst eine Performance von "Nothing Really Has Changed" mit Virginia McKenna. "The Candlelight Concerts – Live At Montreux 2013" wird parallel auch als DVD+CD-Set (EAGDV030) veröffentlicht.
TRACKS:
DVD: 1) I Who Have Nothing   2) Dust In The Wind   3) Born Free   4) Somebody To Love   5) Nothing Really Has Changed   6) Life Is Real   7) The Way We Were   8) '39   9) Something   10) Last Horizon   11) Love Of My Life   12) The Kissing Me Song   13) Tie Your Mother Down   14) We Will Rock You   15) No One But You   16) Crazy Little Thing Called Love
CD: 1) Born Free   2) I Loved A Butterfly   3) I Who Have Nothing   4) Dust In The Wind   5) The Kissing Me Song   6) Nothing Really Has Changed   7) Life Is Real   8) The Way We Were   9) Something   10) Love Of My Life   11) I'm Not That Girl   12) I Can't Be Your Friend   13) In The Bleak Midwinter   14) Crazy Little Thing Called Love   15) No One But You (Only The Good Die Young)
VÖ: 28. März 2014
Künstler: Brian May & Kerry Ellis
Label/Vertrieb: Eagle Vision/Edel
Titel: The Candlelight Concerts – Live At Montreux 2013
Format: Musik Blu-Ray+CD-Set
Katalognummer: ERBCD5217 (DVD+CD-Set: EAGDV030)
Bildformat: 16:9
Sound-Formate: DTS-HD Master Audio, LPCM Stereo
Spielzeit: ca. 92 Minuten
Untertitel: keine
Today is the release date of our management band EZ LIVIN's new album "Firestorm" via LZ Records/Sony.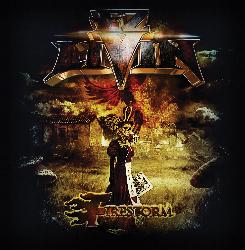 Guitarist Hans Ziller (Bonfire) is still available for interviews – please send us your requests!
Here come some excerpts of what the press says about "Firestorm":
"Bandchef Hans Ziller knüpft problemlos an die gute, alte Zeit an! (Rock Hard, Germany)
"'Firestorm' remains an album full of killer hooks, great melodies, catchy guitars and outstanding vocal performances." (Fireworks Mag, UK)
"Classic Rock par excellence with a bit of a modern touch that will suit every Classic Rock fan!" (ffm-rock.de/Germany)
"This is a mega packed musician frenzy, veteran guys showing their worth with tremendous skills… Highly recommended." (metal-temple.com/ Israel)
"EZ Livin' prove that classic hard rock will never." (eternal-terror.com/ Norway)
"This album has so much soul and passion it set me on fire…. man, this album is sex!" (Battle Helm, Sweden)
"EZ LIVIN'  are ready to rock the European stages again in April 2014! They'd certainly be a band I'd be looking to put into the diary…" (The Rockpit, Australia)
https://www.facebook.com/EZ.Livin.Official
Ready for take-off!
Our management band MOTHER ROAD's debut album "Drive" will hit the stores in the last week of May!

The track list for "Drive" looks as follows: 1. The Sun Will Shine Again 2. Feather In Your Hat, 3. Drive Me Crazy, 4. Out Of My Mind, 5. These Shoes, 6. Dangerous Highway, 7. Poor Boy (Long Way Out)
8. Dirty Little Secret, 9. Blue Eyes, 10. Still Rainin, 11.On My Way

Stay tuned for more news at this space as soon as available!

Line-up: Keith Slack (vocals), Chris Lyne (guitars), Athanasios Zacky Tsoukas (drums), Frank Binke (bass) and Alessandro Del Vecchio (hammond & piano)

www.motherroad-band.com
Dear media partners,
below you find a Youtube link to Swedish rocker's SKINTRADE's latest video clip for the track "Monster" which was taken from their new album "Refueled" (out now via AOR Heaven).
Please share and spread the link around: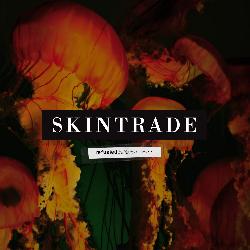 We still have got Haulix PR downloads for radio & press available (Europe, except the UK) of this record which was released on Friday last week!
Liebe Medienpartner,
bei Eagle Vision/Edel erscheint am 07. März 2014 die neue DVD von THE WHO: "Sensation – The Making Of Tommy" auf DVD und Blu-ray.
Wir bemustern mit diesem Produkt ab heute Printpresse aus Deutschland und Österreich und nehmen Anfragen gerne entgegen.
---
THE WHO
SENSATION – THE STORY OF TOMMY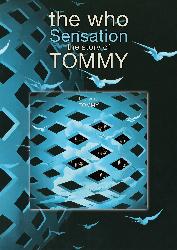 Das legendäre Doppelalbum ´Tommy` der britischen Rockband The Who wurde 1969 veröffentlicht und gehört zu den Meilensteinen der Musikgeschichte. Die Scheibe katapultierte The Who an die Spitze der internationalen Musikszene, mit Pete Townshend als genialen Komponisten und Roger Daltrey als herausragenden Frontmann. ´Tommy` gilt als allererste Rockoper der Geschichte, verkaufte sich weltweit 20 Millionen Mal und diente Mitte der Siebziger als Grundlage des gleichnamigen Kinofilms von Regisseur Ken Russell. In den frühen Neunzigern avancierte ´Tommy` zudem zur sehenswerten Bühnenproduktion, die erfolgreich um die ganze Welt tourte. Dieser neue Film erzählt den Hintergrund, die Entstehung und die Idee hinter ´Tommy`, inklusive neuer Interviews mit Pete Townshend und Roger Daltrey, älteren Kommentaren des verstorbenen John Entwistle und Beiträgen von Toningenieur Bob Pridden, Graphikdesigner Mike McInnerney, weiteren an der Entstehung der Scheibe involvierten Zeitzeugen sowie Journalisten, die den historischen und kulturellen Wert des Albums kommentieren. Das Bonusmaterial umfasst einen 33minütigen Beitrag der deutschen Fernsehshow ´Beat Club` aus dem Jahre 1969 mit Songs vom Album sowie Interviews mit den Bandmitgliedern. ´Sensation – The Story Of Tommy` wird parallel auch auf DVD (EREDV1020) veröffentlicht.
BONUSTRACKS VOM BEAT CLUB 1969
1) Overture / Pinball Wizard   2) Interview 3) Tommy, Can You Hear Me?
4) Smash The Mirror   5) Interview 6) Sally Simpson   7) I'm Free   8) Interview
9) Tommy's Holiday Camp   10) We're Not Gonna Take It / See Me, Feel Me
VÖ: 7. März 2014
Künstler: The Who
Titel: Sensation – The Story Of Tommy
Label/Vertrieb: Eagle Vision/Edel
Format: Blu-Ray-Musik
Katalognummer: ERBRD5216 (DVD: EREDV1020)
Bildformat: 16:9
Sound-Formate: DTS-HD Master Audio, LPCM Stereo
(DVD: DTS Surround Sound, Dolby Digital 5.1, Dolby Digital Stereo)
Spielzeit: ca. 113 Minuten
Untertitel: Englisch, Französisch, Spanisch, Deutsch